Do you want to let visitors choose the recipient on your contact form?
Adding a selection dropdown can help to make sure messages get to the right person or department.
In this post, we'll show you how to create a WordPress contact form with a dropdown to select who it's sent to.
Create Your WordPress Form Now
Can a WordPress Contact Form Send to Different Email Addresses?
Yes! With WPForms, it's easy to create a WordPress form that sends to different email addresses.
You can do this in 3 ways:
Add multiple form notifications so that multiple people get an email
Add email addresses to the CC or BCC field in the notification
Add a field that lets the visitor pick which department or person receives the message.
In this tutorial, we'll focus on option #3. This is the best solution if you want to have 1 form for all your messages, but you also want messages to be routed to the correct person on submission.
How to Allow Users to Select Recipients in a WordPress Contact Form
If you prefer reading instructions, we've written out this tutorial below.
Let's start by installing the WPForms plugin so we can create your new form.
1. Install the WPForms Plugin
Before we start, you'll want to download and install the WPForms plugin.
Since we'll be using conditional logic, you'll want to choose the Basic license or higher.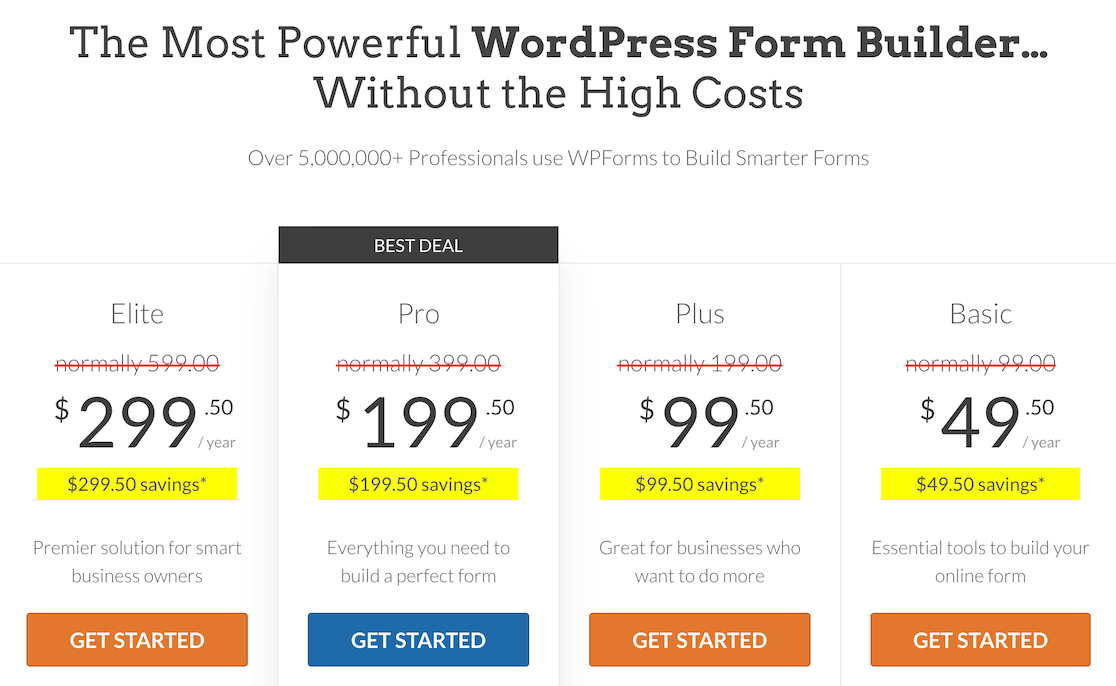 We took this screenshot during a sale. Click here to see if the discount's still available!
If you need any help getting WPForms installed on your WordPress website, check out this guide to installing a WordPress plugin.
All set? Great! Let's create your contact form.
2. Create a Simple Contact Form
Let's start by creating a simple contact form in WordPress. Go ahead and add a new form to start.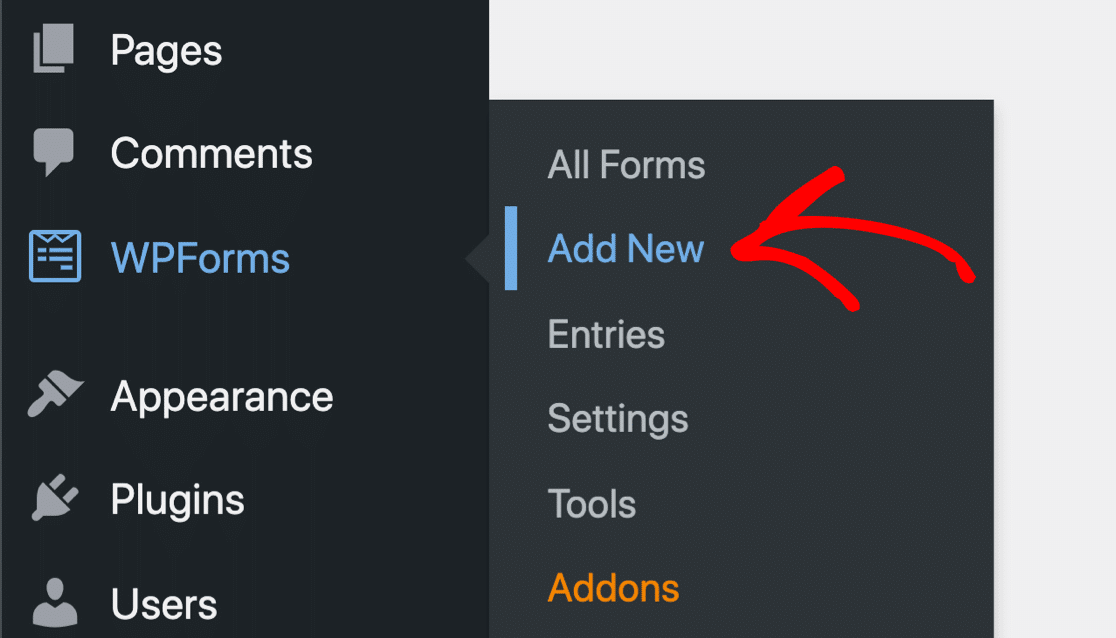 Next, type in a name for your form. All versions of WPForms come with a contact form template, so let's click it to open it up in the form builder.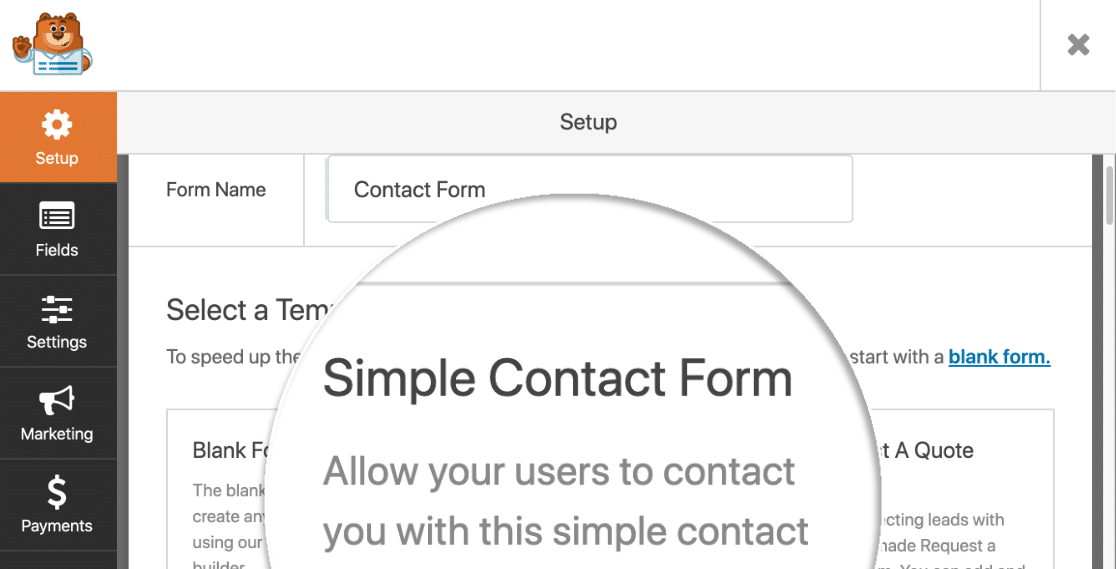 As you can see, your basic contact form is set up and almost ready to go.

We're going to add a dropdown field next so that the user can pick the recipient.
Go ahead and drag the dropdown field onto your form, then click on it to open the settings.

You'll want to change the Label first. We're using "Who would you like to contact?" here.
Then add a Choice for every person or department. In this example, let's add options for:
Customer Service
Billing
Technical Support
Don't forget to mark the field as Required.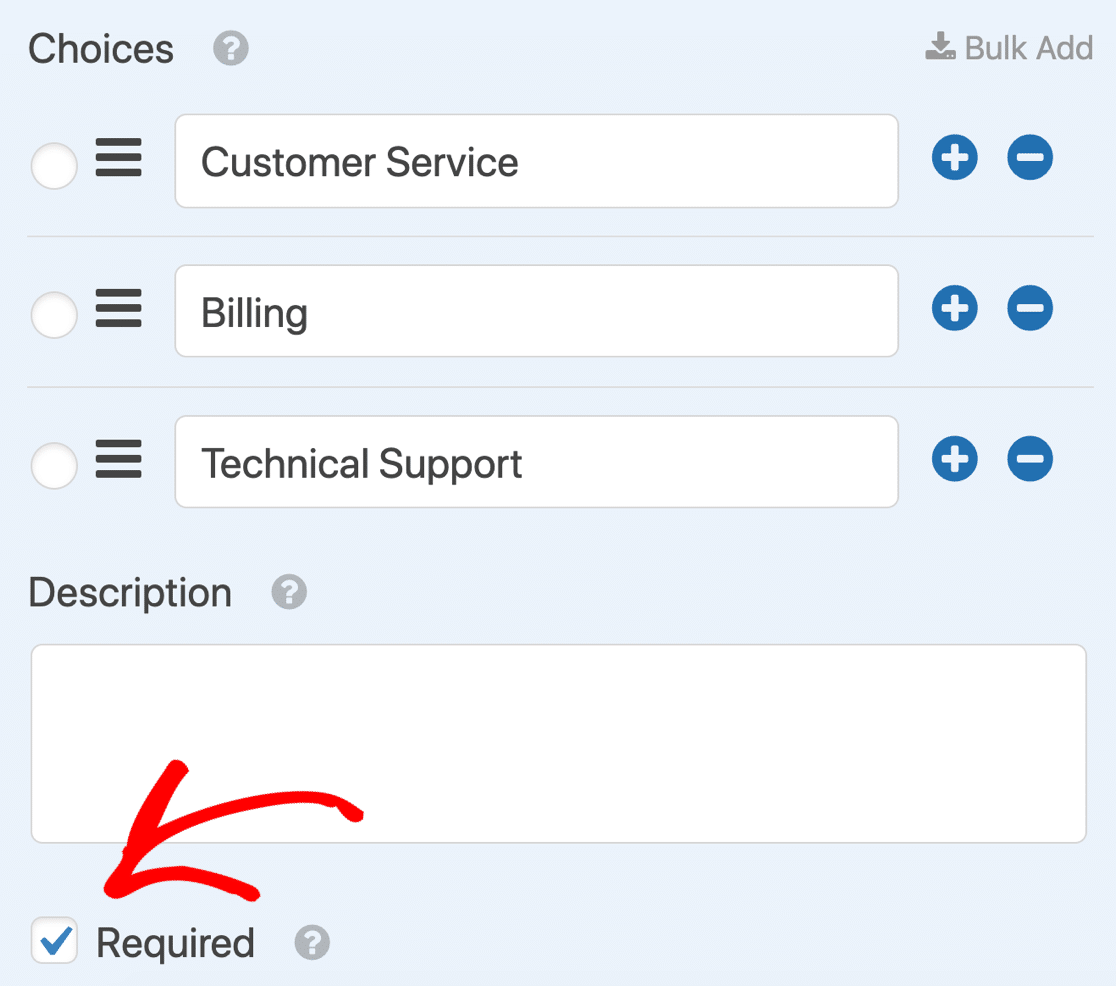 Now let's set up the notifications for each of your departments or recipients.
Save your form before moving on to the next step.
3. Set Up Conditional Notifications
In this step, we're going to create conditional logic for the dropdown field. Each option in the dropdown will be paired with an email address, and we'll tell WPForms to send the notification based on the selection.
To start, click the Settings icon on the left hand side of the form builder.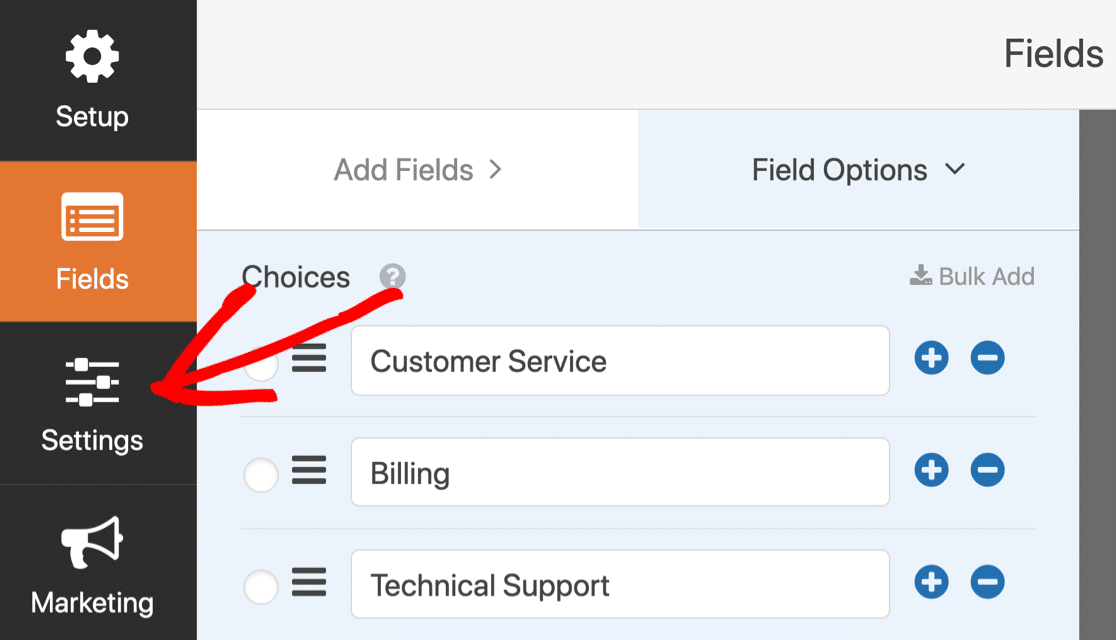 And now click Notifications to see the email that will be sent when your form's submitted.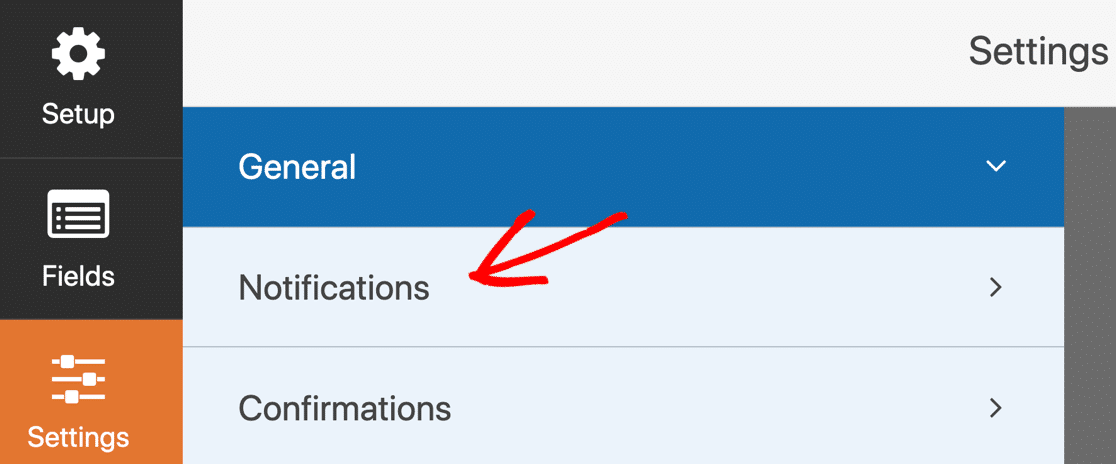 In the Send To Email Address field, type in the email address for the first dropdown option. In our case, it's our customer service email.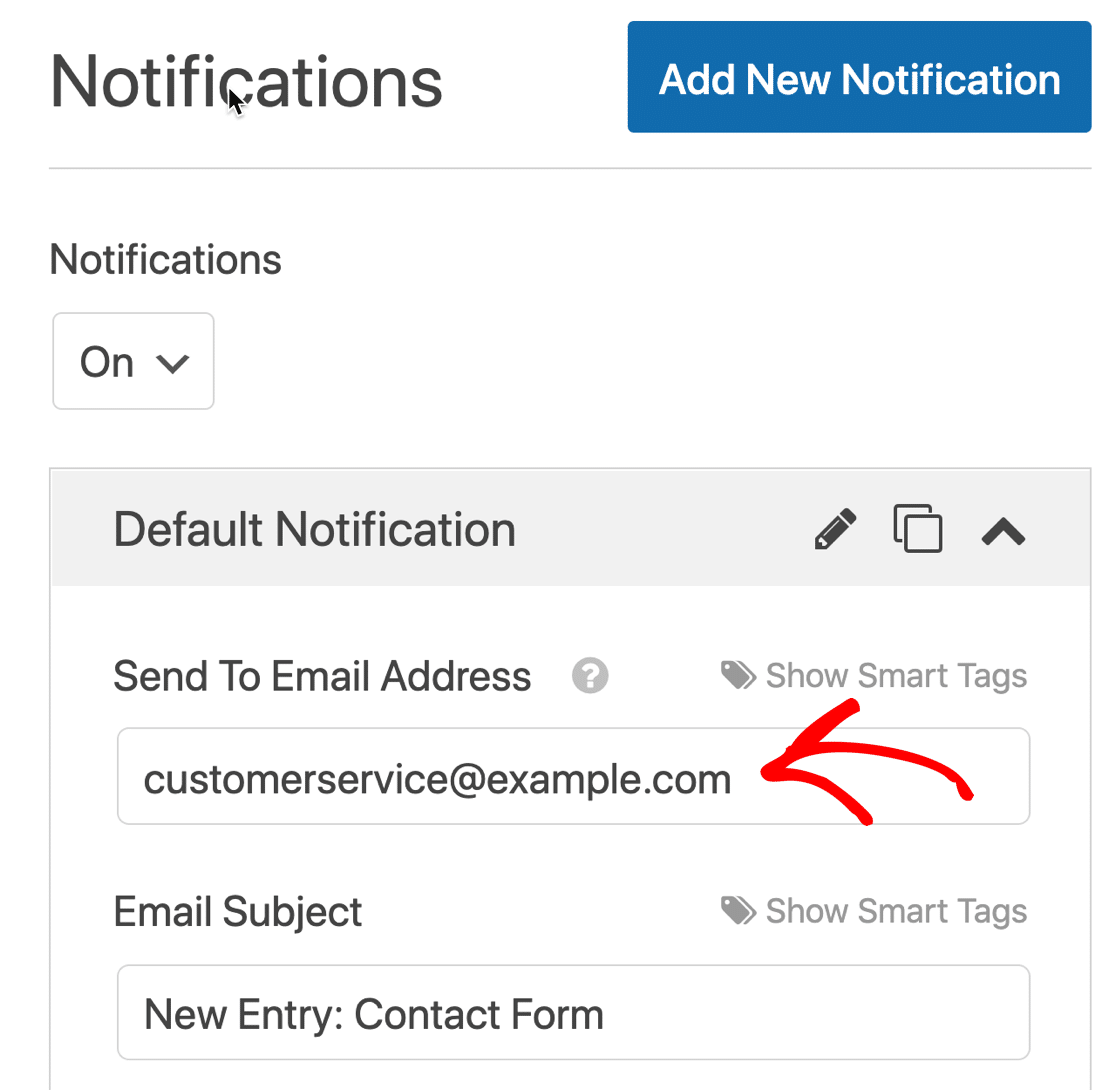 You can tweak the other content in the notification if you'd like to.
Next, scroll down and enable the conditional logic on your notification by checking the box.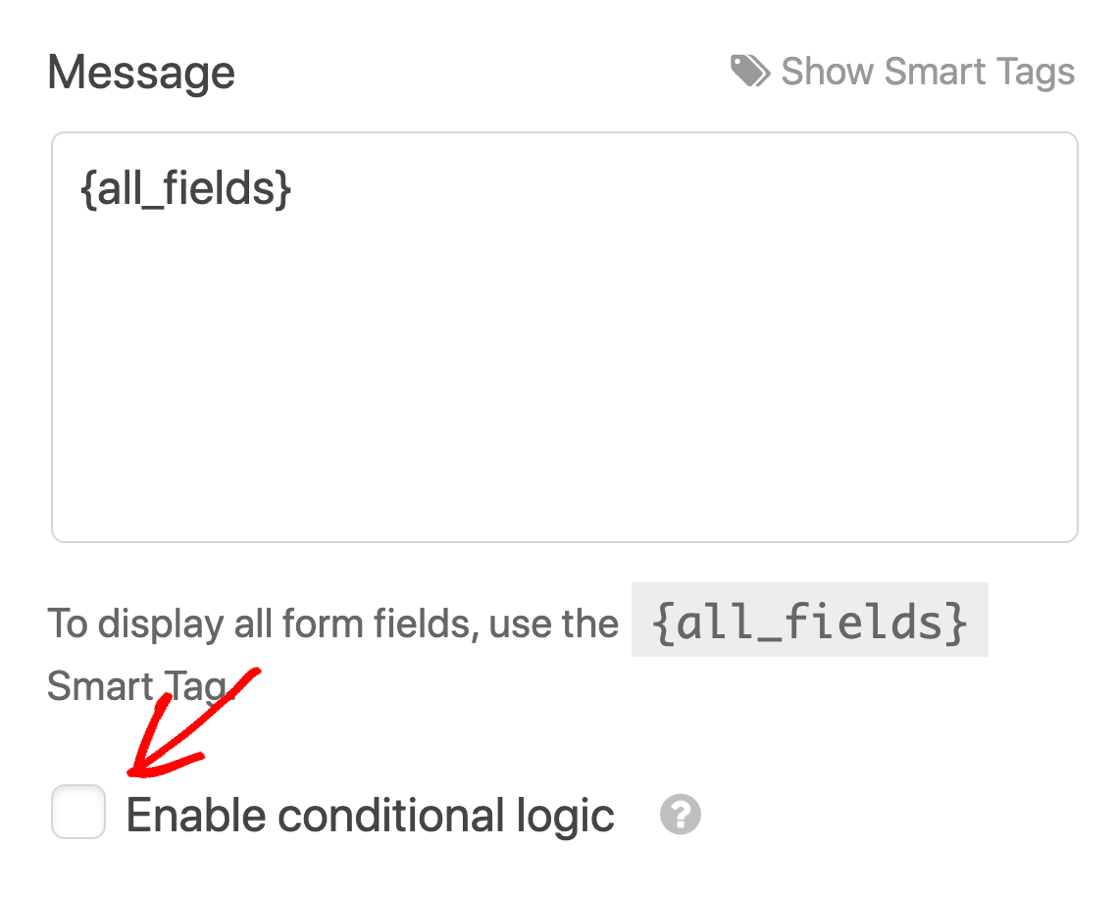 When you check the box, you'll see the conditional logic options open underneath. Set up the conditional email like this:
Send this notification if Who would you like to contact? is Customer Service

Now scroll back up click the clone button at the top of the notification.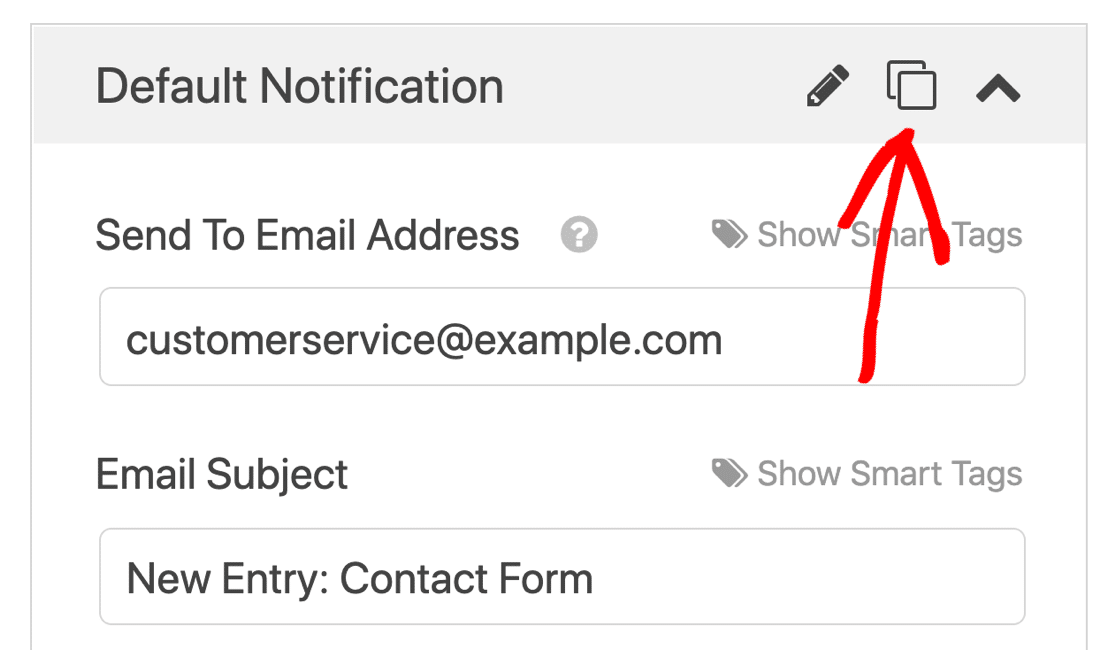 In the cloned notification, follow the same process again.
First, change the email to the second option in the dropdown.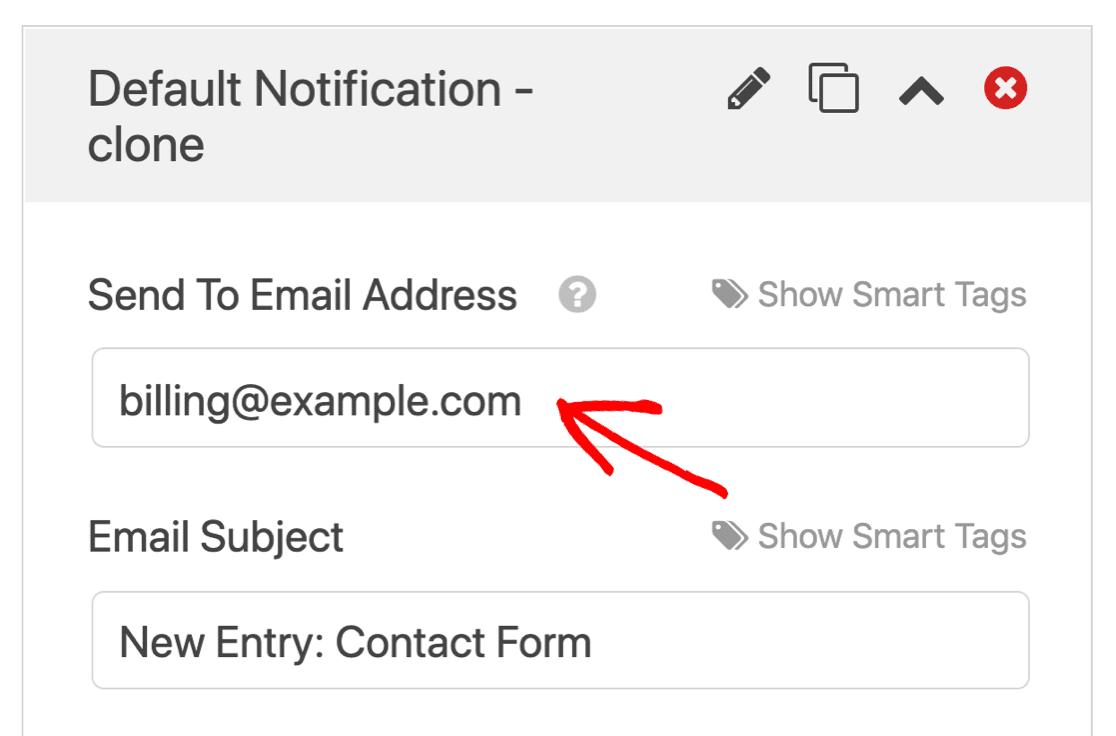 Then change the conditional logic statement to Billing

Repeat this process of cloning notifications until you have 1 notification for every option in your dropdown. Save your form before moving on to the final step.
4. Publish Your Contact Form
You're all set! We've created your form and set up the logic. Let's publish your form.
At the top of the form builder, click Embed.

Next, click the Create New Page button to make a fresh page for your form.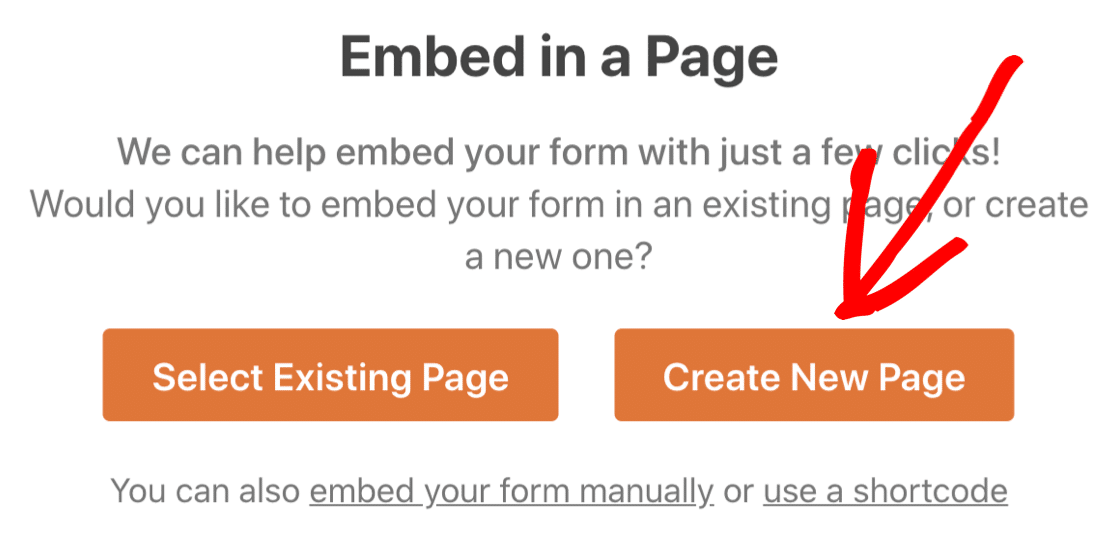 And in the next popup, type in a name for your new page.

If everything looks good, simply hit Publish to go live!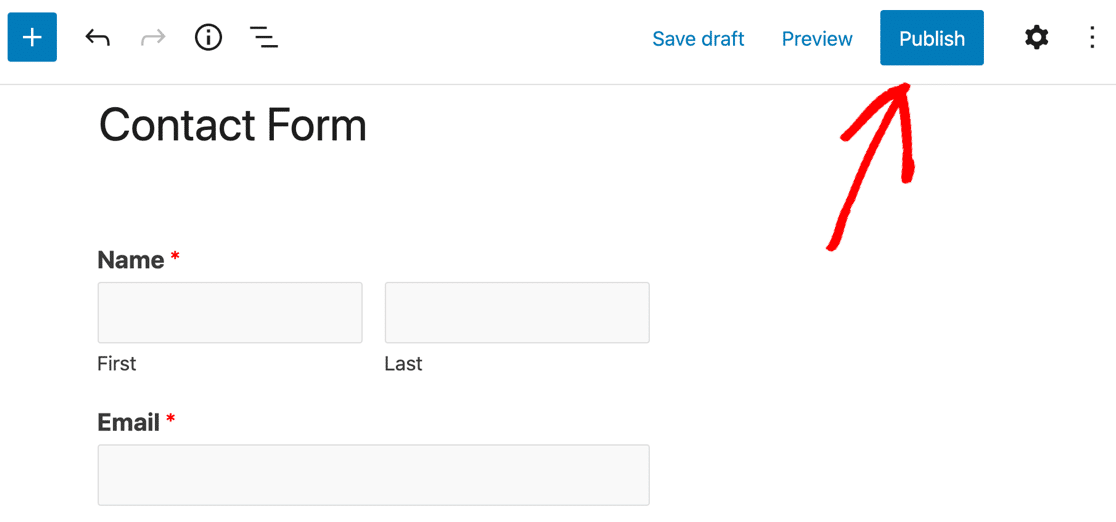 It's that easy! Now you have an awesome contact form with multiple recipients.
Create Your WordPress Form Now
Next, Add a File Upload Field to Your Form
Now you have your form set up, you can add a file upload field to your form as well. For example, you could add a field for a customer to upload an invoice, then conditionally show it if they select the Billing department.
Ready to build your form? Get started today with the easiest WordPress form builder plugin. WPForms Pro includes lots of free templates and offers a 14-day money-back guarantee.
If this article helped you out, please follow us on Facebook and Twitter for more free WordPress tutorials and guides.