How to Optimize Your WordPress Forms for Mobile Lead Generation
Last updated on Dec 12, 2017 by Shahzad Saeed
Are your email signup rates on mobile devices desperately low? Chances are your mobile lead generation is not optimized enough to boost conversions.
Mobile now represents 65 percent of digital media time, so if you don't optimize your lead generation strategy for mobile audiences, you'll fall behind.
In this article, we'll show you how to optimize your lead generation for mobile devices.
1. Use a Responsive Signup Form
It goes without saying that in order to optimize your lead generation for mobile devices, you'll need to make your form responsive. Responsive forms perfectly adapt to the screen of your visitors regardless of its resolution. That means responsive forms will always look good whether your visitors are on a desktop, laptop, tablet or a smartphone.
If you're a WPForms user, you don't have to worry, since all forms you create with WPForms are responsive, mobile-friendly.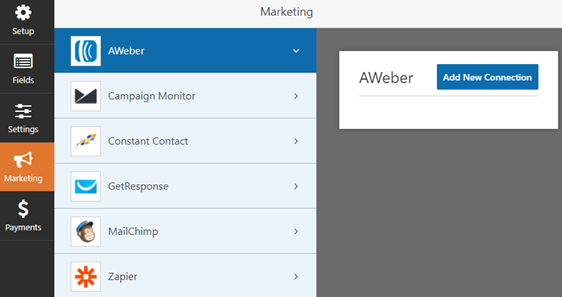 Plus, WPForms makes it easy to create a mobile lead generation form on your WordPress site. You can easily integrate your form with your favorite lead generation tools including AWeber, MailChimp, GetResponse, Constant Contact, Campaign Monitor, etc.
2. Always Use a Single Column Layout
It may be difficult for mobile visitors to navigate through fields on multiple columns since they'll have to scroll horizontally to see the whole form. So it is highly recommended not to use multi-column layout for mobile devices.
Now, the challenge is that you might want to use a multi-column layout for desktops especially when you're using a longer form. Multi-column layout helps you to reduce the overall height of your form and make it look shorter, resulting in boosting conversions on desktops.
With WPForms, you can use multi-column layout for desktops while turning it into single column only to your mobile users.
To turn your multi-column form into single column only to your mobile users, the only thing you need to do is to add a CSS class wpforms-mobile-full to the CSS Classes field under Advanced Options.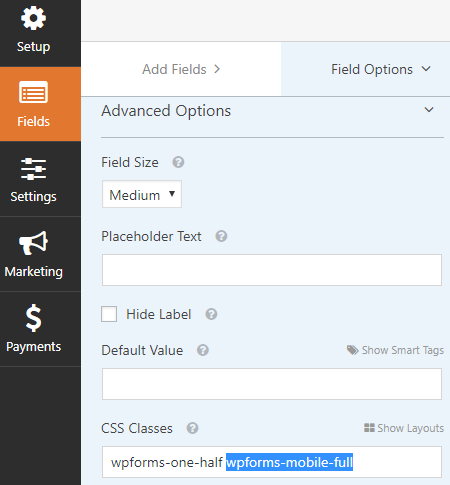 For more details, you can read how to create a responsive contact form with multiple columns.
3. Track Your Mobile Form Conversions
Tracking your form conversions is essential as it shows you what works best for your mobile audience. The easy way to track your WordPress form conversions is by using MonsterInsights. MonsterInsights is the best Google Analytics plugin that easily sets up Google Analytics on your site.
With its Forms addon, you can enable tracking of your form views, submissions, and conversions rates. In your Google Analytics account, you can compare the conversion rates of mobile and desktop audiences and analyze what works best for them.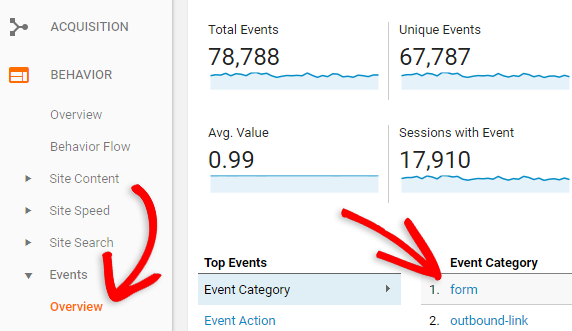 For example, if you find that your mobile conversions are too low compared to desktop, you might want to optimize your page for mobile visitors.
4. Encourage Phone Calls
Adding your phone number as an alternative call to action (CTA) is one of the best ways to make your visitors engaged with your site. By adding your phone number as the CTA, you can offer a convenient way for your visitors to connect with you.
Make sure that your phone number is clickable so that your visitors can quickly make a call with you.
Making your phone numbers clickable is easy. All you need to do is to add a single line of code like this.
<a href="tel:123-456-7890">123-456-7890</a>
Be sure to change the phone number in the above snippet with your number.
5. Save Partial Entries
Using a long form isn't recommended if you want to boost signup rates. This comes especially true when it comes to mobile conversions.
That being said, in some cases, you might want to use a long form, like when you're eying on driving qualified leads rather than boosting quantity. In such cases, saving partial entries from your form is essential.
With WPForms' Forms Abandonment addon, you can unlock more leads by saving partial entries.
The Form Abandonment addon allows you to generate more leads by saving partial entries and then following up with those interested prospects, even if they didn't complete the entire form.
Learn more about saving partial entries with WPForms.
That's it!
We hope this guide gives you some insights into how to optimize your form for mobile lead generation. For more tips, see our article on research-based tips to improve your form conversions.
What are you waiting for? Boost your mobile form conversions with the most powerful WordPress forms plugin today.
If you like this article, then please follow us on Facebook and Twitter for more free WordPress tutorials.