Do you want to make sure you're getting website leads from mobile devices? Mobile lead generation can get you a ton of money.
Mobile browsing makes up nearly 70% of digital media time. So if your email signup rates on mobile devices are low, you're missing out on a huge audience.
Need some help to optimize your lead generation strategy for mobile audiences? This article will show you top tips to get more leads from mobile devices so you can up your mobile lead generation game.
Mobile Lead Generation: Ways to Get More Leads
Since mobile lead generation is so important these days, we put together this awesome list of the top ways to get more leads from mobile users.
1. Offer a Text Coupon
A great lead generation strategy for mobile is to dip your toes into SMS text message marketing.  SMS marketing includes sending promotional offers or notifications to customers through text messaging.
Sending text messages to leads and customers helps draw them back to your website, where they can make a purchase while on their mobile devices. This works great when you create an exit intent popup that captures the user right when they're leaving your site.
You can learn more on this tactic with this helpful tutorial on how to create an SMS popup in OptinMonster.
2. Test Website Speed
A slow site could be causing your mobile lead generation to suffer.
If your website speed is slow, your mobile leads will drop like flies. Even a half of a second can make a huge difference in your bottom line. Test your mobile website speed using a free online tool such as Think with Google and make improvements if needed.
Check out this post on ways to speed up your WordPress site if you need some ideas.
3. Check Your Website Theme
On mobile, screen space is a precious thing. So confusing, dated, and bulky themes will easily scare away your potential customers and really hurt your mobile lead generation efforts.
Try not to have complex layouts with flashy animations, and opt for a minimalist WordPress theme when you can. Using premium WordPress themes will make sure your site is optimized for mobile browsers who expect lightning-fast websites. Here are some of our favorites:
4. Use a Popup
Even on mobile, email popups are incredibly useful for growing your email list. So if you're not using popups and targeting mobile users, you're missing out on an easy and effective way to generate mobile leads and add new subscribers to your email marketing lists.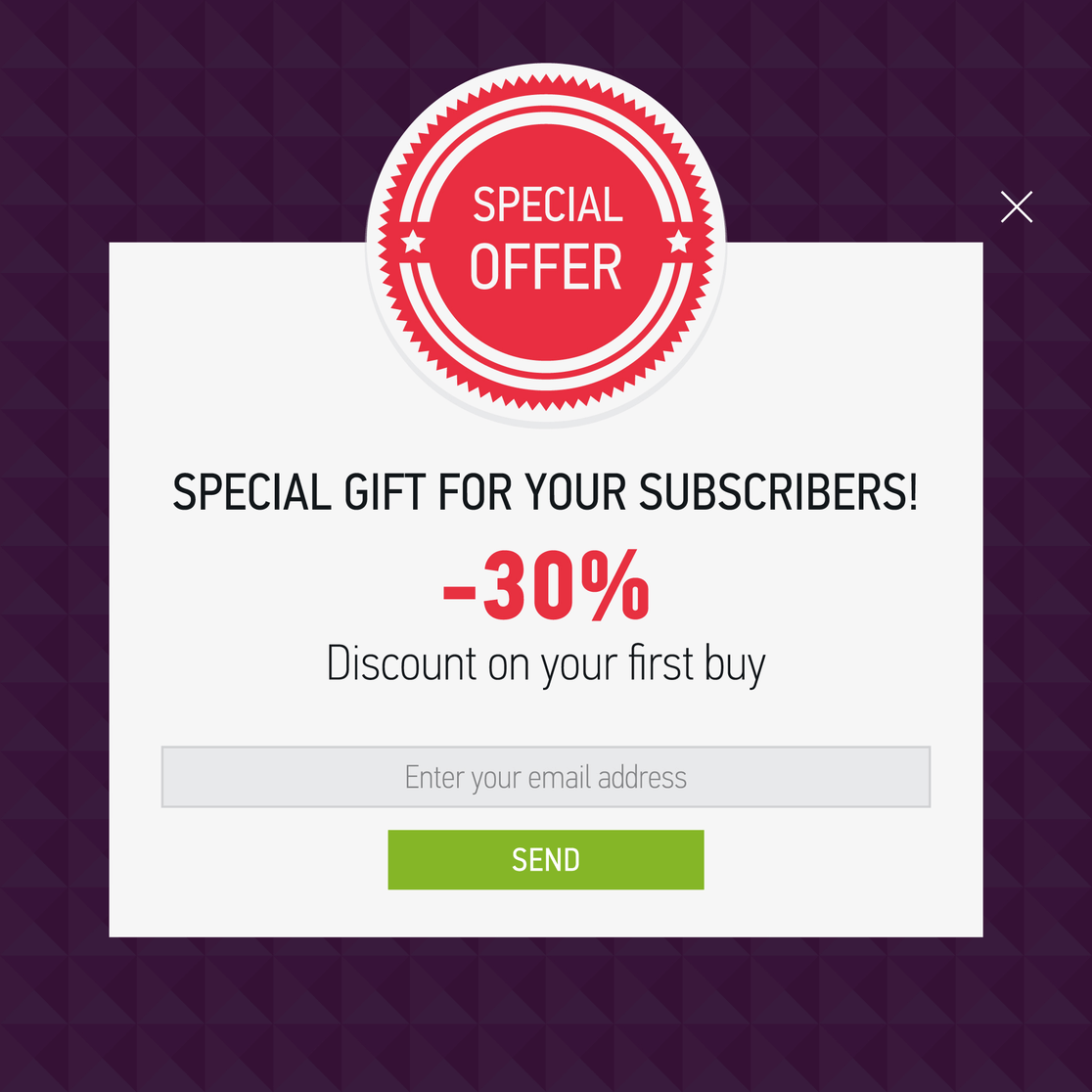 Incentives are a powerful way to get more form conversions. Check out this guide for more advice on how to give sales leads something for free.
5. Improve SEO
Search Engine Optimization should be a huge focus if you want to increase mobile lead generation on your website.
There's a lot of things you can do to help your mobile SEO.  Try things like optimizing for voice search and for local SEO. Local SEO is especially important if you have a physical business.
You can use a plugin like All in One SEO to easily improve your SEO.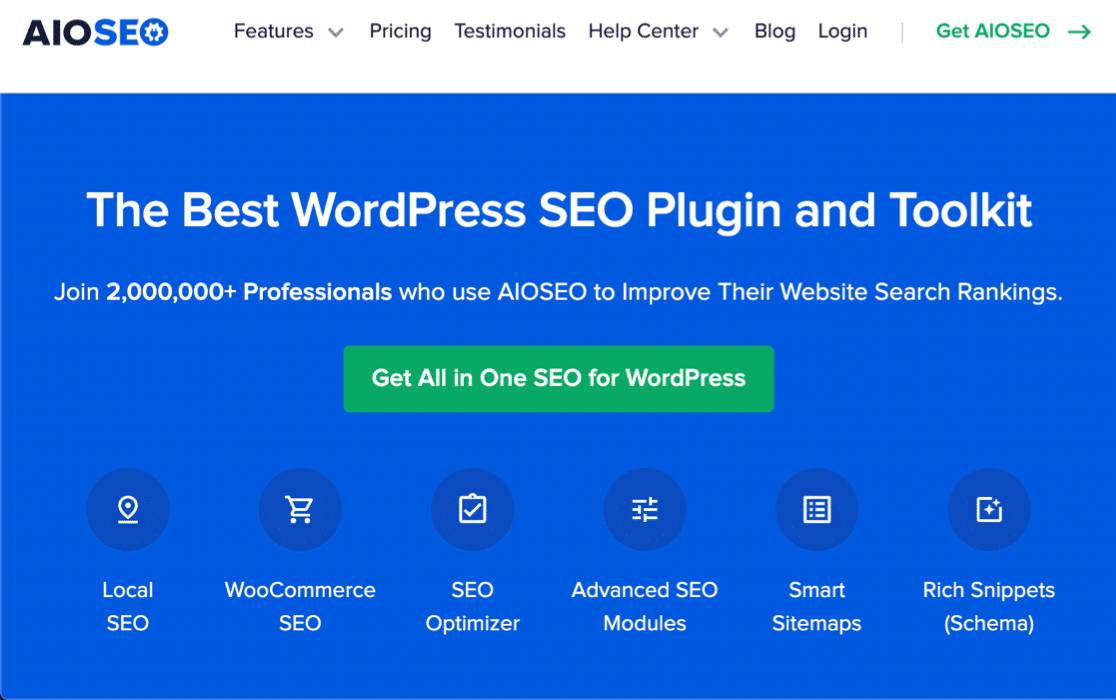 The setup wizard will help you automatically choose the best SEO settings for your business. Plus, it comes with powerful features like local SEO, smart XML sitemaps, rich snippets (schema), WooCommerce SEO, and more.
6. Use Pay Per Click Ads
You may want to try PPC campaigns to improve mobile lead generation. Mobile users tend to click on the top 3 paid ads more so than those on desktops.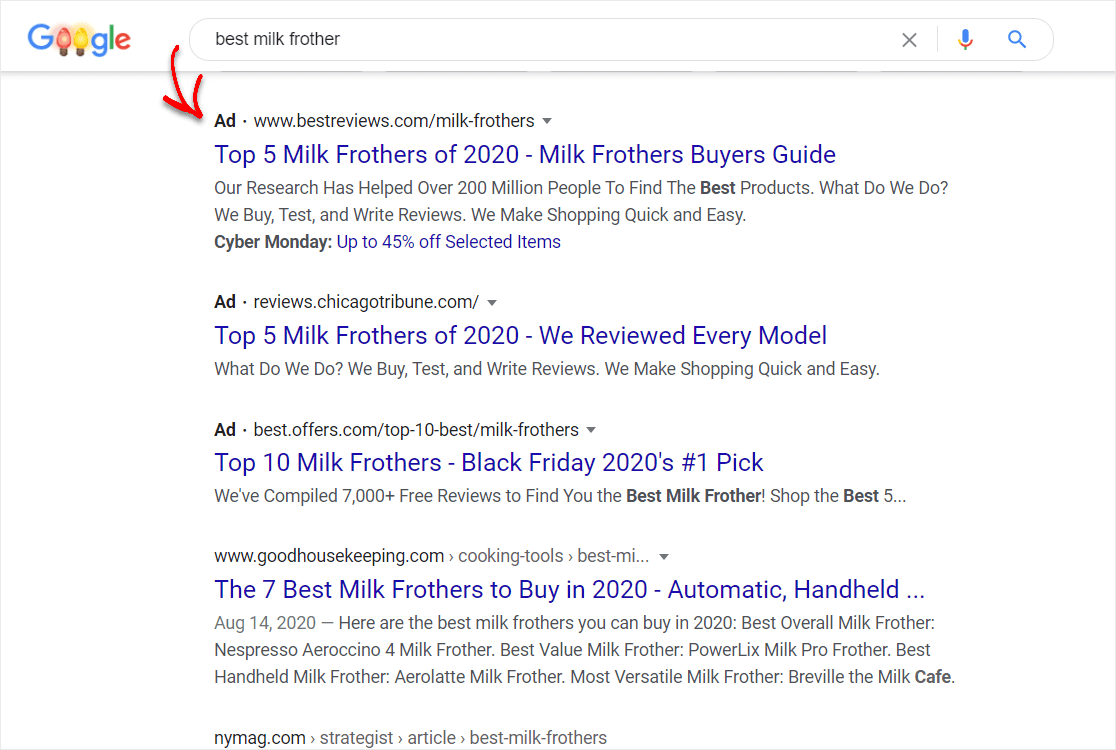 You can even pick a target audience and then boost the ROI of your PPC campaigns to see explosive results.
7. Use Responsive Forms
In order to optimize your mobile lead generation, you'll need to make your form responsive. Responsive forms perfectly adapt to the visitor's screen regardless of its resolution.
That means responsive forms will always look good whether your visitors are on a desktop, laptop, tablet, or a smartphone.
If you're a WPForms user, you don't have to worry, since all forms you create with WPForms are responsive and mobile-friendly.
Check out these landing page form examples to see how to make your forms look great on any device.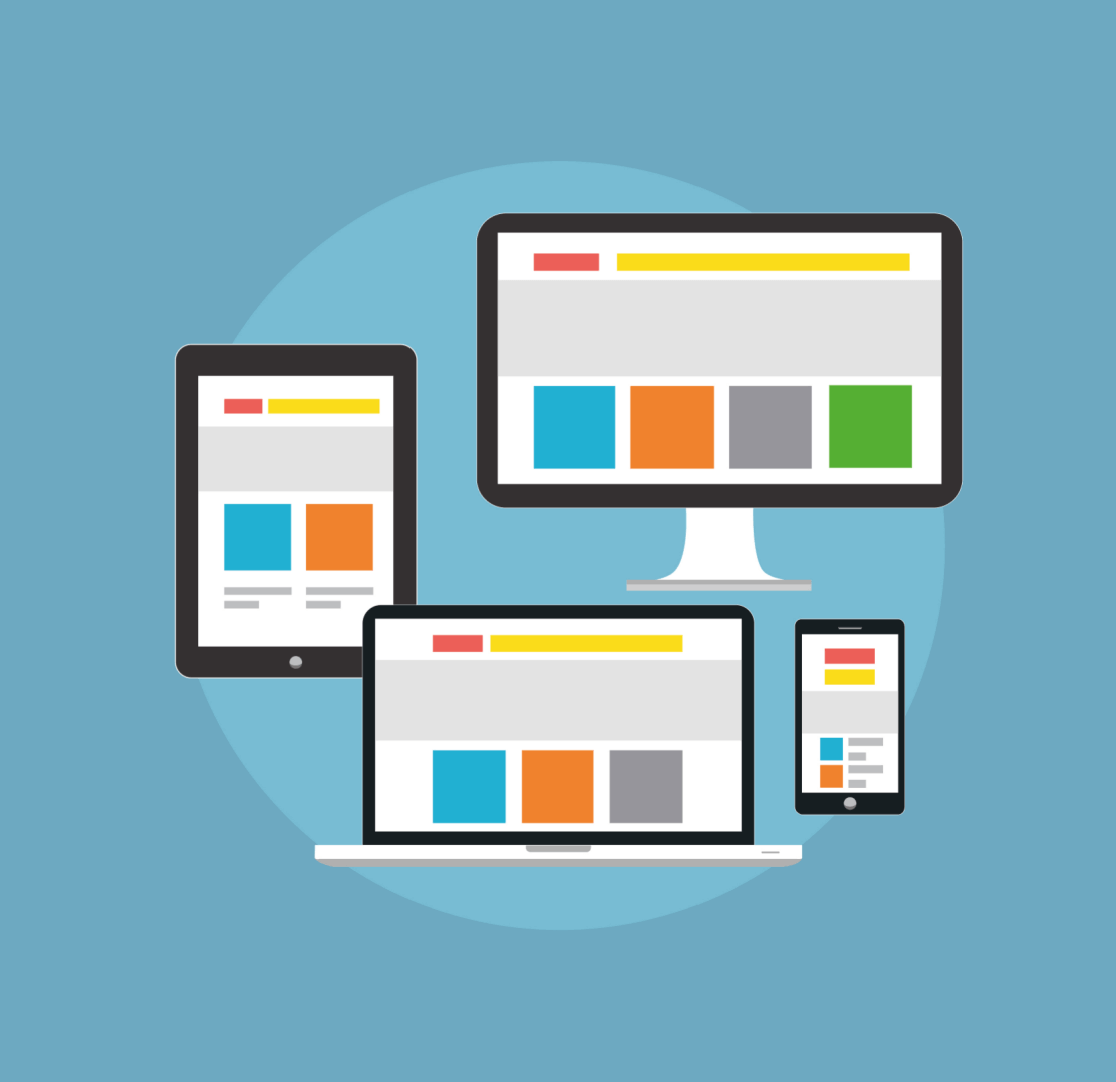 8. Automate Marketing
Once someone fills out your form on mobile (or anywhere else, for that matter), you'll want to make sure you follow up appropriately.
So you'll want to make sure your lead generation forms are connected to things like your email marketing and CRM software.
Besides just staying organized, you can do cool things like segment your mobile leads and send this target audience a special email campaign just for them.
WPForms integrates with the most popular email marketing services and mobile lead generation tools, including:
9. Track Your Mobile Form Conversions
Tracking your form conversions is super important because it shows you what works best for your mobile audience.
The easy way to track your WordPress form conversions is by using MonsterInsights.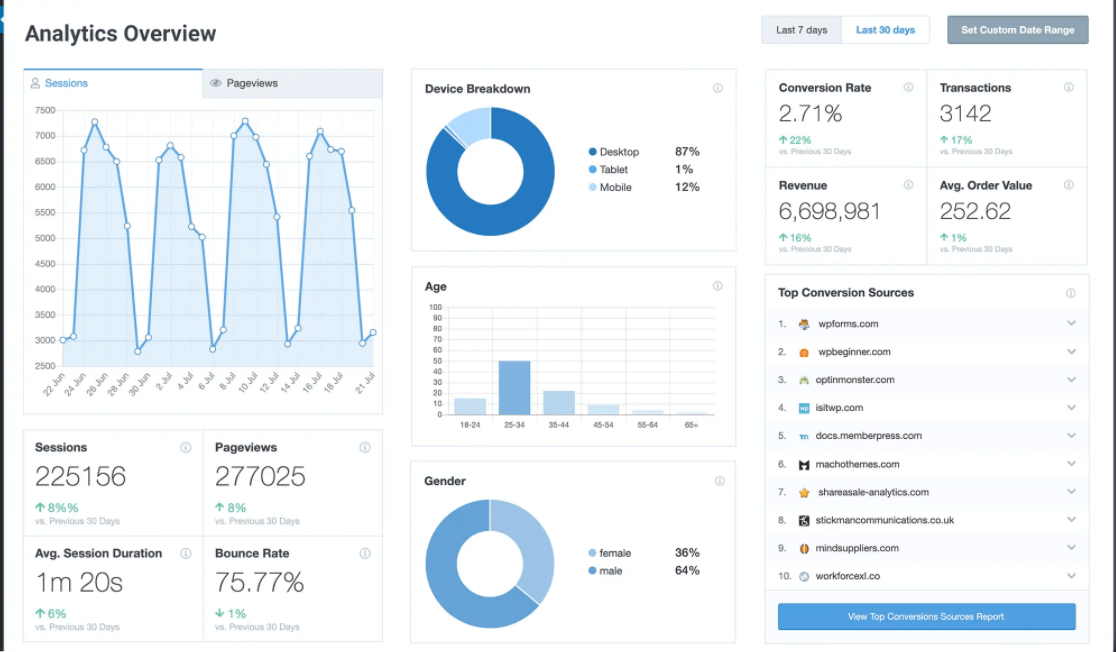 MonsterInsights is the best WordPress Google Analytics plugin that easily sets up Google Analytics on your site.
With its Forms addon, you can enable tracking of your form views, submissions, and conversions rates. Then, you can compare the conversion rates of mobile and desktop audiences and analyze what works best for them.

10. Create CTA Buttons
Creating Call to Action (CTA) buttons on your website can be a powerful tool in mobile lead generation. Just check out this example from Fluid22: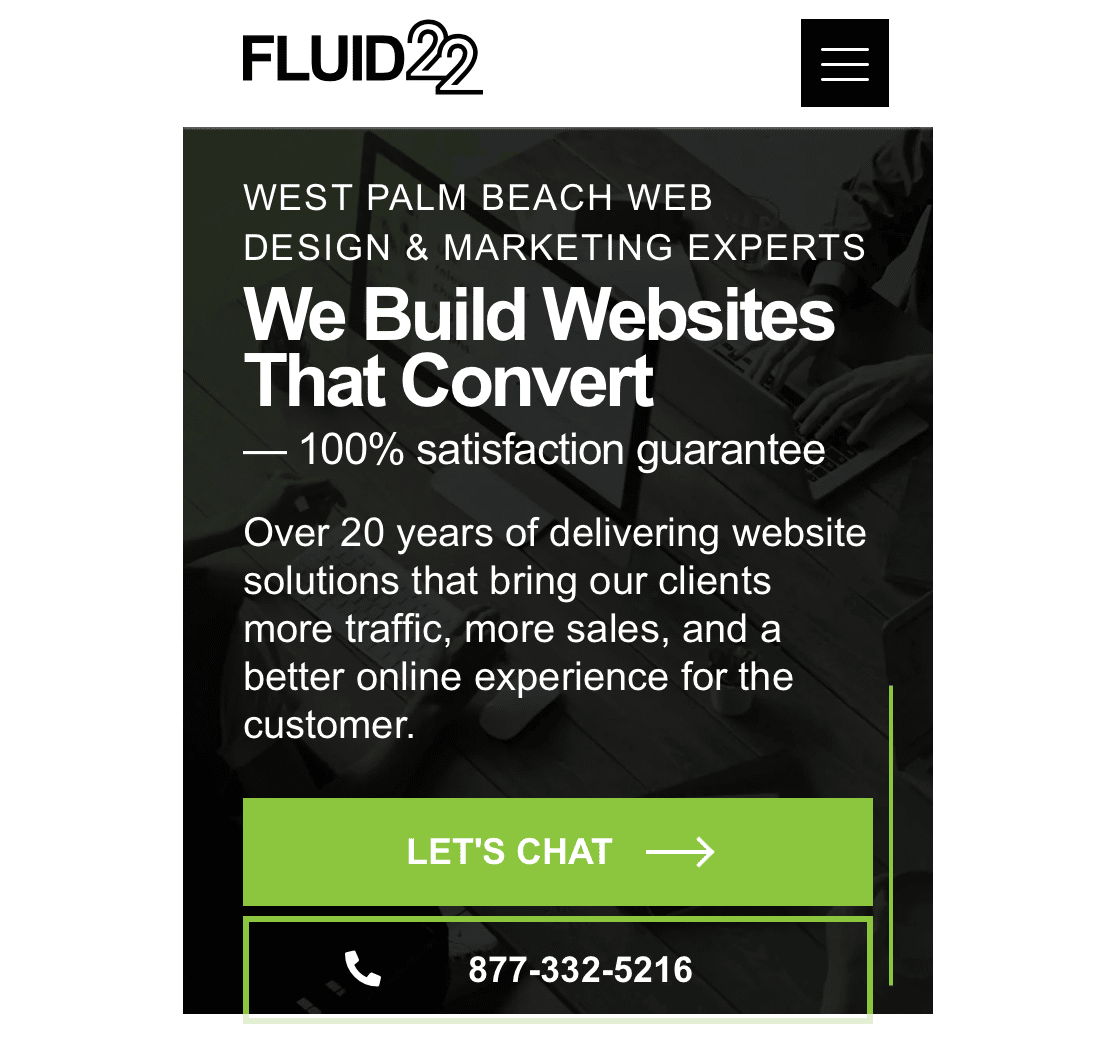 The CTA is a bold color, very clear, and encourages the site visitor to take action. Not to mention, it's large enough for anyone to easily click, reducing frustration and increasing form conversions. Plus, the CTA button copy is anything but 'submit' (a big no-no in form conversion best practices).
As far as mobile lead generation goes, CTA buttons are awesome. However, it's important you think about how your form's calls to action buttons will look on smaller devices.
Here are some mobile CTA button best practices to follow:
Don't make CTA button copy too long as it may look jumbled, cut off, or disorganized on small screens.
Make sure the CTA button text is clear, readable, and stands out from the rest of the mobile form
Just because the CTA button is short and sweet, doesn't mean it can't be powerful and actionable like the power words found in this roundup designed to boost conversions
11. Encourage Phone Calls
Adding your business phone number as an alternative to a CTA button is a great way to engage visitors on your website. By adding your phone number as the CTA, you can offer a convenient way for your visitors to connect with you.
Make sure that your phone number is clickable so that your visitors can quickly connect with you over a phone call.
And luckily, making your phone numbers clickable is easy! You can use the free plugin WP Call Button. Here's a tutorial on how to add a click-to-call button in WordPress.
Here's an example of what a clickable phone number might look like on a mobile device: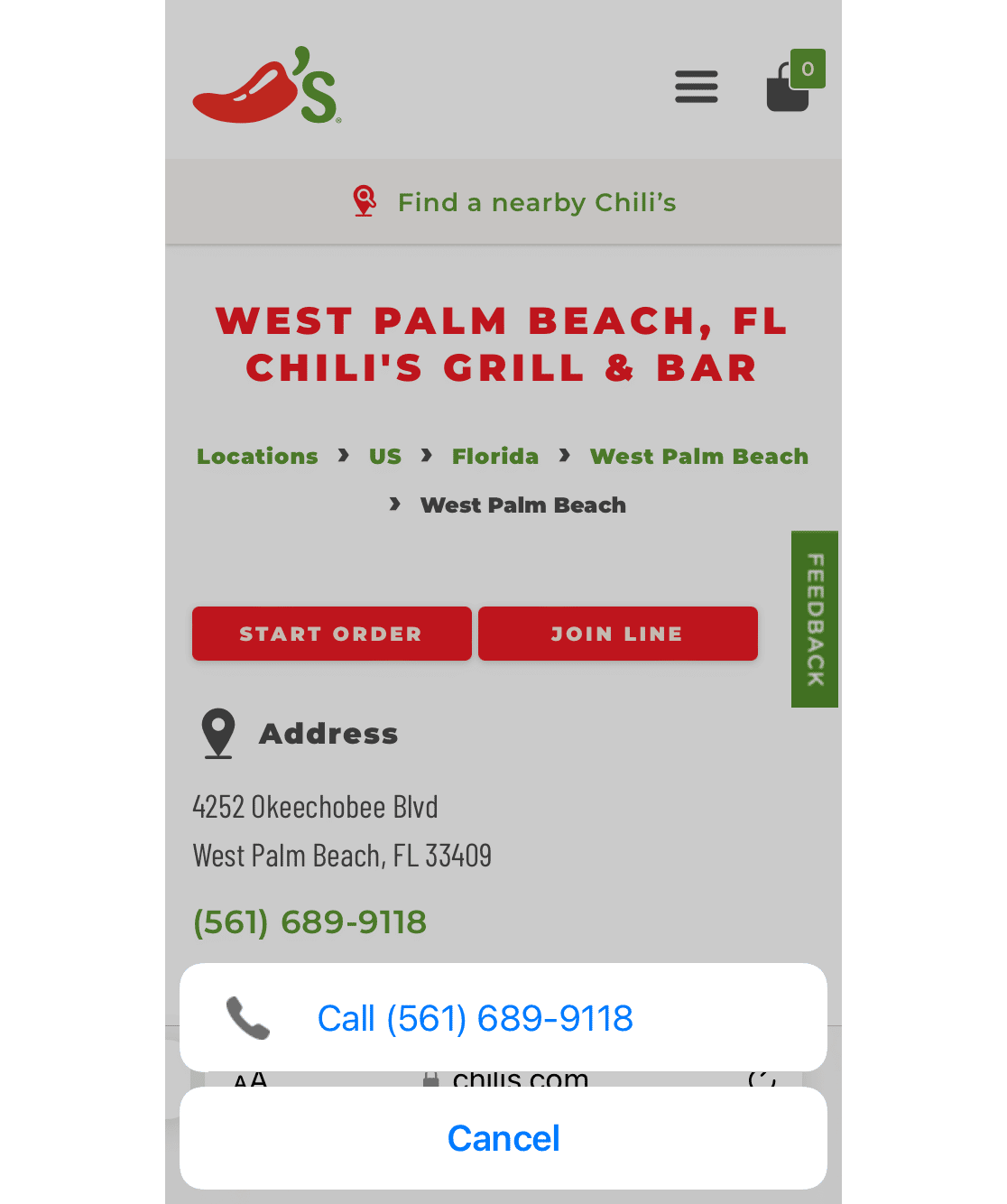 Chili's makes getting in touch via your phone super easy. You never know when someone may have a question, need a reservation, or need to speak to someone. It's another great mobile lead generation practice.
12. Save Partial Entries
Using a long form isn't recommended if you want to boost signup rates. This is especially true when it comes to mobile conversions.
That said, in some cases, you might want to use a long form. For example, when you're trying to get highly qualified leads rather than just collecting large quantities of form submissions.
But the longer the form, the more likely people are to quit filling it out before they're done. It's hard to generate leads if filling out a form takes forever. So saving partial entries from your form is very important and can be done using the WPForms' Forms Abandonment addon.
The Forms Abandonment addon allows you to generate more mobile leads by saving partial entries and then following up with those interested prospects, even if they didn't complete the entire form.
Learn more about saving partial entries with WPForms.
13. Use a Single Column Layout on Mobile
On a desktop computer, a multi-column layout can make your form more compact and less intimidating to users, resulting in boosted conversions. However, it may be difficult for mobile visitors to navigate through fields on forms with multiple columns because they'll have to scroll horizontally to see the whole form.
So it's highly recommended not to use a multi-column layout for forms on mobile devices. It's best mobile lead generation practice to stick to a single column layout.
Now, the challenge is that you might still want to use a multi-column layout for desktop forms, especially for a longer form. With WPForms, you can set up a form to display in the multi-column layout for desktops but turn into a single column form on mobile devices.
Just use the Layout field to arrange your form's fields how you want them to appear on desktop screens.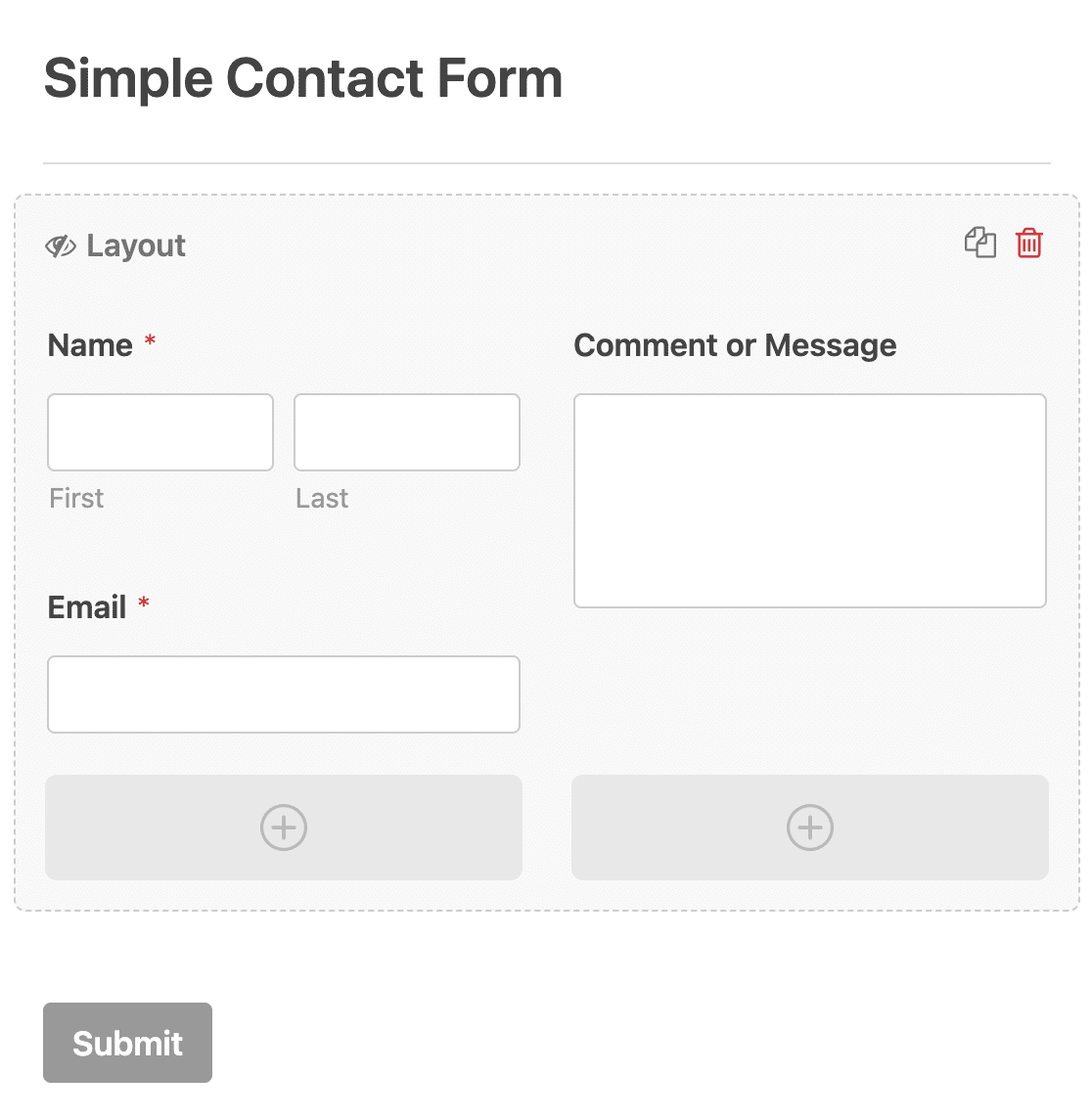 When this form is viewed on a mobile device, it will automatically display in a single column instead. For more details, you can read our post on how to create a responsive contact form with multiple columns.
Is WPForms Mobile Responsive?
Yep, WPForms is 100% mobile responsive. Forms work perfectly and look great on all devices, including mobile. You don't have to know how to code at all to make your forms responsive yourself.
Mobile-friendly forms are a must since 90% of all internet users have mobile access. Think about how often you access the internet from your mobile devices versus your desktop or laptop.
So when you're using WPForms, you can know that your forms will work regardless if your users are on a tablet, smartphone, laptop, or desktop. And they'll look great, too. Build forms and capturing leads from any device has never been simpler.
And there you have it! You now know how to optimize your WordPress forms for mobile lead generation.
Next, Create Optimized Lead Forms to Boost Conversions
For some more inspiration on making great forms that really convert, check out this list of newsletter signup form tips and examples we put together.
You might also want to check out the Lead Forms addon for WPForms. It helps you build optimized Lead Forms that walk users through your form step by step. You can embed the form anywhere on your site to start collecting more leads.
Create Your WordPress Lead Form Now
So, what are you waiting for? Get started with the most powerful WordPress forms plugin today.
If you like this article, then please follow us on Facebook and Twitter.