Are you looking for the best website visitor tracking tools to understand user behavior better?
Having a clear picture of how users interact with your website is very helpful because it enables you to make better decisions and optimize your content in a way that resonates with your audience.
There are a variety of excellent website tracking tools for WordPress that make it very easy to trace your visitors' journey and experience with your site.
So for this post, we've put together a list of the best website visitor tracking tools and plugins that can help you get valuable insights into your marketing efforts.
Create Your WordPress Form Now
What Are Website Visitor Tracking Tools?
Website tracking tools monitor your users' journey through your website. Each website visitor tracking tool works in a different way.
For example, email tracking tools tell you whether customers have opened your emails and clicked any links within.
Other tools measure things like the highest traffic pages of your website, sources your visitors are coming from, and whether they have completed an action on your site (like buying a product).
These tracking tools make it really easy to analyze and measure your marketing strategies and make improvements where needed.
Thankfully, WordPress supports many different website tracking plugins that can help you understand your users' behavior so you can improve their journey and grow your website.
5 Best Website Visitor Tracking Tools
1. User Journey Addon (WPForms)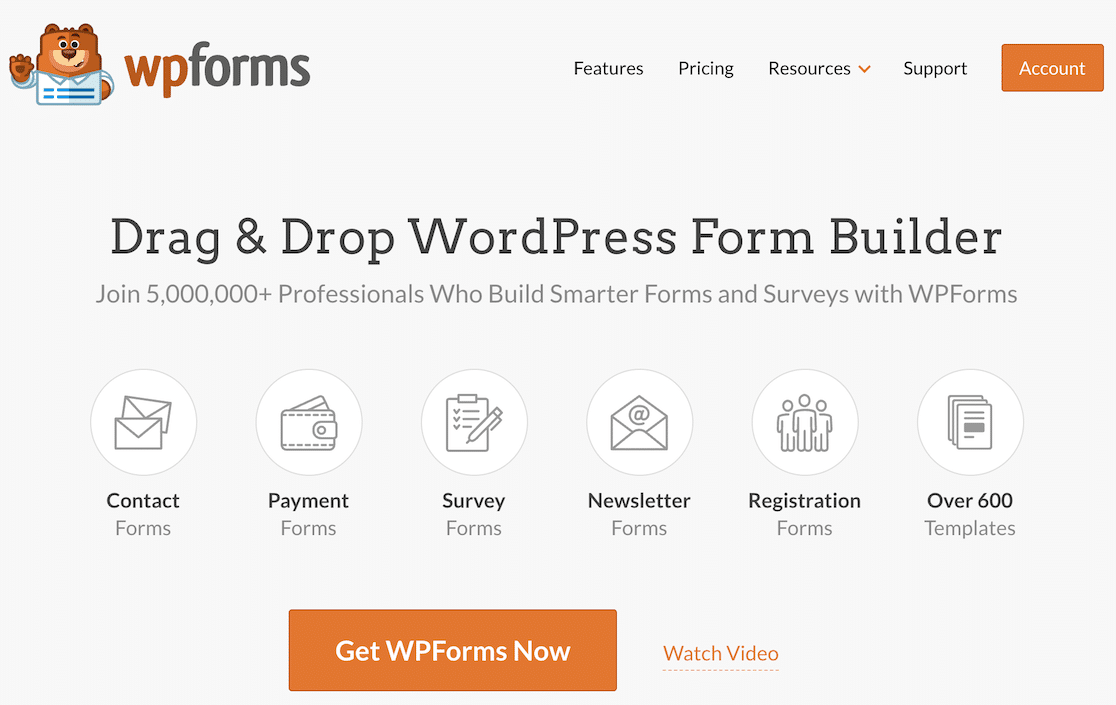 WPForms has many great addons that enhance its functionality. One such addon is the User Journey addon. With this tool, you can find out how your customers are landing on your WordPress forms.
For instance, have you ever wondered which pages on your site are most effective in persuading customers to fill your forms? This addon will tell you exactly that and a lot more.
WPForms User Journey addon provides a complete breakdown of every step your visitor takes before submitting a form. Some of the insights you can get from this tool include:
The source URL that led a visitor to your site
Pages and posts viewed by your users
The queries they searched for
UTM parameters from the marketing campaigns they clicked on.
The best part about WPForms User Journey addon is that it is very easy to set up. You don't need to add any tracking code manually. Simply install the addon and it will provide all the tracking data right in your WordPress dashboard.
With the User Journey report, you can better understand which parts of your website are producing the right results for you and which parts can be optimized for further improvement.
Pricing: The User Journey addon is available in the Pro and above plans of WPForms, starting from $199.50/year.
2. WP Mail SMTP Email Tracking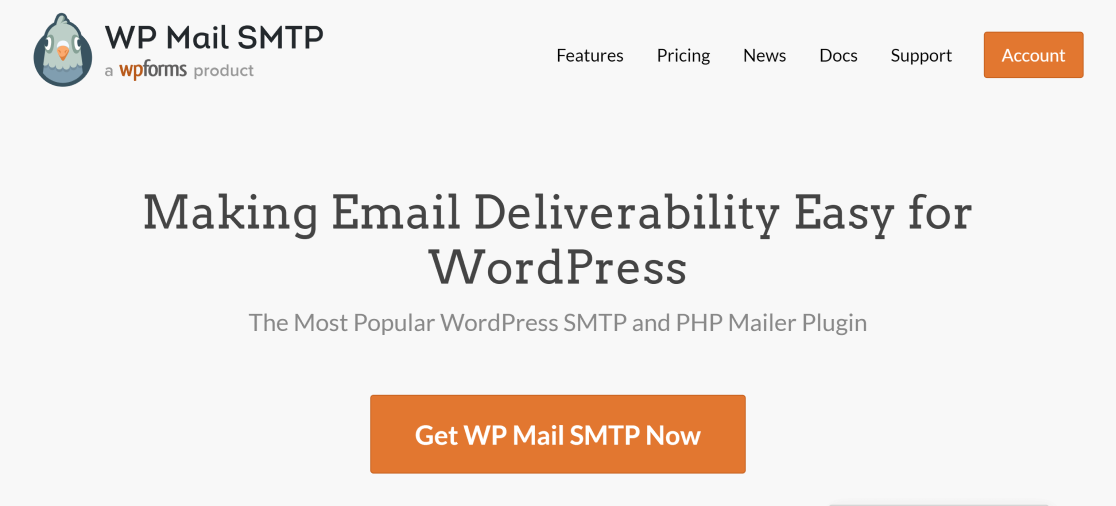 WP Mail SMTP is a plugin for fixing your WordPress emails and making sure they're delivered to your recipients without fail by connecting your site to a 3rd party email sender like SendLayer. The plugin also has really useful extras, like email tracking.
With this tool, you can see how many of your emails are being opened by your customers. It also tells you if any links within your emails are being clicked on.
This way, you'll always know if your email campaigns are producing the desired results or if you should make any changes to improve clickthrough rates.
If emails are an important part of your marketing campaigns, then you should definitely consider getting WP Mail SMTP for your WordPress site.
Pricing: WP Mail SMTP starts at $49/year.
3. MonsterInsights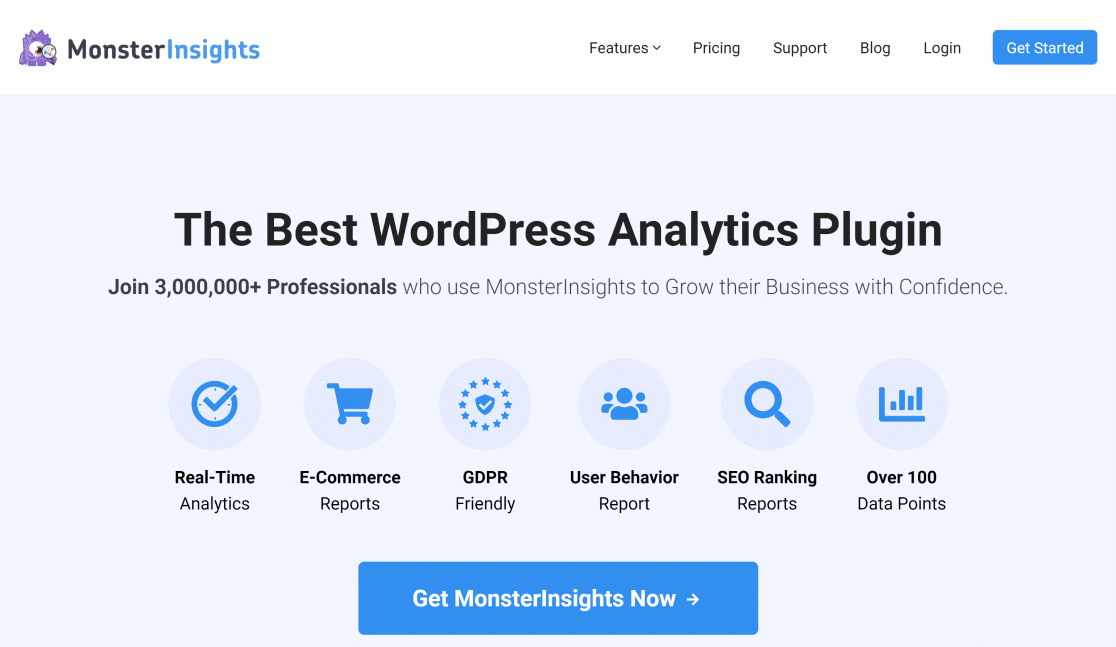 MonsterInsights is a powerful WordPress plugin that greatly simplifies Google Analytics data and brings it right to your dashboard.
It can be confusing to make sense of all the stats in Google Analytics. MonsterInsights only shows you the most relevant, easy-to-understand stats for your site so you can clearly track how different pages of your site are performing.
Some of the most important tracking data you can find in MonsterInsights include:
Popular posts, pages, and sections drawing the highest volume of traffic to your site.
Real-time statistics to see the number of active users and traffic on your pages right now.
Track links to understand which links your users are clicking to discover your website.
See the number of clicks your banner ads are getting.
… and a lot more.
MonsterInsights is incredibly easy to set up and requires minimal configuration on your end.
Despite its simplicity, it's one of the best website visitor tracking tools to understand which parts of your site are popular with your audience and which may be in need of further optimization.
Pricing: MonsterInsights basic plan (Plus) costs $99.50/year.
4. Crazy Egg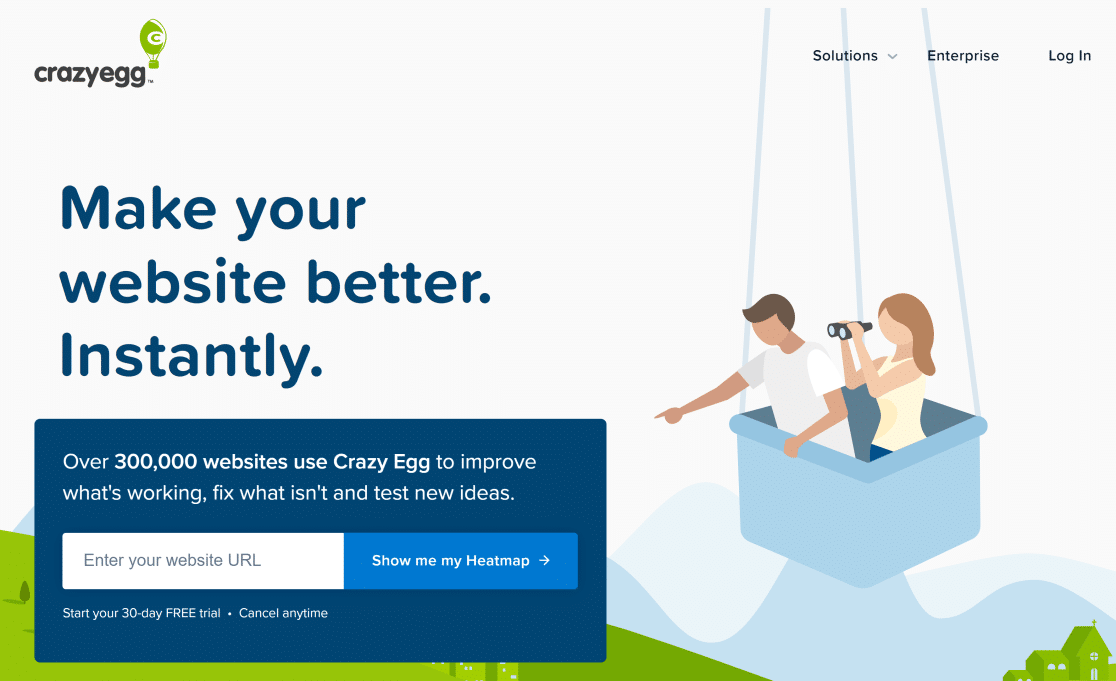 Crazy Egg is a super useful tool that produces a heatmap of user activity on your site. The heatmap provides a simple visualization to clearly see how users are clicking on and interacting with your website.
Besides heatmaps, Crazy Egg also shows helpful stats like how deep users scroll down your pages. You can also perform A/B tests with this tool by choosing different fonts, colors, and images based on different types of users.
Overall, Crazy Egg is a great visitor tracking tool that paints a clear picture of your users' behavior, so you can change what's not working well and gain insights from high-performing sections on your site.
Pricing: Crazy Egg's basic plan costs $24/mo.
5. ExactMetrics

ExactMetrics is another WordPress plugin designed to simplify Google Analytics reports. If you're looking for a plugin that produces beautiful, neatly organized analytics reports to understand how your site is performing overall, ExactMetrics is a good option.
It comes with excellent tracking features and can keep track of your conversions, traffic, user behavior, and more.
Moreover, it is very beginner-friendly and its reports provide actionable insights that help you streamline your content for the best user experience.
Pricing:  ExactMetrics costs $99.50/year.
And there you have it! These are some of the best website visitor tracking tools that you can use to understand how your users are interacting with different parts of your site and make informed changes for your site's overall growth.
Next, Improve Your WordPress SEO
Now that you know how to track your website visitors and understand how they're using your website, you can improve your SEO to rank higher and get more traffic.
You can see our article on best WordPress SEO plugins and take your site's organic search performance to the next level.
Also, you might want to check our guide on WordPress automation tools which can help you save a ton of time by automating certain tasks.
Create Your WordPress Form Now
Ready to build your form? Get started today with the easiest WordPress form builder plugin. WPForms Pro includes lots of free templates and offers a 14-day money-back guarantee.
If this article helped you out, please follow us on Facebook and Twitter for more free WordPress tutorials and guides.