Are you conducting a How Did You Hear About Us survey? This type of survey helps take stock of your marketing strategy to learn which of your marketing efforts are working and which could use some work.
With this survey, the goal is to get a sense of which marketing channels are serving you the best rather than doing a deep dive like a customer satisfaction survey might allow.
In this post, we'll look at how to get customers to respond to your survey, as well as 3 of the best questions to include.
How Do You Get Customers to Answer Your Survey?
A survey is only helpful if it has respondents. Therefore, you need to get customers to participate.
One way to do that is through visibility. Consider adding the survey to your website or sending it through an email. Maybe it appears on a pop-up after they make a purchase. It must be easy to find.
You can also incentivize the survey. If customers feel like there's something in it for them, they're more likely to respond. Maybe responding to the survey enters them to win a prize of some kind.
Best 'How Did You Hear About Us' Survey Questions
Using the WPForms 'How Did You Hear About Us' survey template, we'll look at 3 questions to ask that will help you get the information you need.
Before we get started, make sure you have the WPForms Pro plugin installed with the Surveys and Polls addon. With this addon, you can add useful survey fields like NPS and also enable reporting to see survey results in an easy-to-understand visual chart.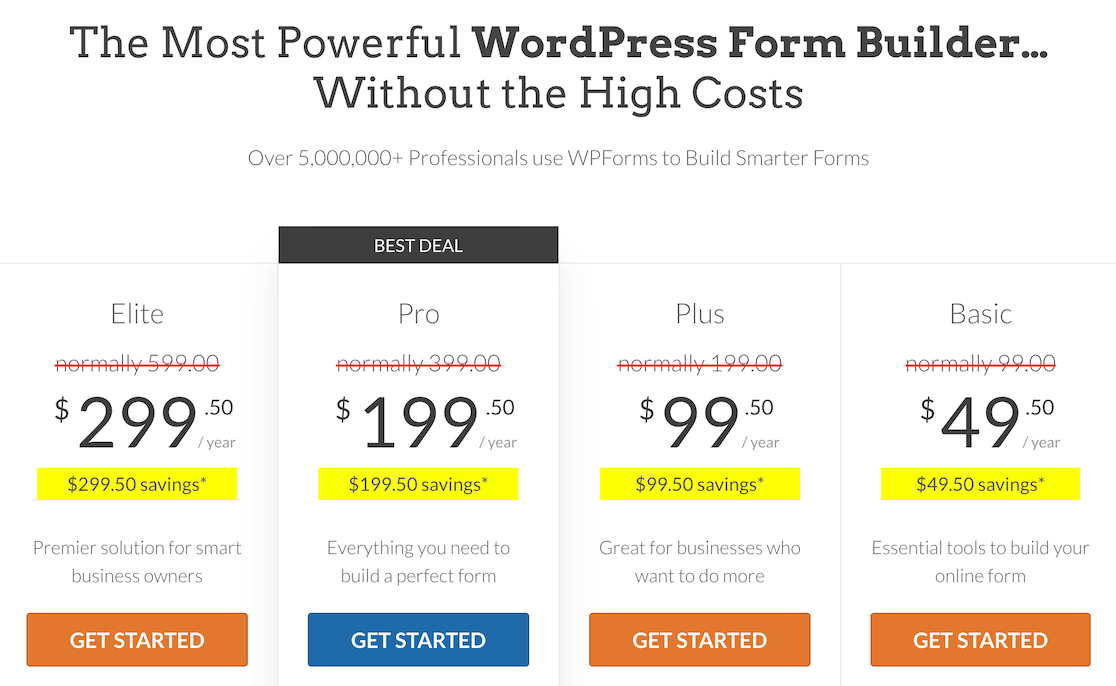 As we walk through the template below, you'll notice that there's quite a bit of conditional logic involved. This way, we can design a short survey that only expands where additional information is needed.
If you want to see setup instructions, see this guide on installing WPForms.
1. How Did You Hear About Us?
The first question in a How Did You Hear About Us survey should be, "how did you hear about us?"
How customers hear about you says a lot about how effective your marketing campaigns are. This first question is so important that it's often the only question in the survey.
Since this type of survey is a little different from a customer satisfaction survey, we're mainly going to focus on learning which marketing channels are working the best for us.
Respondents can use the checkboxes to select anywhere they've heard about your company. The answer options in this template example are some of the most common media and marketing channels.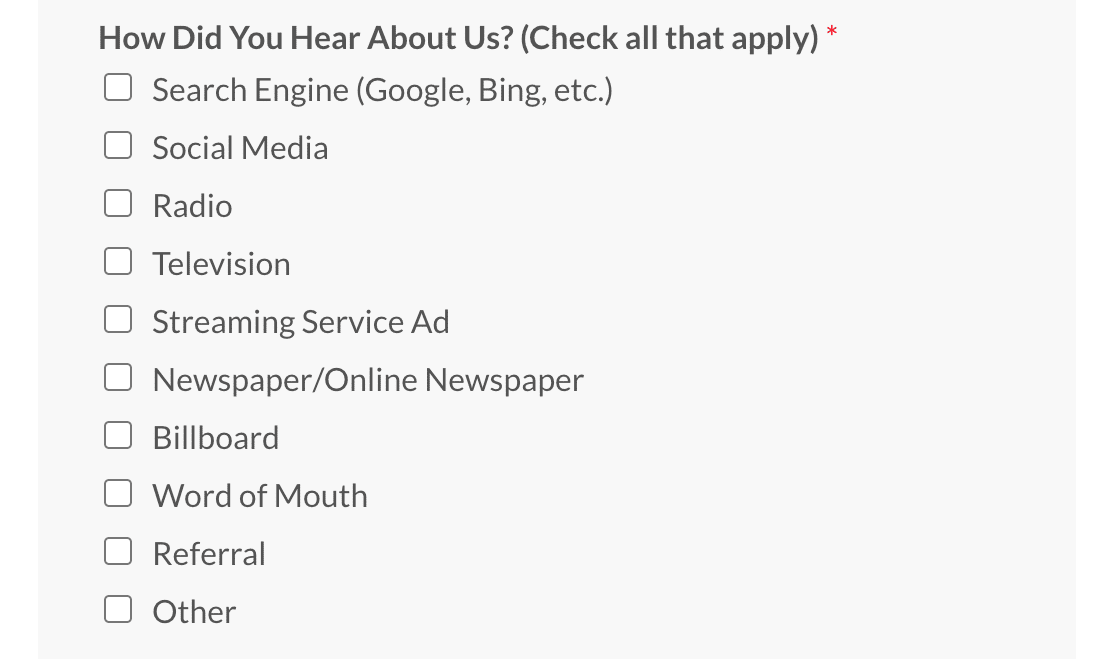 Again, the template is fully customizable. If you didn't advertise in the newspaper and on the radio, say, you can easily remove those options. Likewise, if you advertised through some different channel, you could add that.
Knowing that a customer found you through social media is useful. Knowing which social media platform they used when they found you is even better. This is where conditional logic comes into play.
Instead of having a long survey full of multiple options that may or not be relevant to each respondent, conditional logic will tidy up your form with just the main questions. You can set up the survey so that when customers select that they heard about you on social media, they get a follow-up question asking them for more information.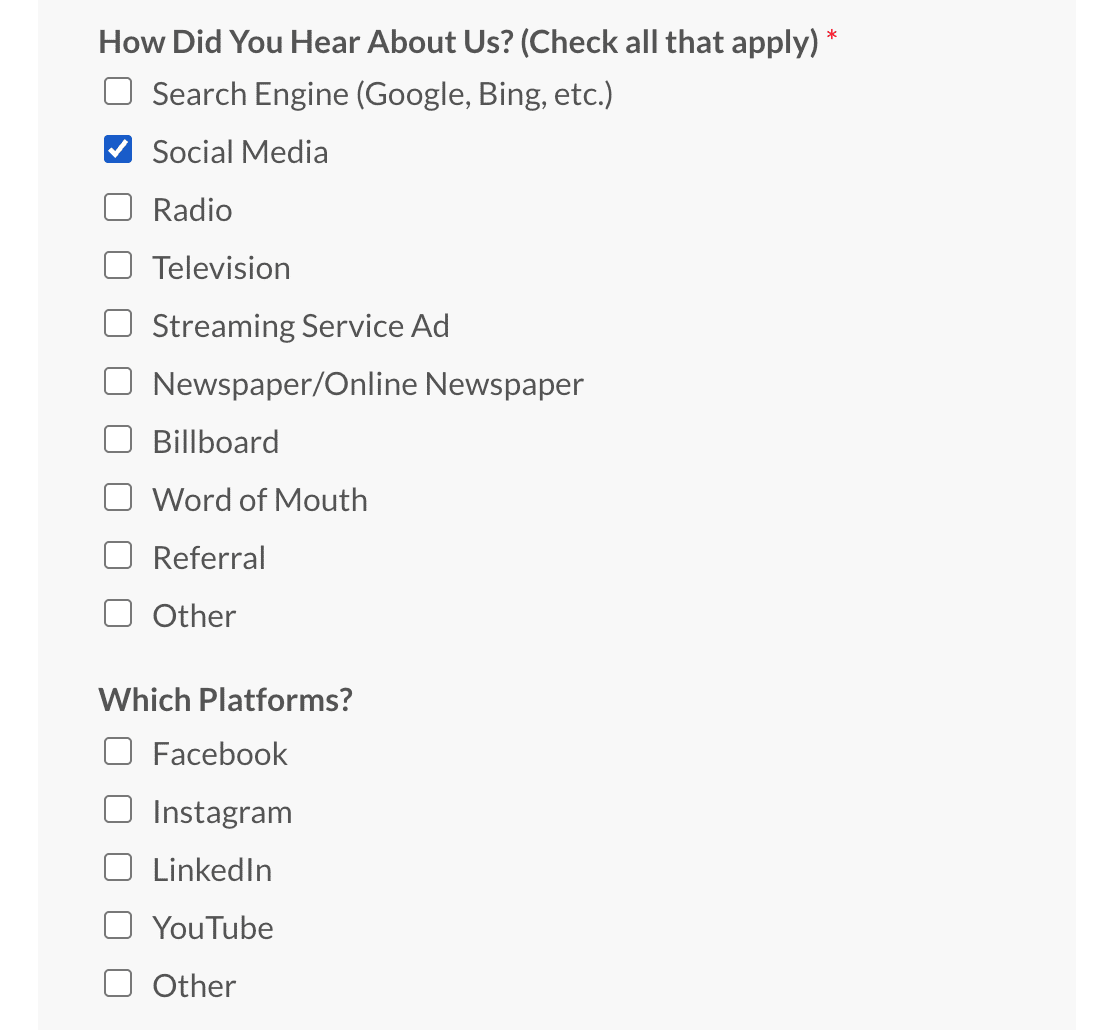 As you can see, when the respondent selected "social media," a follow-up question appeared to ask which platforms they'd used when they heard about you.
If you want to allow for even greater detail, you could add another field with conditional logic to the "other" option. Then, if someone heard about you from a review on TikTok or Twitter, they can fill in that information.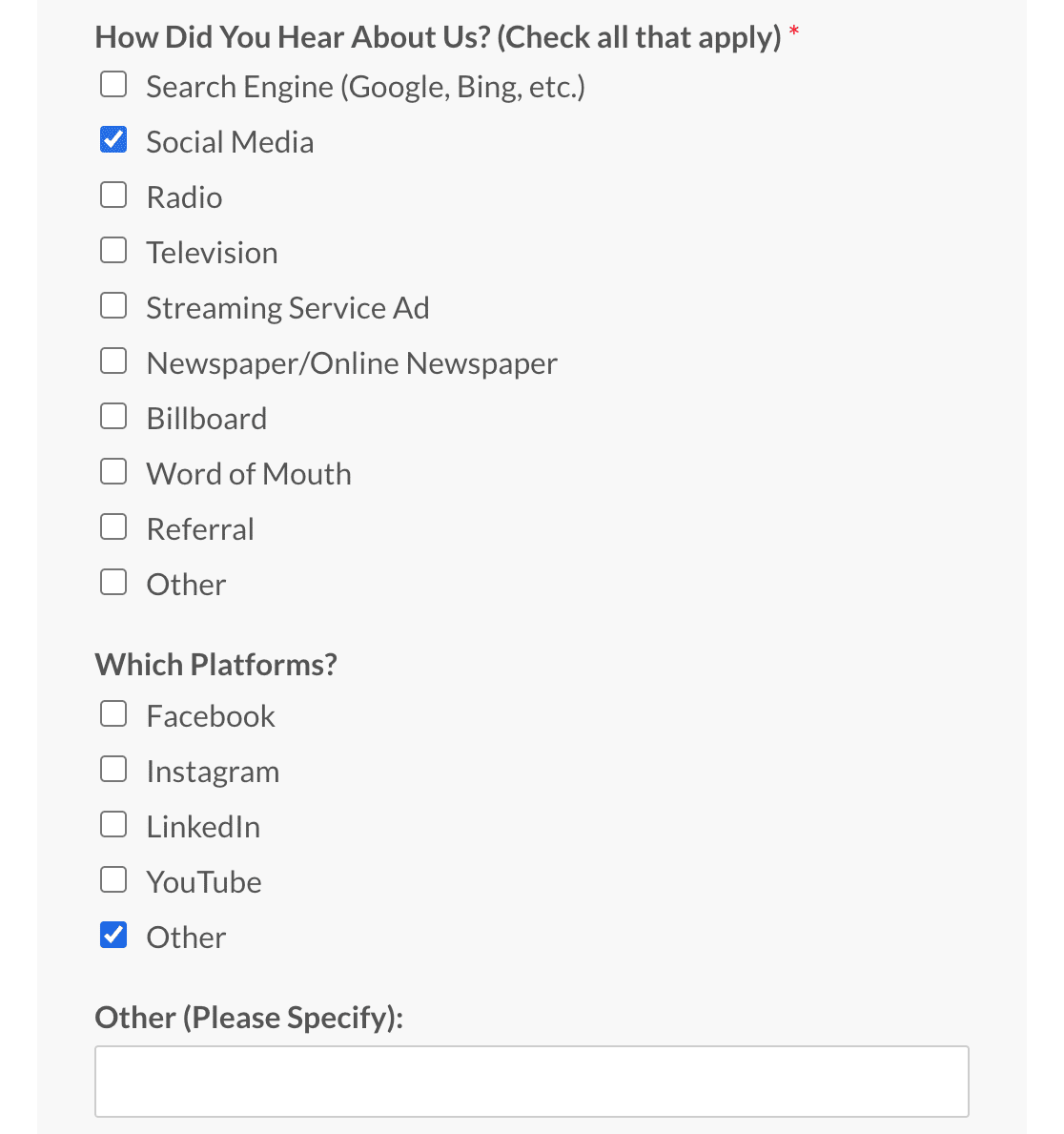 Another option that's useful to have in this section is the referral. If you decide to incentivize the survey, one way you could do that is through a special discount or bonus for the new customer and the employee or customer who referred a friend.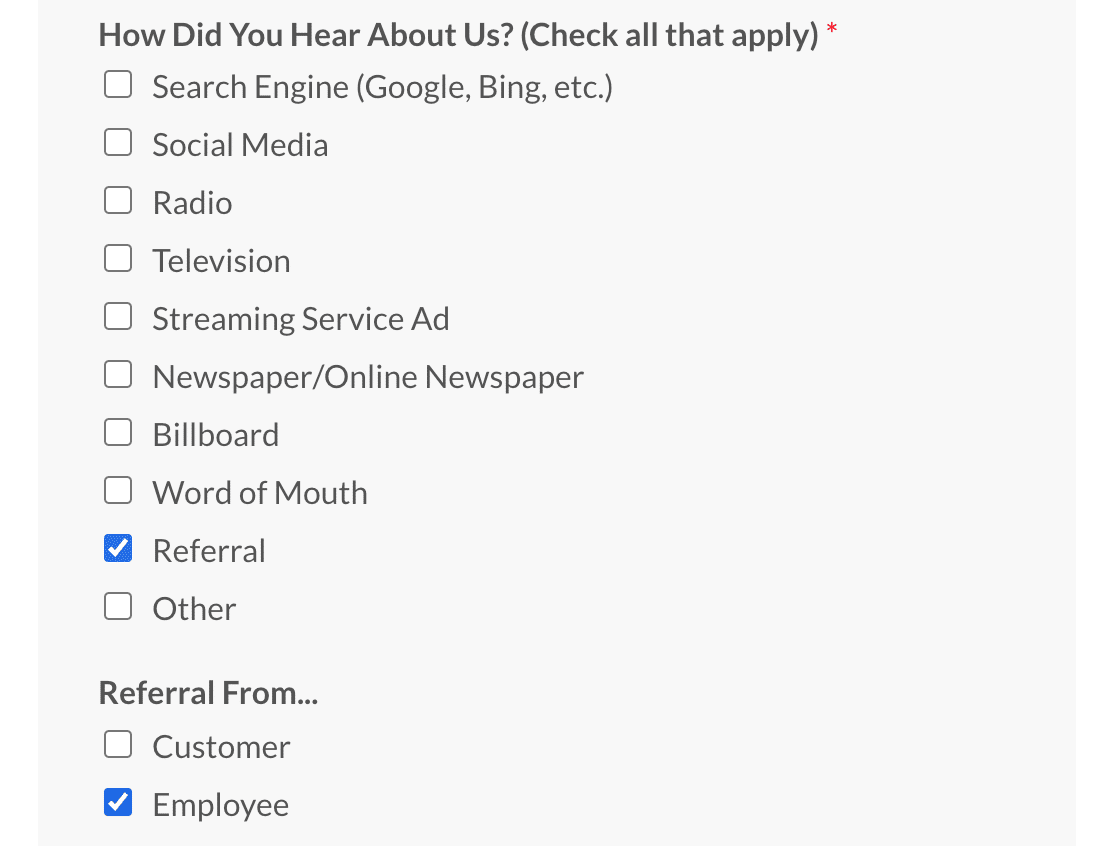 Again, you can easily set this up using conditional logic. If the respondent indicates they found out about you through a referral, you can ask them to select whether it was an employee or customer. If you want to reward the person who made the referral, you can set up an extra bit of conditional logic to open a new text field to type a name.
2. Were You Looking For a Company/Product/Service Like Ours When You Found Us?
Sometimes customers don't even know they're looking for you until they find you. That's why asking whether or not they were looking for a similar company, product, or service when they found you is another good question.

If the respondent found you while actively searching for a product or service your company provides, this can indicate that your SEO is working to help potential customers find you through common search terms in search engines. It's also valuable insight that can help you nurture a lead.
If respondents aren't finding you without looking for you, that might be a sign that you need to optimize your site a bit better.
3. How Likely Are You to Recommend Us to Others?
A Net Promoter Score (NPS) field typically examines customer satisfaction. Adding one to your How Did You Hear About Us survey is a good way to get participation to impact your overall NPS score.

The NPS is the third and final question in our template, and it's required. Requiring a response increases the likelihood that a respondent will answer because they have already completed the first two questions.
With the Surveys and Polls addon, you won't have to calculate your NPS score manually. You can view your reports and see the score calculated automatically for you.
Next, Learn How to Write a Summary of Your Survey Results
Now that you've collected responses from your survey, it's time to learn how to write a summary of your survey results. It's an excellent way to report on your progress to other stakeholders.
You can also learn how to add a customer feedback form to your WordPress site if you'd like to conduct more in-depth customer surveys.
Create Your WordPress Form Now
Ready to build your form? Get started today with the easiest WordPress form builder plugin. WPForms Pro includes lots of free templates and offers a 14-day money-back guarantee.
If this article helped you out, please follow us on Facebook and Twitter for more free WordPress tutorials and guides.