Are you looking to create a request a quote form for your WordPress site?
A quote request form is a handy tool that allows customers to contact you and get an accurate quote for the services they require from you.
Fortunately, it's very easy to get started with the perfect quote request form.
In this article, we'll show you how to create a request a quote form in WordPress.
Create Request a Quote Form Now
What Is a Request a Quote Form?
A request a quote form allows leads to specify their service/product requirements and get accurate pricing information from you.
For example, if you offer home decor services, then your quote will depend on the extent of the job required by your client.
When your service has variable pricing, it's usually a good idea to use a request quote form, so both parties (client and business) know what's expected of them.
The best part of a request a quote form is that it's very effective for collecting leads. With every request for a quote that you receive, you'll also have a new lead that you can convert to grow your business!
How to Create a Request a Quote Form in WordPress
We put together a video tutorial so you can follow along with this guide.
If you'd prefer to read the instructions, here's a step-by-step guide on creating a WordPress request a quote form.
Step 1: Install WPForms
The first thing you'll need to do is install and activate the WPForms plugin. WPForms is a powerful and easy-to-use form builder for WordPress that allows you to create all kinds of forms without needing to write any complex code.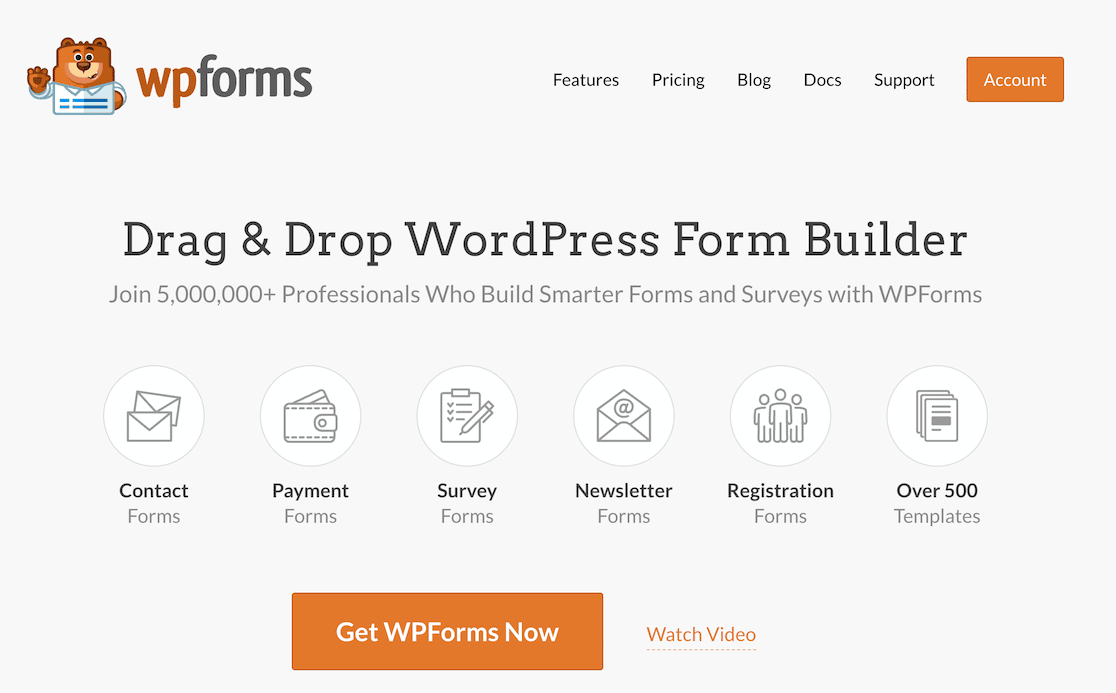 We recommend getting the WPForms Pro license because it comes with tons of extra features, templates, and addons to help you run your business more efficiently.
For more details, follow this step-by-step guide on how to install a plugin in WordPress.
Step 2: Create a Request a Quote Form
After WPForms is activated on your site, visit your WordPress admin area and navigate to WPForms » Add New to create a new form.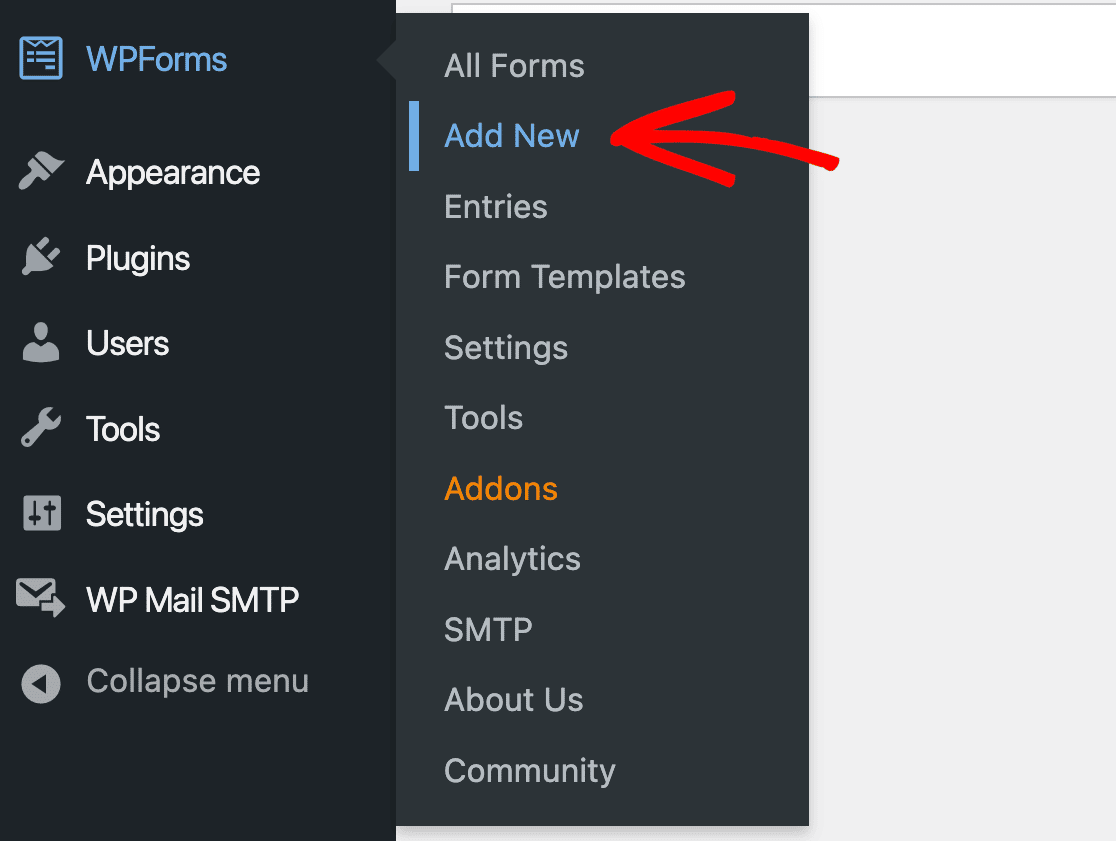 On the setup screen, you can name your form and choose a template. Luckily, WPForms has over 500 form templates, including a ready-to-use Request a Quote Form template which is perfect for our purposes.

WPForms will create a request a quote form.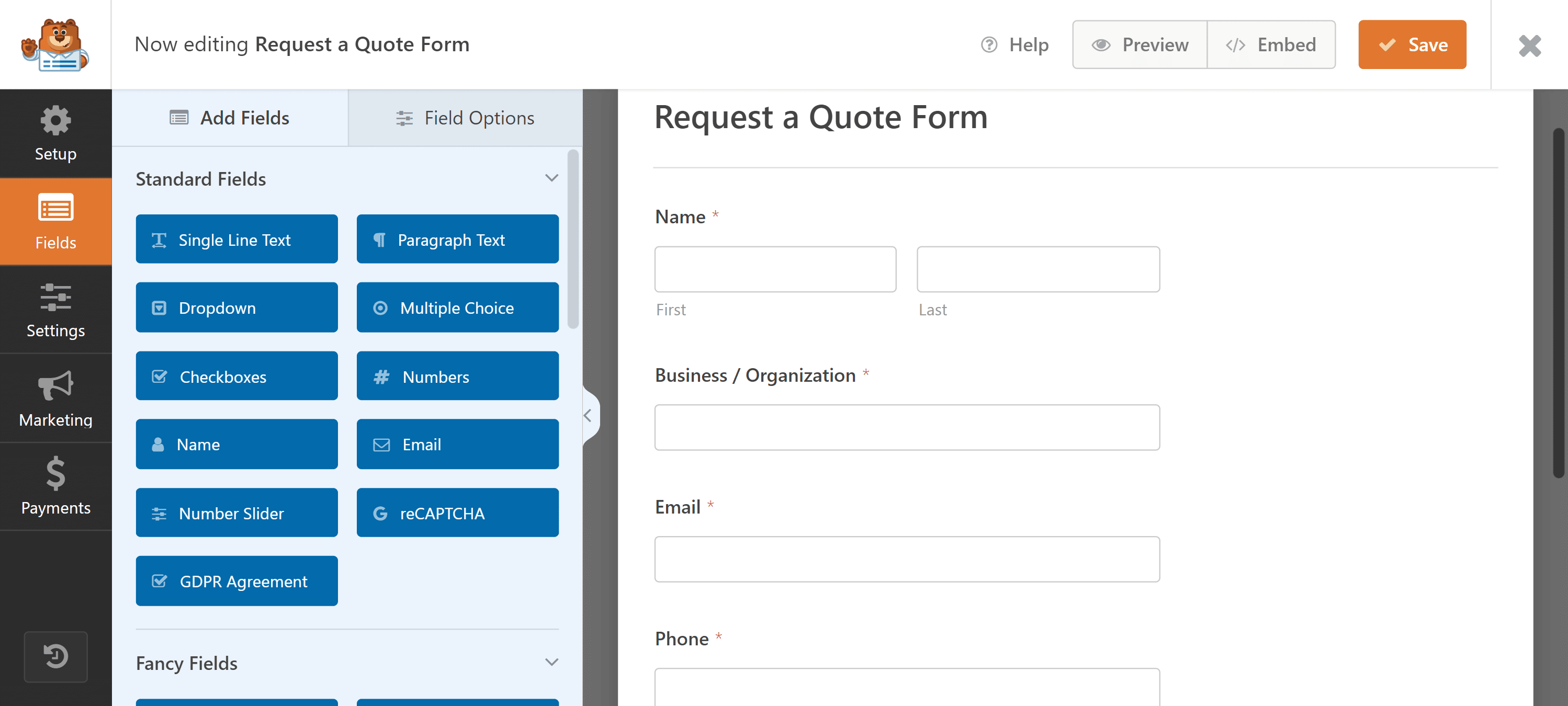 In the next step, we'll customize this form template to be a good fit for a typical landscaping business.
Step 3: Customize Your Quote Request Form
Assuming that we're building this form for a landscaping business, we'll add a Checkboxes field for services like mowing, mulching, and lawn treatment.
In the WPForms form builder, look under Add Fields on the left-hand pane and drag and drop the Checkboxes field to any area of your form on the right.

To edit your choices, click on the Checkboxes field on the right to open its Field Options.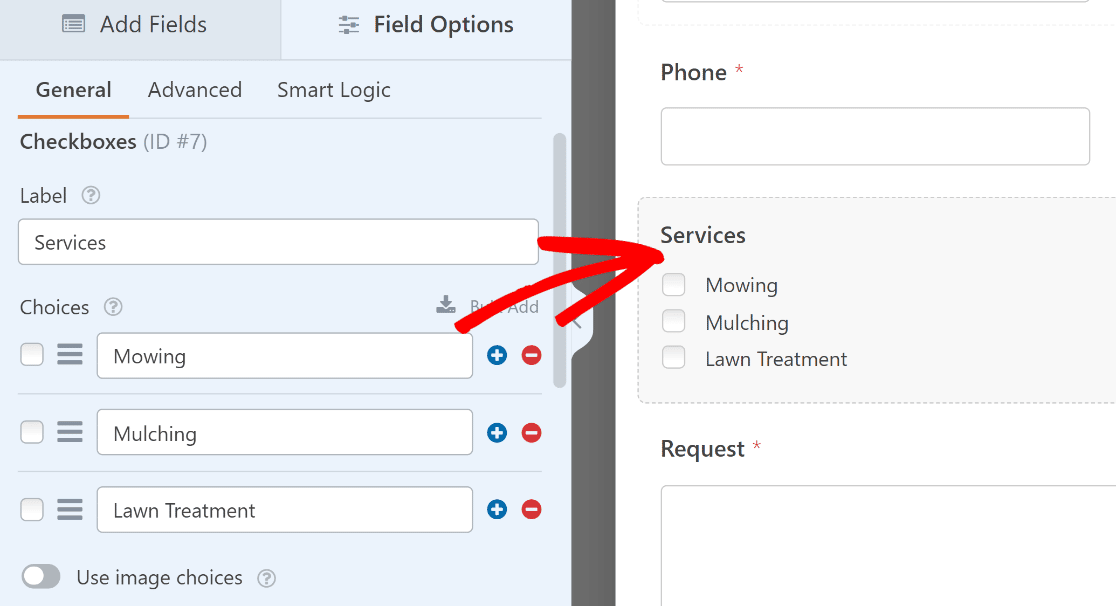 You can easily label your field and add different service options using the Checkboxes Field Options.
If you want to add image choices next to your service options, check out our tutorial on how to add image choices to WPForms
If you have a lot of service options for people to pick from, and want to split your checkboxes into several columns, go to Advanced Options and pick your Choice Layout to be 1, 2, 3, or inline columns.

This will make your form more concise and prevent form fatigue when customers are filling it out.
For our landscaping example, you'll need to know the size of the lawn area in order to provide the best quote for some of the services you provide.
We can use conditional logic to show a new field for collecting size of the lawn information when a user selects "Mowing" as their service choice.
To do this, we'll first insert a Single Line Text form field into our form. We'll label this field "Size of Lawn Area." You can change the label based on your specific services.
Next, click on the Size of Lawn Area field to open Field Options. Click the Enable conditional logic toggle button and use the options under it to set up rules for when this field should be displayed.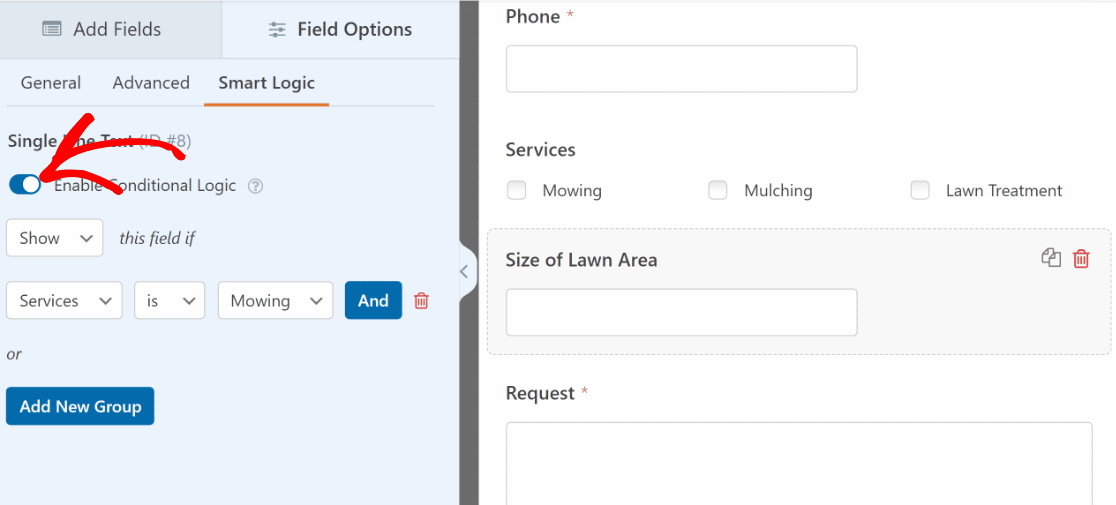 OK, that's all the customization we needed for this one. When you're happy with how your form looks, make sure to Save your changes.
Step 4: Publish the Request a Quote Form
Embedding your form with WPForms is easy, as you can use the embed wizard to add your form to any post, page, and sidebar widgets of your WordPress site.
When you're ready to embed, click on the Embed button at the top of the form builder.

After that, WPForms will ask if you want to embed your form on an existing page or a new one. In this example, we'll embed the form on a new page, though both methods are almost identical.
Click on Create New Page to proceed.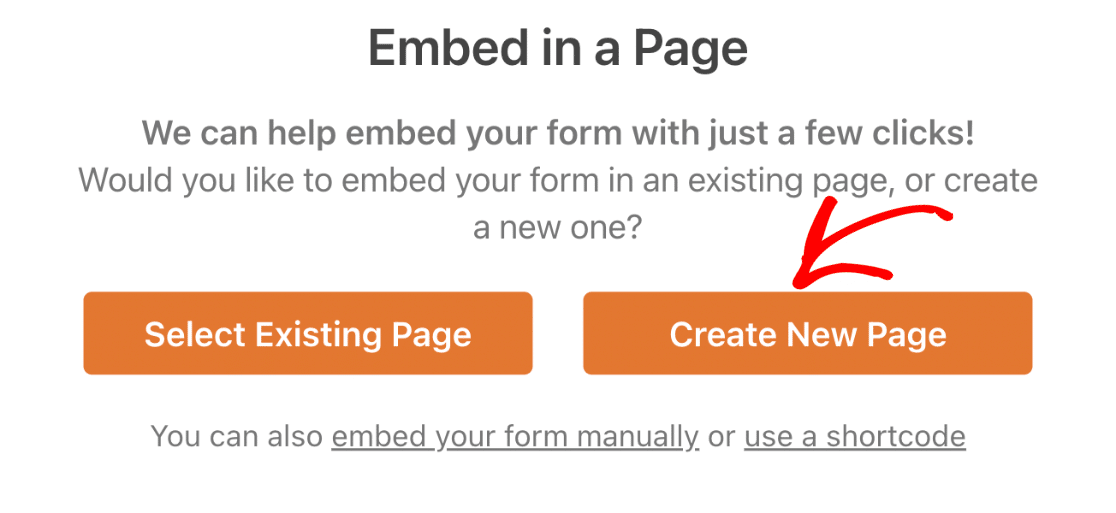 Once you've done that, you'll be taken to the WordPress page editor with your new form already added to it.
If you're satisfied with how everything looks, click on the Publish button to take your form live.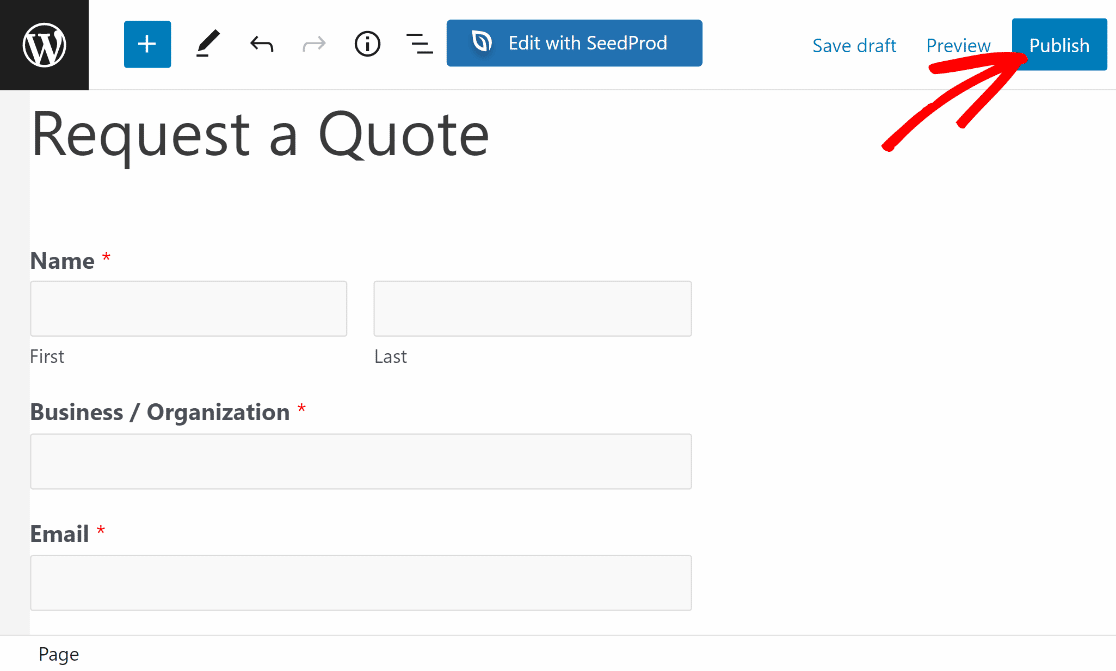 Excellent! The form is now ready.
And that's it! You can now create a request a quote form in WordPress to get more leads
Next, Learn Adding a Disclaimer Checkbox
If you want to add an official terms of service or disclaimer to your request a quote form, check out our documentation on how to add a Terms of Service checkbox to your WordPress forms. This helps ensure your users know exactly what's in store for them when they submit a request for a quote from you.
Also, would you like to track if your forms are converting? If so, see our guide on setting up form tracking in WordPress.
Create Request a Quote Form Now
So, what are you waiting for? Get started with the most powerful WordPress forms plugin today.
And don't forget, if you like this article, then please follow us on Facebook and Twitter.