Are you trying to decide on a donation plugin for your nonprofit website?
Donation plugins play a crucial role in empowering nonprofit websites to collect donations efficiently and effectively. And if you're shopping around for the best WordPress donation plugin, WPForms and GiveWP are both very viable options.
In this article, we'll compare WPForms with GiveWP and determine who comes out on top.
Create Your Nonprofit Form Now
Quick Overview of WPForms & GiveWP
WPForms is a popular and beginner-friendly WordPress plugin that allows you to create and manage various types of forms on your website. The plugin offers a user-friendly interface and a wide range of features and functionality, making it an excellent choice for both beginners and advanced users.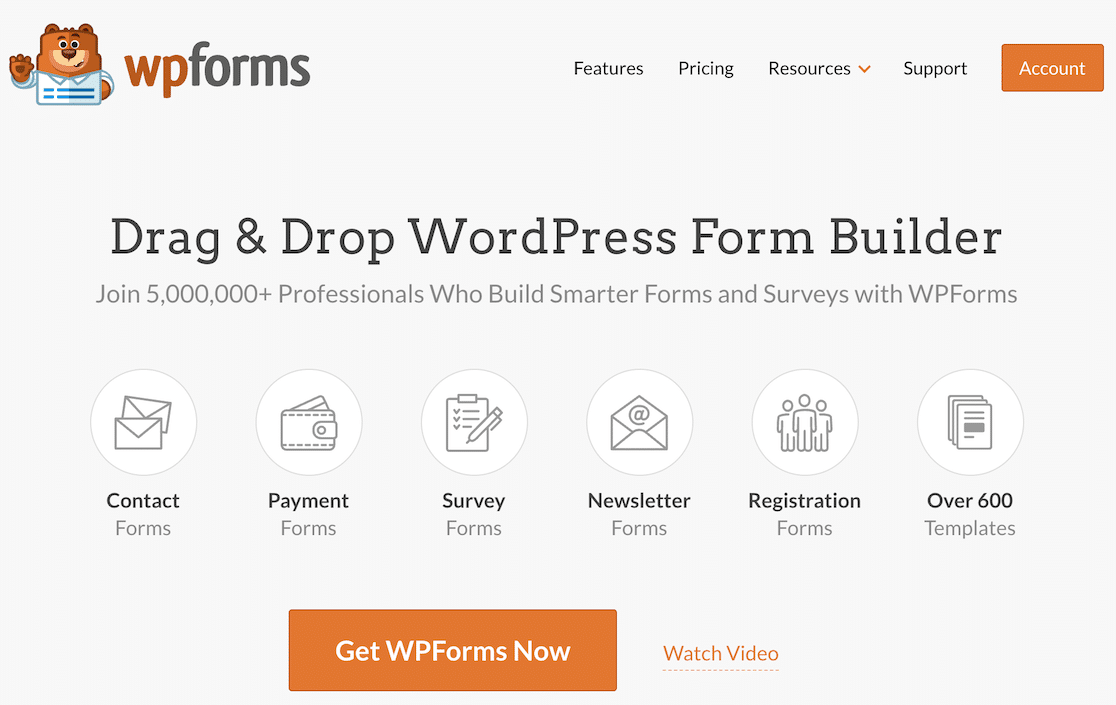 On the other hand, GiveWP is a powerful WordPress donation plugin designed specifically for nonprofits and charitable organizations. It offers a comprehensive set of features to help you create, manage, and optimize your donation campaigns.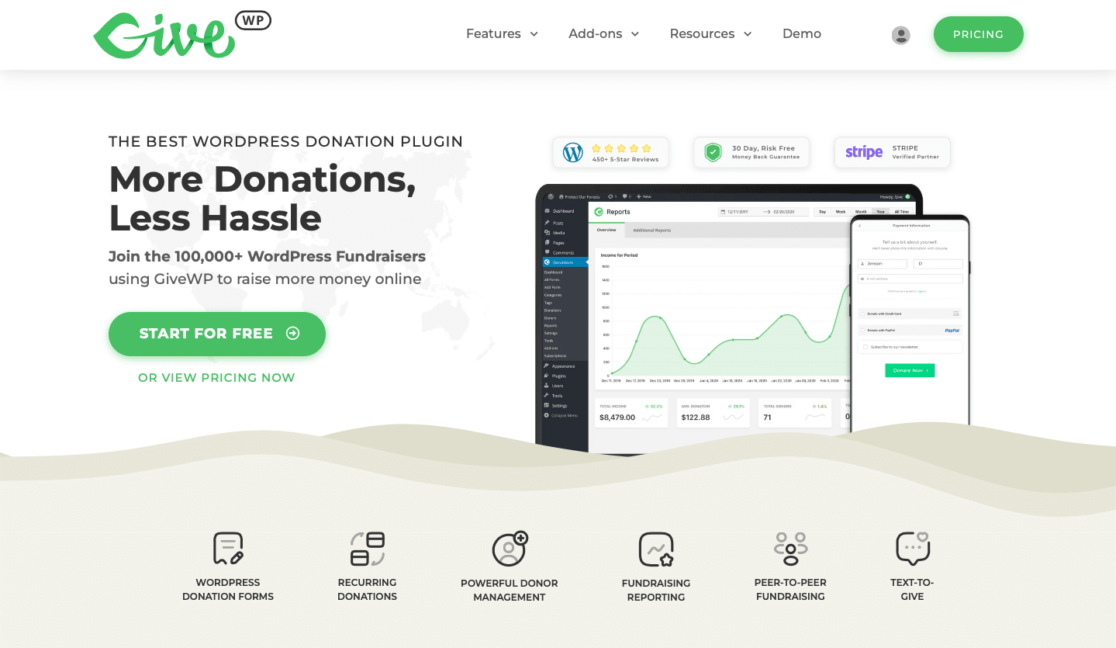 Both plugins are reputable options to consider using as your donations plugin on your nonprofit website. In this article, we'll compare the 2 plugins on 6 pieces of criteria:
Ease of Use and User Interface
Customization and Design Options
Payment Gateway Integration
Donation Management and Reporting
Support and Documentation
Pricing and Value for Money
Let's dive in and discover what our comparison reveals.
WPForms vs GiveWP
Ease of Use and User Interface
WPForms: Designed to be intuitive and user-friendly.
WPForms offers a drag-and-drop form builder, which means you can create nonprofit donation forms by simply dragging the desired fields from the available options and dropping them into your form. No coding or technical skills are required.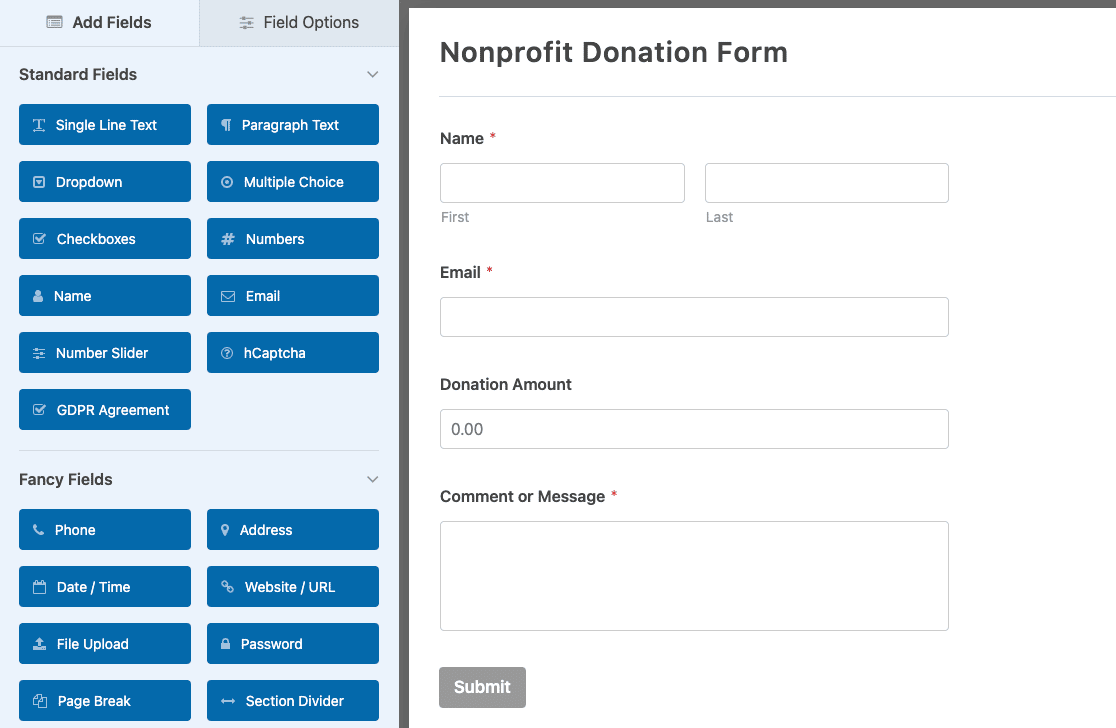 In addition to the user-friendly form builder, WPForms provides an extensive collection of pre-built form templates that you can choose from.
These templates cover a variety of use cases, including contact forms, donation forms, survey forms, order forms, and more. Templates save you time and provide a starting point for creating forms tailored to your nonprofit's needs.
GiveWP: Offers flexible donation form options to suit your organization's needs.
You can create one-time donation forms, recurring donation forms, or even multi-level donation forms with suggested giving amounts. This versatility allows you to cater to different donor preferences and maximize contributions.
However, building a form with GiveWP is not as easy or fun (or visual) as it is with WPForms' drag-and-drop form building tools.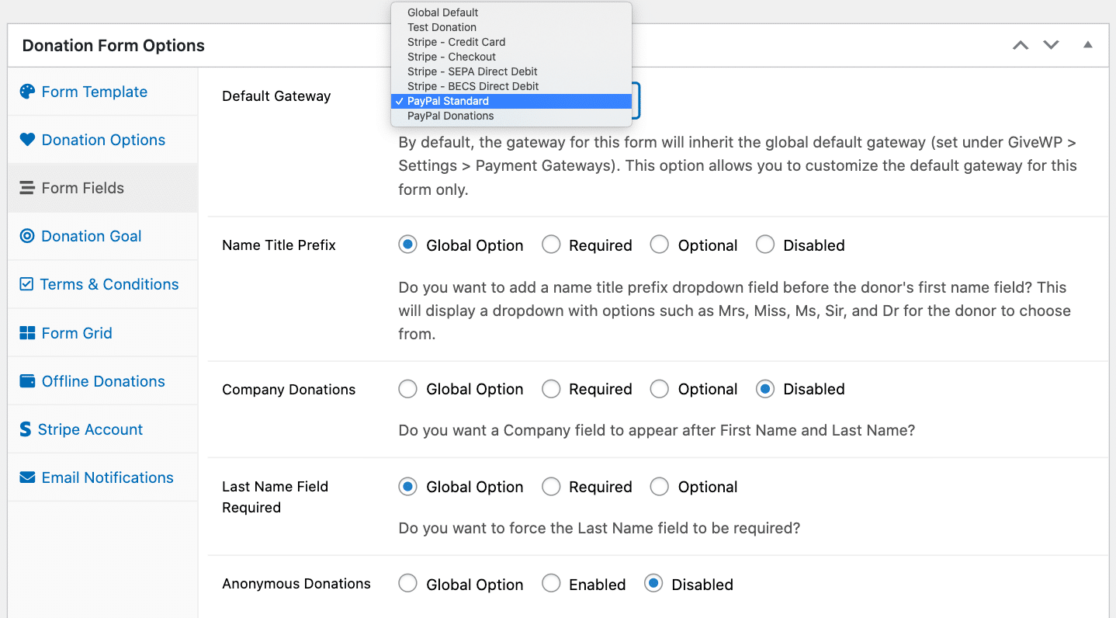 Compare: Which plugin is more intuitive for beginners? With the easy-to-use form builder and library of templates, WPForms is designed for beginners.
Customization and Design Options
WPForms: WPForms offers tailored donation forms to match your branding.
With WPForms, you can customize your forms to match your website's design and branding. You have control over various aspects, such as form layout, colors, fonts, and styling. You can also add images or videos to your forms to enhance their visual appeal.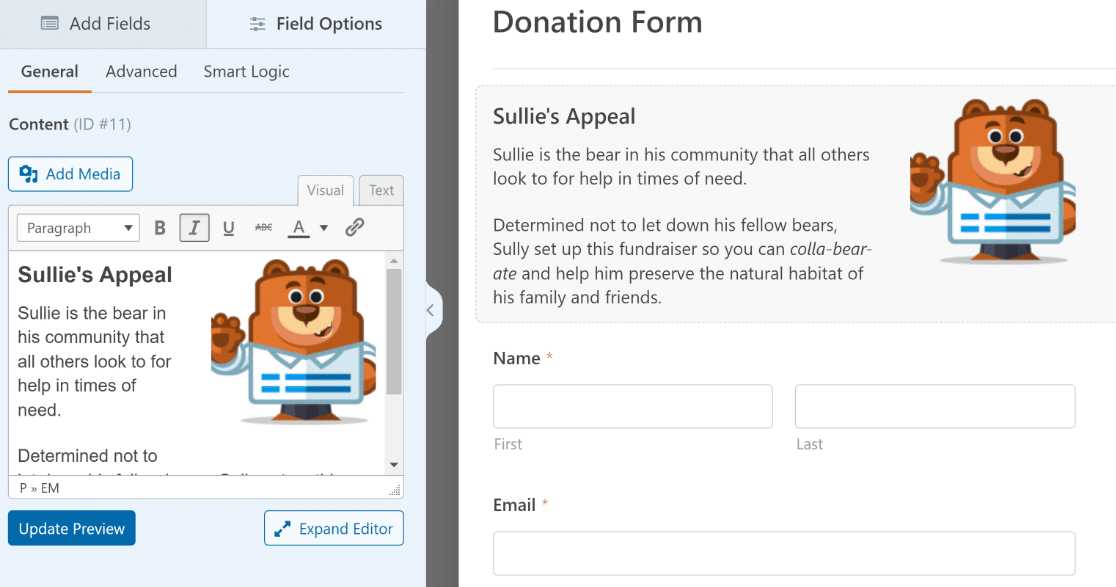 GiveWP: Offers visual customization options for creating donation forms. However, the customization options with GiveWP are not as extensive or user-friendly as what's provided by WPForms.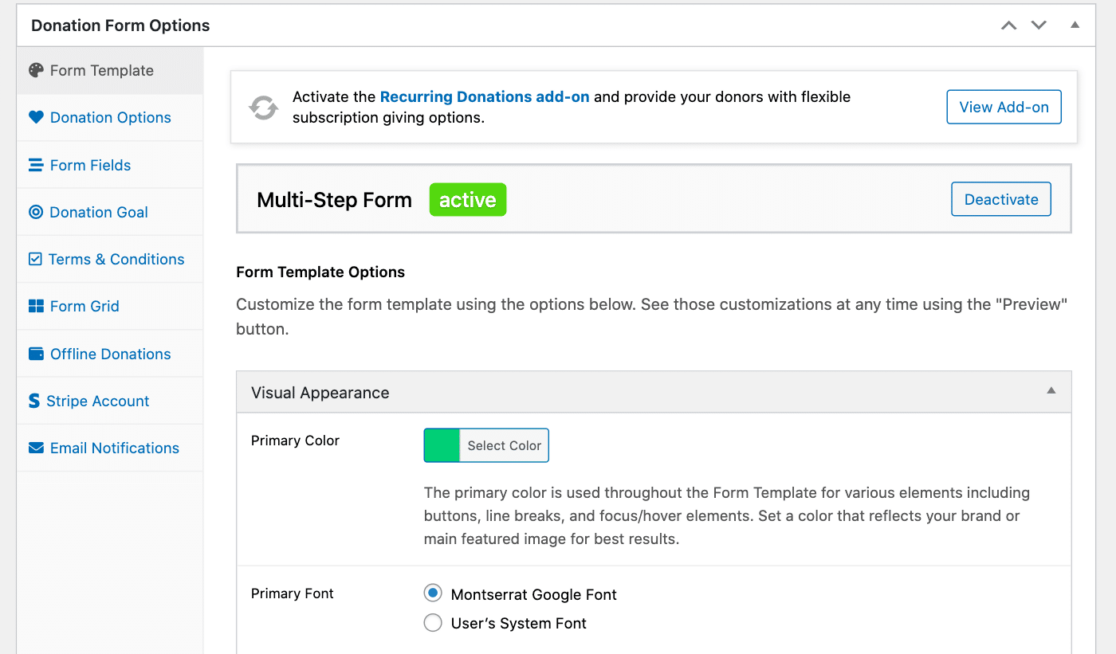 GiveWP does offer a neat feature by supporting customizable receipts and messages.
With GiveWP, you're able to create donation receipts and thank you messages to provide a personalized touch. You can setup automatic email notifications, send customized receipts, and express gratitude to your donors for their generosity.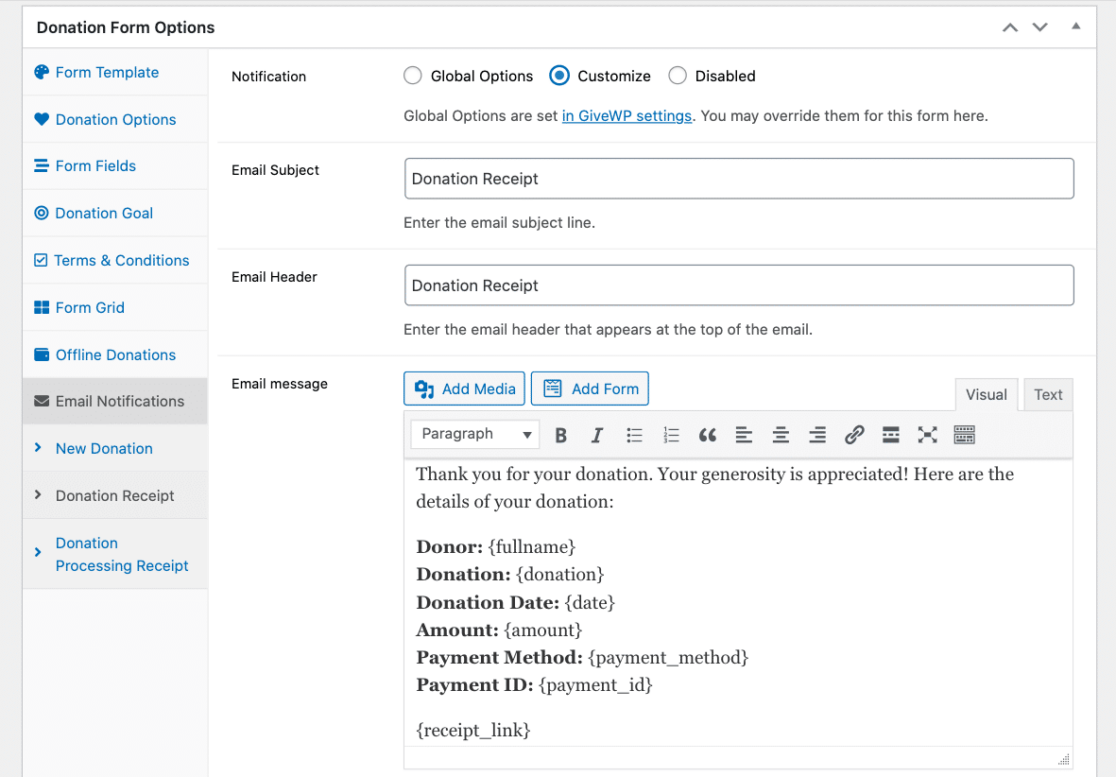 Compare: Which one suits your needs? WPForms has more options for editing, customization, and keeping forms on-brand.
Payment Gateway Integration
WPForms: Offers seamless integration with popular payment gateways including PayPal, Stripe, Square, Authorize.Net, and even supports offline payment options.
You simply drag and drop the desired payment field, enabling you to collect donations, payments, or fees directly through your forms.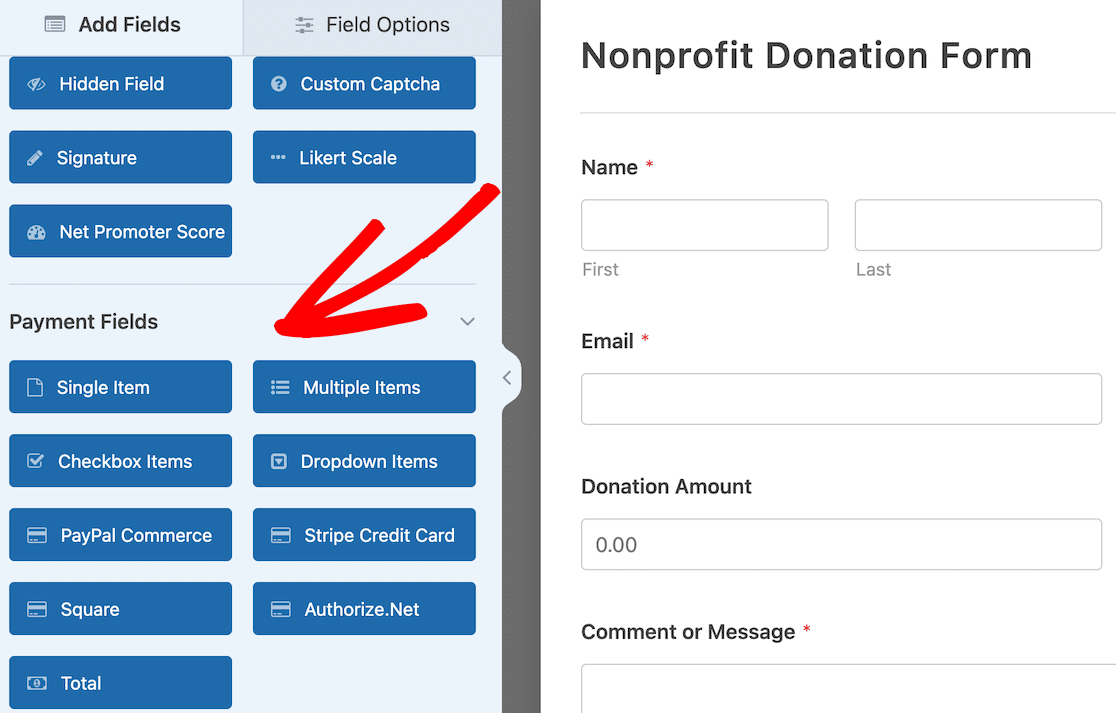 Additionally, WPForms' conditional logic feature extends to payment gateways. You can set up conditional logic rules to display specific payment options based on donor selections or form responses.
This allows you to offer different payment methods or donation amounts depending on the preferences or criteria of your donors.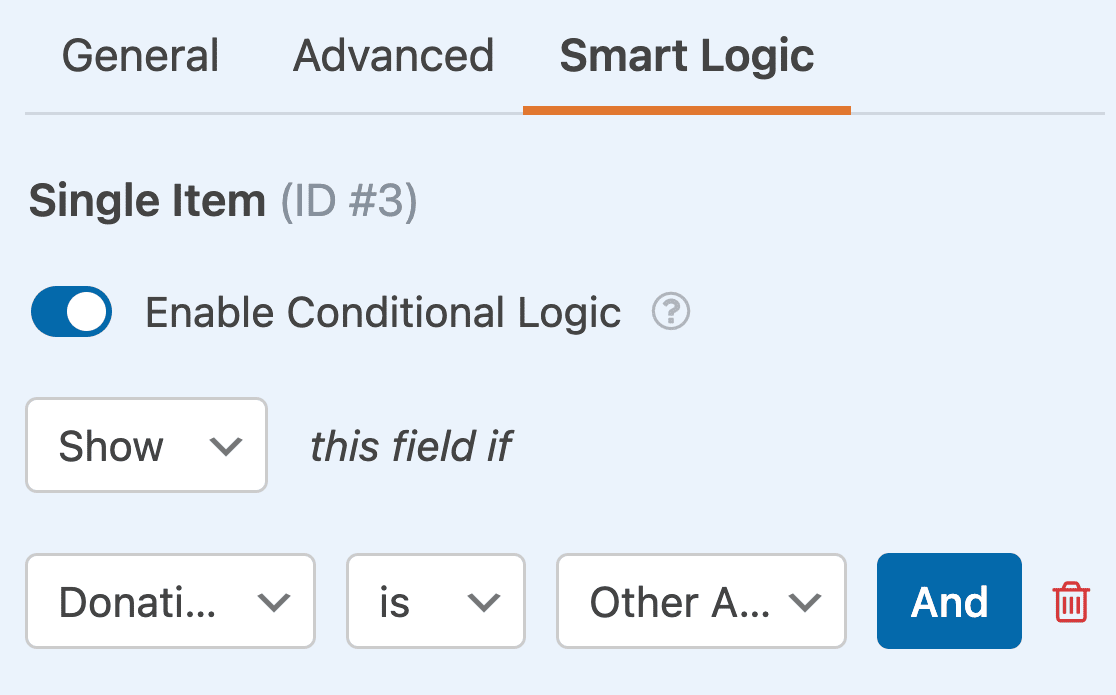 GiveWP: Integrates with popular payment gateways PayPal and Stripe, and allows test donations and offline donations, as well.
GiveWP ensures that your donors can contribute using their preferred payment methods. The plugin also supports secure transactions, protecting sensitive donor information. And, like WPForms, GiveWP offers conditional logic on its forms, allowing for a customized experience.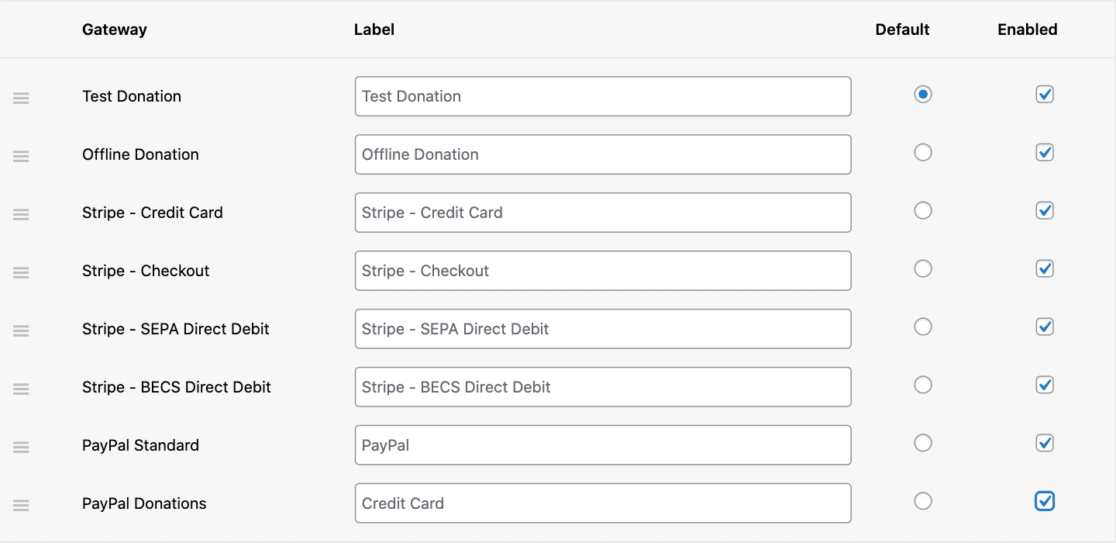 Compare: Which one offers more versatility? WPForms simply provides more. WPForms offers the same Stripe and PayPal gateways as GiveWP, plus Square and Authorize.Net.
Donation Management and Reporting
WPForms: Stores, tracks, and manages donation entries effectively.
WPForms provides basic analytics and insights to help you understand form performance. You can track form submissions, conversion rates, and other key metrics. This data allows you to identify areas for improvement and make data-driven decisions.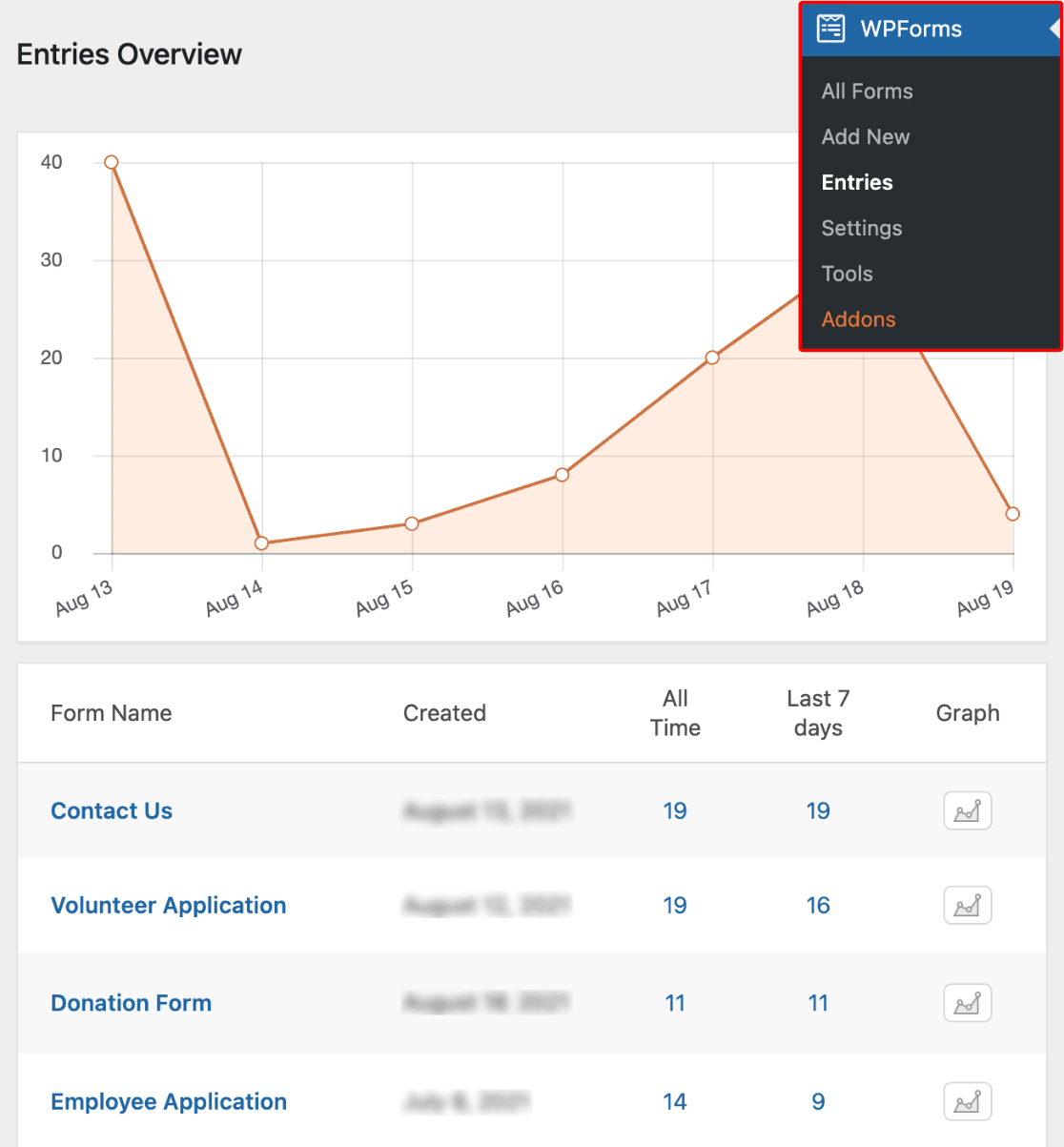 GiveWP: Provides robust donor management tools, allowing you to track and manage your donors effectively.
With GiveWP, you can store donor information securely, track donation history, and generate reports to gain insights into your fundraising efforts. All of this, and more, is available within the GiveWP dashboard. These features help you build strong donor relationships and make informed decisions.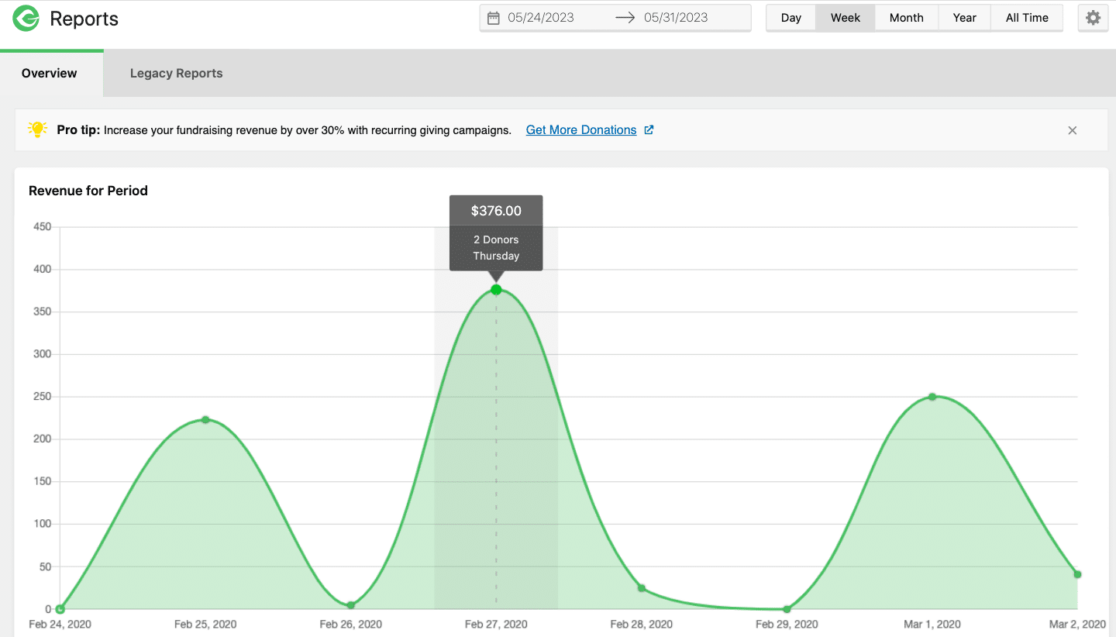 Compare: Which plugin provides better insights? When it comes to donation collection analytics for nonprofits, GiveWP wins this one.
Support and Documentation
WPForms: Offers access to resources and assistance for beginners and seasoned users alike.
WPForms provides a wealth of support and resources to assist users in using the plugin effectively. From comprehensive documentation and video tutorials to a knowledge base, support tickets, and an active community forum, WPForms ensures that users have access to the assistance they need.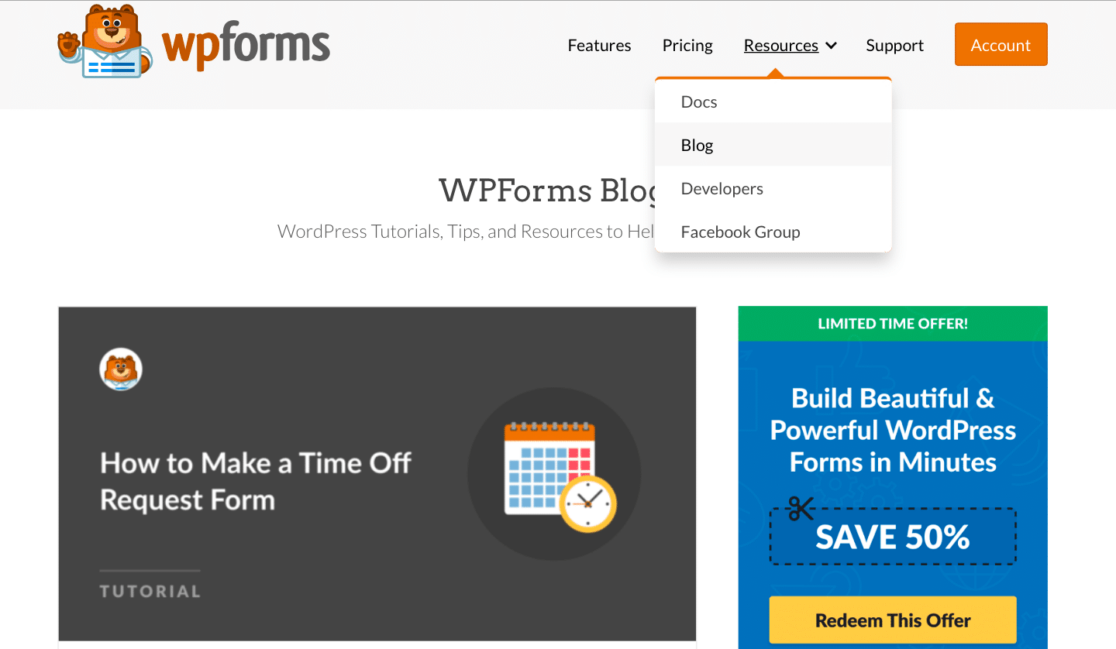 GiveWP: Provides comprehensive support and resources to help you make the most of the plugin.
With GiveWP you can access documentation, video tutorials, and a knowledgeable support team to assist you with any questions or issues you may encounter. Many pages within the GiveWP dashboard provide a link at the bottom, directing you to helpful documentation. Users are also offered assistance through technical support chats and a Facebook group, as well.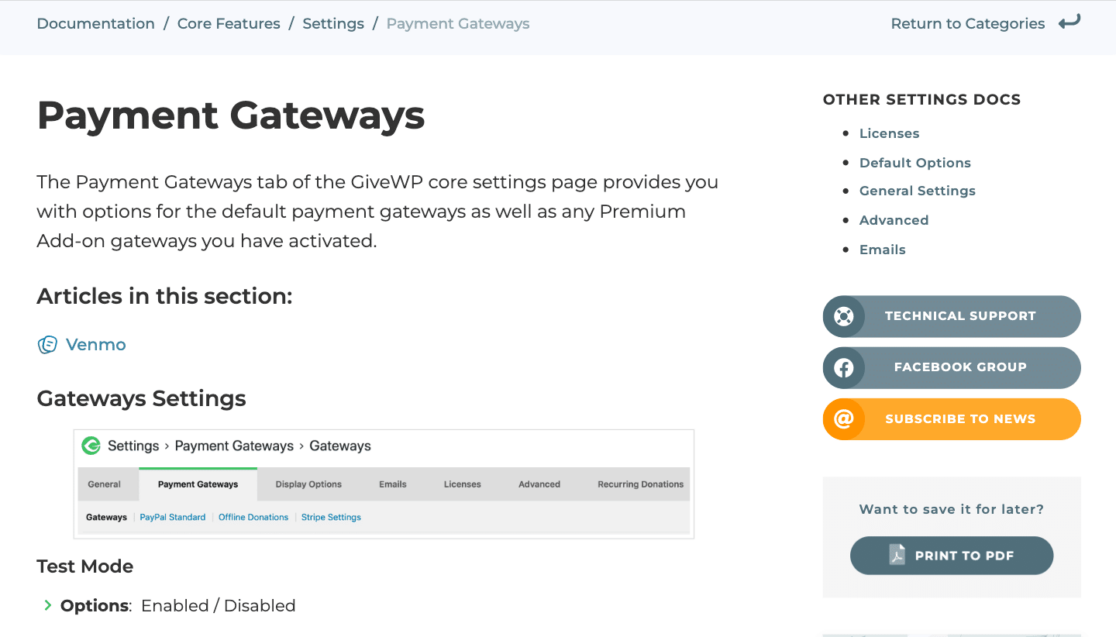 Compare: Which one provides better assistance? While both plugins offer similar support, WPForms goes above and beyond with their customer service and technical support.
Pricing and Value for Money
WPForms: Here is a breakdown of the plugin's pricing:
WPForms Lite: $0 for plugin. Free access to the form builder, multiple form fields, and access to community support forums.
Basic Plan: $49.50 per year. Features include essential form-building tools, pre-built templates, conditional logic, and entry management.
Plus Plan: $99.50 per year. Everything in Basic as well as access to marketing integrations and workflows.
Pro Plan: $199.50 per year. Enhanced features such as payment integrations, surveys and polls, user registration forms, and form abandonment as well as priority support.
Elite Plan: $299.50 per year. Includes all Pro Plan features, priority support, and additional integrations including Authorize.Net.
Thanks to its feature set, integrations, support, and ease of use, WPForms offers great value for nonprofits seeking a user-friendly and powerful form builder. With different pricing plans available, you can choose the option that best aligns with your needs and budget while enjoying the benefits and flexibility WPForms provides.
Plus, as a nonprofit, you're eligible for major discounts from WPForms! You can get WPForms Pro at $99/year, which is 75% off normal pricing, or snag WPForms Elite at $199/year, or 66% off normal pricing.
GiveWP: Here is a breakdown of the plugin's pricing:
Free Plan: $0 forever. Features include unlimited forms, Stripe & PayPal, donor management, insightful reporting.
Basic Plan: $149 per year. Features include everything in Free plan, only basic addons, all payment gateways, license for 1-site, priority support.
Plus Plan: $349 per year. Features include everything in Basic plan, all premium addons, recurring donations, 30-minute Fundraising Website Audit.
Pro Plan: $499 per year. Features include everything in Plus plan, peer-to-peer fundraising, VIP support.
Considering the features, flexibility, support, and the impact it can have on your fundraising efforts, GiveWP offers excellent value for nonprofit organizations of all sizes. It provides the necessary tools and support to streamline your donation process, engage with donors effectively, and maximize your fundraising potential.
Compare: Which offers more value for the price? WPForms gives customers more bang for their buck.
Overall, WPForms comes out on top. If you're searching for the right donation plugin for your nonprofit website, this is the one. With the easy-to-use form builder, incredible integration and customization features, customer support, and flexible price points and discounts, WPForms can provide just what you need for your nonprofit.
Create Your Nonprofit Form Now
Next, Clean Up Your Plugins
WPForms is one plugin that you definitely want to keep in your WordPress dashboard. But what about the others? You don't want to let your plugins to stack up and bog down your site.
If you're worried about having too many plugins on your site, check out this article on how to keep your plugins under control.
Ready to build your form? Get started today with the easiest WordPress form builder plugin. WPForms Pro includes lots of free templates and offers a 14-day money-back guarantee.
If this article helped you out, please follow us on Facebook and Twitter for more free WordPress tutorials and guides.