Want to collect donations with a WordPress donation plugin?
Using a website plugin to collect donations online is an incredibly effective way to raise more funds for your special cause.
So in this post, we'll show you the best WordPress donation plugins out there for nonprofits and charities (so you can easily hit your fundraising goals).
Create Your WordPress Donation Form Now
How to Pick the Best WordPress Donation Plugin
If you have a WordPress website, fundraising plugins can really boost your success and help you meet and exceed those donor goals.
When choosing a WordPress donation plugin,  you'll want to look for the following key features:
Can handle other aspects of your fundraising website's needs.
Allows for recurring donations (so you can scale up with monthly recurring donors).
Is flexible and lets you do other things besides just donations.
Ability to export entries.
Is affordable (look out for nonprofit discounts!).
Integration with email marketing services so you can connect your website to your donor lists.
These are just a few of the things to look out for when searching for the right WordPress donation plugin for you.
Now, let's dive in and take a look at what exciting tools are out there for making your nonprofit more money online.
What Is the Best Donation Plugin for WordPress?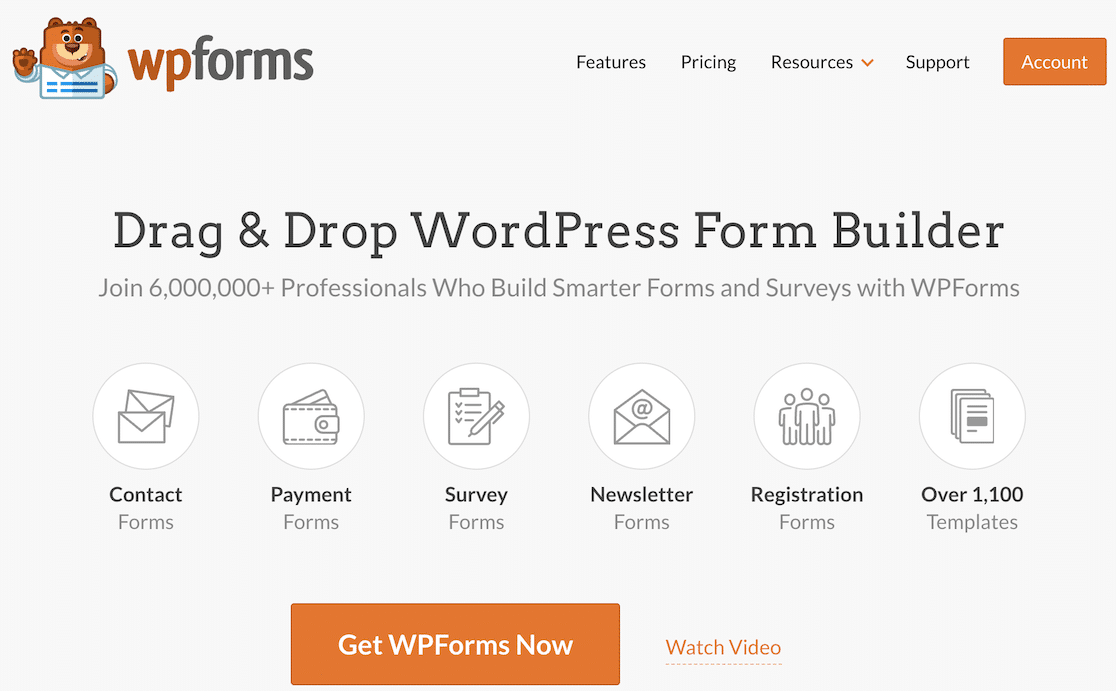 WPForms is the perfect WordPress donation plugin for small nonprofits looking to save money on pricey donation management software.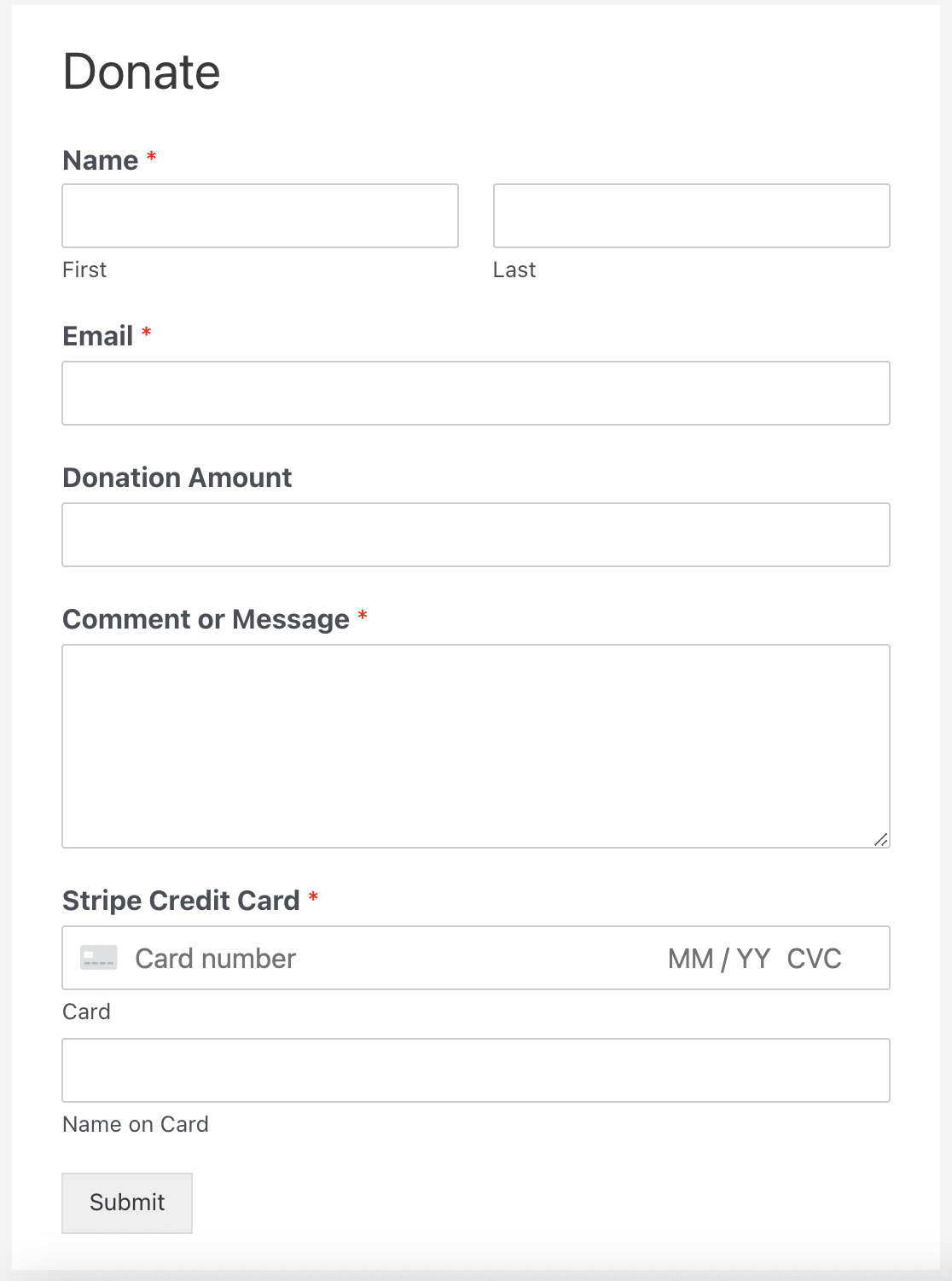 If you're a nonprofit, WPForms gives you enough flexibility to create any kind of donation form you want for your specific needs. You can design your form and add media to it to draw more attention and encourage people to contribute to your fundraiser. Plus, you can accept donations using various payment methods including Stripe and PayPal.
Overall, WPForms is one of the best ways to run online charities in WordPress.
Features:
Offers a massive WPForms Pro 75% discount for nonprofits.
Allows recurring donations via credit card with Stripe for seamless donations. This is available for all plans including the free WPForms Lite.
Also connects to Square (Pro plan), PayPal (Pro plan), or Authorize.Net (Elite plan) payment gateways.
Entry editing features let you edit and export your form details so you can stay on top of donor management.
Conditional logic lets you hide or show certain fields based on previous answers, which is great for segmenting donors into different categories based on the donation amount.
Accept payments on any form you'd like to by simply adding payment fields.
Search entries by payment details to find past transactions.
Gives you a way to include the processing fee in the donation using the Calculations addon.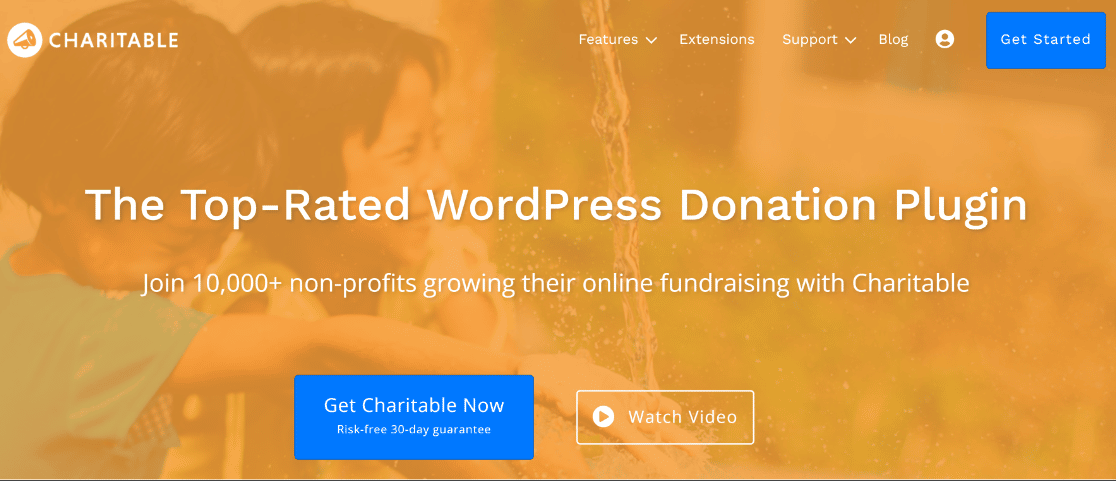 WP Charitable is a donation plugin that enables you to accept PayPal and Stripe donations on your WordPress site. With the premium version, you can also use advanced fundraising features such as recurring donations, peer-to-peer fundraising, crowdfunding campaigns, and more. The paid version also offers additional payment gateway options and anonymous donations.
Features:
Secure PayPal and Stripe donations (free).
Unlimited campaigns (free).
Recurring donations.
Peer-to-peer fundraising.
Crowdfunding.
Anonymous donations.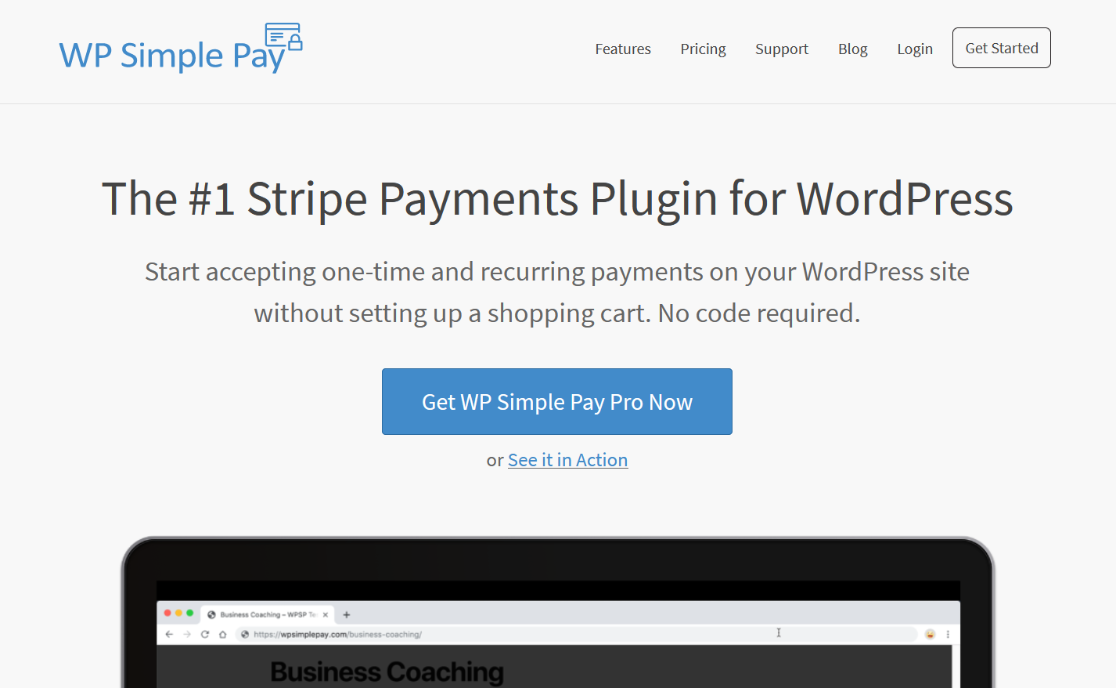 WP Simple Pay is an easy way to collect one-time or recurring donations from your WordPress site. It's super simple to set up, you don't need to touch a line of code or set up a complex shopping cart system.
Features:
Collect donations via Stripe and ACH debit payments.
Allows recurring donations and custom donation amounts.
Easy drag and drop payment form builder.
Offers multi-language and currency support.
Apple Pay and Google Pay options for mobile visitors.
Free version available with limited features.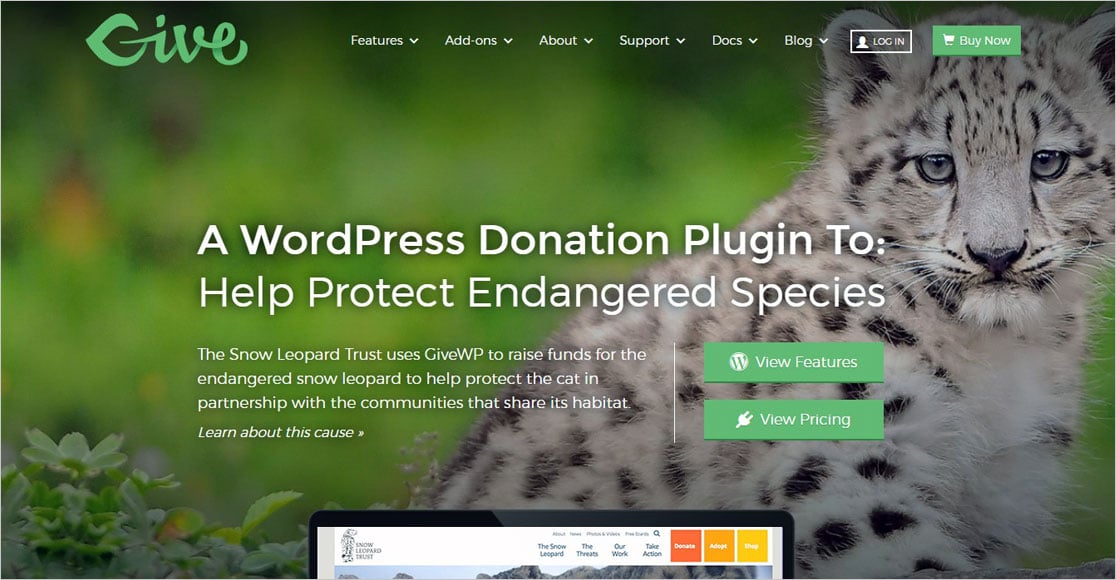 Sure, there's some huge, clunky fundraising software out there. But GiveWP keeps things super simple and lightweight. This tool includes everything you'll need to earn donations from your fundraising website.
Features:
Offers a free WordPress donation plugin with limited features.
Works great with any of the best WordPress themes for nonprofits.
Customizable forms let you choose the suggested donation amount.
Includes donor management tools.
Recurring donations.
Offers text-to-give donations for high conversions.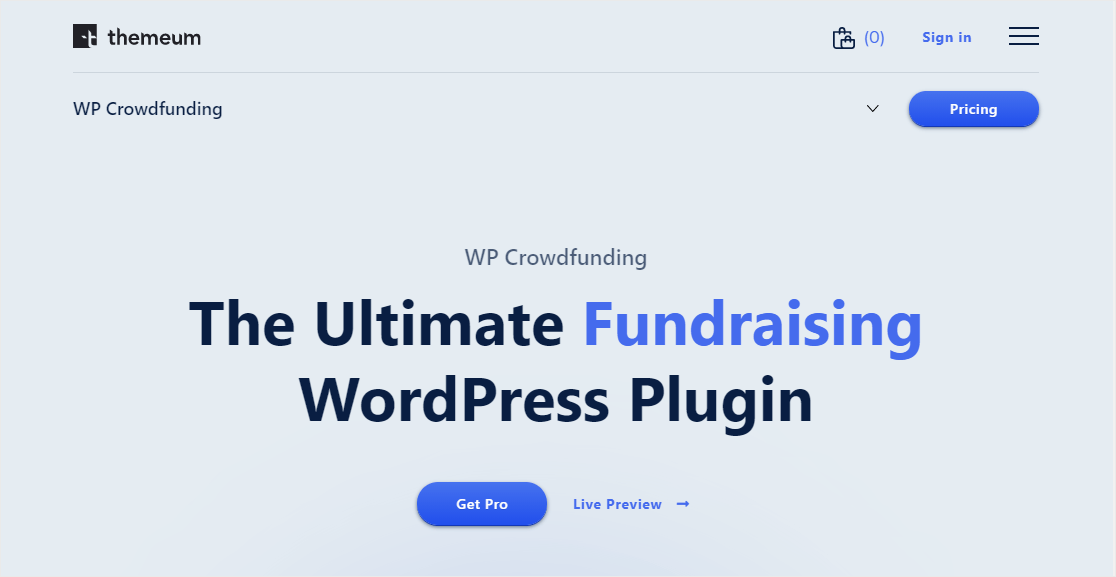 If you want to use a fundraising backer site like Kickstarter or GoFundMe, WP Crowdfunding is a great tool.
Features:
Can be used for multiple charities at a time for big accounts.
Integrates with WooCommerce, Stripe, PayPal, and Authorize.Net.
Option to charge other charities a commission fee.
Offers a limited free option.
Features helpful reporting.
Tightly integrated with WordPress (through the WooCommerce platform).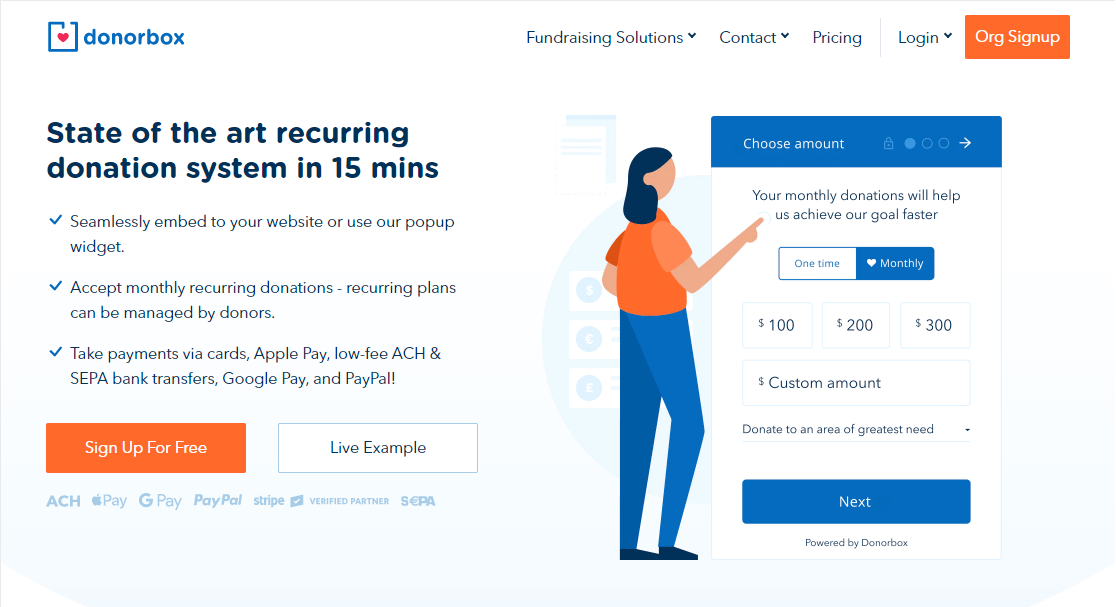 Donorbox is an online donation tool that works on many websites including WordPress. It's easy to set up and packs quite a punch when it comes to features.
Featured:
Mobile Apple Pay integration to accept money at events, a smart fundraising idea for nonprofits.
Optional company gift matching option for even more donations.
Recurring donations including weekly, monthly, and annually.
A goal meter to track and display your progress, encouraging more donations.
Donation popup forms.
No fees on donations up to $1,000 per month.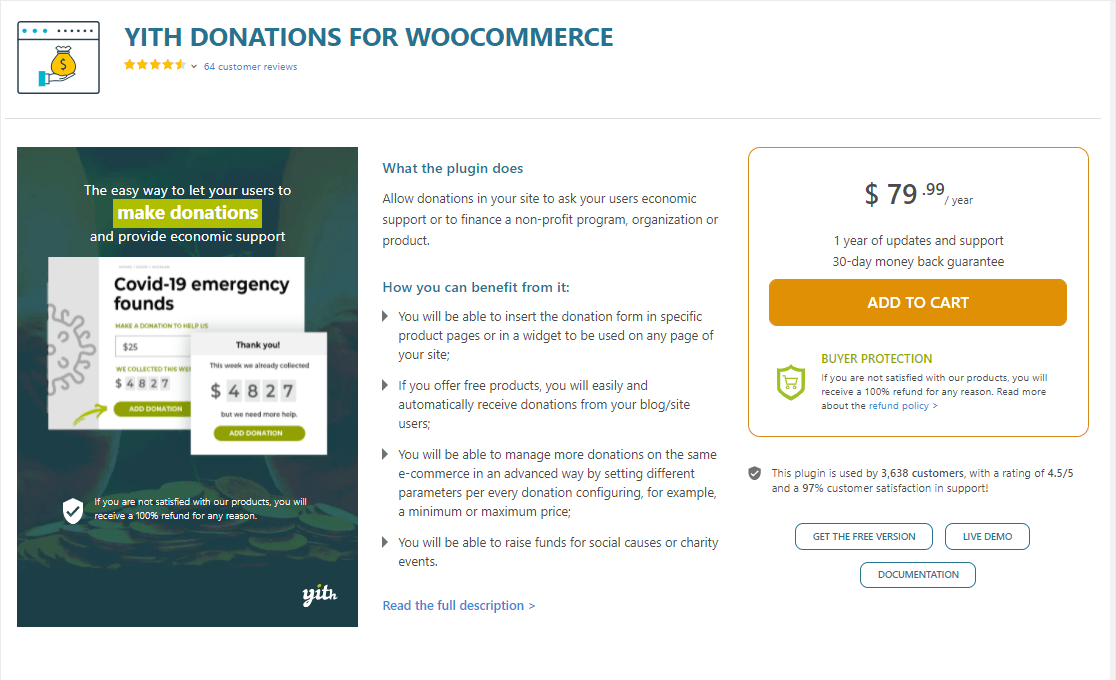 YITH Donations for WooCommerce is a very popular 3rd-party plugin for online store owners and nonprofits. You use it to simply add an option to collect donations from your online store.
Features:
Prompts someone if they'd lie to make a donation with their purchase.
Offers donation receipts.
A very well-known WooCommerce plugin for WordPress.
Option to add a donation form to the cart page.
Limited free version.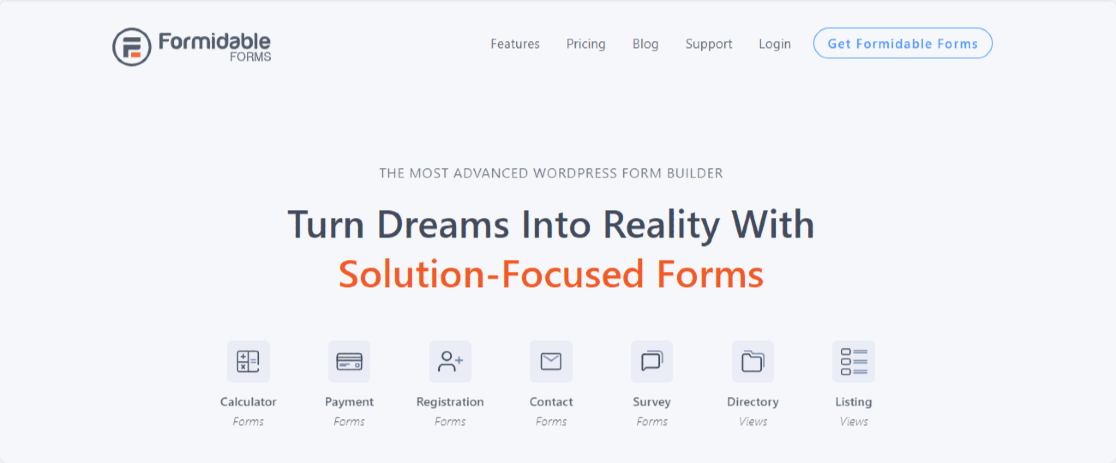 Formidable Forms is an advanced WordPress form-building tool that will let you add donations to your website (if you are very technical). Unlike WPForms, Formidable isn't quite as beginner-friendly but is still powerful if you can master it.
Features:
A straightforward WordPress plugin.
Export form data outside of WordPress for helpful reporting.
Import donation entries from other places.
Offers calculations.
Many pre-built form templates.
Ability to view donation stats inside charts on the WordPress dashboard.
Stripe payments are available to all users.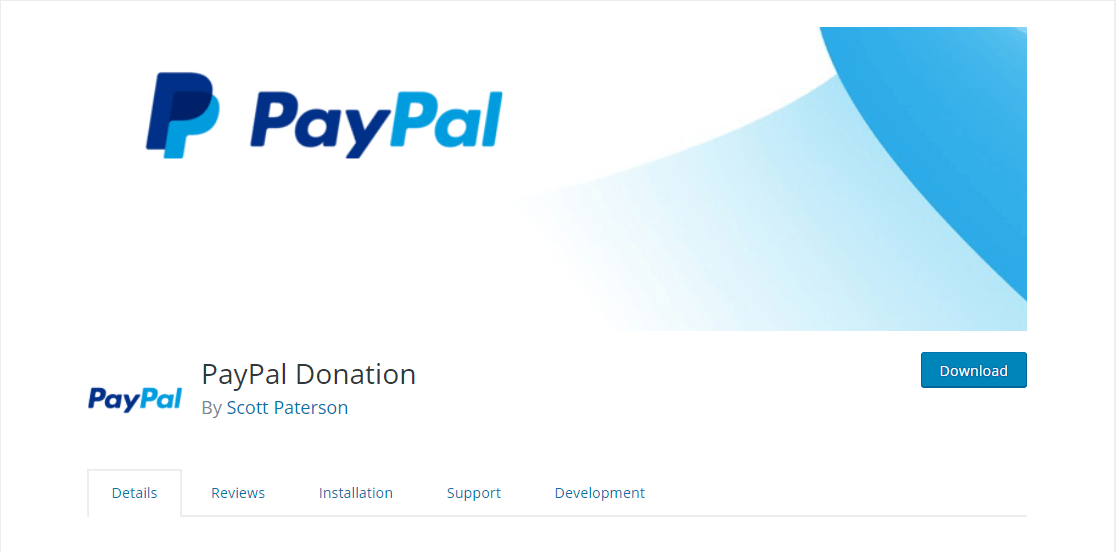 If you want to keep it simple and no-fuss (and only need PayPal) look no further than the free Easy PayPal Donation WordPress plugin. Keep in mind, not accepting credit cards might stop a lot of donors from coming in.
Features:
A straightforward button people can click on to donate on your WordPress site.
People can send money from their PayPal account into yours.
Choose from  7 different button styles (or you can upload a custom button if you'd like).
Very simple, not a ton of features.
Only accepts one-time donations in the free version.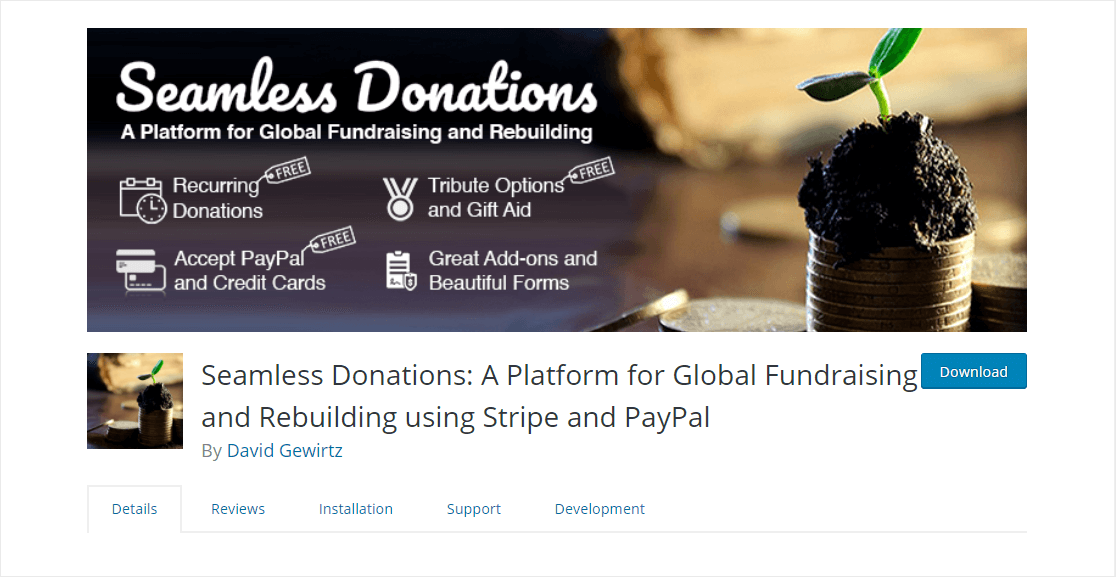 And last but not least on our list of the very best WordPress donation plugins is a pretty simple tool. Seamless Donations offer both a free and paid plugin. The free version has some decent features that you may be able to get away with using if you don't need anything fancy.
Features:
Slightly easy to install.
In honor of or in memory of buttons.
Offers a free version.
Recurring donations so you can get repeat donors.
Lets you take credit cards or PayPal for your donations.
Paid plan comes with powerful addons.
How Do I Accept Donations on WordPress?
You may be worried that it's too difficult to collect donations online.
You're a busy nonprofit, after all. But there's wonderful news.
It's super easy to accept donations via WordPress websites. So easy that even beginners can do it (all by themselves).
The easiest way to accept donations on WordPress is by using the WPForms Pro plugin. Simply install the plugin and create a donation form using a pre-built donation form template.
You'll unlock access to tons of helpful features including Conditional Logic, where you can hide or show boxes based on answers: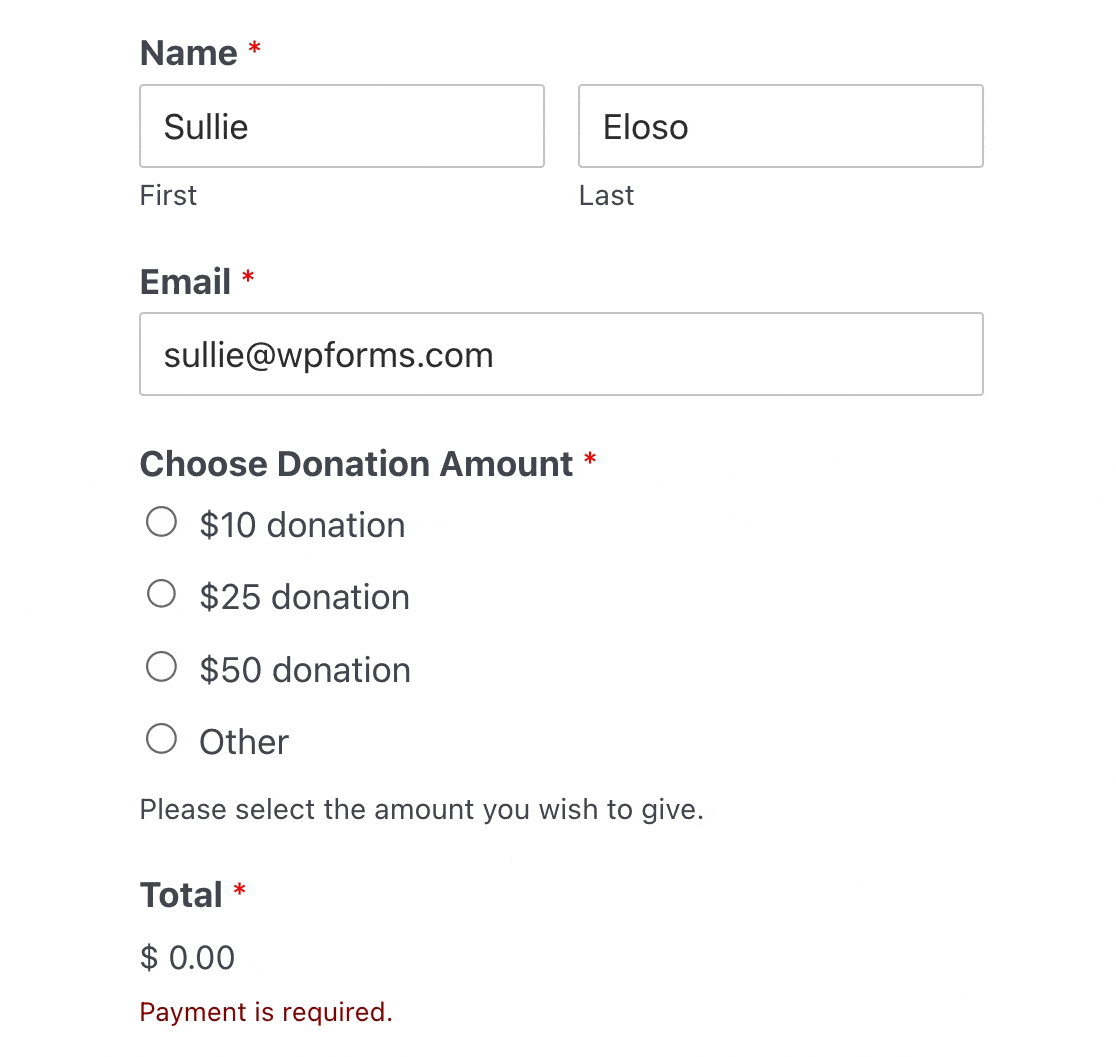 If you're not familiar with the best form builder plugin, here's a tutorial on creating a nonprofit donation form in WordPress.
There are countless ways that nonprofits can use WPForms to grow their website and boost their donations, like:
Use the Access Control feature to give volunteers limited access to your site, so they can sign in (from anywhere!) and help out.
Accepting recurring donations with Stripe through online donation forms.
Sell event tickets on your website and accept printed or digital copies for entry.
Poll donors about what they'd like to see more of with the Survey and Polls addon.
…and so much more.
Create Your WordPress Donation Form Now
Next, Find the Best WordPress Hosting for Your Nonprofit
And there you have it. We hope this list of the greatest WordPress donation plugins helped you find the right online tool for your fundraising campaigns.
And don't forget, your donors are way less likely to give if your site isn't running quickly and efficiently. Make sure to check out the best WordPress hosting services to see if you're using the right one for your nonprofit or charity.
Also, check out our comparison of GiveWP vs WPForms to see how the two compare.
So what are you waiting for? Get started with the best WordPress donation form builder today. Take advantage of the significant discount offered of 75% off WPForms Pro for any qualified nonprofit.
And if you liked this post, be sure to follow us on Twitter and Facebook for more from the blog.