Want to use user-generated content to get fresh, relevant content for your blog while you sleep?
We all know creating content can be time-consuming, but your users and fans can help do it for you and save you a lot of work.
So in this post, we've listed some great examples of user-generated content to help inspire you to set up your own way of collecting it for your brand.
What Is User-Generated Content?
User-generated content, or UGC, is content created for your brand rather than by it. You can use UGC for your own website, emails, or other marketing materials. Examples of user-generated content include guest blogs, photo submissions, video, and social media posts.
Why Is User-Generated Content Important?
User-generated content is important because it's such a smart way to get fresh content for your website.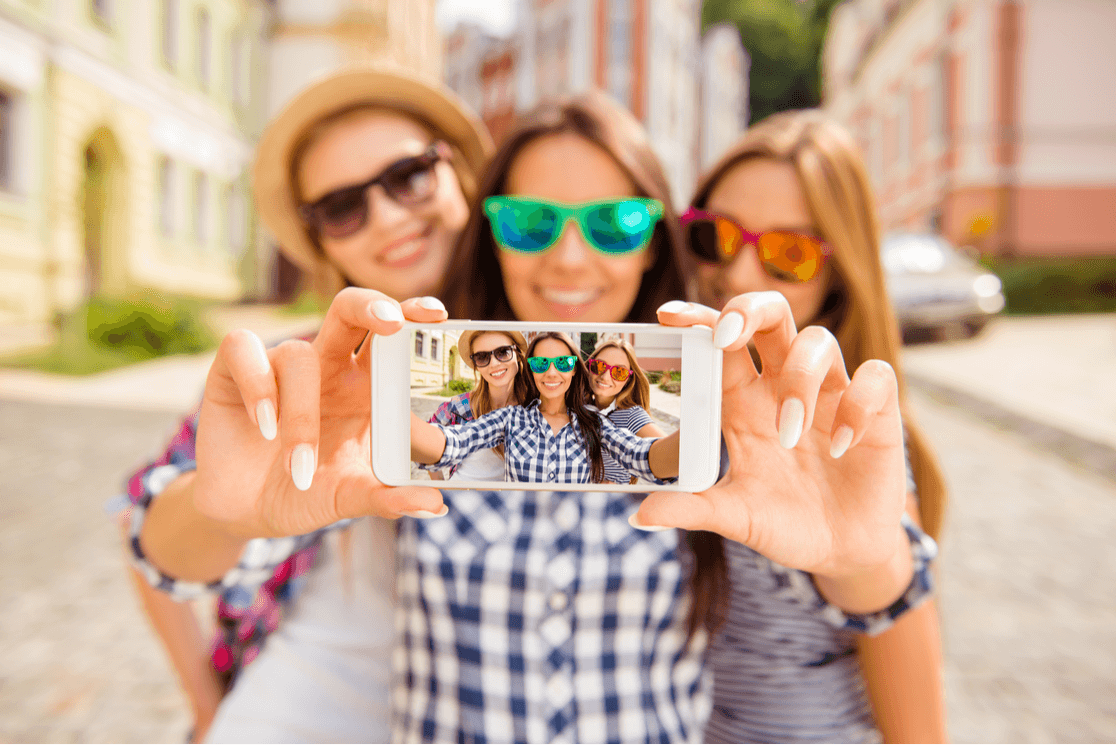 Small business owners are very busy and sometimes have tight budgets. So, instead of doing all this work yourself, you can outsource some of your marketing creation using user-generated content.
So let's take a look at specific examples of user-generated content to inspire you to create your own content marketing strategy.
User-Generated Content Examples
So how do you generate user-generated content? Let's check out some great user-generated content (UGC) ideas from around the web.
1. Accept Guest Posts
Hands down, accepting guest post submissions is the easiest way to consistently get fresh content for your blog. This can be especially helpful for SEO, which will help your website rank higher in search engine results if done correctly.
The easiest way to accept guest post submissions on your site is by using the WPForms Post Submissions addon.
With this addon, you can let users submit guest articles directly to your WordPress website using a frontend submission form. You'll never have to provide login credentials so the backend of your website is safe but you can easily publish guest content.
With WPForms, you can also add custom fields to your frontend guest post form. It's super easy to collect all of the information you need from guest bloggers and display it on your site.
Just check out this example of a website that accepts guest blog posts for user-generated content.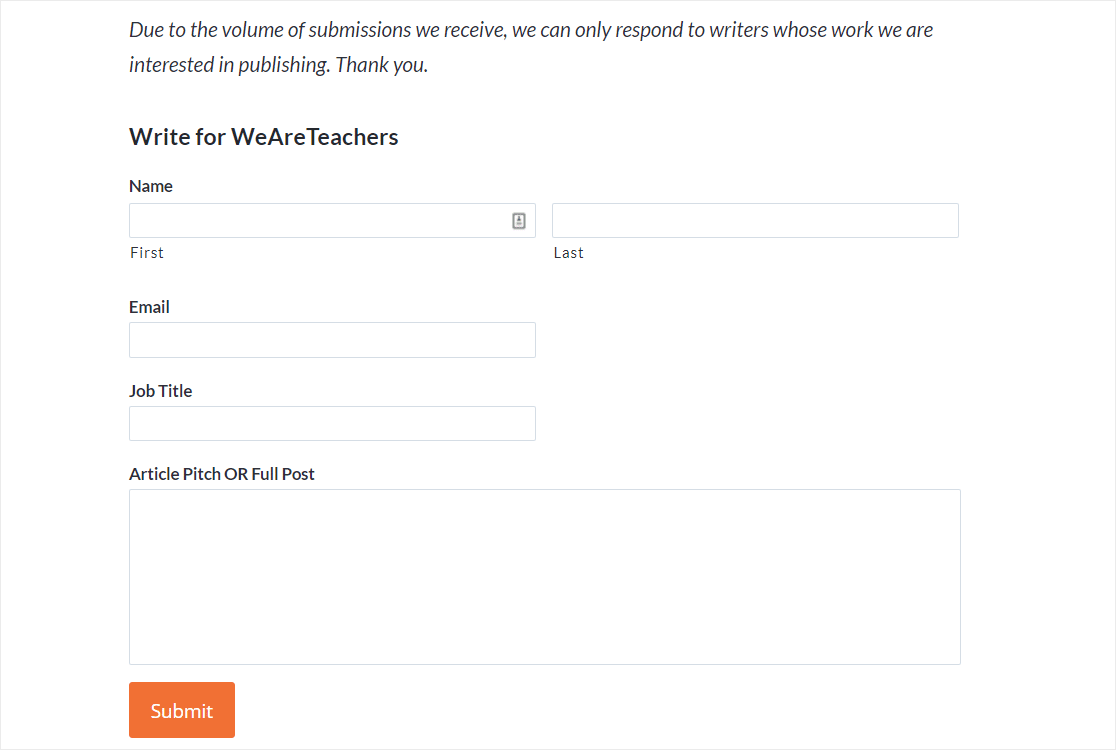 For more details on allowing guest blogging on your website, check out how to attract more guest post submissions on your site.
And, you can even make money this way by requiring users to pay to submit a blog post.
2. Add Instagram Galleries
Want to bring in relevant content from Instagram that other people are posting and have it automatically show up on your website?
Adding Instagram galleries to your website with a tool like Smash Balloon keeps things fresh without you having to lift a finger.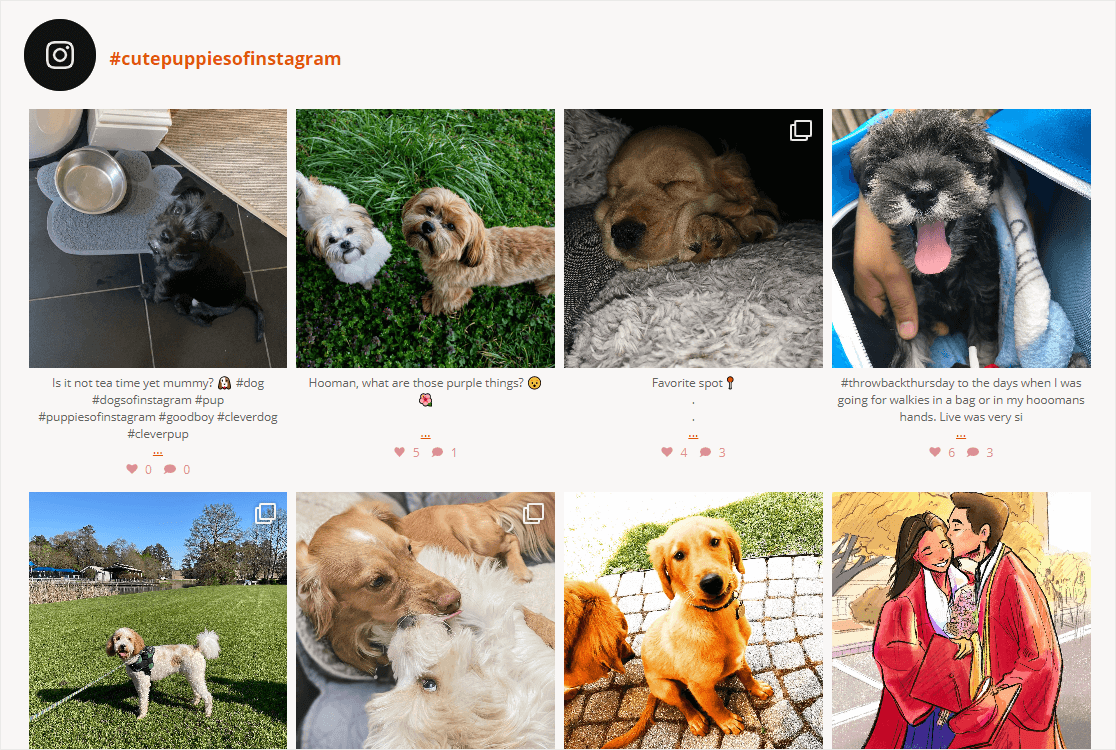 Content creators and anyone using Instagram are a great source to tap into for user-generated content examples. Below are a few more benefits of adding Instagram galleries to your site:
Provide shoppers an authentic glimpse of your product.
Encourage more users to snap their selfies on their Instagram account to share content and get them featured on your site.
Help your leads picture themselves enjoying your product.
Let content creators enjoy seeing themselves on your website.
Run promotional events that engage your website audience and connect them to your social media.
Grow your social media following.
Showcasing Instagram galleries on your site is easy with Smash Balloon.
The Smash Balloon social media plugin for WordPress lets you show posts from any hashtag with an Instagram hashtag feed. Great for pulling in user-generated content associated with your brand, running promotional branded hashtag campaigns, engaging audiences at events, and so much more.
Want more ways to use social media with your blog? Check out the best SEO plugins for WordPress.
3. Host a Giveaway
A great way to boost your online success while also gathering user-generated content is to host a giveaway on your WordPress site.
An easy way to do this is with the submit image option with RafflePress, the best WordPress giveaway plugin available today.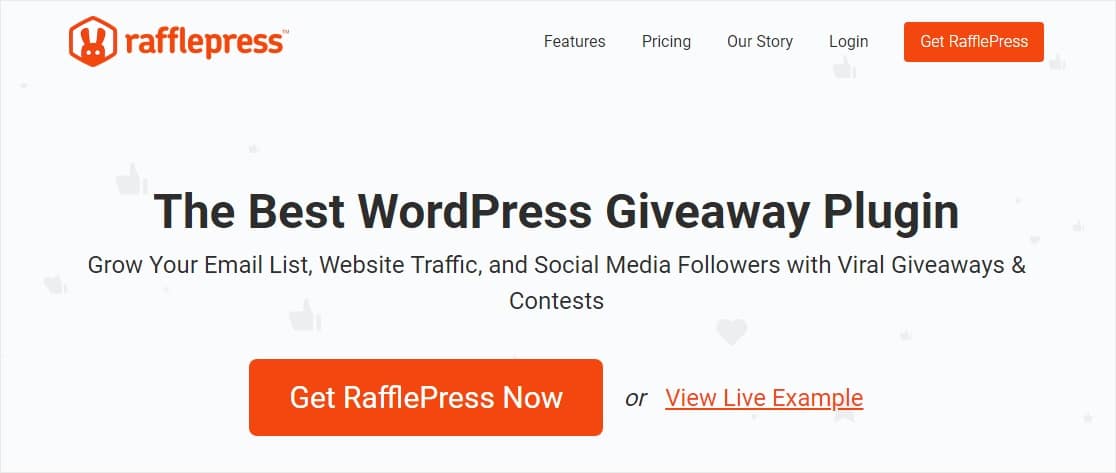 This is an excellent user-generated content example: If you run a contest with a great prize that people have a chance to win, you'll watch the images pour in as people enter.
Giveaways are also a great opportunity to ask people to submit pictures of them holding or using your product, which you can use with our next idea on this list.
4. Add Customer Photos to Product Pages
Did you know that shoppers are 137% more likely to buy a product if they see photos of it being used by customers?
This is super important to know for content marketing. With a social media contest like we listed in the last idea, you can get tons of pics from customers using your product sent to you through social media.
And then, you can display them on your product pages and in reviews to build trust using social proof in reviews (more on those next).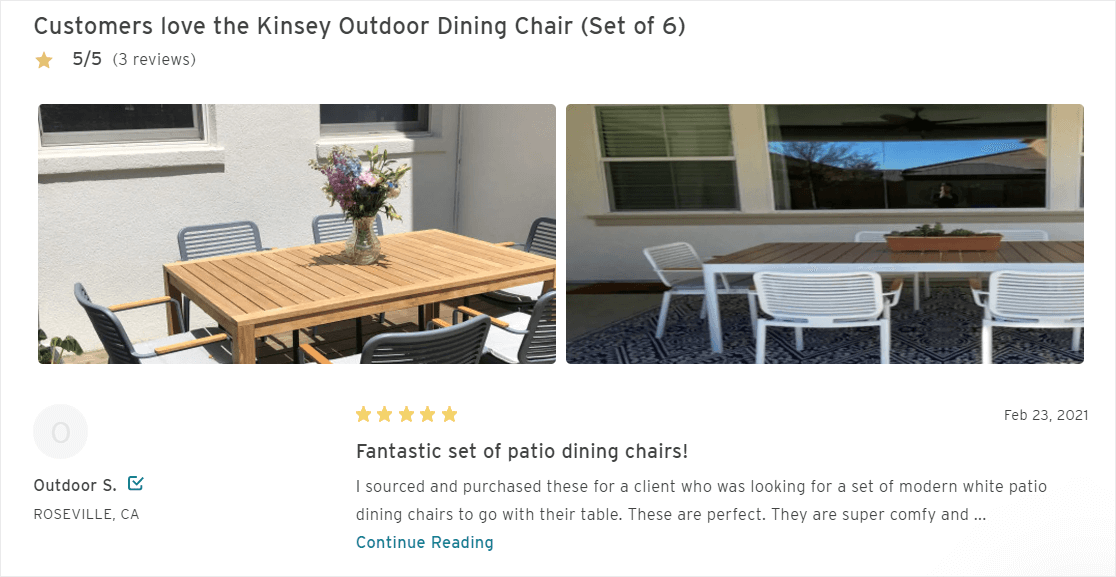 Potential customers love seeing how past buyers enjoy and use your product.
5. Add Customer Reviews
Yes, customer reviews are absolutely user-generated content. And it's an awesome thing to use!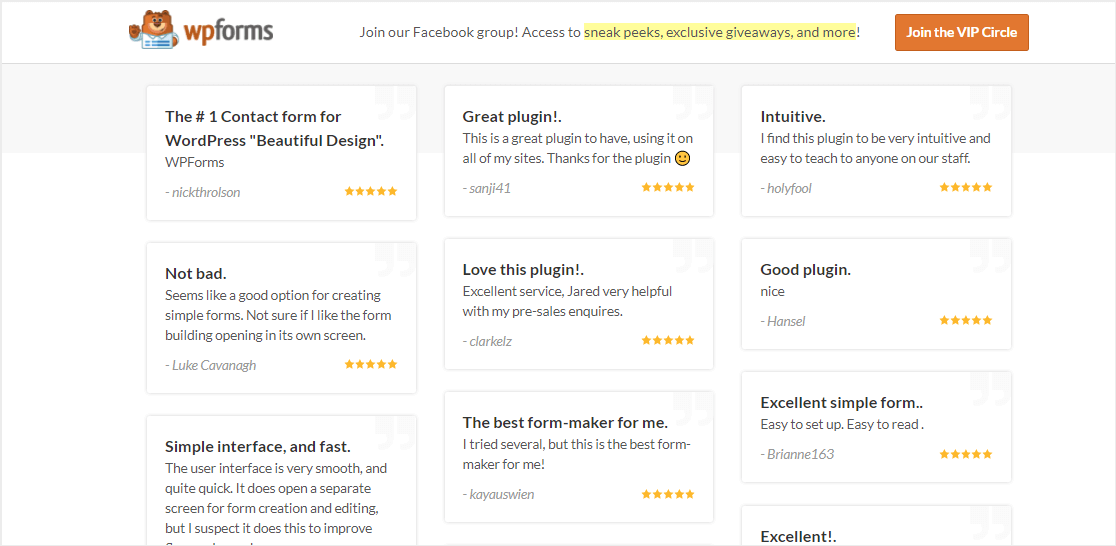 You may have noticed that nearly every eCommerce website out there shows customer reviews on their site. If you have an eCommerce website, you might want to display customer reviews near your products or services on your site to boost credibility.
You wouldn't want your customers to possibly think that you're not trustworthy or your products aren't good and hesitate to make a purchase.
You can easily create a WordPress form that allows users to leave reviews on your site and help encourage them to buy or take action.
6. Publish Testimonials
Asking people to share their experiences then publishing those customer testimonials is a great strategy to add user-generated content to your website.
By adding testimonials, you can foster trust and encourage your leads to become your paying customers. And this also helps get people to share your content when they see their testimonial on your site.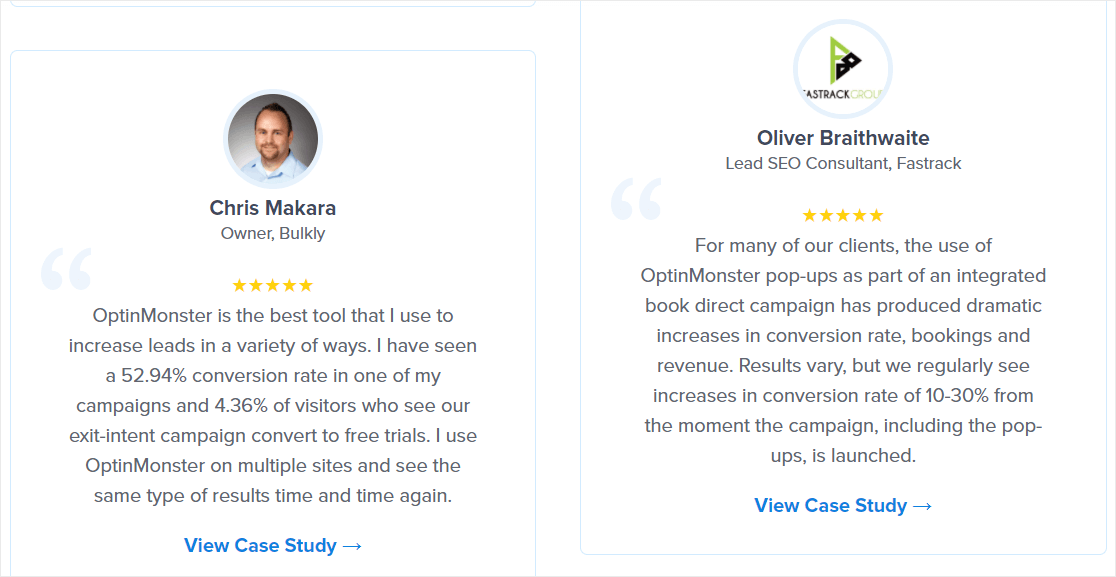 OptinMonster's website is a great example of publishing testimonials to foster trust. They even have a dedicated testimonials page on their site.
7. Use Social Proof Notifications
FOMO (Fear Of Missing Out) popups are another great strategy to create social proof that's backed by user-generated content.
Since testimonials can be sometimes be faked, showing real live activity on your website that's verified by a 3rd-party like TrustPulse gives you tons of credibility.

Adding these user-generated popups to your website is incredibly easy to do, and there's no code needed. You can read our full TrustPulse review to see how it works.
8. Publish Success Stories
Another great example of putting user-generated content on your website is using success stories. For instance, Fiverr regularly conducts interviews with their successful users and publish them on their blog.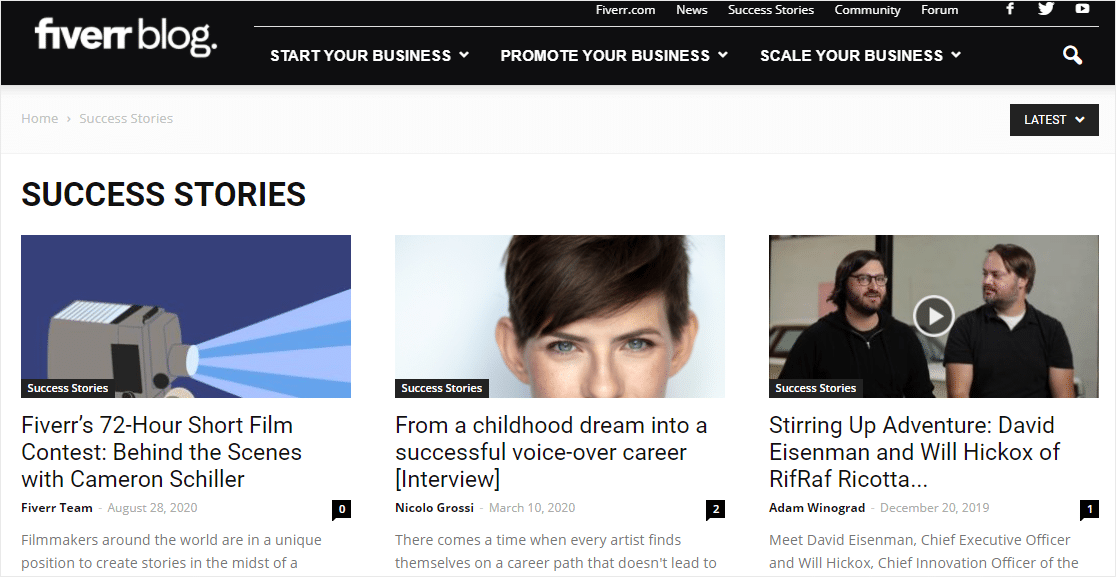 Showcasing your loyal users not only helps you create fresh content for your blog, but it will also set a successful example for your existing and potential customers to follow.
How can you get success stories from users?
Identify your loyal customers and ask them how your product makes their lives easier.
Conduct an email interview with them and publish it on your blog.
Do the interview over Zoom and transcribe it into a blog post.
This is a win-win idea for user-generated content.
9. Connect Shoppers with Past Buyers
Shoppers that ask questions are 30% more likely to buy.
So, a smart idea for user-generated content is to encourage your past buyers to respond to the questions asked by your potential customers.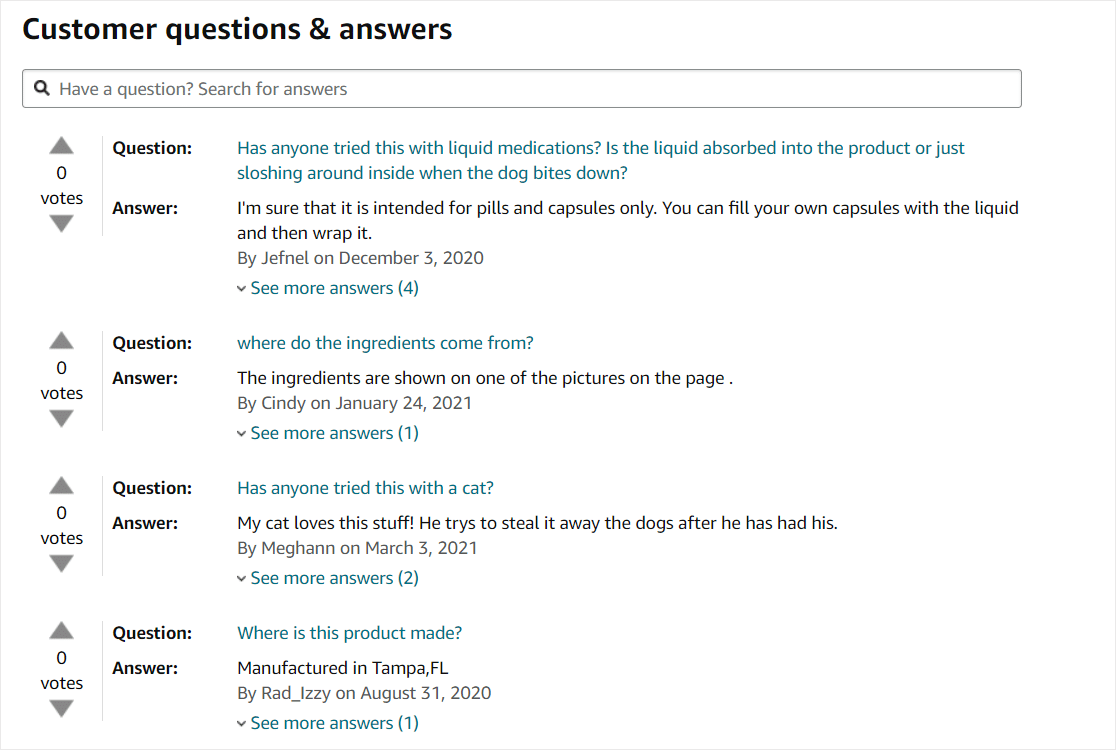 Not only will this help you curate user-generated content on your site, but it will help convince your people to keep interacting with your brand so they don't forget about you.
This can be especially helpful with Membership sites, too.
10. Follow Your Own Branded Hashtag
You can easily find user-generated hashtags to reshare on your Instagram or your website by following specific hashtags on social media channels. (This is another idea that Smash Balloon helps with.)
Just check out this example of UGC in use by a company promoting their work culture by having employees post pics of swag.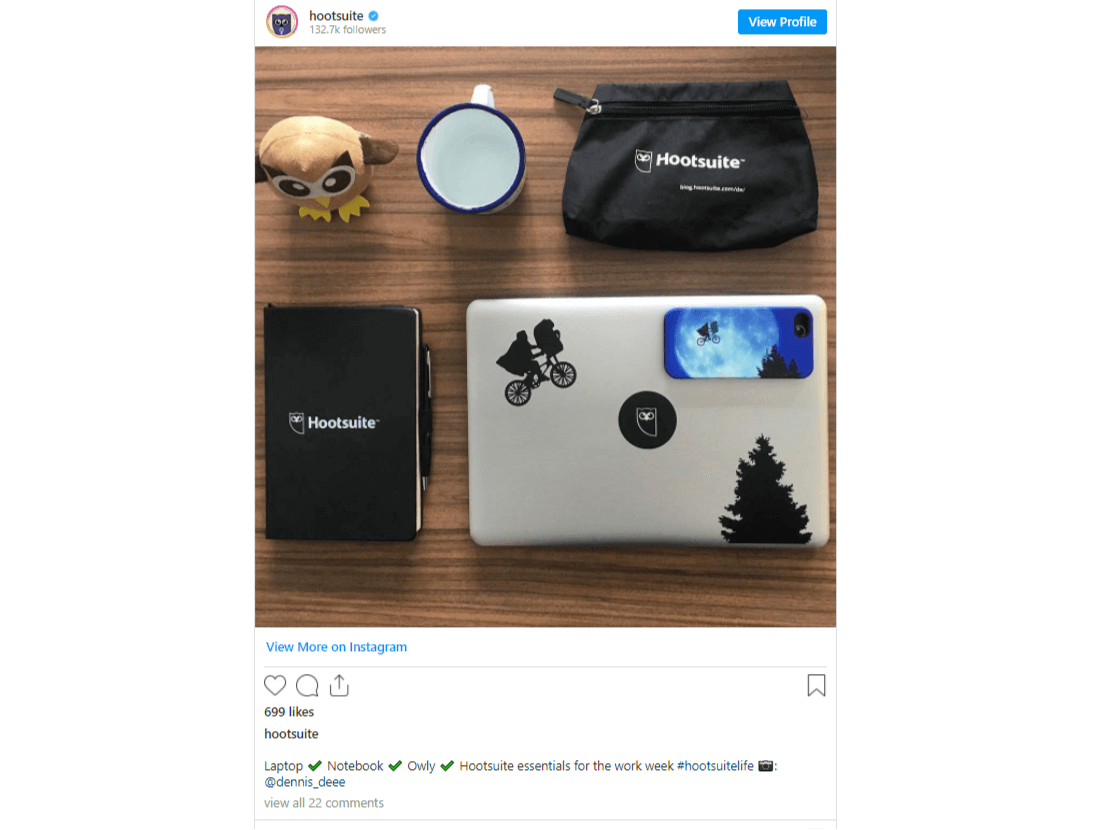 Next, Get More Leads From Your WordPress Site
So there it is. We hope this article gives you some helpful examples of user-generated content so you can start using some and saving yourself a ton of time with your website and small business.
So if you've got your user-generated content ready to go (or even if you don't), make sure to check out this guide to getting more leads from your WordPress site.
Create Your WordPress Form Now
We've also got a post on the best VoIP for small businesses so you can get everyone on your team their own business phone.
What are you waiting for? You can use WPForms and the frontend submissions feature to start accepting guest blog posts today. Get started with WPForms Pro now.
And if you like this article, then please follow us on Facebook and Twitter for more free WordPress tutorials.