Do you want to automatically add your customers from your WordPress forms to your favorite accounting software, QuickBooks? With WPForms, you can easily integrate your online forms with QuickBook, so you don't have to add your customers manually, which can be a great time saver.
In this article, we'll explain how to integrate QuickBooks Online to your WordPress forms.
Adding Your Customers to QuickBooks
QuickBooks is accounting software for small business that comes with tons of features like online bank syncing, custom invoicing, and more.
Adding your customer details to QuickBooks allows you to easily create and send a custom invoice to your customers.
It helps you create a profit or loss statement and statement of cash flows. As it can do many simple bookkeeping tasks automatically, it saves your time on bookkeeping and paperwork.
Integrate WordPress With QuickBooks Online
To add your customers to QuickBooks, the first thing you need to do is to install and activate the WPForms plugin. Here's a step-by-step guide on how to install a WordPress plugin.
After the installation, you'll need to create a simple WordPress form. You can see our tutorial on creating a simple contact form in WPForms. Let's rename the form as QuickBooks for the sake of this example.

In order to import contacts into QuickBooks from your form, you'll need to install and activate Zapier addon on your site.
The Zapier addon lets you connect your WordPress forms to over 2,000+ web apps, including the QuickBooks app.
For more help with this step, you can check out our tutorial on how to install and use the Zapier addon.
Now let's take a look at how to connect WordPress forms to QuickBooks .
Log into your Zapier account and click the Make a Zap button in the top navigation.
Then, follow Zapier's step by step guide to create a Zap. To see screenshots of every step, you can refer to our tutorial on using Zapier with WPForms.
Make sure to choose the quickbooks form you just created, when you're asked to setup Edit Options. You must have at least one test entry on your form before fetching existing entries.
You should then see a successful confirmation message.
Connect WordPress Forms to QuickBooks
Now that you've connected Zapier to the WPForms plugin, it's time to connect WPForms to QuickBooks.
The first step in syncing to QuickBooks Online is to choose QuickBooks as the action app. Enter QuickBooks in your search bar, and then, click on it when it shows up.

Then, you'll be asked to select QuickBooks action. As we are looking to create a new customer in QuickBooks from WordPress, let's choose Create Customer and click Continue.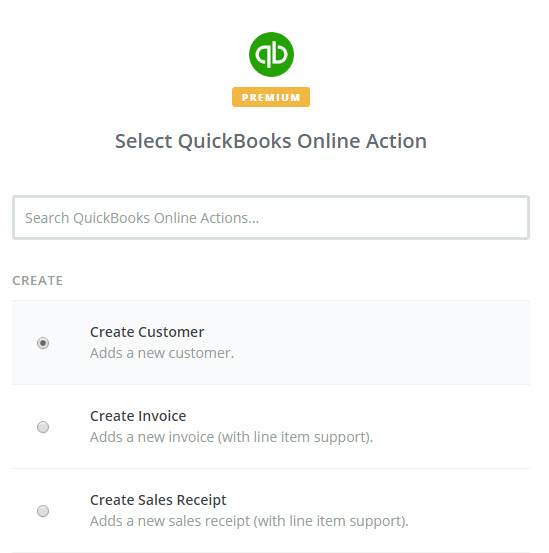 Now you need to connect your QuickBooks account to Zapier. To do this, you'll need to authorize Zapier to access your QuickBooks data. After authorizing it, click Continue.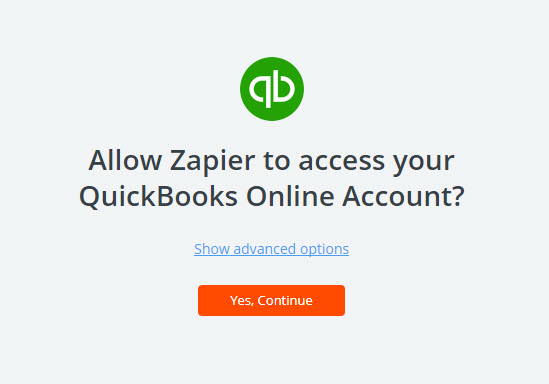 Now you'll be asked to set up QuickBooks online customer. In this step, you'll need to connect each form field to the appropriate QuickBooks field. Only the Full Name field is marked as required. If you want to send other fields data also to QuickBooks, you can connect the fields with your QuickBooks account here. Then click Continue.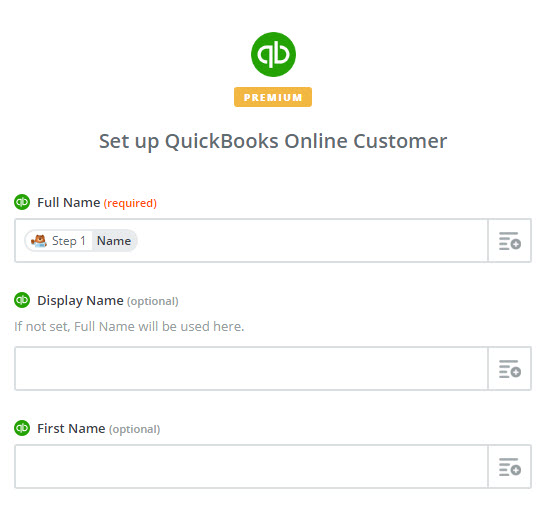 If you want to test what data is being updated in QuickBooks, click on Test. You'll now see the data just like the screenshot below.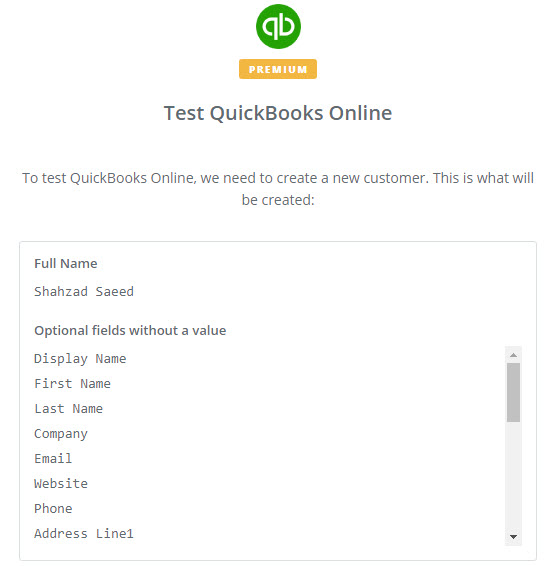 Click Create & Continue.
You've just tested QuickBooks app on Zapier successfully.
You may log in to your QuickBooks account to verify the updated data.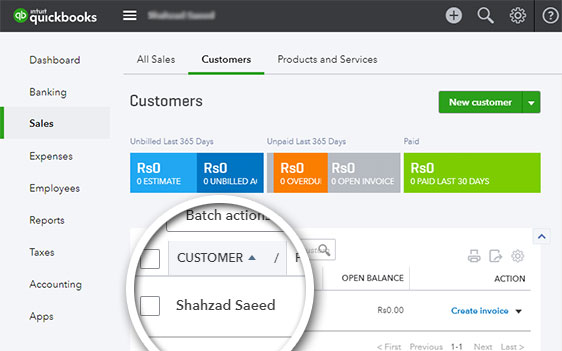 In the final step, make sure to turn on your Zap. You can also give your Zap an appropriate name. By turning on Zap, you can automatically send customers to QuickBooks whenever your visitors submit the form on your site.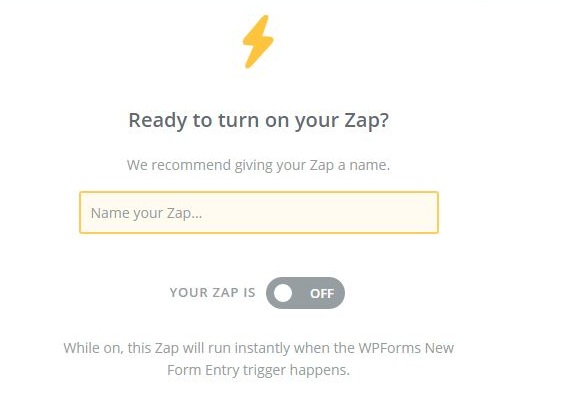 Final Thoughts
There it is. You now know how to integrate your WordPress forms with QuickBooks Online. Now anytime someone completes your form, they will be added as a new customer in your QuickBooks Online database.
Want to get more value from your client forms? Check out these web form hacks to unlock hidden customer data using a WPForms hidden field.
What are you waiting for? Get started with the most powerful WordPress forms plugin today.
If you like this article, then please follow us on Facebook and Twitter for more free WordPress tutorials.