Looking for a creative yet simple way to embed an Instagram feed on your WordPress website?
Showcasing Instagram feed attracts more visitors and increases engagement on your site. Even better, it could also help you get more Instagram followers.
So, in this article, we'll show you the easiest way to embed an Instagram feed on your WordPress site.
Create Your WordPress Form Now
How Do I Embed My Instagram Feed On My Website?
You can easily embed Instagram feeds on your website using the Instagram Feed Pro plugin from Smash Balloon.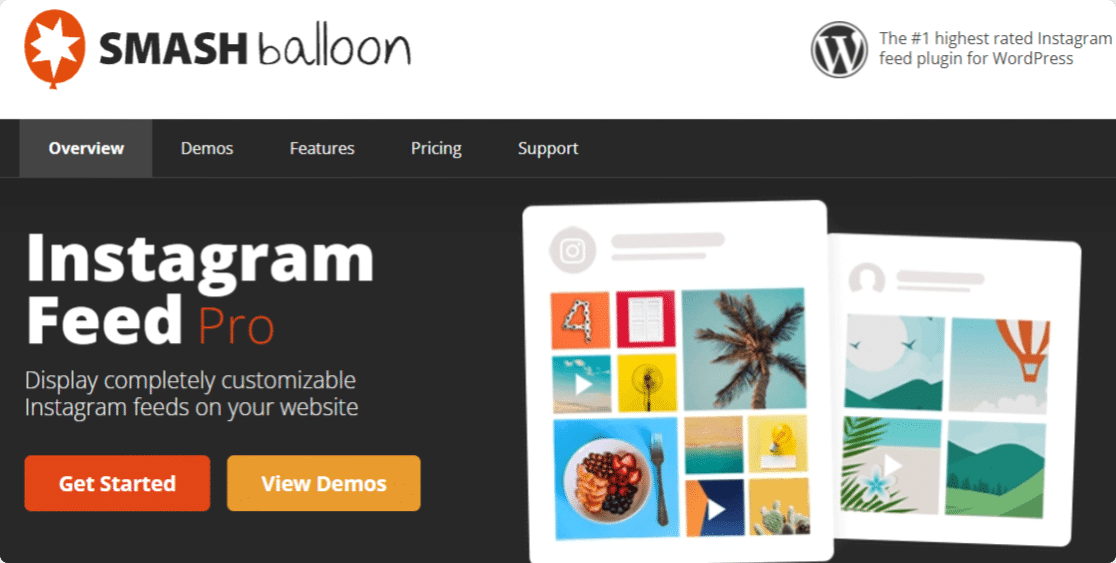 Smash Balloon is the best social feeds plugin for WordPress. It comes with powerful plugin options that let you display:
Customizable Facebook feeds on your website
And Instagram feeds on WordPress
You can embed feeds from these popular social media channels without writing a single line of code!
Talking about Instagram, Smash Balloon's Instagram Feed plugin includes an extensive list of customization options that you can use to display completely customizable Instagram feeds on your website.
Features of Instagram Feed Pro
Let's see what all features you'll get with the plugin:
Installing and using the Instagram Feed Pro plugin is super easy. It's the most beginner-friendly social feed plugin.
Display Instagram feed without generating access tokens.
Showcase multiple Instagram feeds.
Display hashtag feeds.
Attractive layout options: Grid, Carousel, Masonry, and Highlight.
Create shoppable Instagram feeds for cross-marketing and increase sales.
Supports Instagram stories.
Pop-up media lightbox.
Provides easy embedding options
Instagram Feed Pro plugin is also GDPR compliant.
Responsive and mobile-optimized.
SEO friendly.
….and more!
Most importantly, Instagram Feed Pro lets you embed an Instagram feed without registering as an app developer. This will save you a ton of time and hassle. Find out more in our full Smash Balloon review.
How to Embed an Instagram Feed on Your WordPress Site?
These are the steps we're going through to display the Instagram feed on WordPress.
So without any further ado, let's get started!
Step 1: Install and Activate the Instagram Feed Pro Plugin
First, we need to install and activate the Instagram Feed Pro plugin by Smash Balloon. You can get a copy of your plugin in the downloads section of your Smash Balloon account.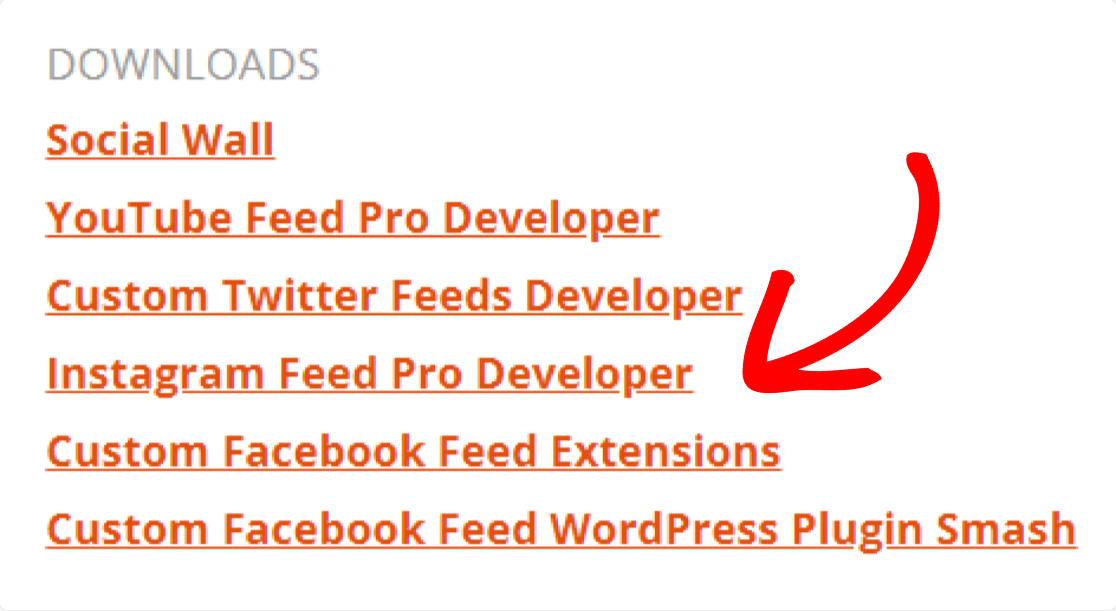 Download the zip file of your plugin and head over to your WordPress site.
Here we need to install and activate the Instagram Feed Pro plugin. To do that, go to Plugins » Add New and click the Upload Plugin button.

Select the plugin's zip file and click Install Now to upload the file.
Once the installation is complete, don't forget to click the Activate Plugin button to activate the plugin on your site.

Fantastic! You've successfully activated the Instagram Feed Pro plugin. It's time to connect your Instagram account to your WordPress website.
Step 2: Connect Your Instagram Account to WordPress
To connect your Instagram account, go to Instagram Feed » Settings in your WordPress dashboard.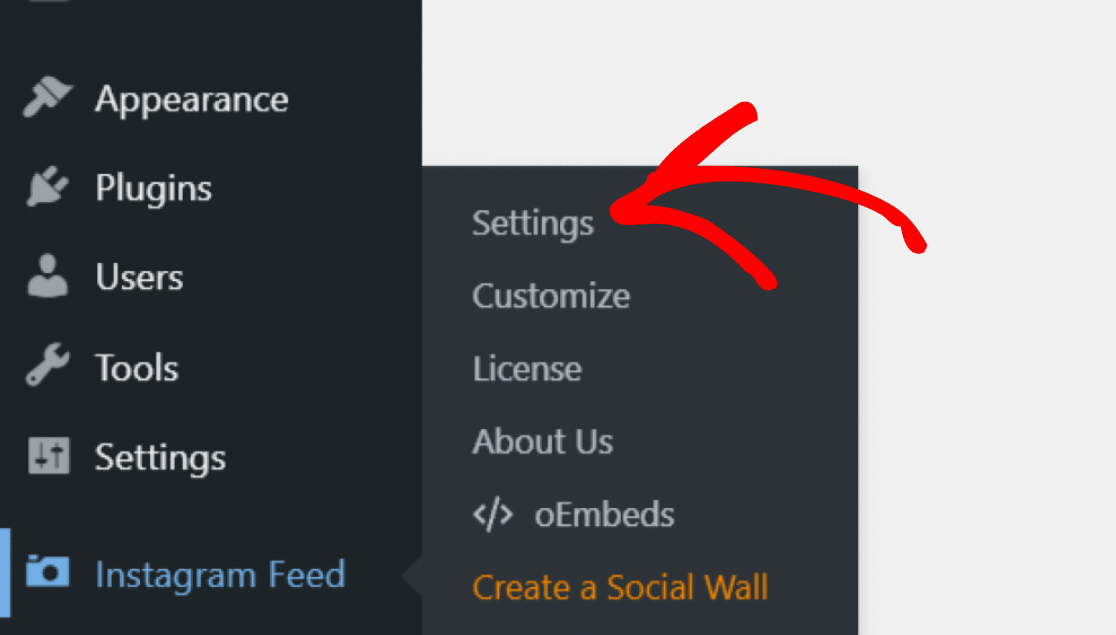 Click on the blue Connect an Instagram Account button.

A pop-up box will appear, asking you to connect a personal or Instagram business account.
Personal Instagram Profile: With this option, you can showcase Instagram posts from your account only.
Business Instagram Profile: This is the more flexible option. It allows you to display Instagram feeds with comments, likes, hashtags, photo tags, and much more.
Once you choose your option, click on the Connect button.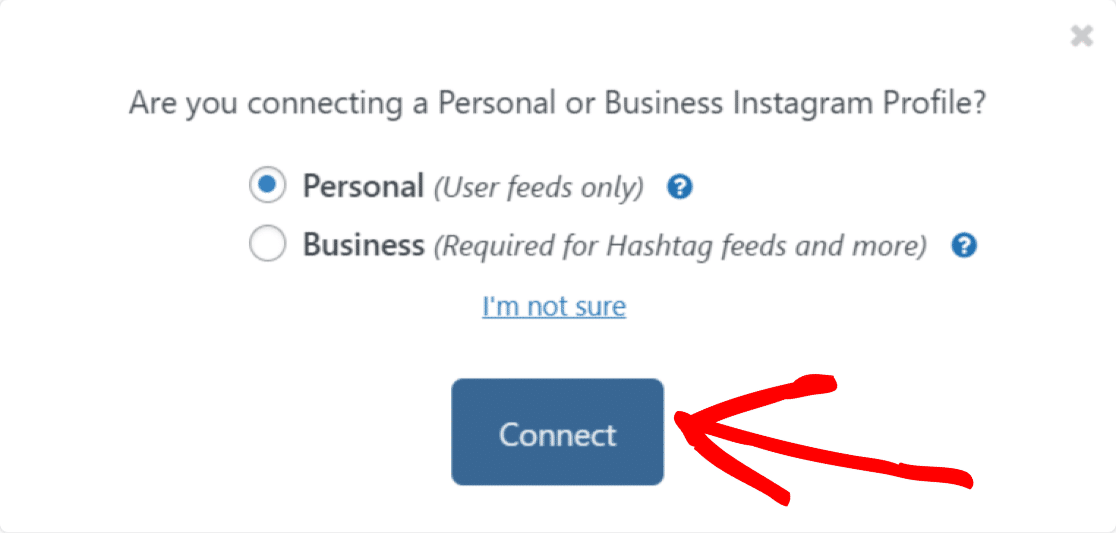 Next, confirm your account and click on the Connect Accounts button.
If you like, you can also connect your Instagram account manually. Go to Manually Connect an Account option, add Access Token, User ID, and click Connect This Account.

Your Instagram account is now connected to your WordPress website. Now let's see the content display options you get with the Instagram Feed Pro plugin.
Step 3: Choose the Instagram Content to Display
The Instagram Feed Pro plugin gives you complete control over the display of Instagram content. You can choose what Instagram content you want to display.
Scroll down the page to see the display options. You'll find the following options:
User Account: display the latest photos from your Instagram user account.
Hashtag: display your Instagram feed with custom hashtags.
Tagged: display photos you're tagged in by other users.
Mixed: display a feed containing multiple feed types.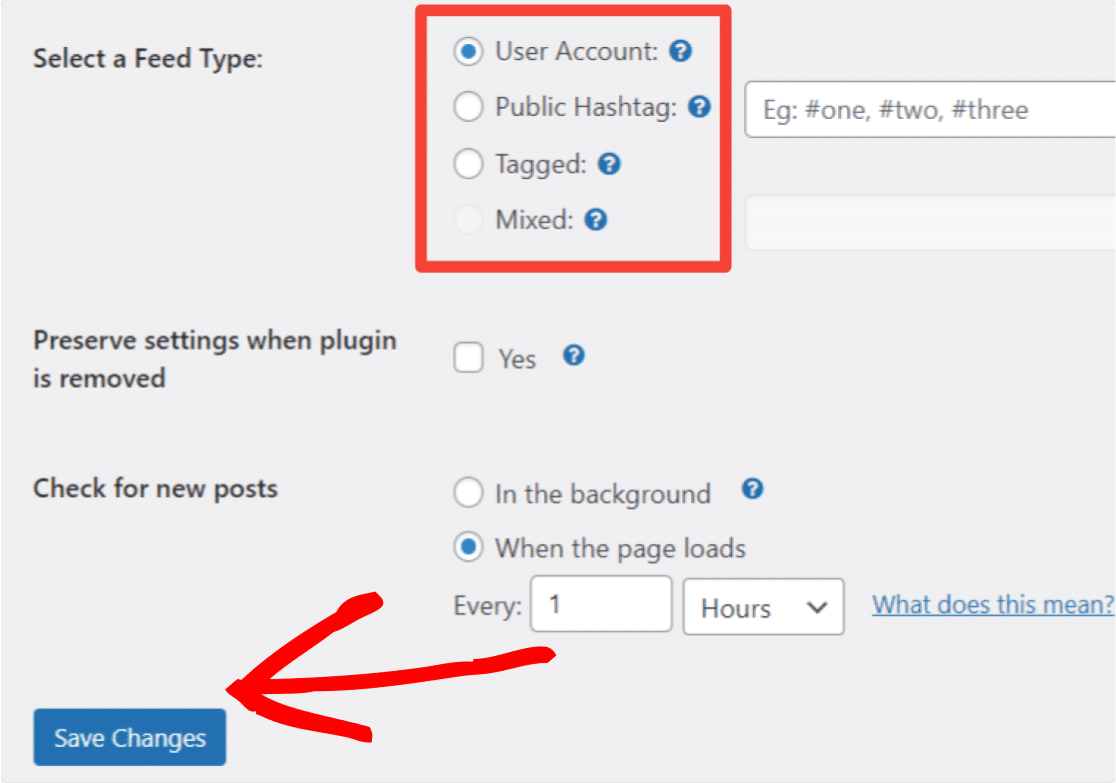 Once you select your display option, click Save Changes.
Step 4: Customize Your Instagram Feed
To view all the customization options, go to the Customize tab.
The first is the general customization settings; from here, you can change the background color, width, and height of your Instagram feed.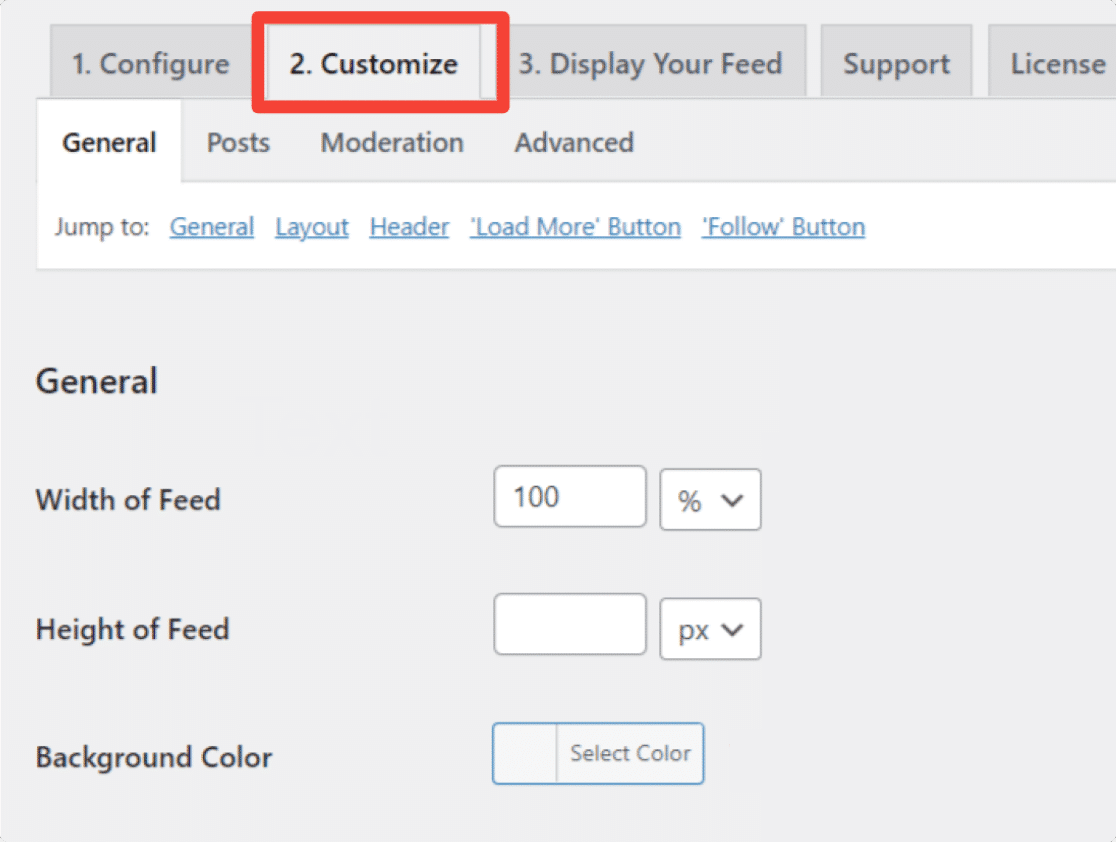 The Instagram Feed Pro plugin offers stylish layout options to display Instagram feeds on your website. You can choose from the Grid, Masonry, Carousel, and Highlight layouts.
Let's see how each layout looks like:
1. Grid layout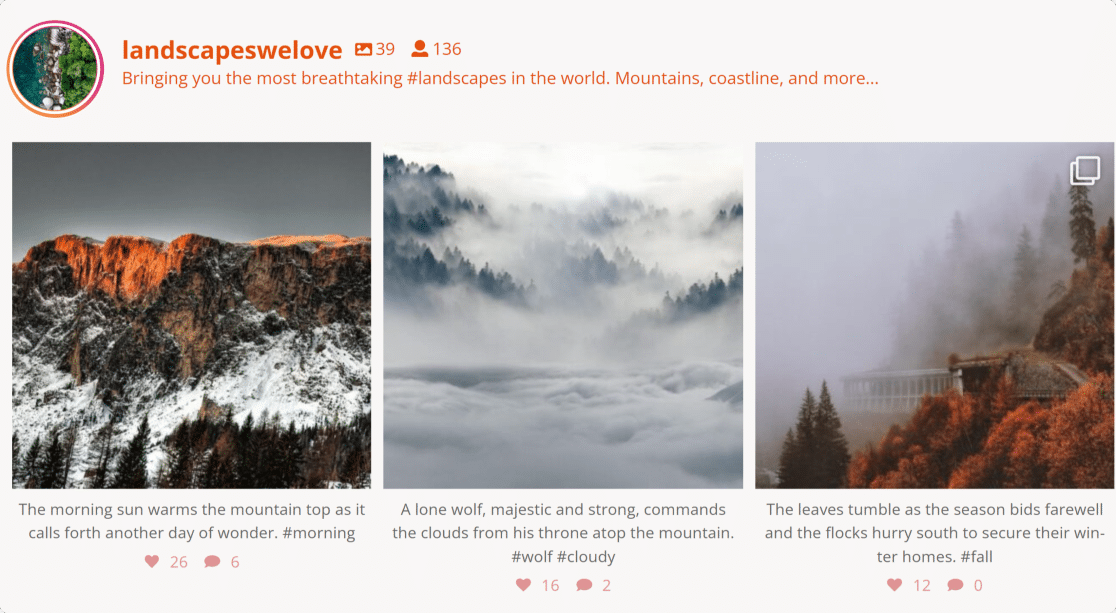 2. Carousel layout

3. Masonry layout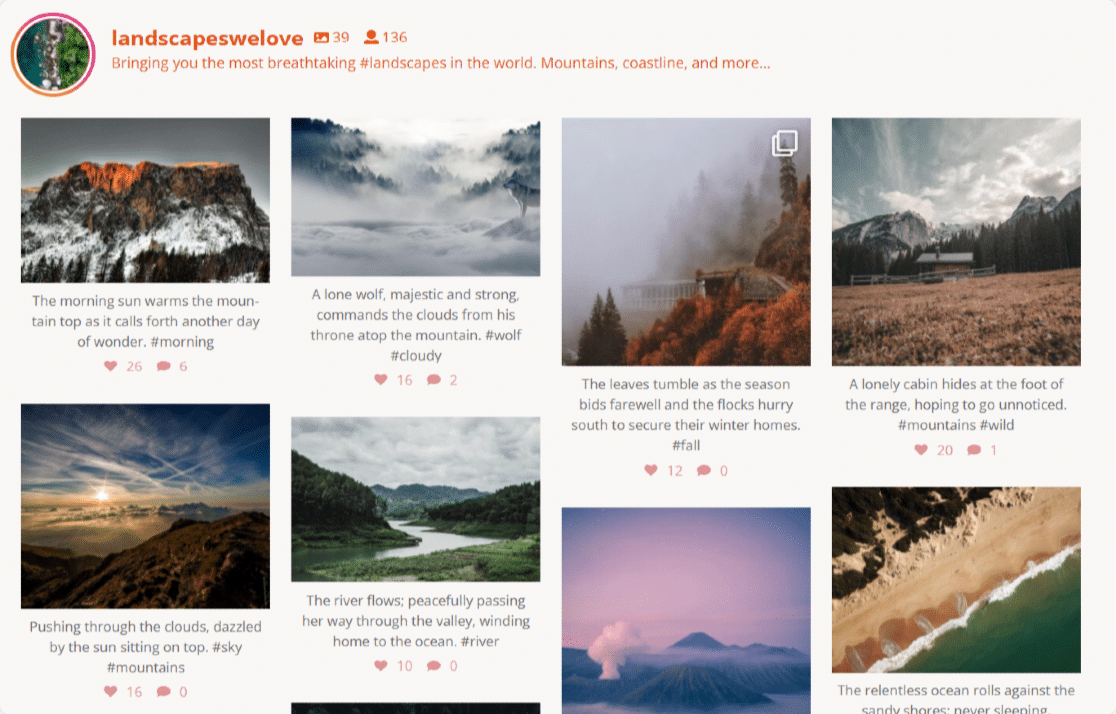 4. Highlight layout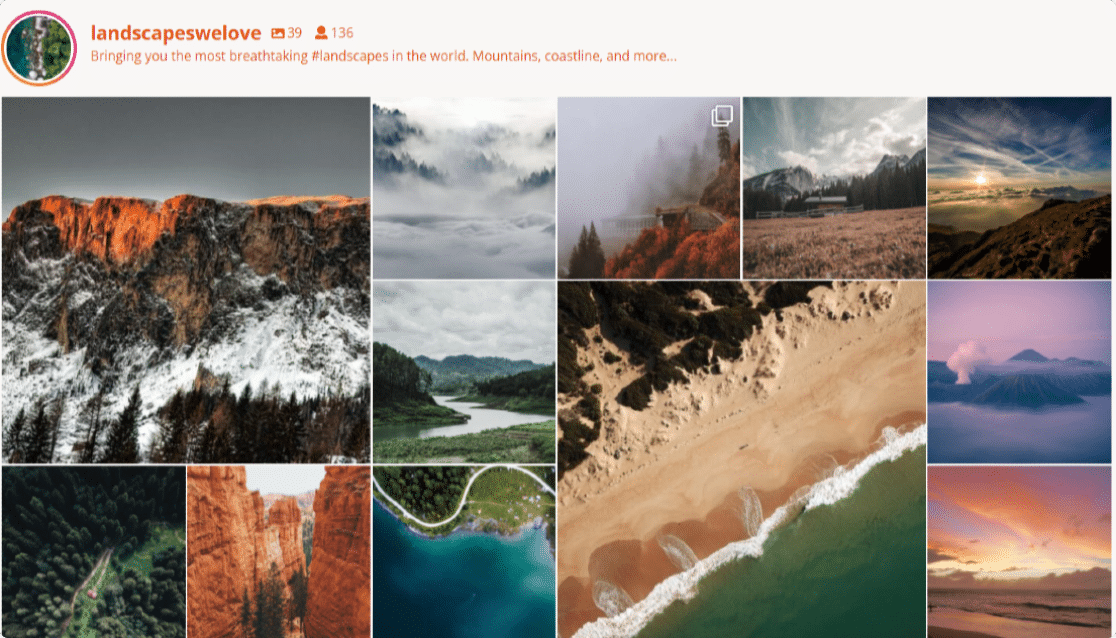 Including these, you also get additional options to:
define the number of photos to show
show/hide the header
change header color and size
show/hide the number of followers
show/hide your Instagram bio
customize the Load More and Follow button.
Once done with all the customizations, click on the Save button and proceed to the next step.
Step 5: Showcase Your Instagram Feed in WordPress Post or Page
Now let's see how you can embed your Instagram feed on WordPress.
Smash Balloon works smoothly with the new WordPress block editor. You can add your Instagram feed in multiple locations, including blog posts, pages, and sidebar widget areas.
Let's check out the post/page embed option.
Open the page or post, click on the "+" icon and add the Instagram Feed block from the block editor.

As soon as you add the block, your feed will appear on your page.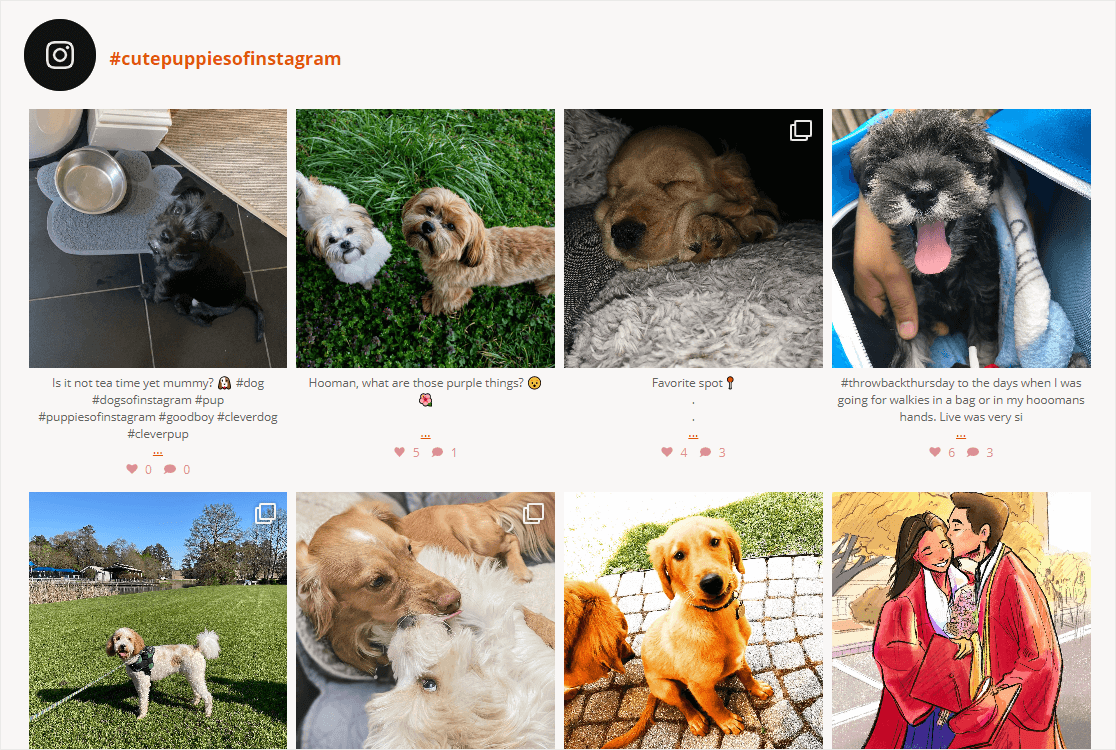 Publish the page and enjoy the Instagram live feed on your WordPress website
And there you've it! This is how easy it is to embed an Instagram feed on your WordPress site in just 5 simple steps.
Next, Check Impressive User-Generated Content Examples
After displaying the Instagram feed, next, you might be interested in checking the examples of user-generated content that you can display on your website to save time and grow your business.
Also, if you've added contact forms to your website, you must check out this post to stop contact form spam on WordPress.
Ready to create more secure and safe online forms? Get started today with the powerful WordPress form builder plugin. WPForms Pro includes lots of free templates and offers a 14-day money-back guarantee.
If you like this tutorial, then share your love by following us on Facebook and Twitter for more free WordPress tutorials and guides.