Are you looking for the best HubSpot CRM integrations to make your workflow more efficient?
HubSpot integrates with a huge variety of marketing, lead generation, and conversion optimization tools.
In this post, we've put together a list of the best HubSpot CRM integrations to boost conversions and improve your overall workflow.
What Is a HubSpot CRM integration?
A HubSpot CRM integration is a connection between your HubSpot CRM and a third-party app. This allows data to smoothly flow between the two platforms automatically without requiring your input.
For example, you can create automation between your WordPress forms and your HubSpot CRM so that each new form submission is automatically sent to your HubSpot database.
HubSpot integrations make things a lot easier for you by automating repetitive tasks so that you can focus on your main goals in a better way.
Best HubSpot CRM Integrations
Below are our picks for the best tools you can connect with your HubSpot CRM to get more tasks done in a shorter amount of time.
WPForms is our top pick when it comes to HubSpot CRM integrations. As the best and most user-friendly form builder plugin for WordPress, WPForms can really take your lead generation capabilities to the next level when integrated with HubSpot.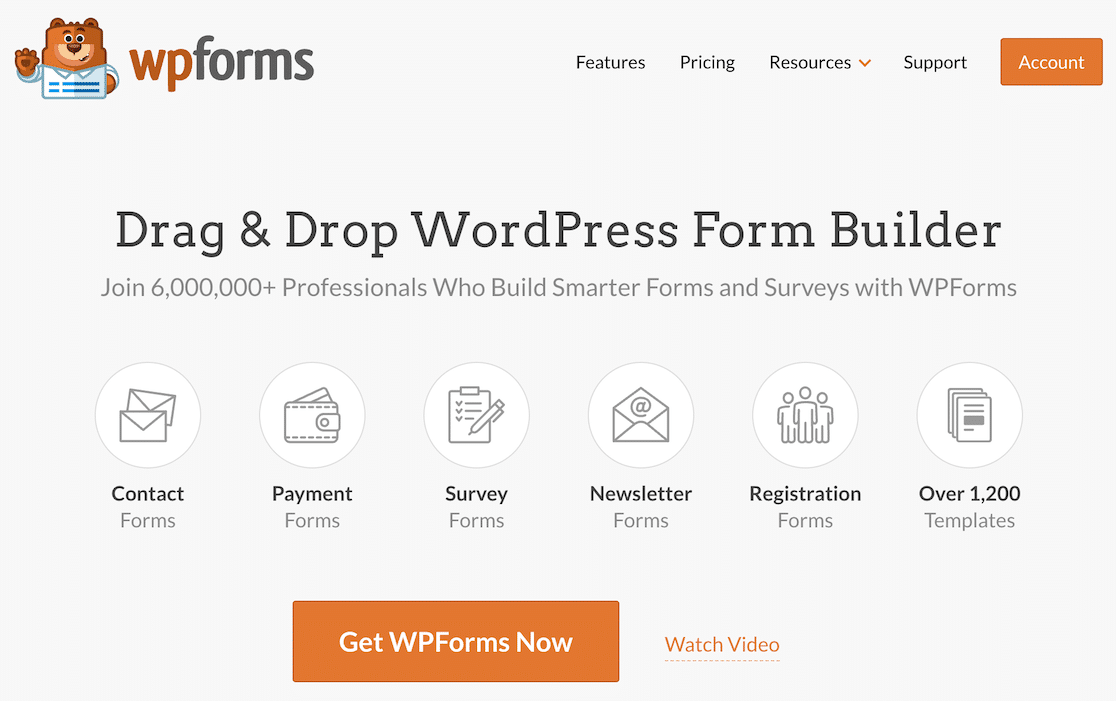 WPForms gives you the ability of all kinds of forms. Whether you want to create a simple contact form or a newsletter signup form, WPForms has it all.
WPForms comes with 1,200+ WordPress form templates to choose from, which makes your job really easy.
Plus, if you're to get leads through your WordPress forms and update your CRM as you collect more leads, you can simply use WPForms-HubSpot integration for this.
WPForms has a HubSpot addon that allows you to connect your WordPress forms with the HubSpot CRM.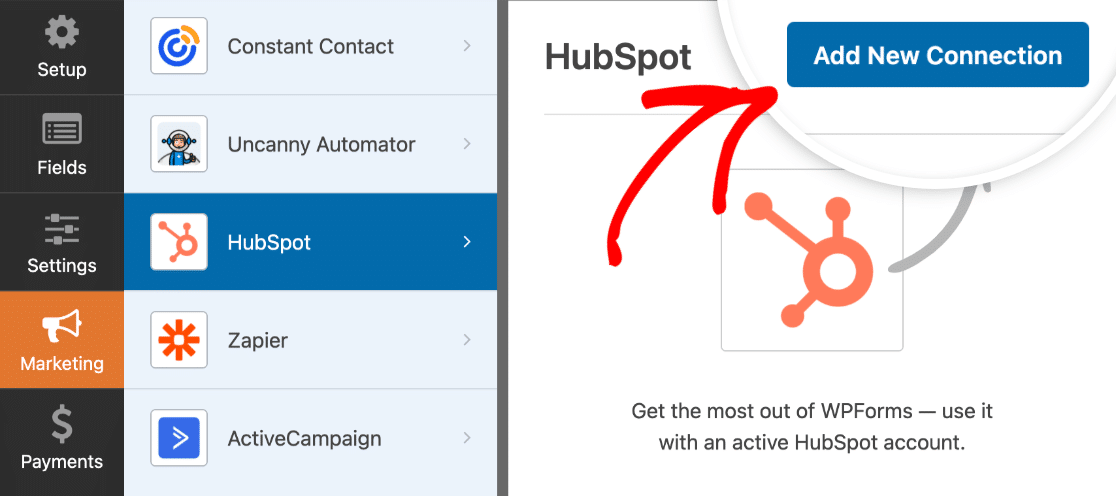 For example, you can create HubSpot contacts from new WPForms entries automatically. This means that as soon as a user fills out your WordPress form, their details are sent to your HubSpot CRM. And you don't have to do a single thing throughout this process!
Using WPForms alongside HubSpot CRM can totally transform your lead collection game, as you can leverage the unique features of both tools to produce greater value for your marketing and sales management activities.
For example, with the Google Sheets addon, you can automatically send subscriber information from your HubSpot lead capture form to a Google spreadsheet.
Check out our doc on how to install the HubSpot addon in WPForms to start using it today.
Cost: The HubSpot addon is available with WPForms Elite plan, starting at $299.50 per year.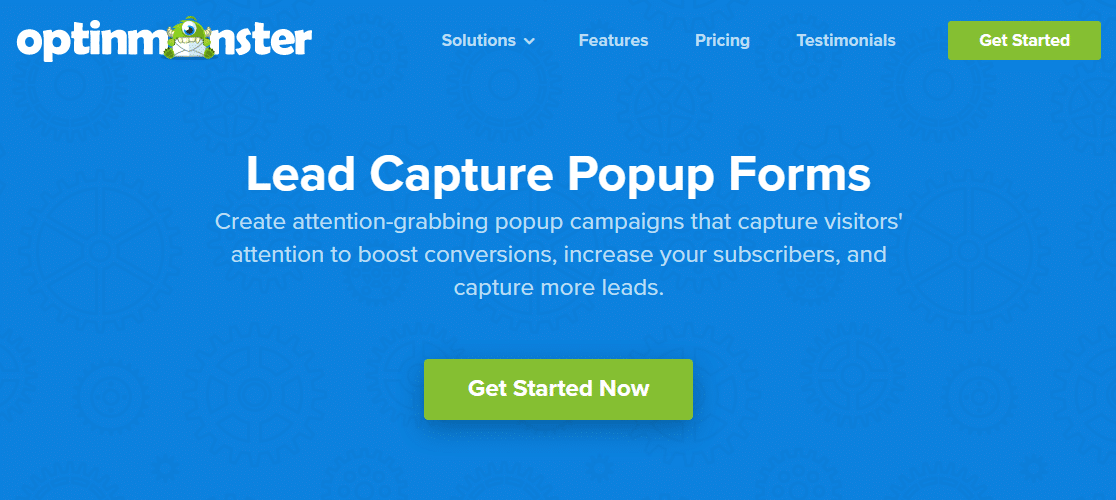 OptinMonster is a very powerful optimization toolkit for WordPress that helps you turn site visitors into valuable leads.
With OptinMonster, you get a huge variety of campaign options to choose from. For instance, you can create lead generation campaigns using notification bars, popups, slide-ins, optin forms, and more. The best part is that you get tons of pre-built templates designed by expert marketers to ensure maximum conversion rates.
That's not all. OptinMonster supports HubSpot CRM  integration so that any new leads you get from OptinMonster are instantly sent to your HubSpot CRM database. You can even use HubSpot tracking cookies with OptinMonster to better target your visitors based on their on-site behavior.
Overall, OptinMonster is an excellent HubSpot CRM integration to take your conversion optimization to the next level while managing your leads more efficiently.
Cost: To integrate OptinMonster with HubSpot, you need at least the OptinMonster Pro subscription, starting at $29 per month.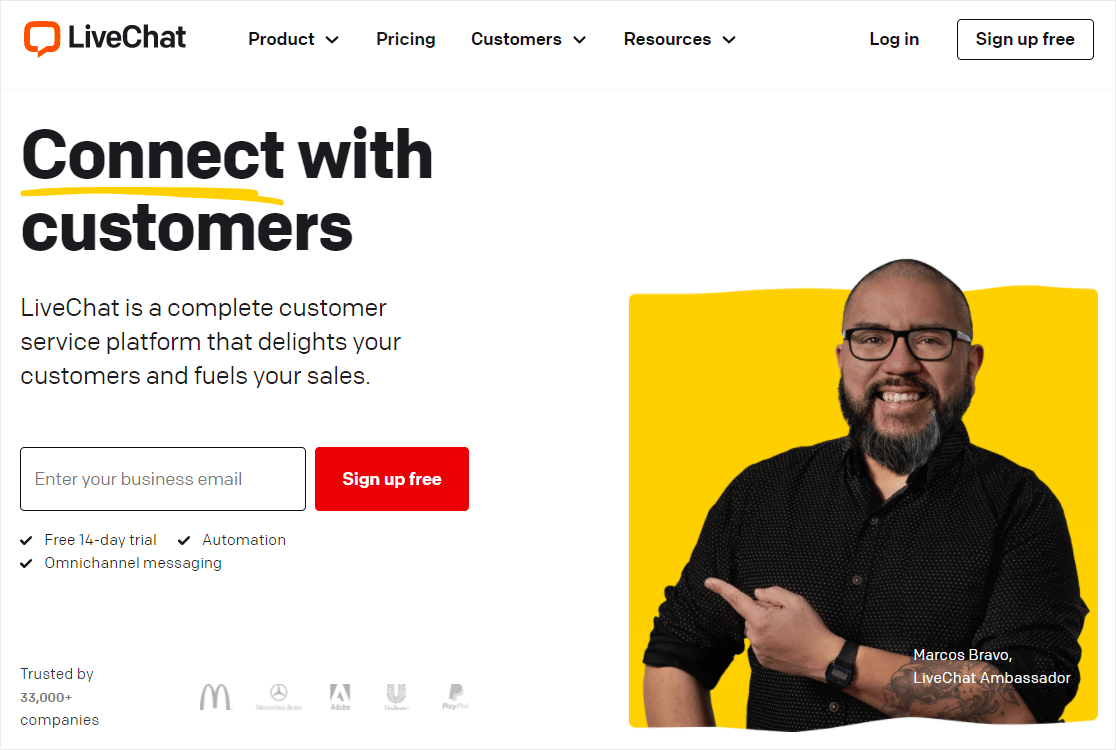 Live Chat is a popular customer support service tool. With Live Chat, you can leverage custom forms and AI chatbots to boost customer engagement and sales.
The lead generation capabilities of Live Chat make it a fantastic HubSpot CRM integration option as well.
With LiveChat integrated with HubSpot, you can have your chat transcripts directly added to HubSpot database. This is an excellent way of having all of your chats stored on a single dashboard for quick reference in the future.
Another great feature of this integration is that you can see HubSpot data of your contact within the chat window. As a result, you can provide more personalized support as you have access to all the necessary information you need to understand your customer and their history.
Cost: LiveChat paid plans start at $16 per month per agent.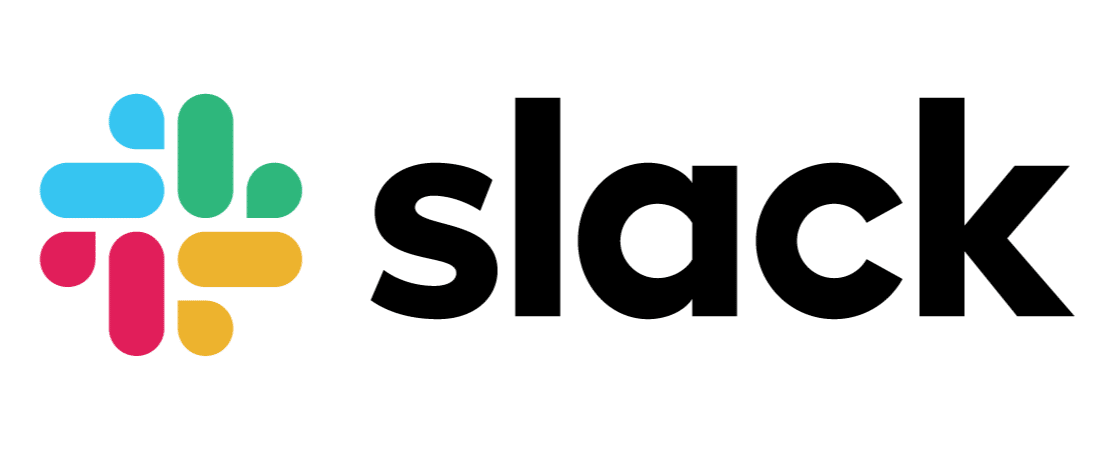 Slack is the internal communication tool of choice for leading organizations all over the world. One of the main reasons behind Slack's popularity is its support for hundreds of integrations including HubSpot CRM.
Integrating Slack with the HubSpot CRM offers awesome conveniences like adding tickets in your HubSpot database directly from Slack. In fact, you can even search for previously made HubSpot tickets within Slack and pull that information from the CRM to Slack.
Plus, you can sync all your HubSpot notifications to selected Slack channels, so you never have to worry about missing an urgent notification. For these reasons, Slack is a highly recommended HubSpot CRM integration.
You can also check out other top Slack integrations that can reduce your administrative workload.
Cost: Slack free plan allows up to 10 integrations.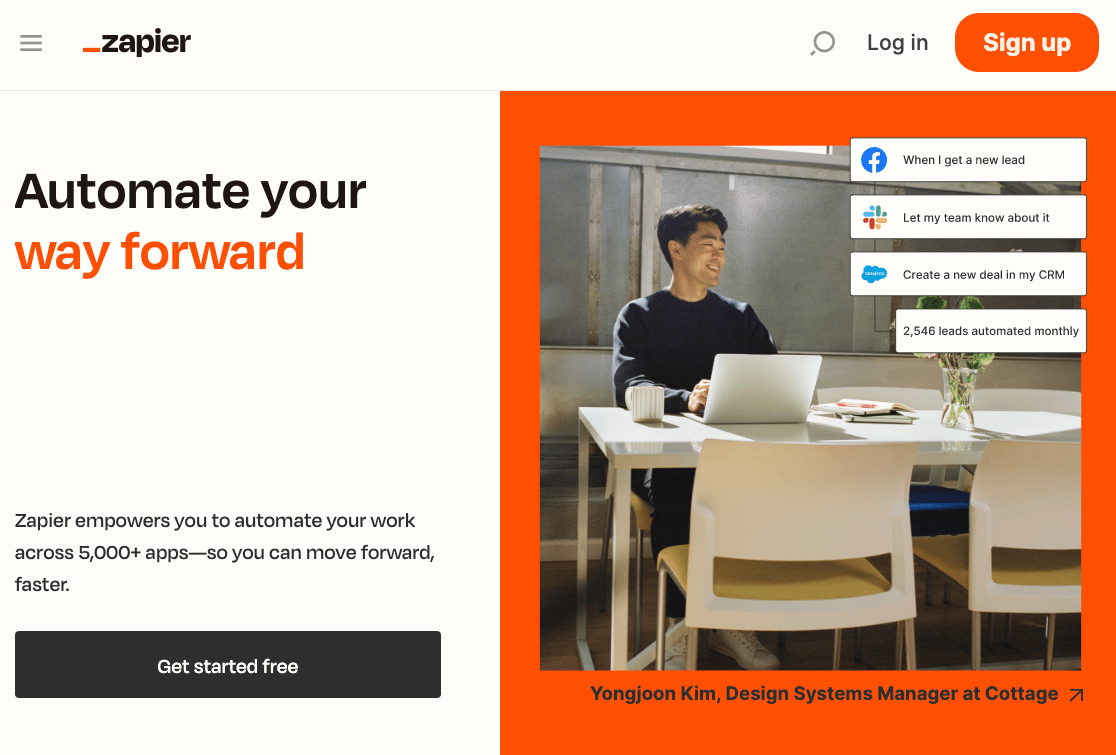 Zapier is a powerful automation tool that supports integrations between 5,000+ apps. Using Zapier, there are a lot of ways you can perform different actions on one app when a trigger event on HubSpot CRM takes place, and vice versa.
For example, you might want to automatically add new contacts to your Discord server or GoToWebinar whenever you have a new contact in your HubSpot CRM.
Zapier lets you easily do this, saving you a lot of time from manually transferring entries from one place to another.
Cost: Zapier's free plan lets you create up to 5 automation workflows (or zaps).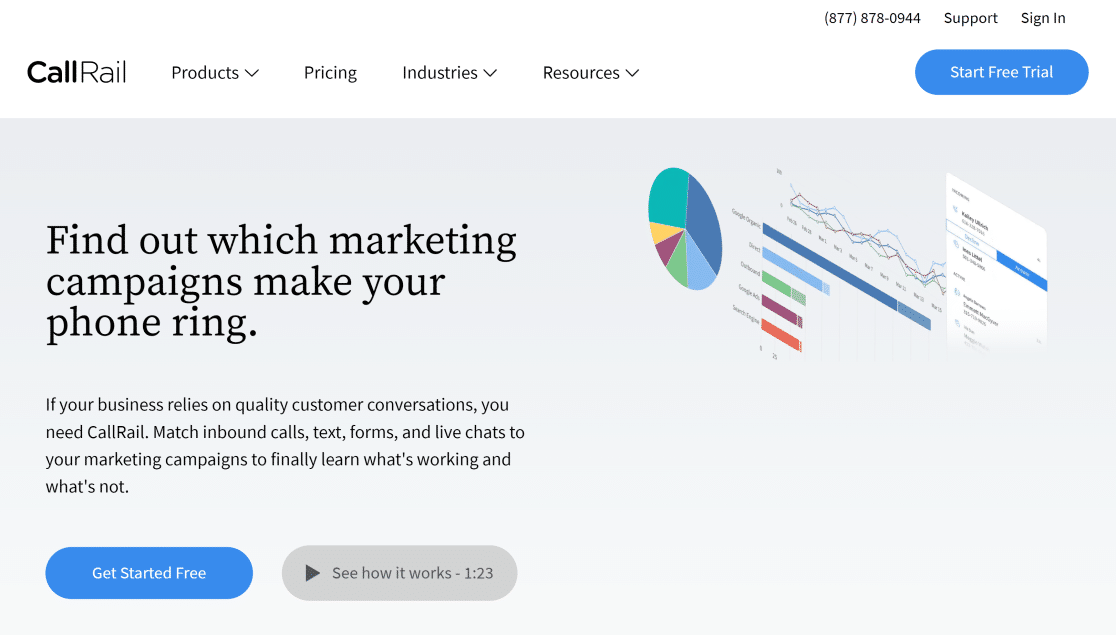 CallRail is a call-tracking tool that allows you to easily track inbound calls and monitor which marketing channels are driving the most calls for your business.
Although HubSpot has a decent outbound phone call feature, it doesn't let you set up automation for incoming calls. This is where CallRail comes in.
With CallRail-HubSpot CRM integration, you get the ability to measure your offline marketing campaigns alongside online marketing campaigns within a single CRM dashboard.
Besides, you can create automated workflows and trigger different actions in your HubSpot account whenever an inbound call is logged.
If you're a business that relies on texts and phone calls for leads, CallRail is a fantastic pick as a HubSpot CRM integration.
Cost: Starts at $45 per month,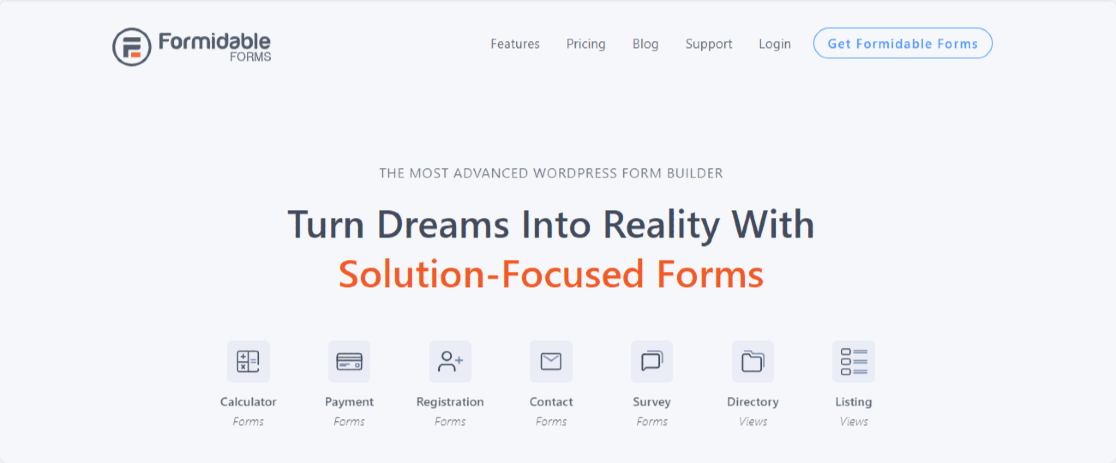 Formidable Forms is another extremely handy form builder plugin for WordPress. In contrast to WPForms, Formidable Forms is mainly geared towards advanced users who need capabilities like calculations built into their forms.
Like WPForms, Formidable Forms also connects with your HubSpot CRM using the HubSpot WordPress plugin. Using this integration, you can easily automate the process of sending your form entries from Formidable Forms to your HubSpot account.
So, if you're mainly using Formidable Forms for collecting subscriber information, then connecting it with your HubSpot account is a great way to improve your lead management workflows.
Price: The Formidable Forms basic plan starts at $39.50 per year.
Winner: Best HubSpot CRM Integrations
The best HubSpot CRM integration depends on the goals you're trying to achieve for your business. If you primarily rely on contact forms to collect leads and obtain information from users, then WPForms is the best HubSpot CRM integration you can have.
If you're running conversion optimization campaigns with Exit Intent, floating bar, and popups is more of your style, then OptinMonster is another top pick for HubSpot CRM integrations.
The other options on this list all provide unique capabilities and benefits depending on your particular marketing strategy and business goals. But WPForms and OptinMonster are our top recommendations because these tools provide functionalities that almost every WordPress site needs to grow subscribers and boost sales.
So, there you have it! Hopefully, this post helped you find the best HubSpot CRM integrations for your business.
Next, Get More Visitors With Push Notifications
Do you want to drive more traffic to your new posts and announcements? Setting up push notifications is one of the most effective things you can do to get more visitors. Check out our guide on sending push notifications from WordPress for more details.
Ready to build your form? Get started today with the easiest WordPress form builder plugin. WPForms Pro includes lots of free templates and offers a 14-day money-back guarantee.
If this article helped you out, please follow us on Facebook and Twitter for more free WordPress tutorials and guides.