Looking for Slack integrations for WordPress websites?
Slack is a popular online messaging app that lets you stay connected and communicate with your team. If Slack is integrated with the proper tools, it can also be leveraged as a powerful project management application.
In this article, we'll review the top Slack integrations for WordPress so you can select the one that works best for your website.
But first, let's go over what Slack integrations really are.
Create Your WordPress Form Now
What Are Slack Integrations?
Slack integrations connect you with other messaging apps and productivity tools so you can access all your important work within Slack. For example, you can join Zoom calls, share Google Drive files, and perform tons of other tasks without having to switch between programs.
Does Slack Integrate With WordPress?
Yes, Slack does integrate with WordPress.
Some powerful Slack integration tools allow you to connect WordPress and Slack without any hassle.
And these integrations provide you ways to:
Integrate WooCommerce with Slack to receive notifications.
Send unlimited customized notifications from EDD into Slack.
Send direct messages via Slack to provide primary customer support.
And many more awesome options.
So without any further ado, let's check out our list of the best Slack integrations for WordPress.
Top Slack Integrations for WordPress Websites
If you're using WordPress and Slack, you'll find these tools super handy as they provide a codeless way to connect Slack with WordPress.
So even if you're a beginner and have never coded before, you can use these tools without any hassle.
Here's a table of contents to help you navigate this list:
Let's start with our top favorite tool.
1. WPForms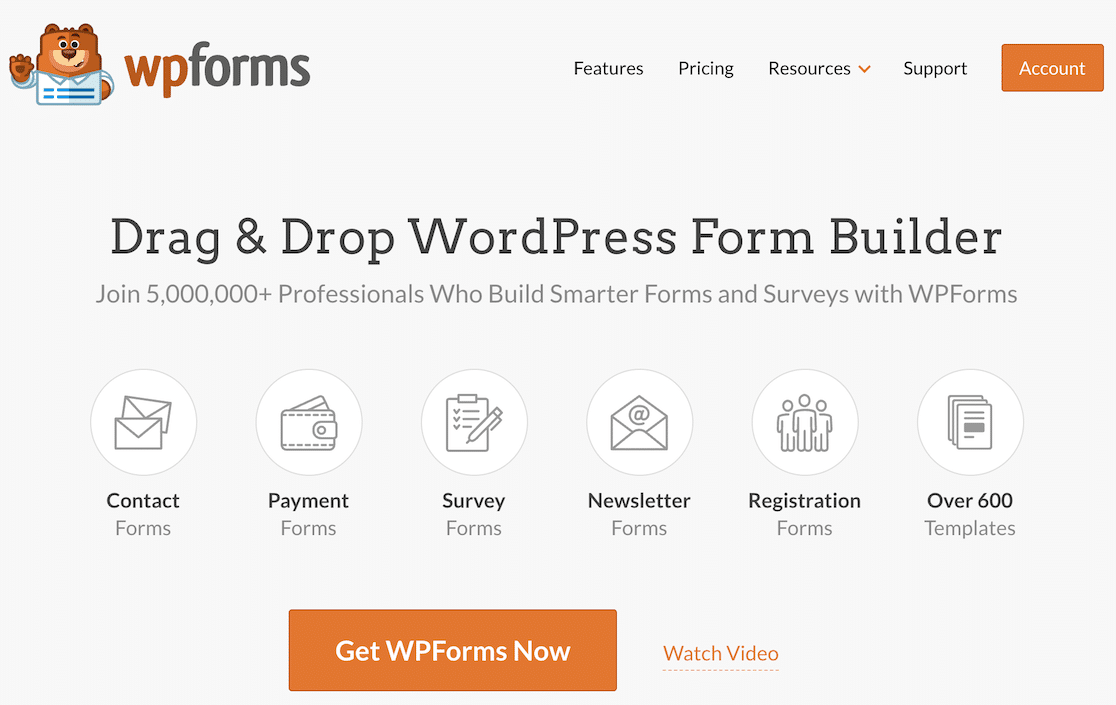 WPForms is the #1 form builder plugin for WordPress. It provides extensive options to create different types of online forms for your website.
For instance, you can create:
Simple contact forms
Powerful survey forms
Payment forms
CRM connected forms
Event registration forms
And many more.
Apart from the form building options, WPForms provides the simplest solution to connect your WordPress forms to Slack.
You might be wondering, why connect your forms to Slack? Well, there are several good reasons for that:
It helps you keep track of your form entries.
All your form entries are easily searchable directly from Slack.
Keep all your team members on the same page.
The Pro version of WPForms comes with a powerful Uncanny Automator integration and the Zapier addon, both of which allow you to connect online forms to Slack easily.
To use Zapier to connect your form to Slack, all you have to do is install the addon and create your zap.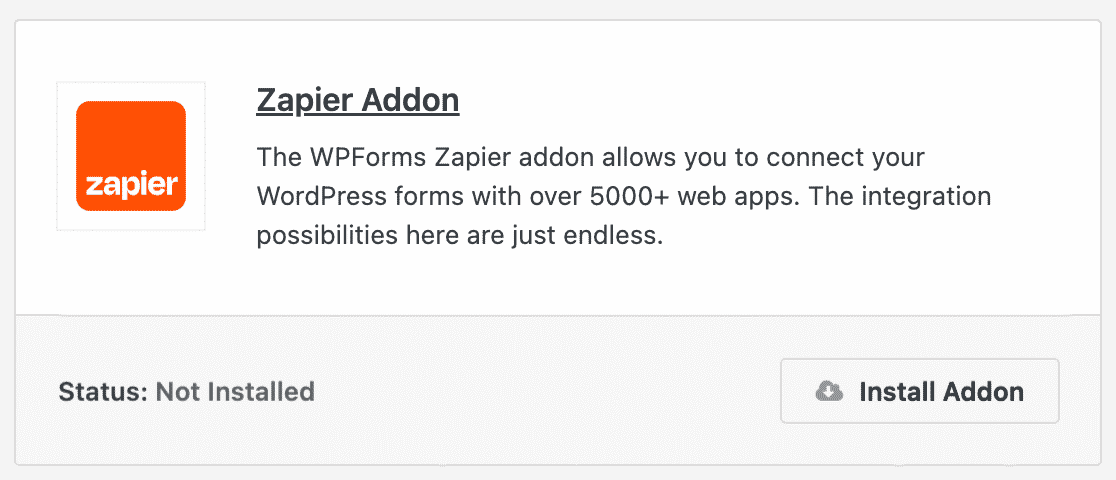 To use Uncanny Automator, you just have to have it installed and activated on your WordPress site. Then you can connect your form to Slack by creating a new Uncanny Automator recipe.
And once you connect your Slack app to WPForms, you can send notifications from WPForms whenever a new entry is submitted. To learn more about this, check out our guide on how to get Slack notifications from your WordPress forms.
If you're looking for more advanced ways to integrate Slack with WordPress, you can also try using the Webhook addon of WPForms.
Zapier and Uncanny Automator are included in the Pro package of WPForms, while the Webhooks addon is bundled with the Elite package. So before making your purchase, make sure to select the right plan for your goals.
2. Easy Digital Downloads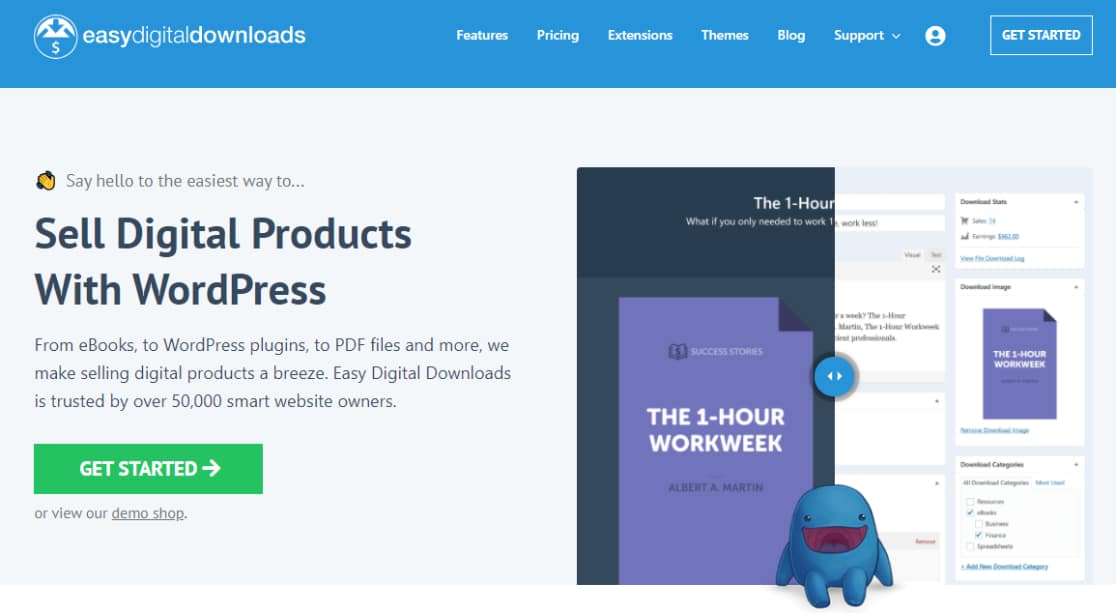 Easy Digital Downloads (EDD) is a popular and free WordPress e-commerce plugin. The plugin makes the selling process of downloadable digital products super easy.
It's packed with advanced features and functionalities such as shopping cart customization, interactive customer management system, data analysis, and reporting.
Easy Digital Downloads flawlessly integrates with popular WordPress plugins and 3rd party apps, including Slack.
The Slack integration of Easy Digital Downloads allows you to send customized notifications from your EDD store to your Slack channel.
You get complete flexibility to alter the notification text content, icon, set dynamic values, and even define your own trigger to send notifications whenever:
a new user registers
a purchase fails
a new purchase is made or
discount code is applied
This helps you and your team monitor product purchases directly from Slack. And in the event of a critical event like a purchase error, your team gets an instant notification on Slack to speed up issue resolution.
3. Uncanny Automator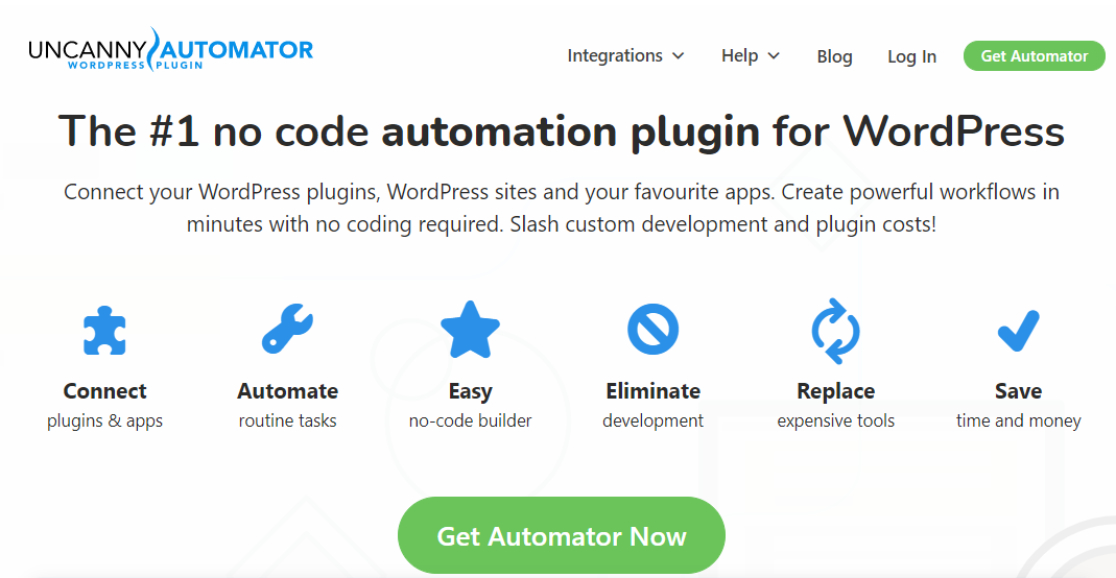 Uncanny Automator is a user-friendly automation plugin for WordPress. It provides features to create powerful automation by connecting WordPress plugins and 3rd party apps.
Simply put, Uncanny Automator works as a connector between WordPress and other external web apps. It seamlessly integrates with popular plugins like WPForms, Elementor, Memberpress, WooCommerce and is compatible with web apps such as Google Drive, Zoom, and Slack.
With Uncanny Automator plugin, you can get notifications on Slack from your WordPress site whenever:
a visitor completes the form submission. (Uncanny Automator is compatible with almost every WordPress form builder plugin including WPForms)
a visitor completes its purchase on your WooCommerce store.
a new member subscribes to your Mailchimp, ActiveCampaign, or MailPoet mailing list.
a new article published on your WordPress site.
and more.
4. Support Board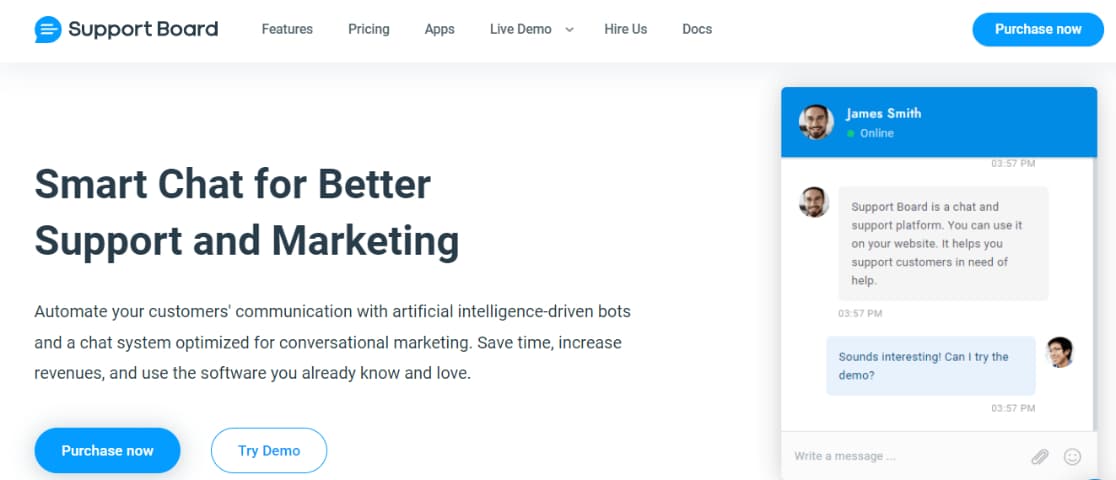 Support Board is a premium WordPress chat plugin. It helps you automate customer support by providing AI-based chatbots and advanced chat systems.
Customer support plays a major role in accelerating your product growth, generating revenue and new sales. Support Board enables you to take care of your customers better by letting you manage your complete customer support tasks via the Slack app.
Slack integration of the Support Board plugin allows you to:
reply to your customers' queries directly in Slack.
respond to customers in real time.
receive your customers' messages directly in Slack.
edit, modify and delete messages.
send customized messages to your users.
synchronize your user details in Slack.
and more.
If you're looking for a way to handle your customer support system via Slack, the Support Board plugin is one of the best options available.
5. Slack Live Chat (Chatlio)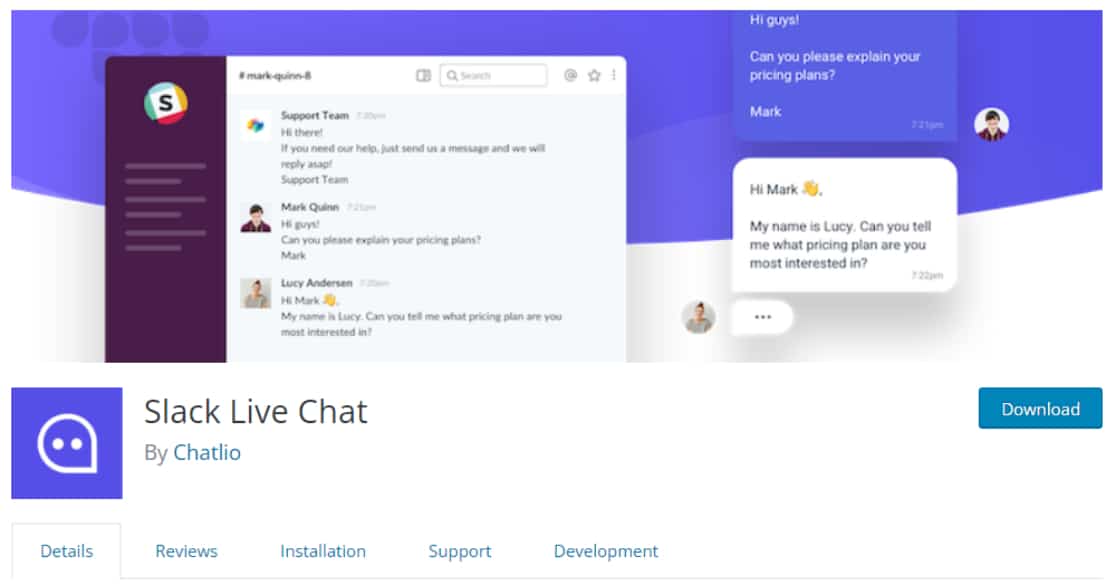 Slack Live Chat is a WordPress plugin that helps you embed the live chat feature on your WordPress.
The plugin comes with a Slack integration to enable you to communicate with your site visitors directly from Slack.
Slack Live Chat comes with a 30-day free trial offer. For continued access, you'll need to purchase the premium plan after the initial 30 days.
The paid features include:
direct integration of Slack.
users and site owners can directly communicate via Slack messages.
set custom command to control Chatlio behavior inside the Slack app.
users can directly share images, screenshots, and media files.
Bonus: Zapier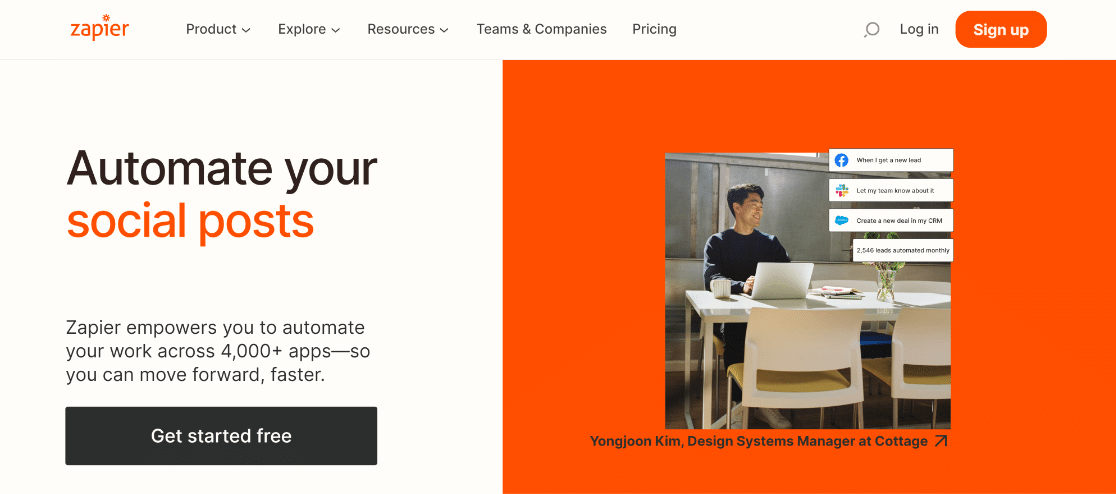 If you want to expand your options for Slack integrations, you should consider using Zapier.
Zapier is a popular automation tool that lets you connect your Slack app to 5,000+ web apps. 
Though Zapier is a powerful tool, integrating Slack with WordPress via Zapier can be a bit complicated. It first requires you to verify the API key and embed code to complete the integration process.
So if you're looking for a Zapier alternative for WordPress, you can try using the Uncanny Automator plugin.
Next, Check Out the WordPress Automation Tools and Plugins
And that's it! We hope this list of the top Slack integrations helps you choose the best one for your WordPress websites.
Next, if you want to create a smoother workflow and automate tasks on your site, check out our list of the best WordPress automation tools and plugins.
You might also be interested in checking our list of the best HubSpot CRM integrations.
Create Your WordPress Form Now
Want to create powerful online forms on your WordPress website? Get started with the best form builder today. The WPForms Pro plan includes the Zapier and Uncanny Automator addon that allows you to connect your online forms to thousands of web apps.
If this article helped you out, please follow us on Facebook and Twitter for more free WordPress tutorials and guides.