Do you want to start a side hustle?
Side hustles are becoming increasingly popular ways for people to supplement their day job income by selling goods or services on the side. For some, it's a way to monetize their skills and hobbies. For others, it's laying the foundation to start their own businesses someday.
In this post, we'll look at several different ways you can start a WordPress side hustle and begin making some extra cash.
What Is a Side Hustle?
A side hustle is something a person does to make extra money aside from their full-time career. Maybe you've heard people refer to this as the "gig economy," as well.
Rideshares, food delivery, and room rentals are all popular side hustles.
If you've got a little more technological savvy, there are lots of ways to earn extra money online.
How to Start a Side Hustle With WPForms
Running a side business online can be tricky, but you can make your job significantly easier by using web forms tailored to your side hustle.
WPForms is an incredibly versatile form builder for WordPress that you can use for a huge variety of different kinds of side ventures. It even comes with a rich library of pre-built form templates that you can use as-is to start your side hustle with minimum hassle.
We'll walk you through use cases for several WordPress side hustle ideas you can do from home and show you how WPForms can help.
1. eBook Downloads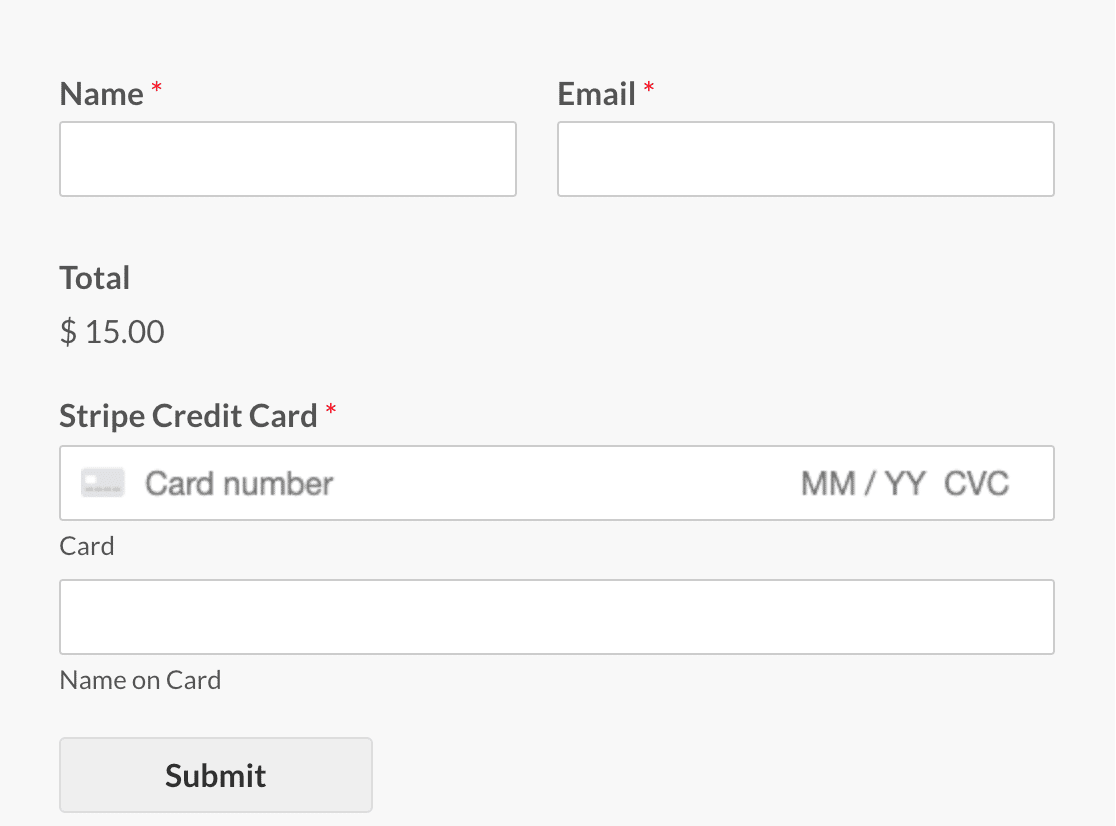 If thought leadership is an area where you excel, digital assets, particularly eBook downloads, could be a great side gig for you.
Are you an expert professional on certain subject matters? Do you have a process that you've found helpful that you want to share with others? Have you achieved great success following strategies that others can also replicate? If so, you should probably think about turning your insights and ideas into an eBook.
Once you have an eBook ready to sell, you can simply use the WPForms eBook download form template to enable people to directly download your eBook from your site so you can earn passive income in the long run.
With this template, you can set it up so that when a user wants to download your eBook, they submit the form with their payment. In the form's confirmation settings, you can write a message thanking them for their purchase and include a link to the download.
2. Freelance Content Creation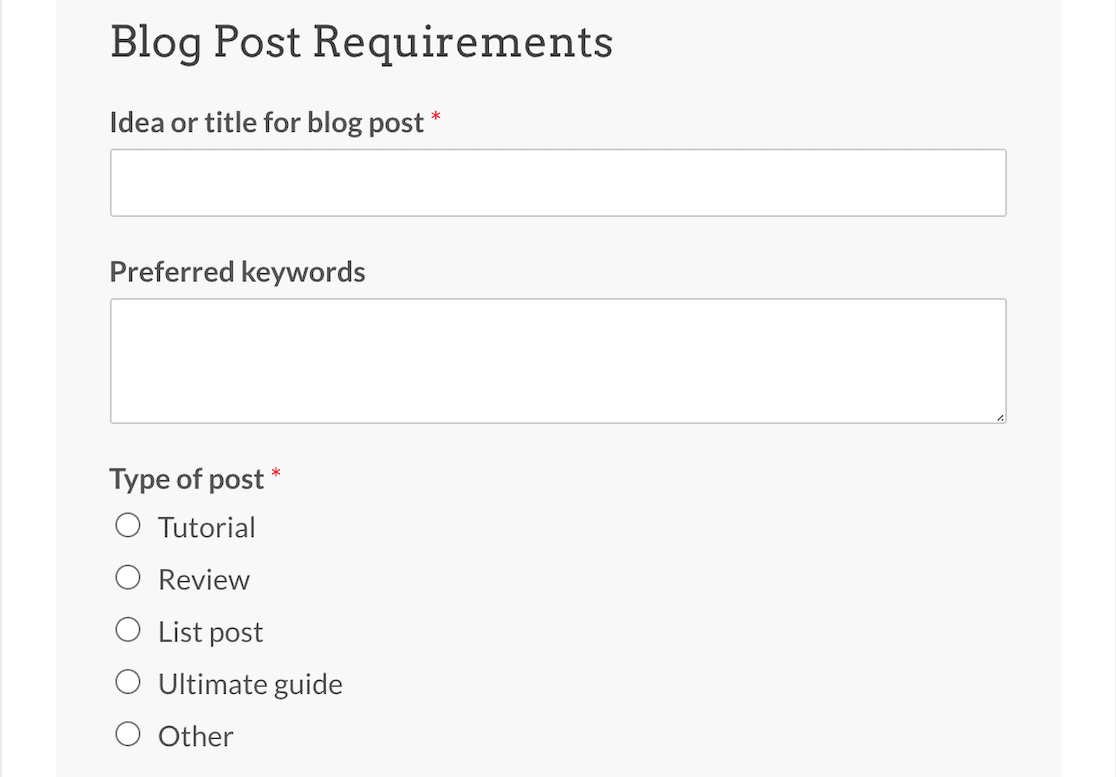 There are numerous ways to put your creative skills to work as a freelancer.
If you have strong writing skills, blogging is one of the best and easiest ways to break into a freelance writing career or just make some extra money on the side. Bloggers are always in demand. Plus, if you do a good job for one blog, it can lead to referrals to help build your business.
You can start by embedding the WPForms blog post quote request form template on your website, where you advertise your services. Potential customers can then submit details about the blog posts they want.
After reviewing the request, you can create a quote to send back.
If everything looks good, you can agree to the terms and send an invoice.
Another way you can use creative content skills as a side hustle is through graphic design. If you're skilled with Photoshop or other design tools, there's a market for you. People always need help with professionally designed documents.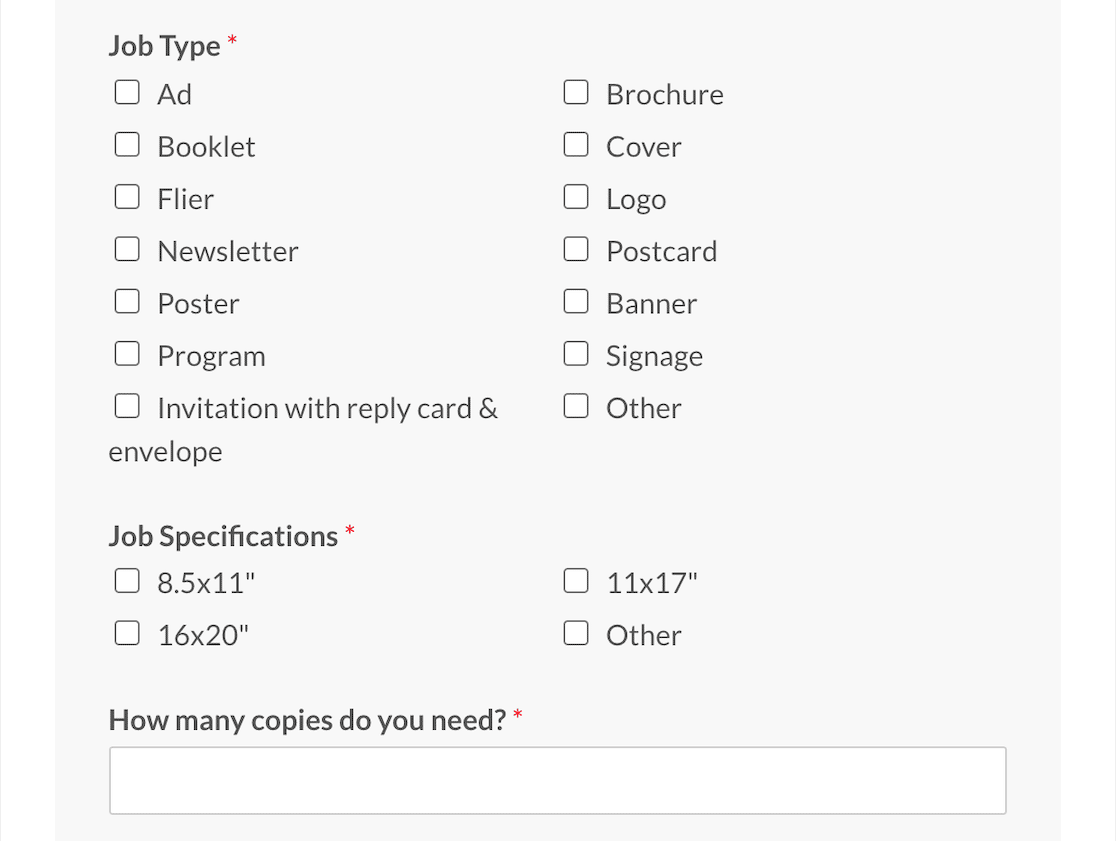 If you're ready to start as a freelance graphic design artist, the WPForms graphic design request form template is the best place to start. Embed it on your website, start advertising your availability, and you're ready to earn extra money.
3. Accept Blog Submissions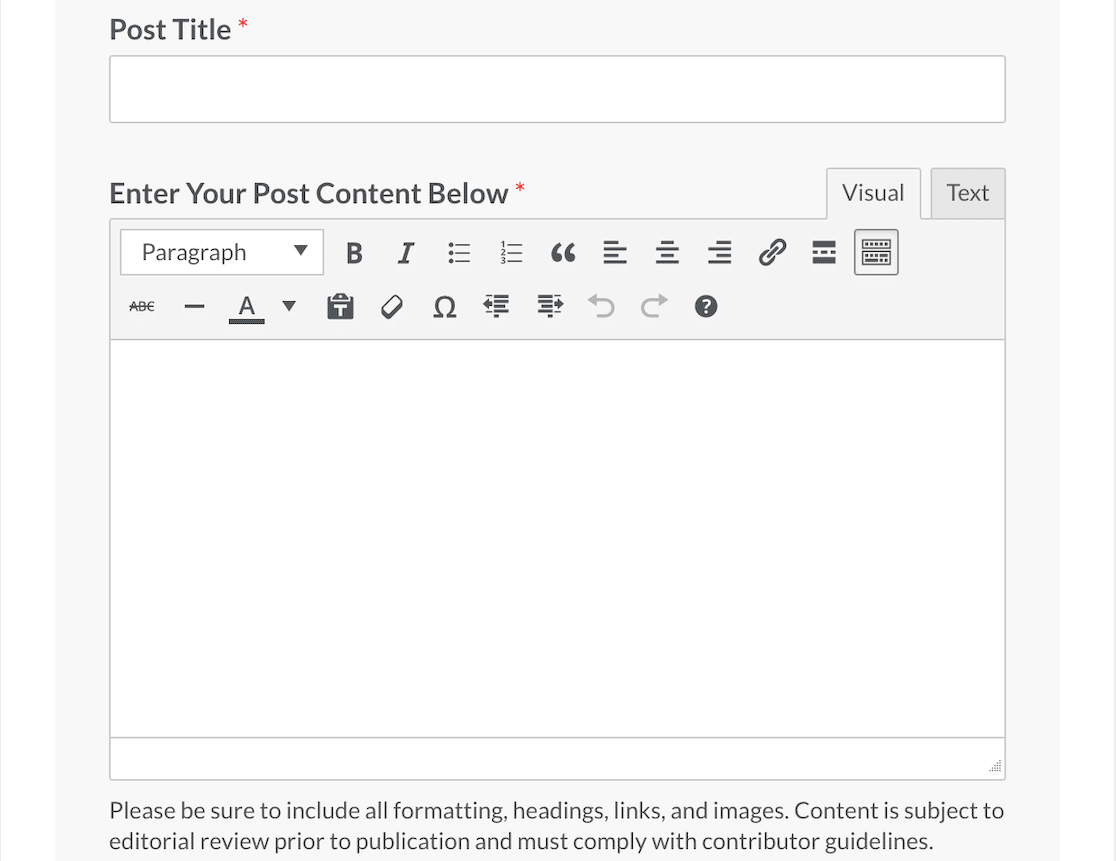 If you run a successful blog, you're probably already making money through advertising. Another way to make some passive income is by accepting guest posts for a fee.
There is a process involved if you decide to go this route. Although you could choose to accept and post any content that you receive, we advise exercising editorial judgment to make sure you're posting original, high-quality, and relevant content.
To get started, you can embed the WPForms guest blogger application form template on your website. After the user fills out relevant details, you can see whether they might be a good match for your site. If they are, you can reach out to them and invite them to fill out the blog post pitch form.
If the pitch sounds good for your site, the last step is having them fill out the paid blog post submission form. On this form, they'll submit their content, any accompanying assets, and their payment.
4. Photography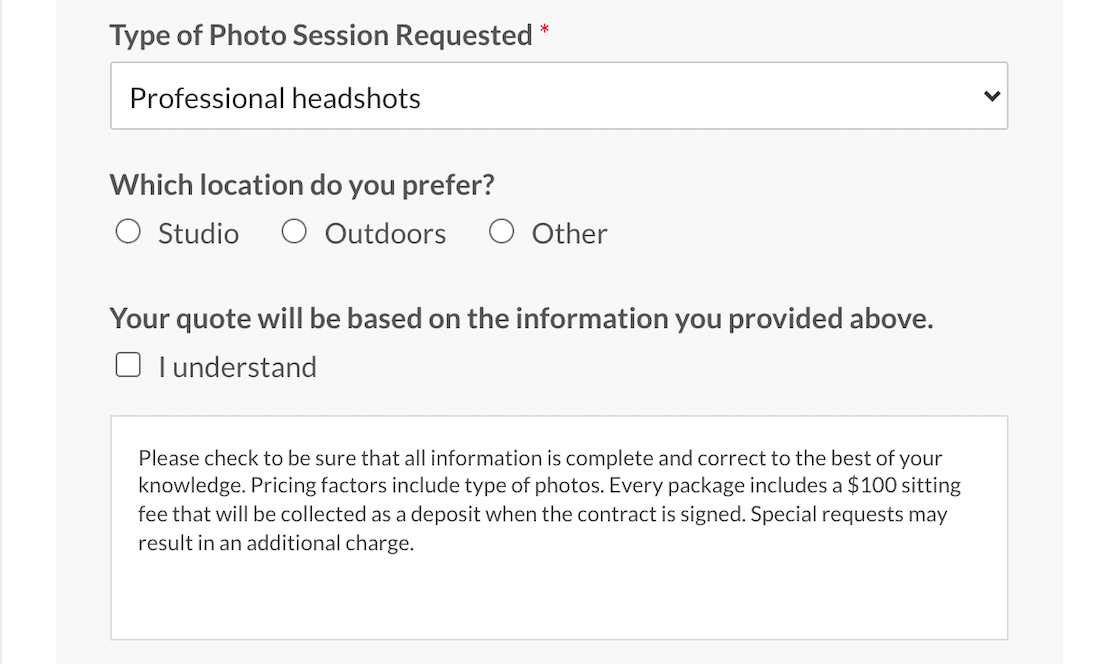 If you have a knack for finding the best light and an eye for photo composition, photography could be a good side hustle.
There are a few ways to be successful with a side gig as a photographer. You could be a general portrait photographer who takes family photos, professional headshots, pet portraits, or other frame-worthy pictures.
If that sounds like you, use the WPForms photo session quote form template on your business website. Potential customers can provide you with more information about what they want so you can create a quote for them.
Though more high-stakes and time-consuming, wedding photography is a lucrative side gig. If you want to offer your photography services to couples on their special day, our wedding photography contract form template can help you make the arrangements.
5. Event Planning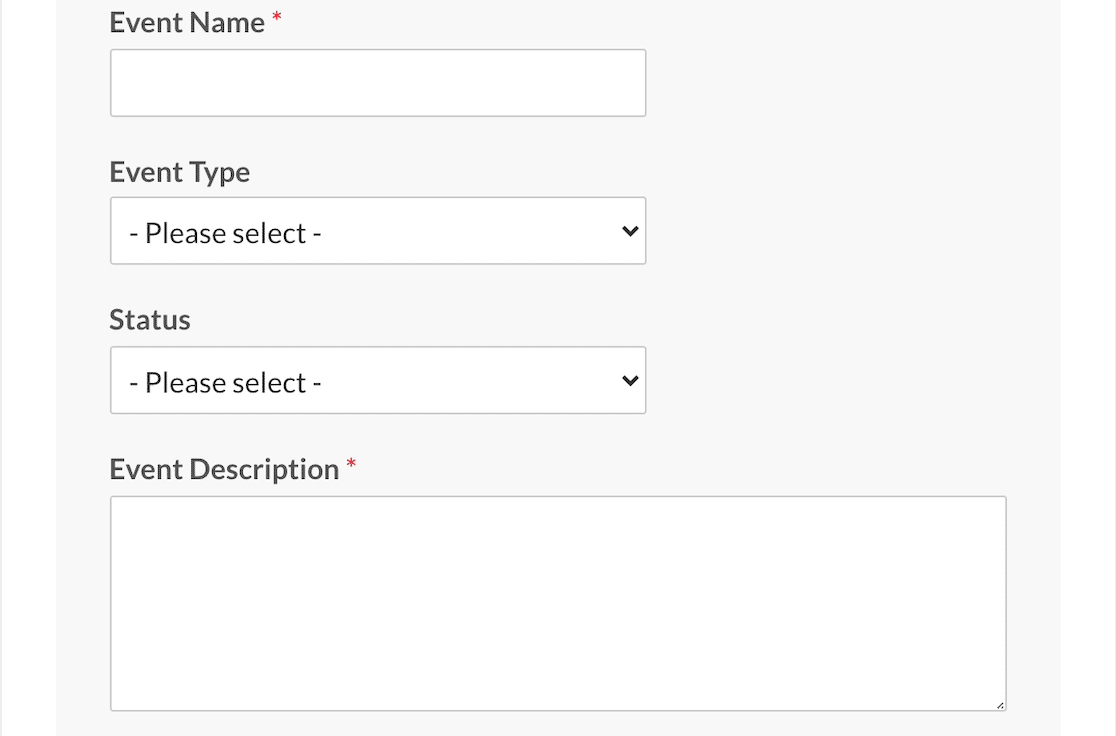 If you're the kind of person who is great at organizing and ensuring every detail is perfect, event planning might be your side hustle.
Embed the WPForms event planner form template on your website to start accepting new clients. They can fill out information about the type of event they want to hold and other relevant details that will help you determine cost and how you can be of service.
When it comes to working to register vendors for events like festivals and trade shows, our vendor registration form template helps you streamline the process by collecting all the information you need in one pass.
6. Fitness Training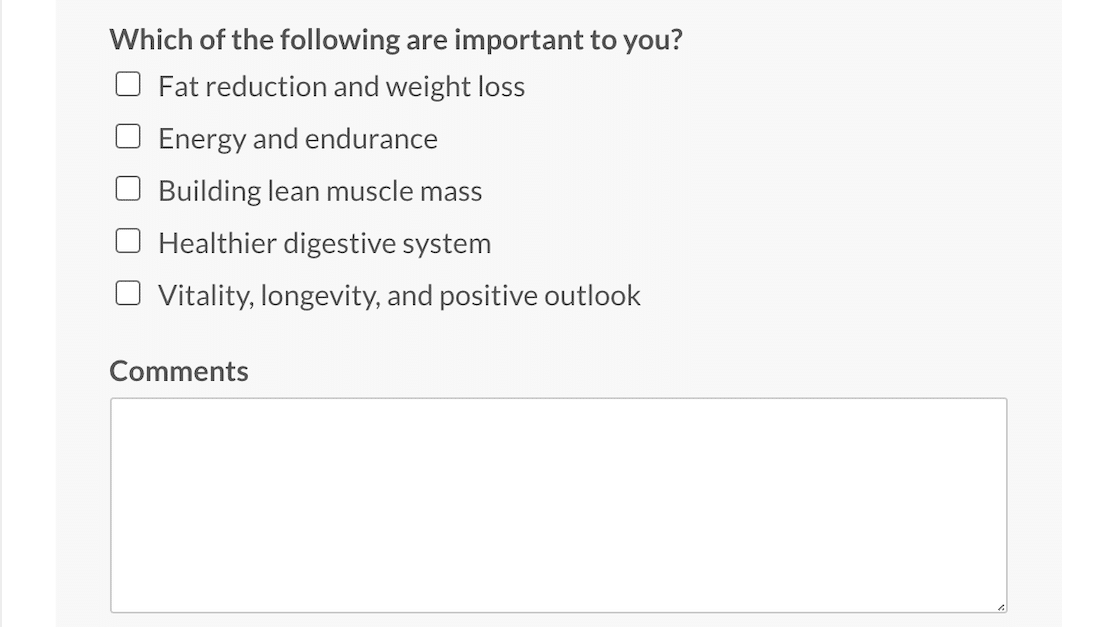 Although it typically requires a certification, that doesn't stop many fitness enthusiasts from getting certified to work as trainers in their spare time.
If you enjoy working out and you've been told you're motivational and encouraging, becoming a personal fitness trainer could be a good way to make extra money.
Ready to start accepting clients? Embed the fitness interest form on your website to get an idea of where your potential clients are and where they want to be with their fitness goals. Then you're ready to start helping them achieve those goals.
7. Podcasting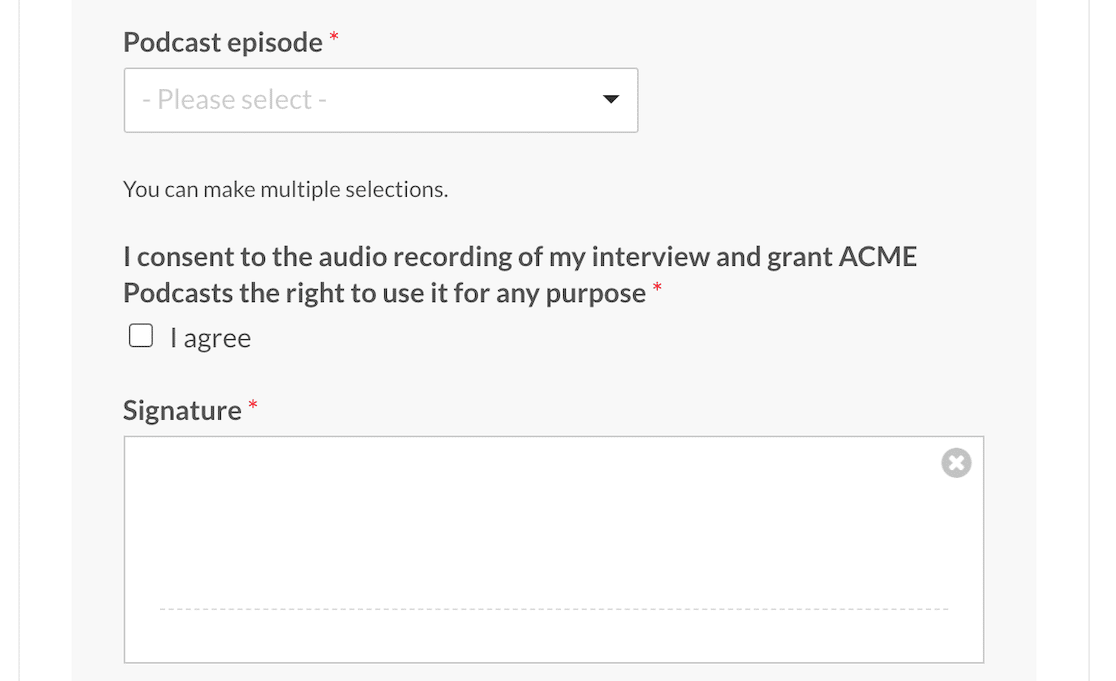 Are you naturally curious with a knack for conversation? If so, podcasting could become a lucrative side business for you.
The most common way to earn money on podcasts is through advertising and sponsorships. To secure those deals, though, you'll have to stand out.
Podcasts exist on nearly every topic under the sun. The ones that stand out have good production quality, dynamic hosts, and interesting guests.
Whether you bring in experts who know the subject well or someone with a great story, your reputation as a podcaster, and therefore your ability to secure sponsorships and advertisers, relies quite a bit on your guests. Choose wisely!
Already secured the best guests around? Use the WPForms podcast guest release form template to get consent for recording and distribution.
8. Membership Sites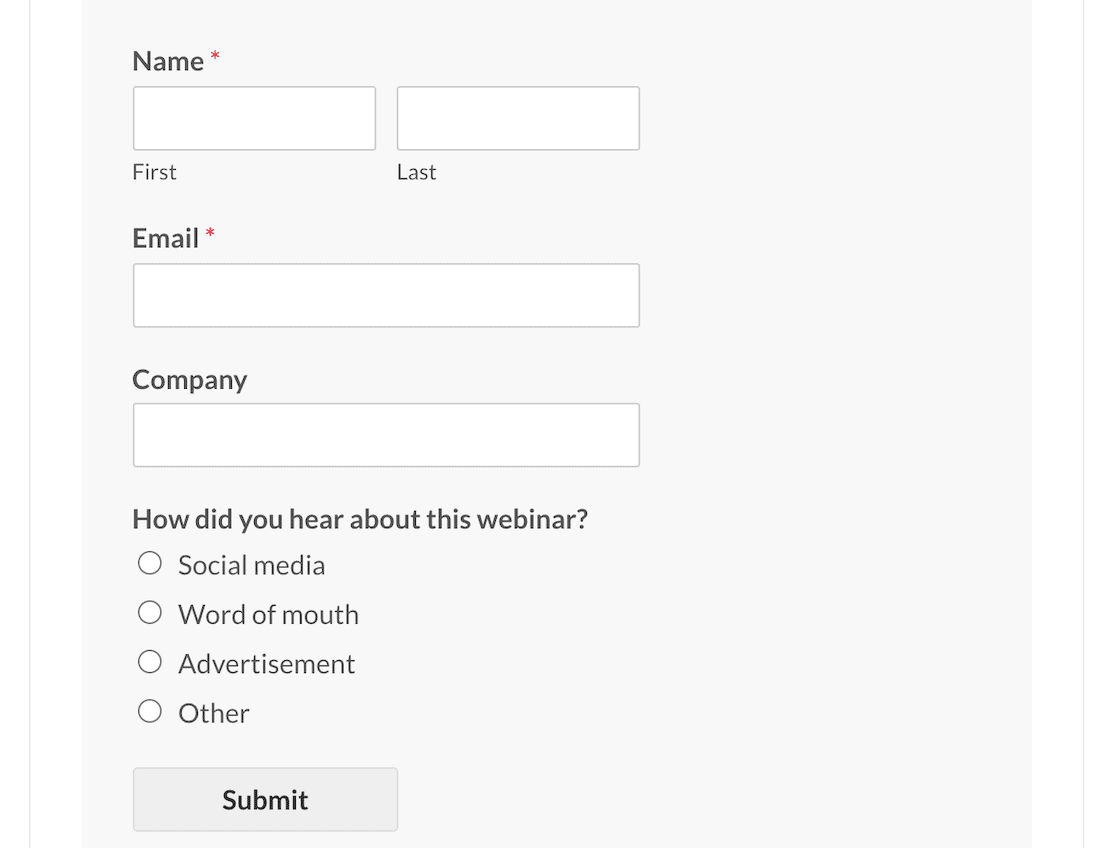 Membership sites require users to pay a subscription fee to access the content. They're a popular choice for those looking to set up an additional income stream.
Some ways you can use membership sites include online courses, webinars, premium gated content, early access to podcast episodes, newsletter subscriptions, and so much more.
Setting up a membership site is a little more advanced than some other methods on this list, but there are tools to make it easier. For example, you can use MemberPress to set up your membership site and various automation tools to increase functionality.
Next, add a signup or registration form. WPForms has several templates you can use, including the course registration form template, the webinar registration form template, and the online event registration form template. You can also create your own.
Connect your form to a tool like Uncanny Automator and create a recipe to enroll users when they fill out your form.
9. Handmade Items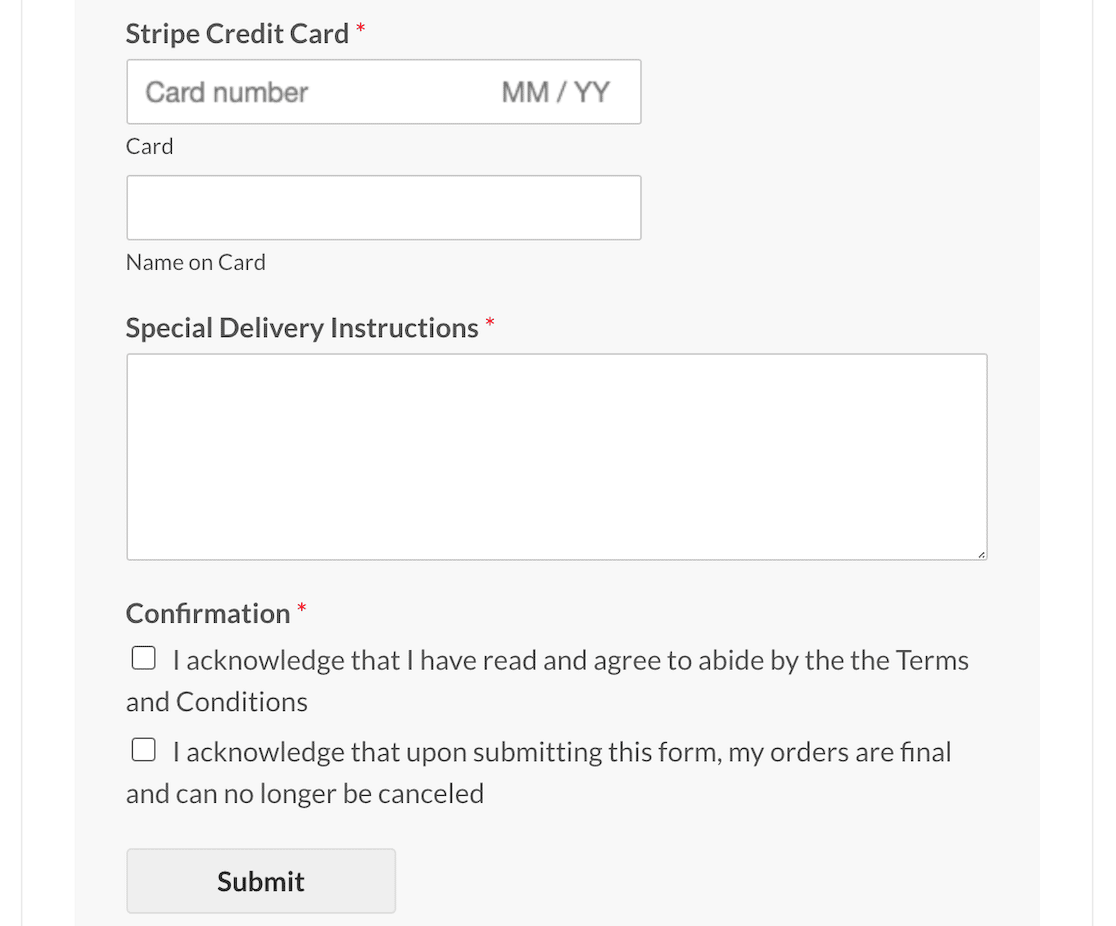 Are you crafty? Do you like to spend your free time making things? Shoppers love to buy unique handmade items and support local artists and businesses. If you have a knack for making handmade items of any kind, you can start a WordPress side hustle selling them.
First, you'll need to set your website up and list the available items. Then you can embed one of WPForms' order form templates, such as the simple order form template, sales order form template, or merchandise order form template.
With WPForms, you can use Stripe, PayPal, Square, or Authorize.Net as your payment gateway and collect payments for your items.
This kind of side hustle is great for people who want to engage in their hobbies while also making money in their spare time.
Next, Build Your Side Hustle Website
Now that you know how to use WPForms to start a side hustle, it's time to jump right in. If you're ready to start building a website to advertise your goods and services, take a look at this article on the best website builders for small businesses.
Don't forget to check out our comparison of Gravity Forms vs Fluent Forms vs WPForms too!
Create Your WordPress Form Now
Ready to build your form? Get started today with the easiest WordPress form builder plugin. WPForms Pro includes lots of free templates and offers a 14-day money-back guarantee.
If this article helped you out, please follow us on Facebook and Twitter for more free WordPress tutorials and guides.