Do you want to regularly check the search engine ranking of your website? Search engine ranking can affect your site's visibility, so it's a good idea to keep an eye on it.
That's where the right tool for checking your search engine ranking comes in handy.
In this post, we'll explore the best options for such a tool, including their features, prices, and more.
What Does a Search Engine Ranking Checker Do?
A search engine ranking checker tool provides critical data on a website's performance in search engine rankings, helping webmasters and SEO professionals make informed decisions to improve their website's visibility and online presence.
These tools also track and record the position of a website or webpage in search engine results pages (SERPs) for specific keywords or phrases. This helps website owners or SEO professionals monitor how their content ranks in search engines like Google, Bing, or Yahoo.
Many rank checker tools allow users to monitor the rankings of competing websites for the same keywords, and some offer additional keyword research features, suggesting new keywords or phrases to target based on search volume and competitiveness.
5 Best Search Engine Ranking Checker Tools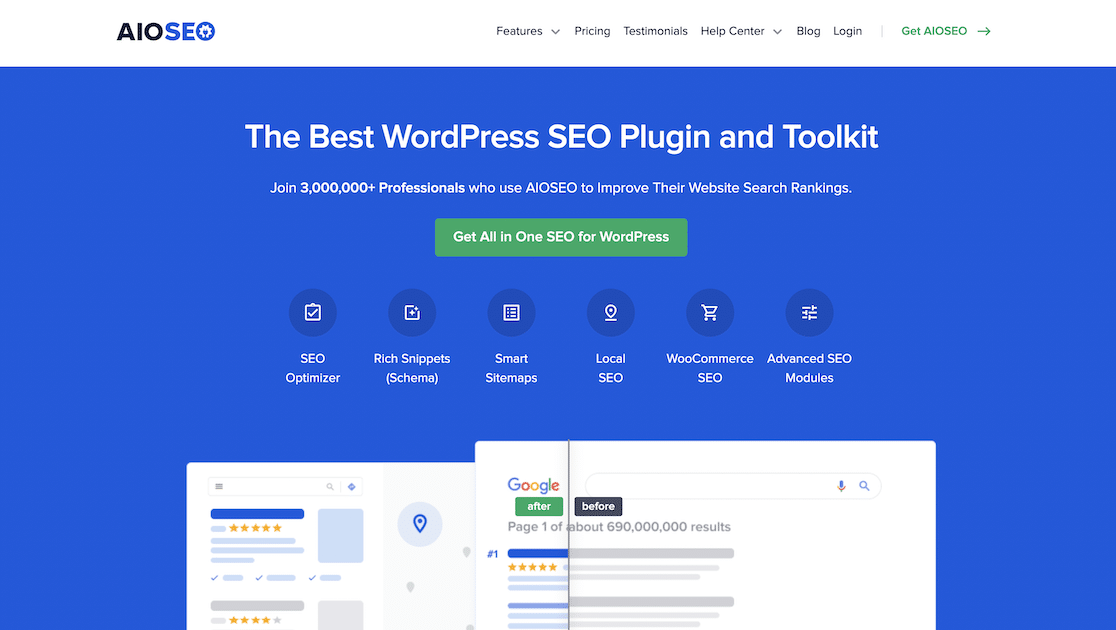 While AIOSEO is primarily known as an SEO plugin for WordPress, offering various SEO optimization tools for websites, it does offer ranking-related features that are incredibly beneficial. This extensive SEO toolkit simplifies the process of enhancing your WordPress website for improved search engine rankings.
AIOSEO offers a range of checking tools, including TruSEO on-page analysis, a comprehensive SEO audit checklist, the freedom to target an unlimited number of keywords, custom breadcrumb navigation, intelligent schema markup, WooCommerce-specific SEO tools, and more.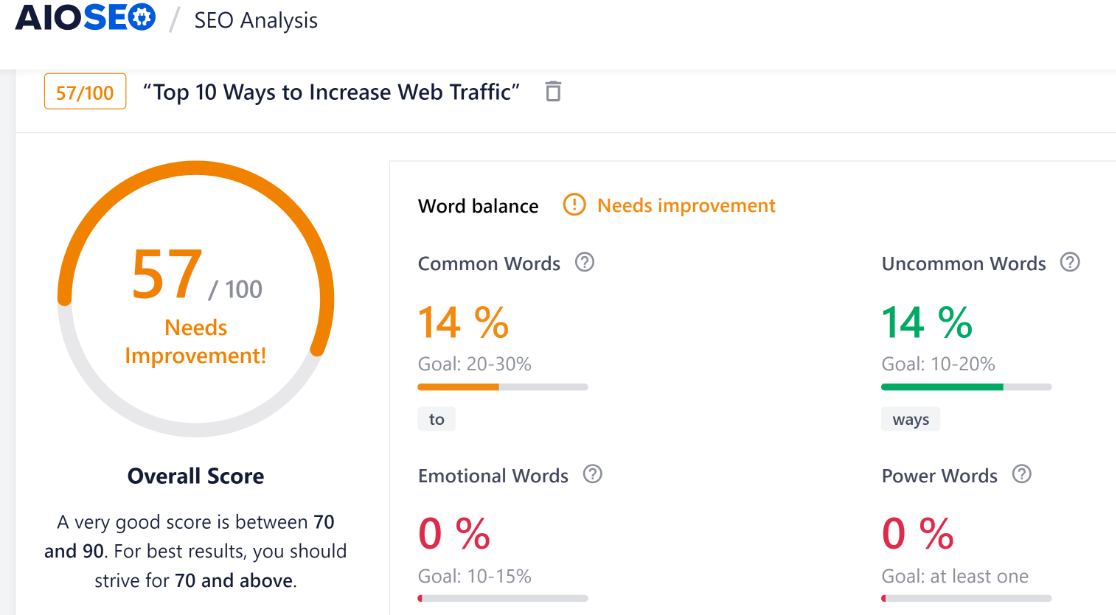 Notably, AIOSEO has introduced a new Search Statistics addon that facilitates keyword tracking and provides search insights directly within your WordPress dashboard. The addition of Keyword Positions and Keyword Ranking widgets allows you to establish straightforward SEO objectives while monitoring your progress through the user-friendly reports.
Additionally, the Content Rankings report is particularly useful for identifying content decay and significant performance trends. It supplies details such as the last update date of a URL, the rate at which content is deteriorating, SEO data for each URL, and additional information.
Notable Features:
On-Page SEO Optimization
Local SEO
Keyword Research
Rich Snippets Schema
XML Sitemaps
SEO Audit Checklist
WooCommerce SEO Tools
Plans and Pricing: Basic plans start at $49.60 per year.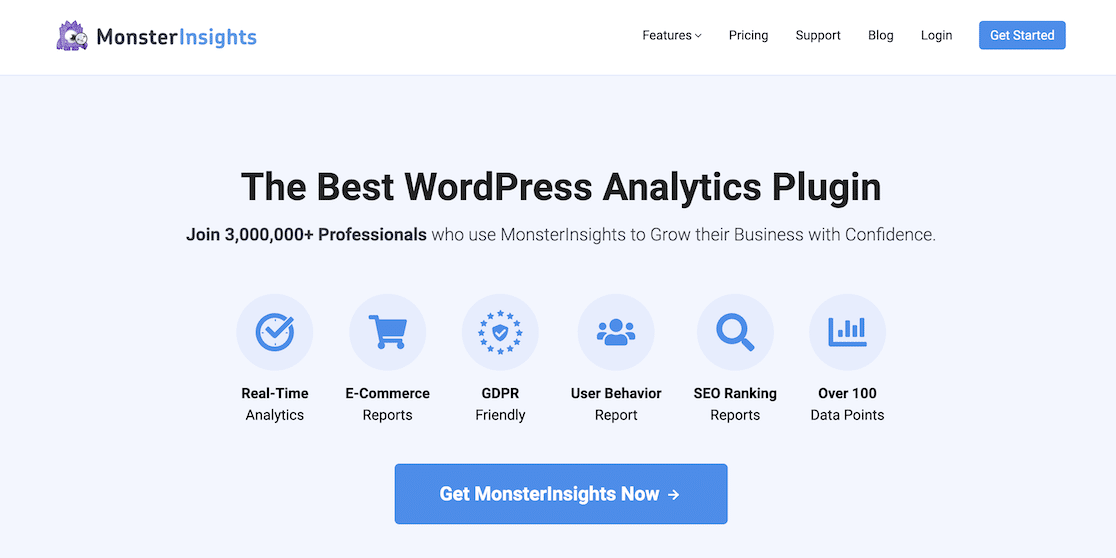 Next on our list, MonsterInsights is a good option for a search engine ranking checker tool thanks to its helpful integrations and easy interface, which makes it a valuable asset for website owners and marketers looking to improve their SEO and website performance.
It simplifies tracking and reporting in Google Analytics, and it offers a wide range of features and integrations for website owners and marketers to gain valuable insights into user behavior, content performance, and compliance with various regulations.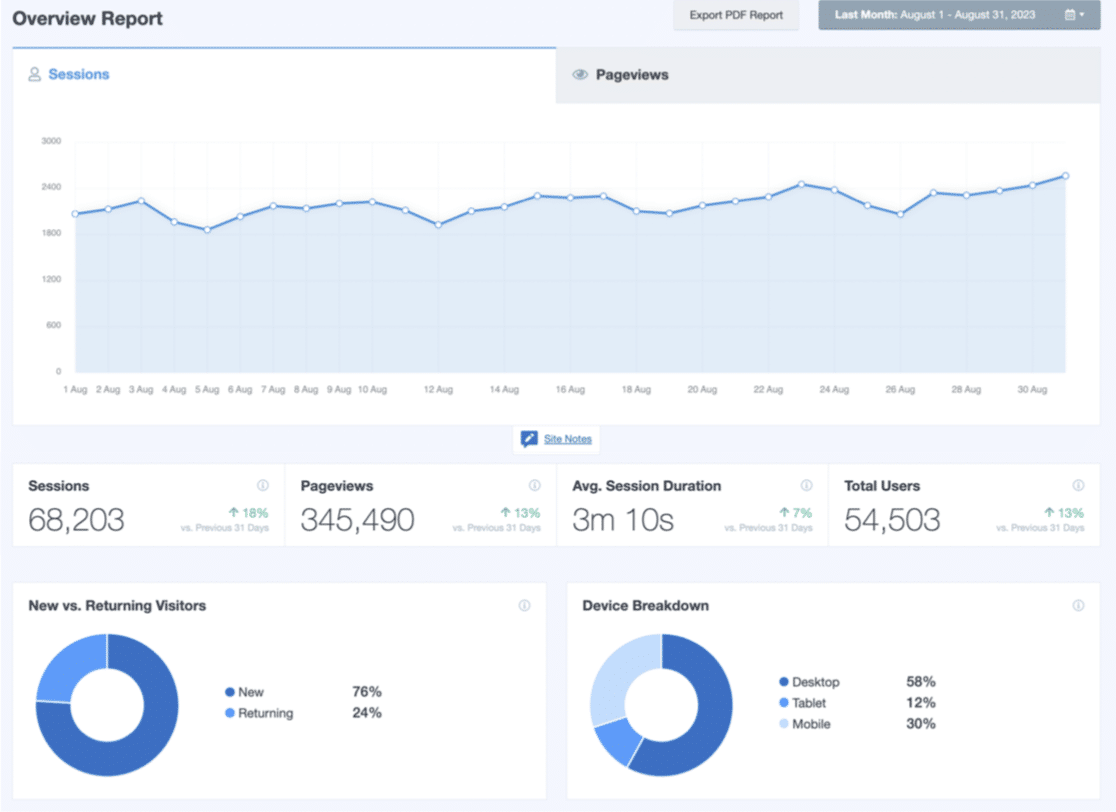 MonsterInsights empowers you to track keyword rankings from the WordPress admin area, using the Search Console report to unveil your website's top 50 Google search terms and their corresponding rankings.
This comprehensive report includes metrics such as clicks, impressions, click-through rate (CTR), and average position for each keyword, providing you with valuable insights for website optimization and ranking enhancement.
Notable Features:
Integration with Google Analytics
Search Console Report
Keyword Optimization
Traffic Analysis
Record Keeping and Annotation
Plans and Pricing: Paid plans start at $99.50 per year.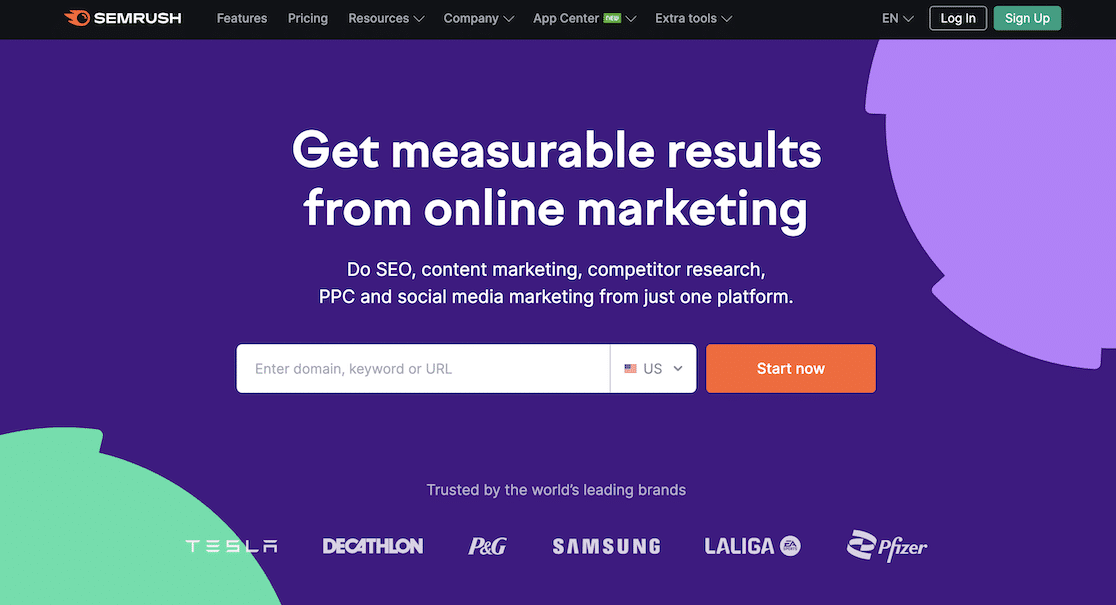 In our third slot, SEMRush offers a comprehensive suite of SEO-specific tools, including keyword research, on-page SEO suggestions, local SEO optimization, rank tracking, and competitor analysis, tailored to improve website performance and increase online visibility.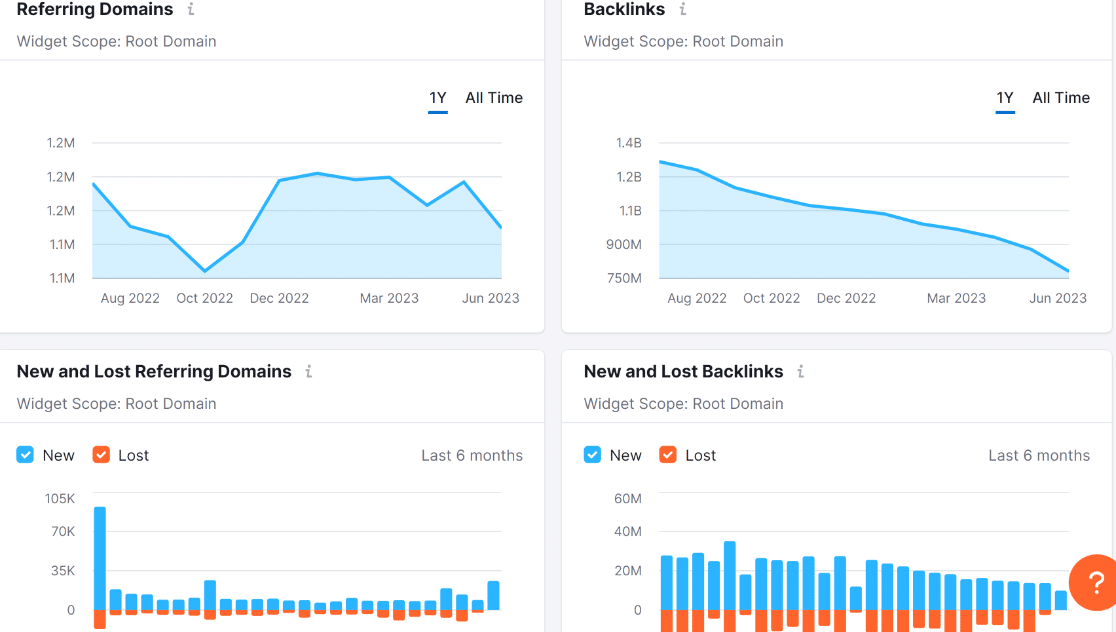 The platform also offers access to a suite of SERP tracking tools to monitor and optimize your online presence. Additionally, you can explore related features like Backlink Analysis Tools, Technical SEO Tools, and SEO Keyword Research Tools for comprehensive SEO and marketing insights.
SEMrush is a great tool because it provides a wide range of features for tracking rankings, competitor analysis, and algorithm monitoring, all within an easy-to-use interface. Its daily updates and integration with other SEO tools make it a powerful resource for improving your website's search engine visibility.
Notable Features:
Comprehensive Keyword Tracking
Competitor Analysis of Rankings
Algorithm Tracking
Keyword Research Integration
Detailed Reporting
Plans and Pricing: Pro plans come in at $129.95 per month.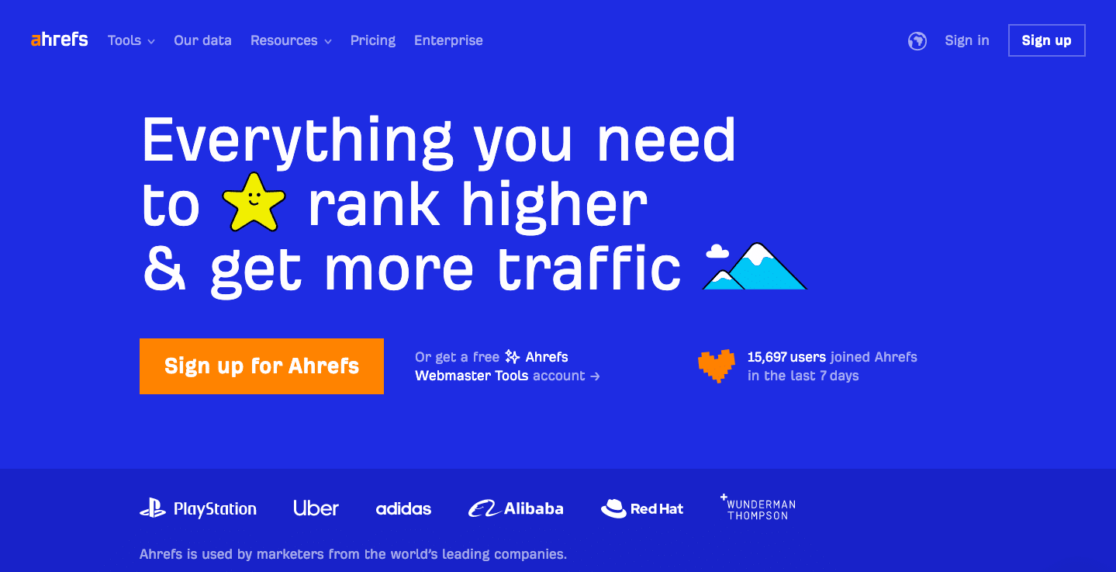 Ahrefs is a highly regarded search engine ranking checker tool because it offers a robust suite of features, competitive analysis capabilities, and user-friendly functionality. It's a go-to tool to help SEO professionals and website owners optimize their online presence and visibility in search engine results.
As for search engine ranking, Ahrefs Rank Tracker allows you to monitor and analyze keyword rankings, track SERP features, compare against competitors, and receive scheduled email reports for SEO performance.
Notable Features:
Integration with Google Search Console
SERP Feature Tracking
Competitor Analysis
Keyword Organization
Scheduled Reports
Plans and Pricing: Plans start at $99 per month.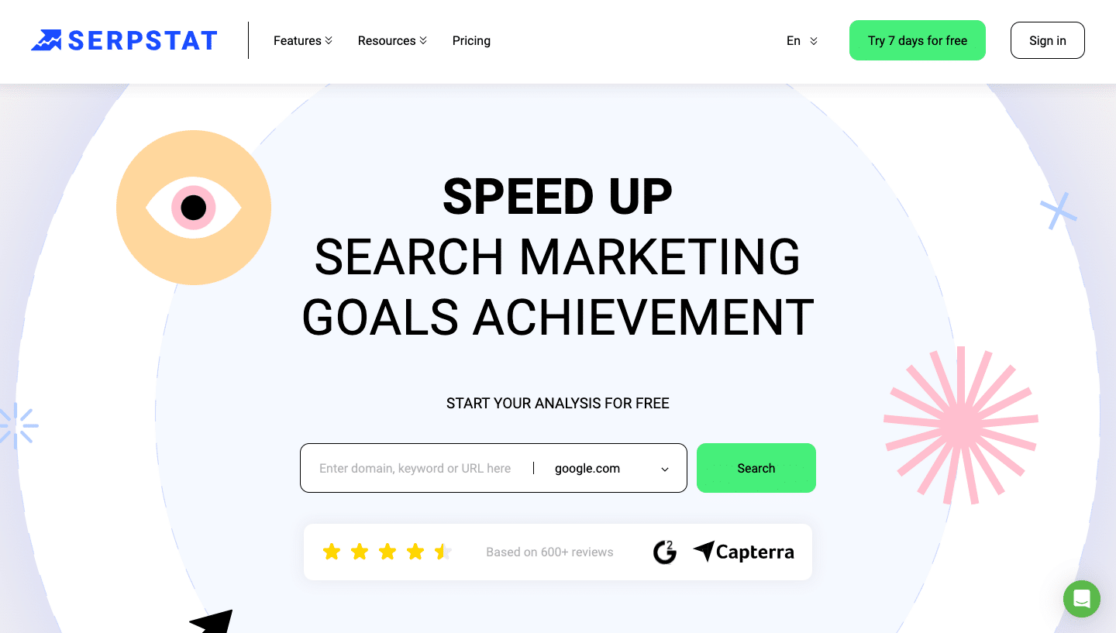 The last tool on our list, Serpstat is another all-in-one SEO option. Within Serpstat, you have the capability to perform an array of tasks, from website analysis and keyword exploration to backlink discovery and keyword monitoring.
Serpstat boasts an uncluttered dashboard, offering a central hub for managing settings and executing various operations. And for tracking the rankings of your search terms, you simply navigate to the Rank Tracker tab.
Serpstat enables you to scrutinize the position fluctuations of your search terms, draw comparisons with your competitors, organize your keywords into groups, and much more, all from the convenience of your dashboard.
Notable Features:
Detailed Rank Tracking
Competitor Analysis
Visual Reports
All-in-One Solution
Plans and Pricing: Paid plans start at $50 per month.
FAQs About Search Engine Ranking Checker Tools
As one of the most popular plugins for WordPress, we're often asked about search engine optimization. Here are some of our most frequently asked questions about search engine ranking checker tools:
What is a search engine ranking checker tool?
This question is often asked by individuals who are new to SEO (Search Engine Optimization).
A ranking checker tool is a software or online service that helps website owners and marketers track the position of their website's pages in search engine results for specific keywords.
How do search engine ranking checker tools work?
These tools typically work by querying search engines with specific keywords and analyzing the search results to determine where a website or webpage ranks for those keywords.
They provide users with a ranking report that shows their website's position in the search results.
How often should I check my website's search engine rankings?
The answer depends on your SEO strategy and the competitiveness of your keywords.
Some experts recommend checking rankings weekly, while others suggest monthly or quarterly checks. It's essential to find a balance that suits your specific needs and goals.
Next, Check Out These Additional SEO Tools
If you're looking to further optimize your site for search engine rankings, be sure to take a look at these helpful articles:
Ready to build your form? Get started today with the easiest WordPress form builder plugin. WPForms Pro includes lots of free templates and offers a 14-day money-back guarantee.
If this article helped you out, please follow us on Facebook and Twitter for more free WordPress tutorials and guides.