Figuring out how to calculate NPS (Net Promoter Score) can be confusing.
You probably know that if you want to determine how willing your customers are to recommend you to others, NPS is what you need. Arriving at that magic number is not always quite as clear.
Today, we're going to show you how to easily calculate your Net Promoter Score.
Why Do We Calculate the NPS Score?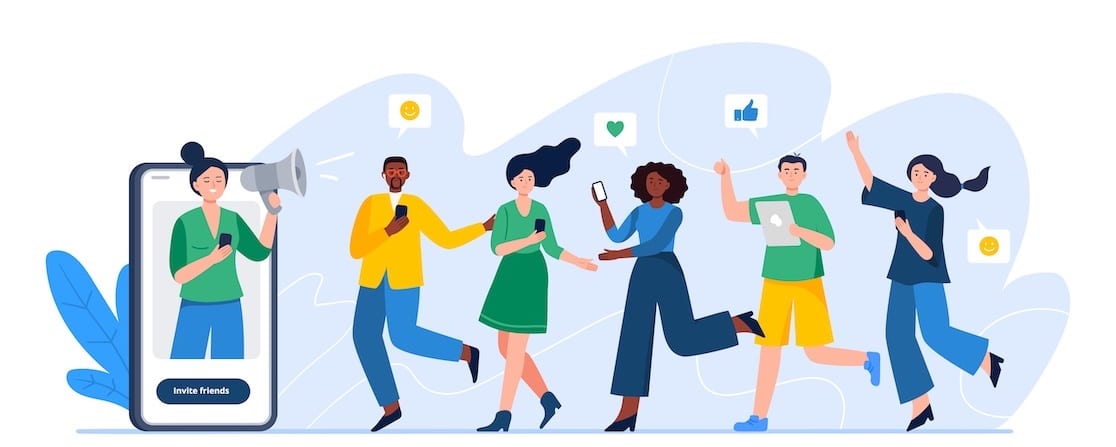 NPS goes a little bit deeper than a regular customer satisfaction survey. It asks customers directly how likely it is that they'll recommend your business to others. Word of mouth is important when it comes to marketing, so this information is critical.
NPS can help you better understand customer loyalty, churn, happy customers, and unhappy customers, too. Achieve and maintain a high NPS score to ensure customers are saying positive things about you.
How to Calculate a Net Promoter Score
You find your Net Promoter Score using a formula that uses scores from three categories: detractors, passives, and promoters.
In this post, we're going to walk you through the NPS calculation using the formula. We'll also show you an even easier way to calculate it automatically without using any math at all.
The NPS Formula
An NPS survey asks customers to rate a business on a scale of 1-10 in terms of how likely they are to recommend the business to others.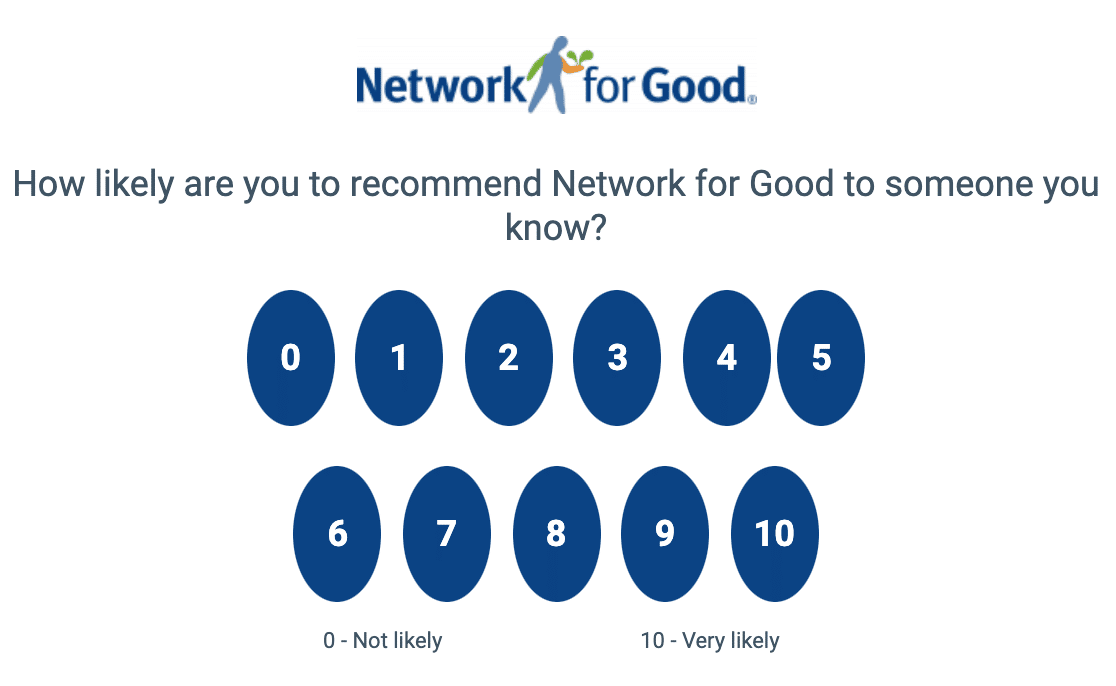 You can calculate the same score for whether employees will refer people they know to work at your business.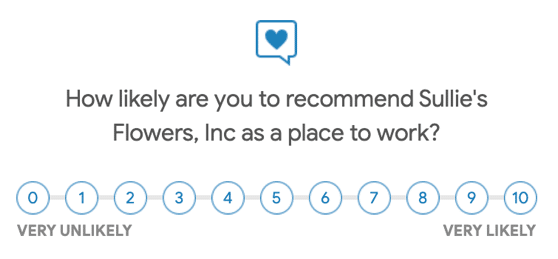 Each number corresponds to a category:
0-6 is a detractor
7-8 is passive
9-10 is a promoter
To get your NPS score, you're going to use this NPS calculation formula:
% Promoters – % Detractors = NPS Score
Let's say you had 200 people respond to your NPS survey like so:
110 rated your business a 9 or 10. This is your number of promoters.
47 rated your business a 7 or 8. This is your number of passives.
43 rated your business 0-6. This is your number of detractors.
The 110 promoters represent 55% of responses. The 43 detractors represent roughly 22% of responses.
So following the formula above, you take the percentage of promoters (55) and subtract the percentage of detractors (22). Remember that you don't have to do anything with the passives.
55-22 = 33.
Your NPS score is 33.
What's a Good NPS Score?
Once you complete the formula and have your Net Promoter Score, you have to know what that means. What's a good Net Promoter Score?
According to Bain & Company, which created the NPS, you can gauge your score as follows:
0-19: Good
20-49: Favorable
50-79: Excellent
80+: World Class
How Often Should You Send NPS Surveys?
If you're going to manually calculate your NPS using the formula above, you're going to need firm numbers. If your numbers are constantly changing, your NPS score won't be reliable. Therefore, you should pick a few specific points in the year to conduct surveys (typically by email). You can do them quarterly or twice a year. Do what makes sense for your business, but keep it on a schedule.
The WPForms plugin for WordPress has a Surveys and Polls addon to calculate NPS scores automatically. If you install that, you won't need to remember the formula or do any math to find your score. You can find that metric right away.
How to Automatically Calculate Your NPS Score
The easiest way to automatically calculate your NPS score is by using WPForms with the Surveys and Polls addon. After you've installed the WPForms plugin on your WordPress site, you can create your NPS survey. No need to reinvent the wheel here. WPForms has a template you can use.
Next, you'll enable survey reporting in the form settings.
To do this, click on Settings » Surveys and Polls.

The Surveys and Polls option will appear, and you'll need to click the toggle button to Enable Survey Reporting if it isn't enabled already.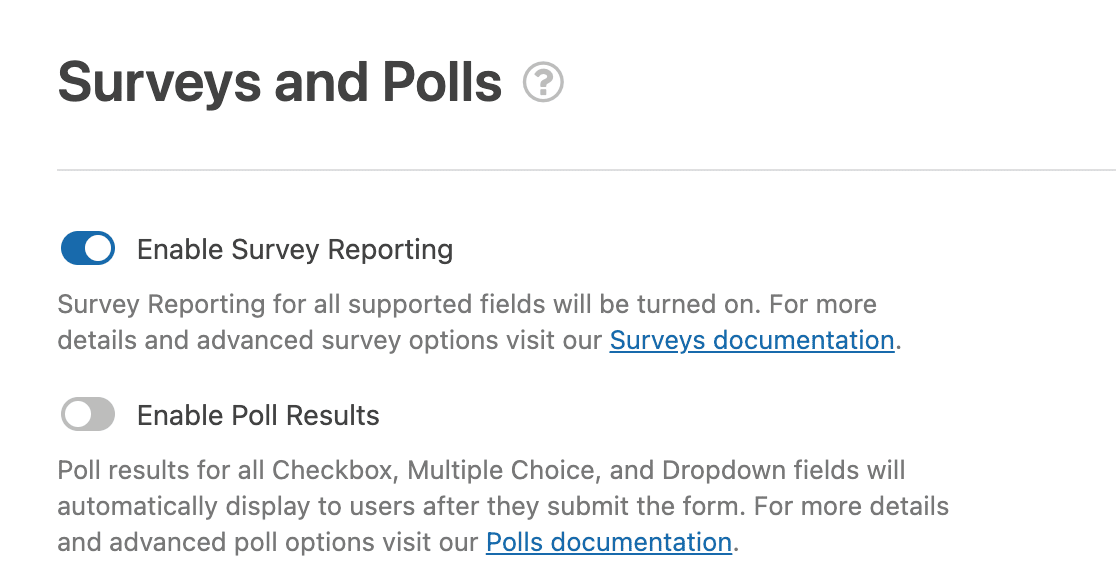 Once that's enabled, you'll see some additional options for your form. You now have the ability to view survey results.

Now let's skip ahead a little bit. After your survey is published and you've collected responses, instead of using the formula to calculate NPS, you can simply go back to that form and click on Survey Results.
The first section you see when you go into survey results is the graph of responses.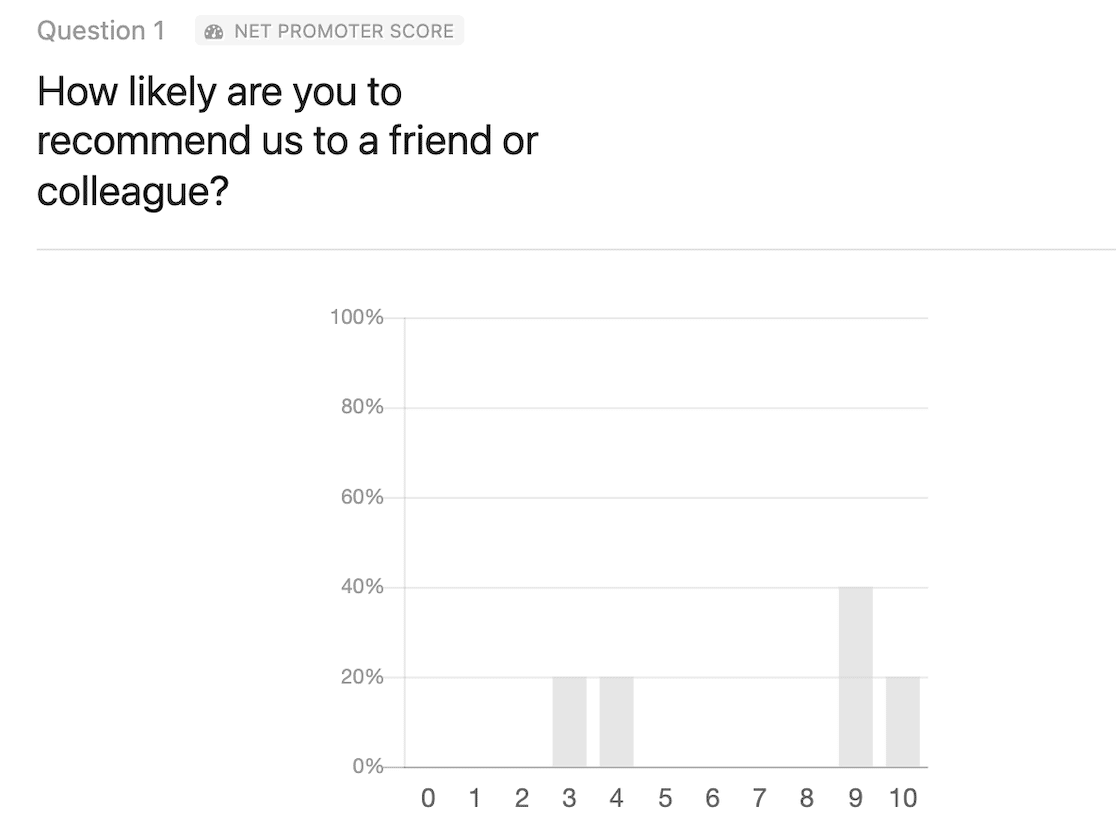 The second thing is the Net Promoter Score itself.

In this example, there were only 5 survey respondents. You'll notice that the WPForms plugin gives you the same data that you would have to calculate. You just don't have to manually calculate it here. It updates in real-time.
Of the 5 respondents, 2 were detractors (20%) and 3 were promoters (60%).
Your overall NPS, 20,  is already automatically calculated for you. If you need to double-check it, use the percentages.
60-40 = 20.
Remember that you need to have the WPForms plugin with the surveys and polls addon to create this NPS Survey form and automatically calculate the score.
And that's it! Now you know the formula to manually calculate your Net Promoter Score, as well as how to use WPForms to calculate it automatically.
Next, Gather Feedback With Customer Surveys
If you want to gather more specific feedback about customer experience, you can create a customer survey using WPForms. The survey questions encourage your customers to share their experience. If you need some ideas to get started, we've got 52 feedback form questions you can ask. Likert Scales are also great for gathering consistent customer feedback.
Ready to build your NPS survey? Get started today with the easiest WordPress form builder plugin. WPForms Pro includes lots of free templates and offers a 14-day money-back guarantee.
If this article helped you out, please follow us on Facebook and Twitter for more free WordPress tutorials and guides.