Trying to find the best WordPress login plugin to improve the registration and login process for your users?
If you're an online store or a membership site, it's incredibly valuable to have the ability to customize your WordPress login page and enable users to easily sign up or log in to your site.
In this post, we'll take a look at some of the best WordPress login page plugins that allow you to customize your WordPress login pages.
Best WordPress Login Page Plugins
Here are the best login page plugins for WordPress:
Let's consider the features that each plugin on this list has to offer.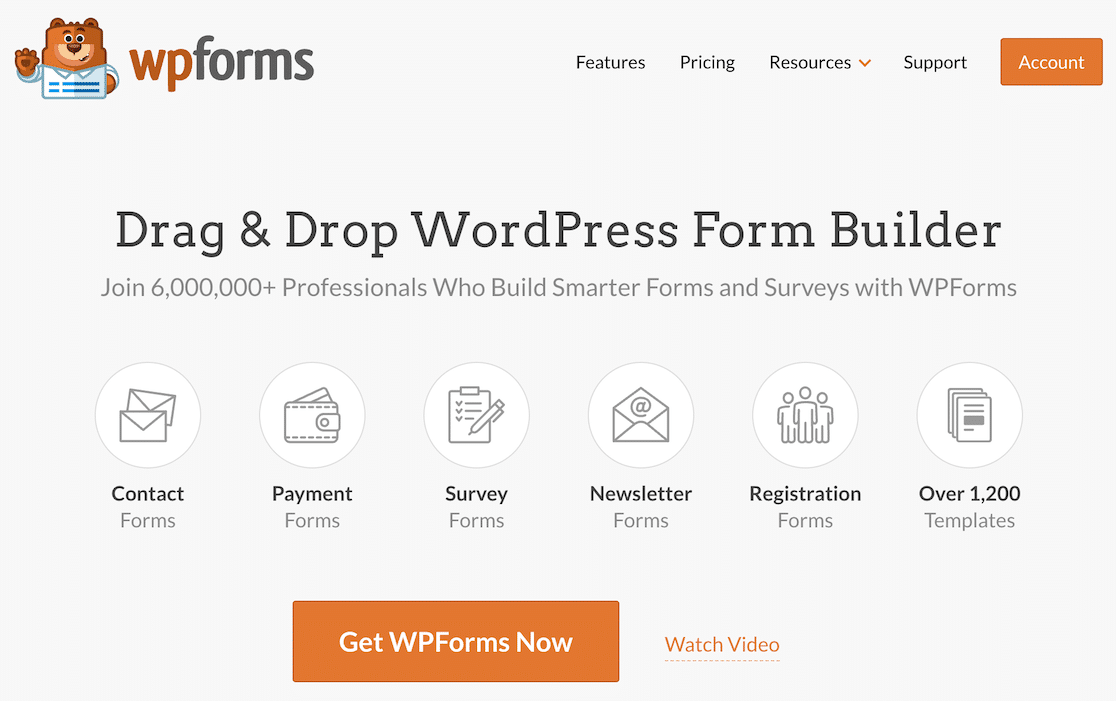 WPForms is one of the most comprehensive form builder plugins for WordPress websites. It's highly user-friendly and lets you create almost every kind of web form – including registration and login forms – within a few minutes.
WPForms has a dedicated User Registration addon that you can use to create login and user registration forms that integrate seamlessly with your WordPress user database.
That means you can allow new WordPress users to create a new account on your site and log in using customized forms that look far more appealing than the plain-looking default WordPress login screen.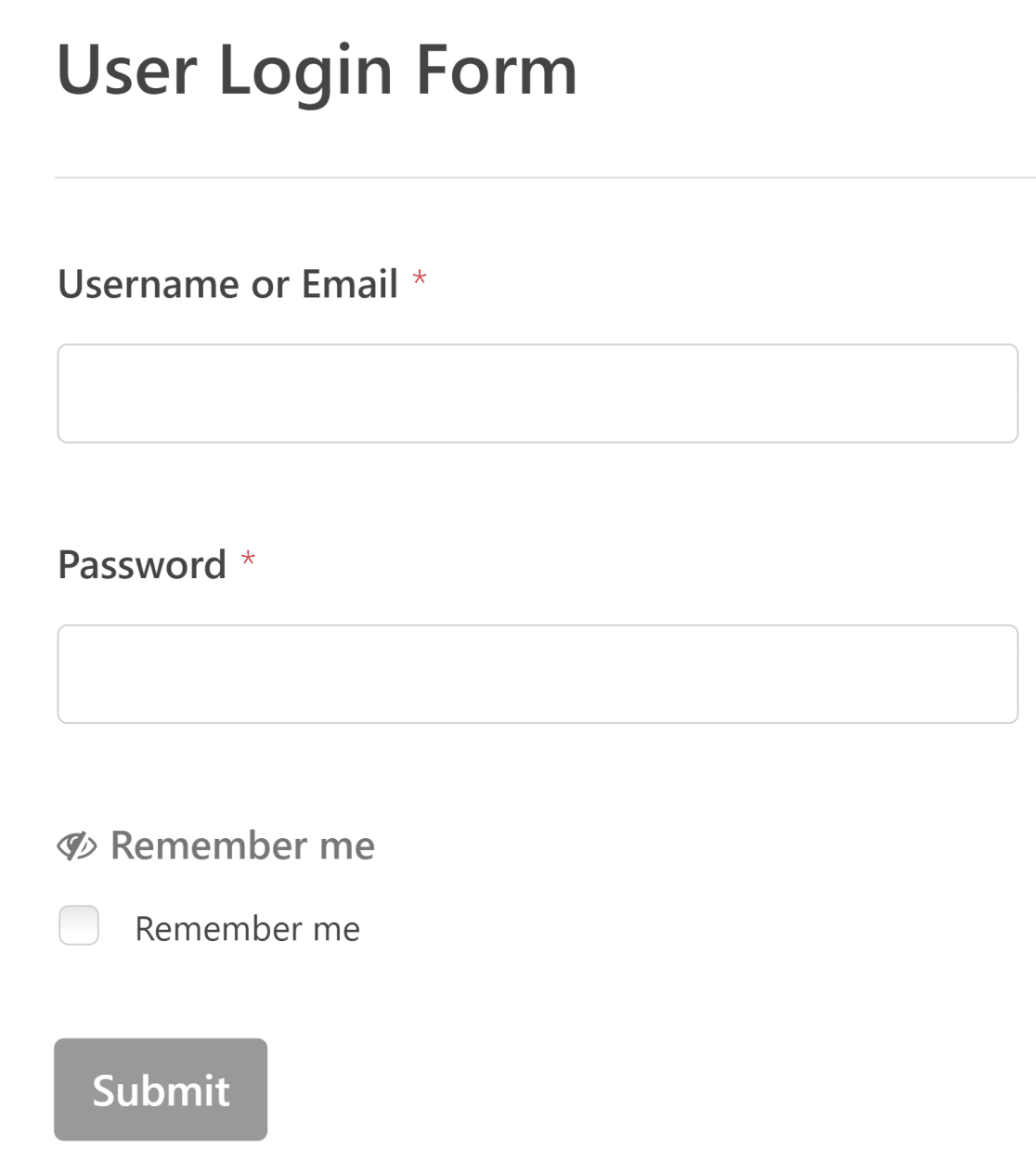 You also get ready-made form templates for registration, login, and password reset forms, which are completely customizable with a simple drag-and-drop visual interface. This makes WPForms ideal for beginners and advanced users alike, requiring no custom CSS or HTML at all.
The best part is that you can match your form's appearance with your WordPress theme using form style options in the WordPress block editor. It's a no-code point-and-click system, so you can pick the styles and colors for your labels, fields, and buttons without any hassle.
With WPForms, you can embed your form anywhere on your WordPress site including within a new page, the sidebar, or the footer.
You can even add your site logo on the top of the form by converting your login form into a page. This is extremely easy to do with the Form Pages addon.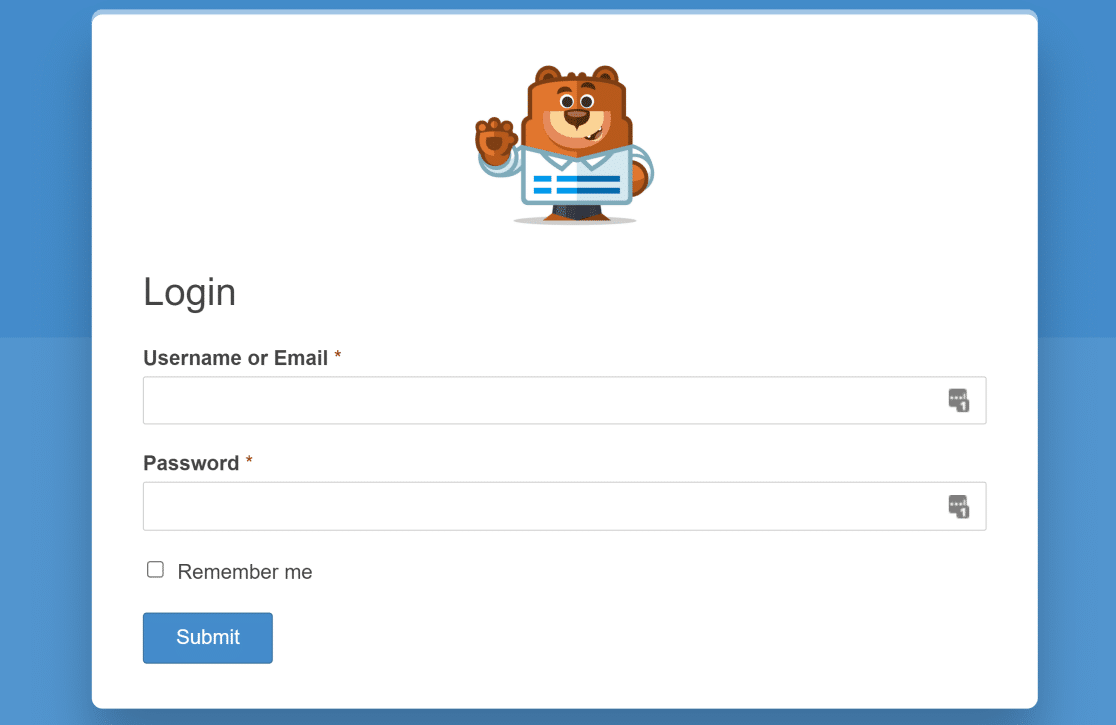 What's more, WPForms provides spam protection methods like anti-spam tokens, Google reCAPTCHA, hCAPTHCA, Cloudflare Turnstile, and custom CAPTCHA to block spambots from abusing your registration or login forms.
The User Registration addon also lets you enable email validation by choosing between manual approval or user activation methods to maximize your site security and prevent spammers from signing up.
Other than that, WPForms also has the following features:
Seet our guide on how to make a WordPress registration form from a template for instructions.
Pricing:  The User Registration addon is available in WPForms Pro and above, starting from $199.50 per year.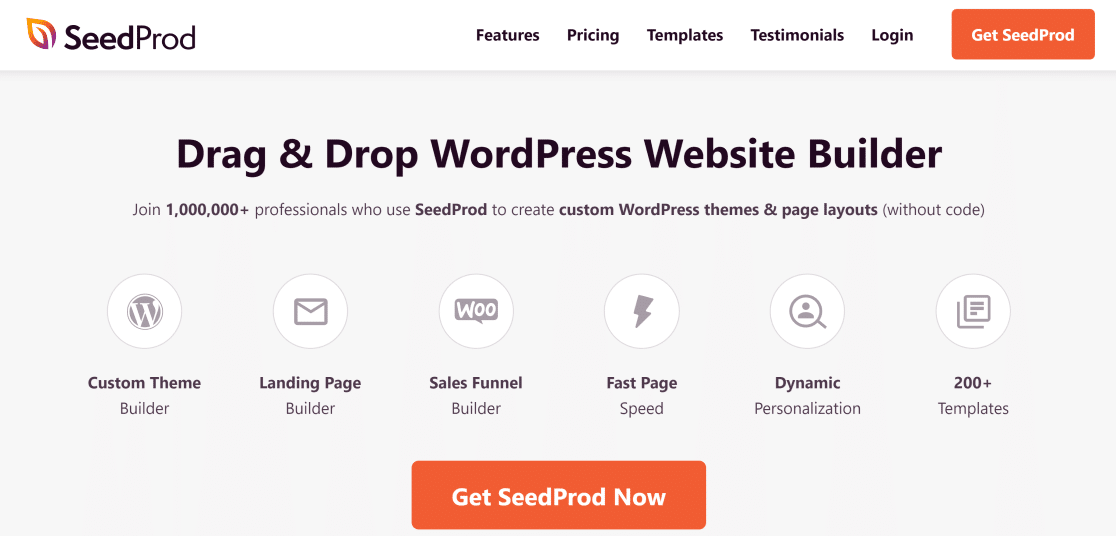 If you're looking to create a visually stunning login page for your WordPress site, then SeedProd is the best solution. SeedProd is one of the best landing page builder plugins for WordPress.
You can design your whole website using SeedProd, but one of its main specialties includes login page customization, for which it provides several different templates.
For example, it took us 2 minutes to use this login page using SeedProd for our test WordPress site: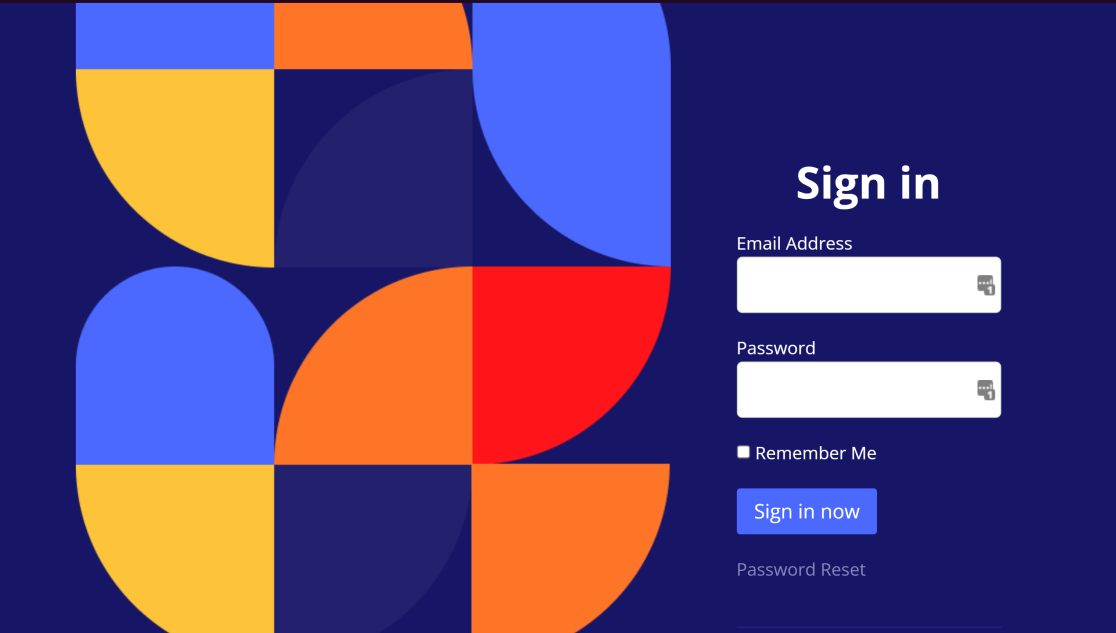 If you don't want to use a pre-built login page template, then SeedProd still makes it really easy to create a login page from scratch.
You can add the Login Form block to any landing page that you've created using SeedProd and personalize it to match your theme using background images, fonts, and colors.
Besides, SeedProd has the following features:
Pricing: SeedProd provides login page customization functionality on all plans, starting from $39.50 per year.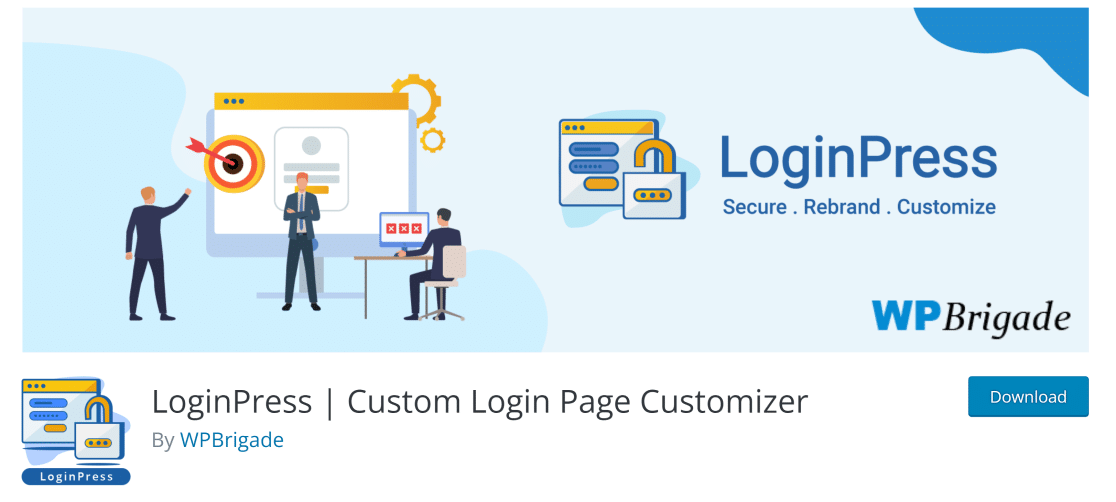 LoginPress is one of the most highly-rated login page plugins for WordPress. This plugin is a great choice for users that prefer having a wide range of customization options for their login page.
With LoginPress, you can use pre-made login templates to quickly build your login page and add custom design elements to it. For instance, LoginPress supports various different fonts and customization options for the login button.
LoginPress also supports reCAPTCHA V2, reCAPTCHA V2 Invisible, and V3. While this is a great way of reducing user registration and login spam on your site, LoginPress lacks the less intrusive spam prevention methods like anti-spam tokens (which is included in WPForms).
Overall, LoginPress is a great choice for designing beautiful login pages and maintaining your site security, though it lacks some spam blocking features available in WPForms.
Pricing: LoginPress is a freemium plugin with paid plans starting from $49 per year.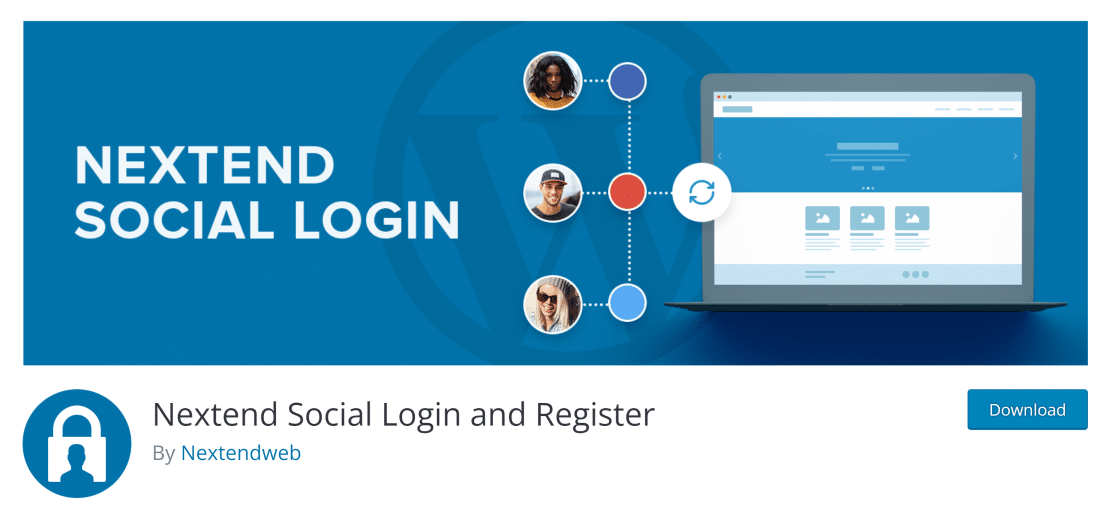 Nextend Social Login simplifies the login process by allowing passwordless login via social accounts. Besides the standard WordPress login, Nextend provides extra options for logging in using Gmail, Facebook, or Twitter accounts.
This is a great way of improving your user experience since many users find it easier to simply log in to your site using one of their social media accounts.
Nextend Social Login has a very simple user interface, so you can easily set it up on your site and add extra login options. The plugin also lets you configure customer redirection URLs to lead your users to any page on your website after logging in.
You also get decent customization options and login layouts to ensure consistency between your site's design and the login page.
Pricing: Nextend Social Login provides 3 login providers for free but you can unlock additional providers with the pro plan starting from $49 per year.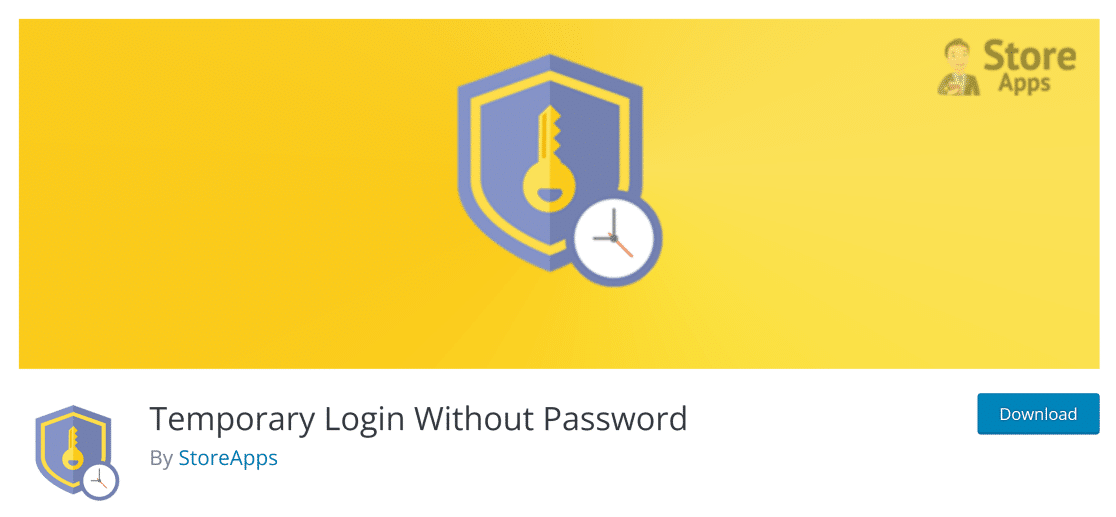 Temporary Login Without Password is a simple, lightweight plugin that allows you to give users access without the need for registering an account with your site.
This plugin creates temporary, self-expiring login links that allow users to log in and access password-restricted parts of your website.
For example, you can provide a temporary login link to a developer or an editor and have them quickly review things without having to create a permanent account.
Temporary Login Without Password is a very handy tool for users site admins that want to provide temporary access to certain people. It also has good tracking features and enables you to see how many times a user logged into your site using the temporary link.
Pricing: Temporary Login Without Password is free for use.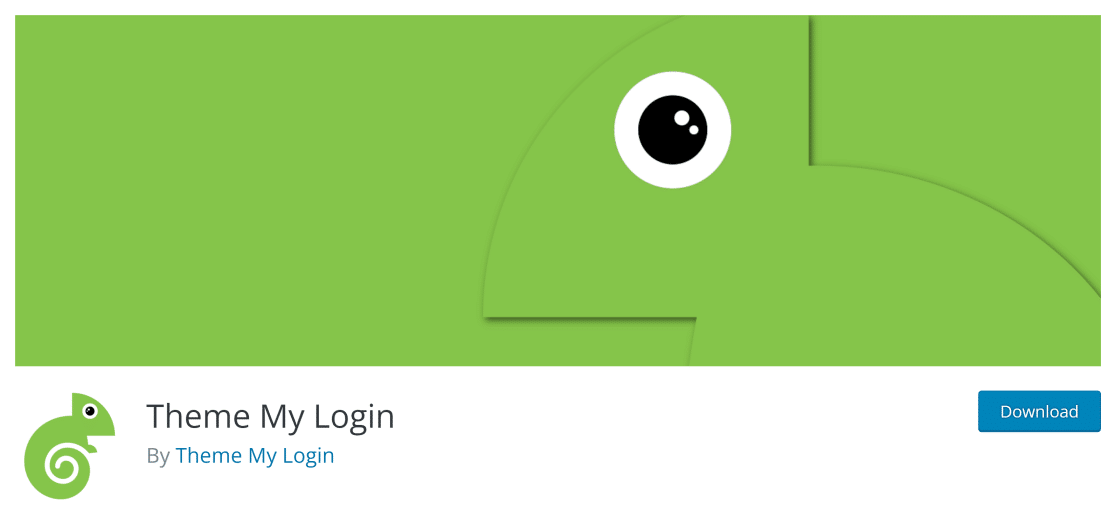 Theme My Login is another popular login page plugin. It's very user-friendly and allows you to bypass the default WordPress login page and replace it with a custom login or registration page that matches your site's theme.
With Theme My Login, you can create frontend registration pages, customize URL slugs for login/registration/password, and even use social accounts to register or login to your site.
Pricing: Theme My Login is free but addons like social media login cost extra.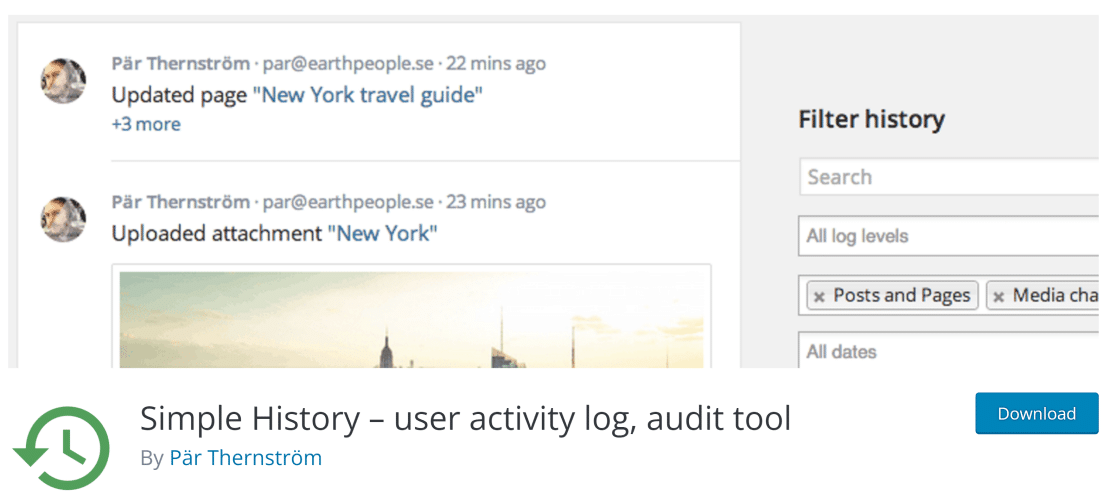 Simple History provides tracking functionality for logged-in users on your site. It maintains a record of user activity on your site. With a regularly updated record, you can monitor user behavior and keep your site safe from any malicious activity.
For example, you can easily see if a user edited a widget, post, page, or menu on your site. And you can also see if any user changed the settings of your plugins or any other WordPress tool.
Simple History also logs the IP addresses of users with failed login attempts. This can help you identify a possible hacker and blacklist them from accessing your site for security.
Pricing: Simple History is a free and open-source WordPress plugin.
Which Is the Best WordPress Login Page Plugin?
There are a number of great options when it comes to WordPress login plugins. But if we had to pick one, we strongly recommend WPForms. This is because WPForms not only allows you excellent customization options for your WordPress login page but also has the most user-friendly interface for building registration or login forms.
Besides, it provides the best anti-spam tools that secure your forms from abuse. With WPForms, you get the best balance of customization, ease of use, and security.
Another very good option is SeedProd. If you're looking to create beautifully designed landing pages, then SeedProd is one of the best options. However, adding spam prevention tools like reCAPTCHA isn't as straightforward with SeedProd compared to WPForms.
And there you have it! You now know the best WordPress login plugins so you can make an informed decision when shopping for the plugin for your needs!
Best Login Page Plugin FAQs
Got more questions about login page plugins? Take a look at the following commonly asked questions:
Why Should I Customize My WordPress Login Page?
WordPress has a very plain-looking default login page. It doesn't reflect your site's theme and only has the WordPress login on top of the login form.
From a visual standpoint, this isn't very good, especially if you have a well-designed website with an attractive theme. Moreover, the default WordPress login page isn't good at blocking spambots, which is a big security risk for your site.
A good WordPress login page plugin solves these problems by giving you the ability to customize the design and field of your login form. Plus, some WordPress login plugins come with anti-spam tools, which make your site a lot more secure.
How Do I Keep My Login Page Secure?
You can keep your login page secure by using anti-spam tools like reCAPTCHA, Turnstile, or hCaptcha. These tools can effectively block spambots from abusing your registration and login forms. At the same time, we also recommend using email validation to ensure your registration forms are only used by real people with authentic emails. WPForms lets you build secure login forms with its email validation and strong suite of anti-spam tools. In addition to that, you should use two-factor authentication to further prevent hacking attacks on your site.
What Is the Alternative to LoginPress?
You can use WPForms as an alternative to LoginPress. You can create brand new registration and login forms customized to suit your needs with the easy drag and drop form builder offered by WPForms. You can also use SeedProd to create your login and registration pages. Both of these are great alternatives and offer tons of other features to improve your WordPress site management.
Next, Explore the Best Calendar Plugins
Looking for calendar plugins for scheduling and appointments? Check out our post on the best WordPress calendar plugins for our top recommendations.
Also, if you want to run a class survey, make sure to check out these student survey questions for useful ideas.
Create Your WordPress Login Form Now
Ready to build your WordPress login form? Get started today with the easiest WordPress form builder plugin. WPForms Pro includes lots of free templates and offers a 14-day money-back guarantee.
If this article helped you out, please follow us on Facebook and Twitter for more free WordPress tutorials and guides.