Today, we're excited to announce the brand new Salesforce addon for WPForms!
The Salesforce addon will let you automatically send form entries from WPForms to Salesforce CRM.
Goodbye, manual admin. Hello, automation!
If you've been copying data from your form entries to Salesforce, this addon will be a game-changer.
And you don't need to pay for a service like Zapier to connect WordPress to Salesforce. So you'll save money too.
Let's look at how it all works.
Automatically Create Salesforce Objects
Do you want to create objects in Salesforce when your forms are submitted?
Now it's super easy to do that – and it's all done automatically in WPForms.
All you'll need to do is select the object you want to create in the settings for your form, like this: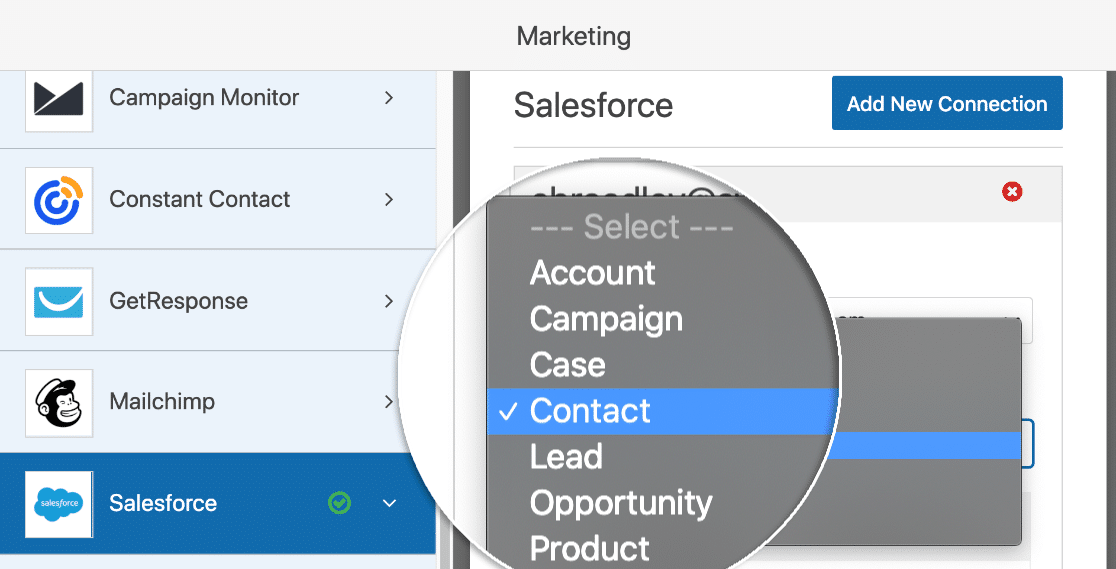 For example, you could create a new Lead from each submission, or use an internal form to quickly add new Salesforce Accounts.
The possibilities here are endless. Once you start using the addon, you'll find so many ways to make your workflow faster and more efficient.
After you've chosen the object you want to create, you'll just need to map the fields in your form to the fields in Salesforce.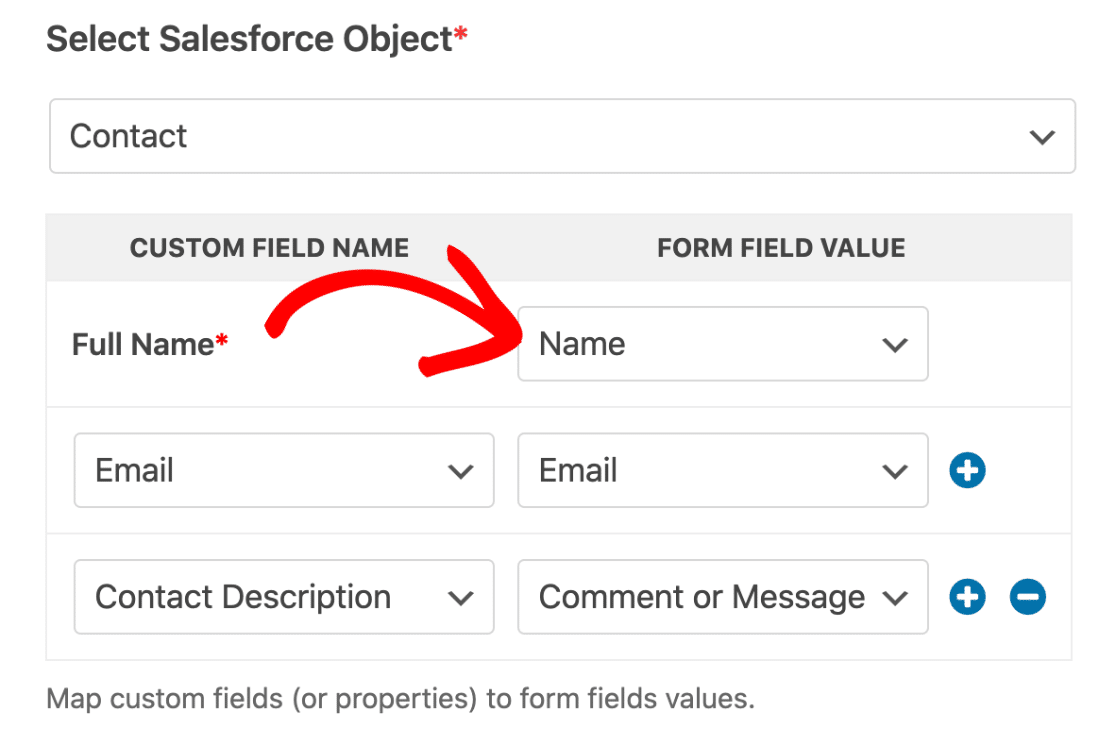 And you can use Conditional Logic if you want to control which entries are sent to Salesforce.

And that's it! Now your form entries will be sent to Salesforce.
No more copying and pasting contact records when you receive new entries!
Use Any WordPress Form With Salesforce
With WPForms, you can connect any form to Salesforce CRM.
And you can also add multiple Salesforce accounts if you need to.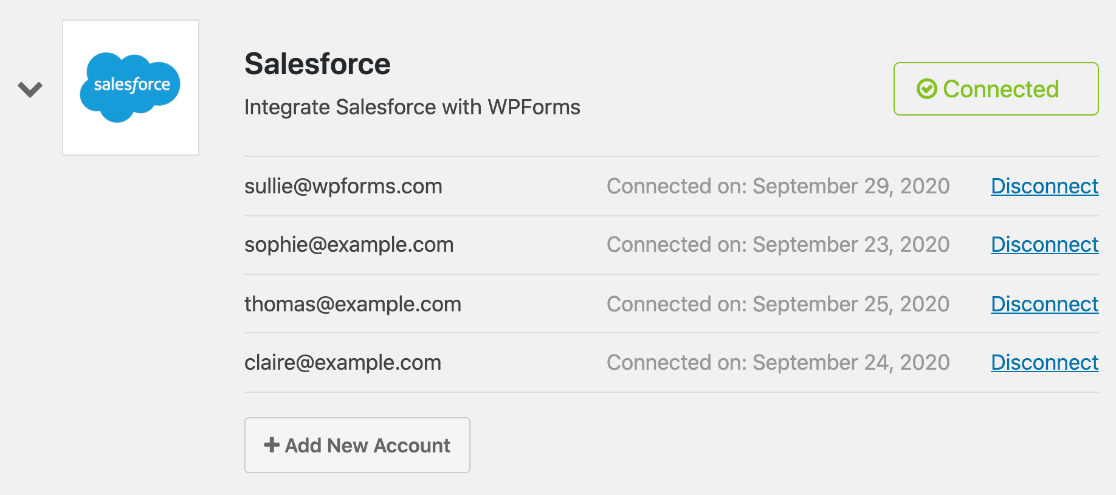 This flexibility gives you total control over where the data is saved.
Behind the scenes, we use the Salesforce API to securely send your form entries. If you need more details, check our Salesforce addon documentation.
Get Started With WPForms and Salesforce
The Salesforce addon is available now to WPForms Elite customers.
Are you ready to get started?
Get the world's best contact form plugin and install the Salesforce addon on your site today.
From all of us in the WPForms team, thank you for your ongoing support! We hope you love the new addon. And you can send us your feedback and suggestions at any time.
We're looking forward to bringing you even more awesome features in the coming months!
Claire and the WPForms Team