Do you need some effective ways to sell ad space on your WordPress website?
Monetizing your website by selling ads is a great way to make money online and supplement your monthly income.
In this article, we'll share with you some of the best ways to sell ad space on your website so you can begin to earn passive income.
What Is Needed to Sell Ad Space on Your Website?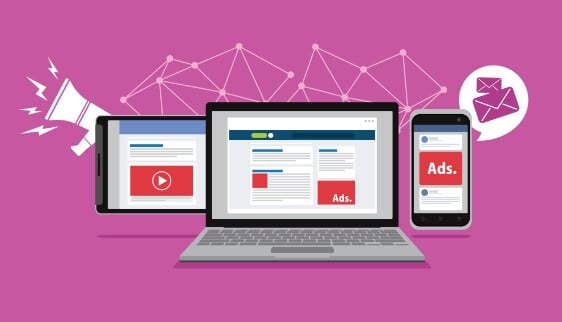 You might be thinking that having a website is all you need to sell ad space on your website to other businesses.
While that's technically true, there's a lot more to monetizing your website with ad space than simply filling your webpages up with random ads.
After all, if no one buys the products and services you promote on your website, businesses are not going to continue paying you for ad space.
Luckily, we know what some of the most important requirements are for being ready to sell ad space on your WordPress website:
Your Own Website: This may seem obvious, but if you want to make money selling ad space, you have to have your own website. For help with this, check out this useful guide on the best blogging platforms for beginners.
Site Traffic: There is no way anyone is going to pay you to advertise their products on your website if there isn't sufficient traffic coming to your site every day.
Quality Blog Content: Businesses wanting to promote their products and services on your website want to tap into the traffic that comes to your site every day. They also want to know that the people who come to your site don't leave right away because you aren't offering high-quality, valuable blog content.
Design and Functionality: Your site visitors should be able to navigate your website easily. This increases the exposure they'll have to the different ads you display on your site.
Now that you know the basics needed to successfully sell ad space on your website, let's take a look at some tips for selling the actual space on your website.
1. Use a WordPress Form Builder and Sell Ad Space Directly
Let's face it, sometimes you need to advertise that you have ad space available, especially if you're just starting out.
But that's okay because the WPForms plugin has you covered when it comes to telling people that you have retail space on your site for advertisements.
Selling ads directly to business owners is beneficial for a number of reasons:
You have full control over pricing
Communicating with advertisers is easy
You can show interested advertisers your site's metrics
You get to keep all revenue generated since there is no 3rd party company involvement
Offering discounts to loyal advertisers is a cinch, which can foster long-term relationships and guarantee passive income
WPForms has an exclusive Advertisement Order Form template that makes selling ad space on your website simple.
In fact, those with interest just have to fill out your form that's fully customized by you.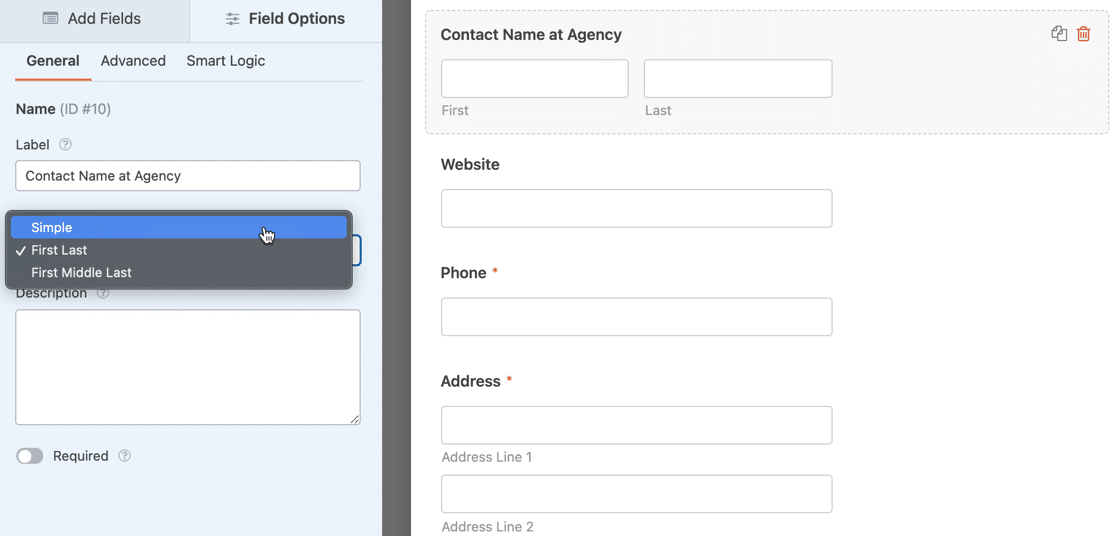 You can even use the Rich Text field to let advertisers write and style their ad copy directly in your form.
And if you want to collect payments from people on your forms, rest assured. WPForms integrates with PayPal, Authorize.Net, Square, or Stripe so you can easily collect money.
For help with selling ad space on your website using an online form, check out our tutorial on how to create an Advertise With Us form in WordPress.
2. Approach Advertisers Directly
If you really want to dive in and do some work, there's always the option of approaching advertisers directly and seeing if they're interested in buying ad space that's available on your website.
While this may be tough to do, if you have an industry-specific website and a lot of traffic, you'll be able to convince some businesses to work with you without a problem.
Here are some tips for approaching potential advertisers directly:
Use Google Analytics to help you discover more about your site visitors so you know what kind of businesses they'll likely want to buy from.
Research your competition and see who advertises on their site. From there, you can either contact those same businesses or those with similar products and services for sale.
Be ready to share why your site will be of interest to potential customers of theirs, what your bounce rate, average time on site, and page view stats look like, and how previous advertisers have done when displaying ads on your website.
Track the number of outbound links your site sees on a regular basis and share that with possible advertisers to show your site visitors' willingness to click away from your site and onto something else that interests them.
Show advertisers how you plan to promote your website to your existing followers and a broader audience base.
If you can convince businesses selling high-quality products and services your site visitors will love that they should display ads on your website, you're sure to make a lot of money with very little effort.
3. Make It Automatic
If you don't want to deal with the hassle of finding businesses that want to pay you to display ads on your website, or just don't know where to start, a good thing to try first is automating the process.
For example, you can use a service like AdSense to monetize your available ad space and easily generate extra cash through your site visitors. Here's how it works:
You pick from text, text and image, linked, and even video ads.
Select where on your site to display each ad type.
Advertisers that want you to display their ad on your website then bid for the prime ad space available.
Every time someone sees or clicks an ad, you make money.
Check out how wikiHow, one of the original users of AdSense, displays ads on its website: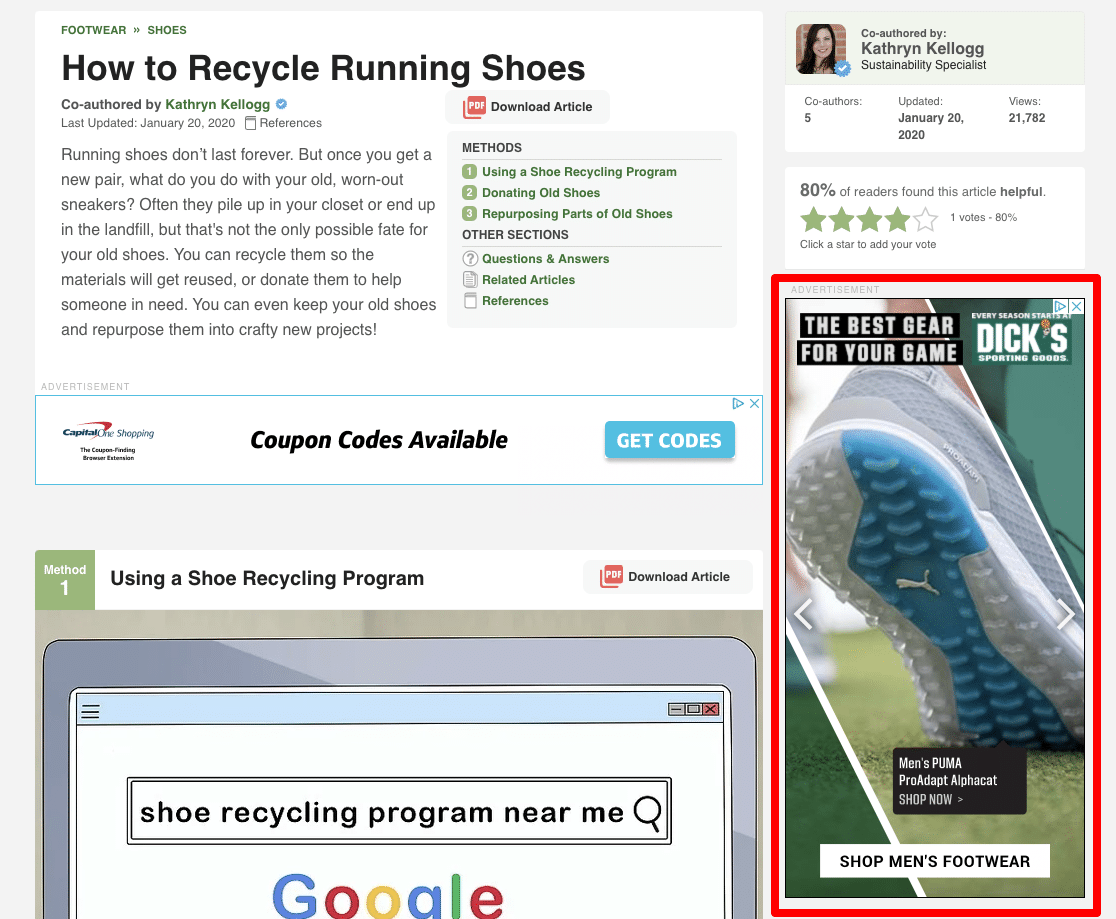 Notice that in an article for recycling running shoes, an ad for brand spanking new men's running shoes displays in the sidebar.
The great thing about automatic advertising is that you don't have to do a lot of work. Using special algorithms, these automated ad services can detect relevant ads that should display for your site visitors based on the type of content you publish, so nothing truly seems out of place and your site visitors are more likely to be interested and click through.
3. Test the Big Three and See Which One(s) Make the Most Money
There are three popular advertisement types you can sell to businesses looking to drive traffic to their websites by placing ads on your website:
Display Advertisements: These are bought and sold between you and the business directly. They will generate you money based on how many impressions they receive. This means the more people that come to your website and see the ads displayed on your site, the more money you make.
Banner Advertisements: This method works by selling actual space on your website where ads will display. The more highly trafficked the webpage, the pricier the piece of retail space. You can display many different size banner ads.
Popup Advertisements: These ads display as popups to all site visitors who land on your site. They can be annoying to site visitors if they aren't carefully targeted, but tools like OptinMonster can help you easily develop your own campaign rules.
You'll never know which one of the big three will generate you the most money unless you experiment with them all.
4. Consider Placement of Ads Carefully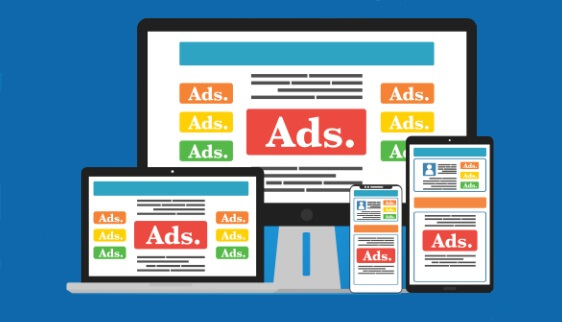 As we mentioned above, you'll never know which type of ad will resonate the most with your site visitors.
That said, there are some ad positions that are known to generate more money than others: within site content, in the whitespace of your website, and in the navigational menu.
If you aren't sure which placement is working best on your website and you happen to use AdSense to automate the process for you, check out MonsterInsights, the best WordPress Google Analytics plugin on the market to date.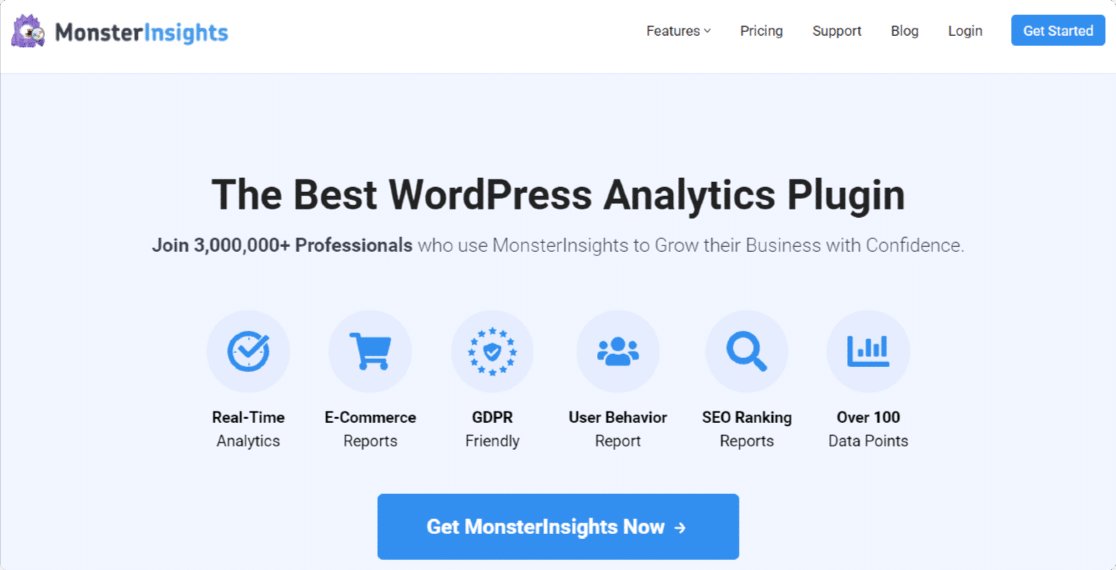 MonsterInsights seamlessly connects your WordPress site to Google Analytics so you can easily see where site visitors are coming from, who they are, and what they do once on your website right in your WordPress dashboard.
It also helps you track AdSense ads so you can take advantage of the highest-earning ad spaces on your website.
This comes in handy when selling ad space to advertisers directly. With cold hard facts about how ads perform on your website, you'll not only be able to convince more people to buy but demand higher prices for your ad space, too.
Next, Add Image Uploads to Your Ad Forms
And there you have it! You now know some of the most effective ways to sell ad space on your WordPress website so you can generate supplemental income or make a full-time living out of advertising on your popular website.
Do you want people to upload images on your Advertise With Us forms so you can get a better idea of what their intentions are? If so, check out how to create a WordPress form with multiple file uploads or how to use the Rich Text field to accept file uploads and start monetizing your site today.
So, what are you waiting for? Get started with the most powerful WordPress forms plugin today.
Create Your WordPress Form Now
And don't forget, if you like this article, then please follow us on Facebook and Twitter.