WPForms has a pretty grand reason to celebrate today!
Since the beginning, our goal has been to continually provide our users with a variety of form templates to use as-is or customize as needed. We want it to be stupid simple for you to add great-looking, professional forms to your website.
Today, we're thrilled to be celebrating reaching a huge milestone: 1,000+ form templates for WPForms!
Create Your WordPress Form Now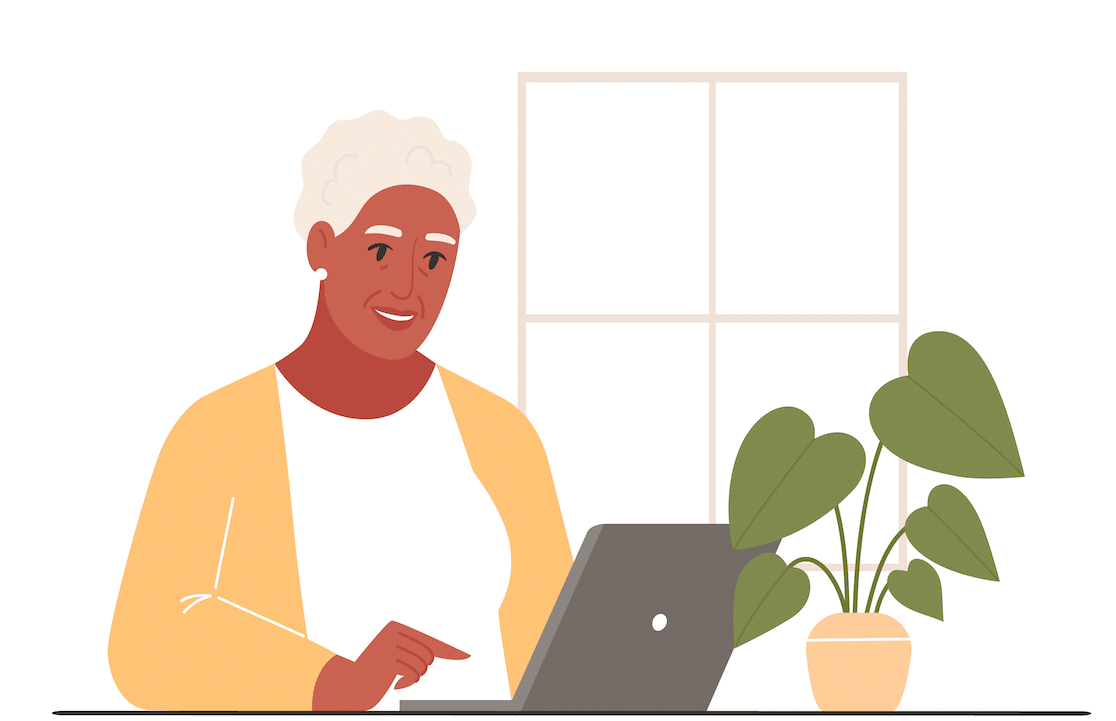 We've had a blast creating these templates. But this is only the beginning. These are only the first 1,000 of many more to come. We have so many new features in the works for you, and with each of those releases, you can bet we'll have templates to showcase those new features.
1,000 Templates for Everything
Our team enjoys creating templates, but we really love seeing which ones turn out to be the most popular with our users.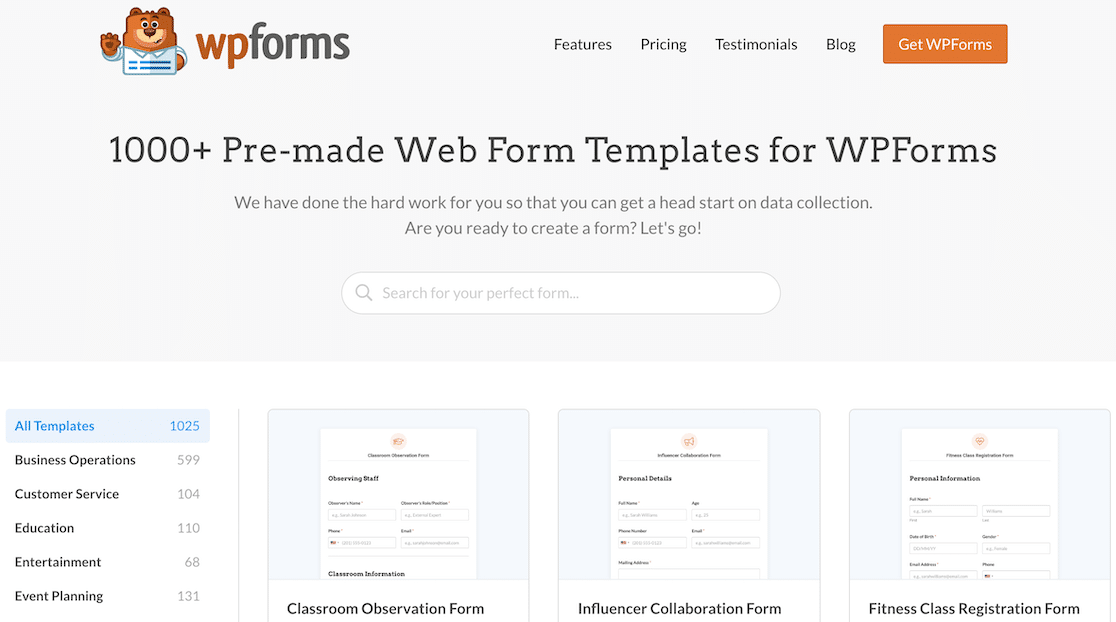 We've recently seen a lot of interest in registration and financial forms. But it wasn't all business! Check out some of our most popular form templates.
Business Must-Haves
These are some of our most popular form templates, including that beautiful old standard, the simple contact form.
Our Simple Contact Form Template makes it easy for you to get a contact form live in less than 5 minutes.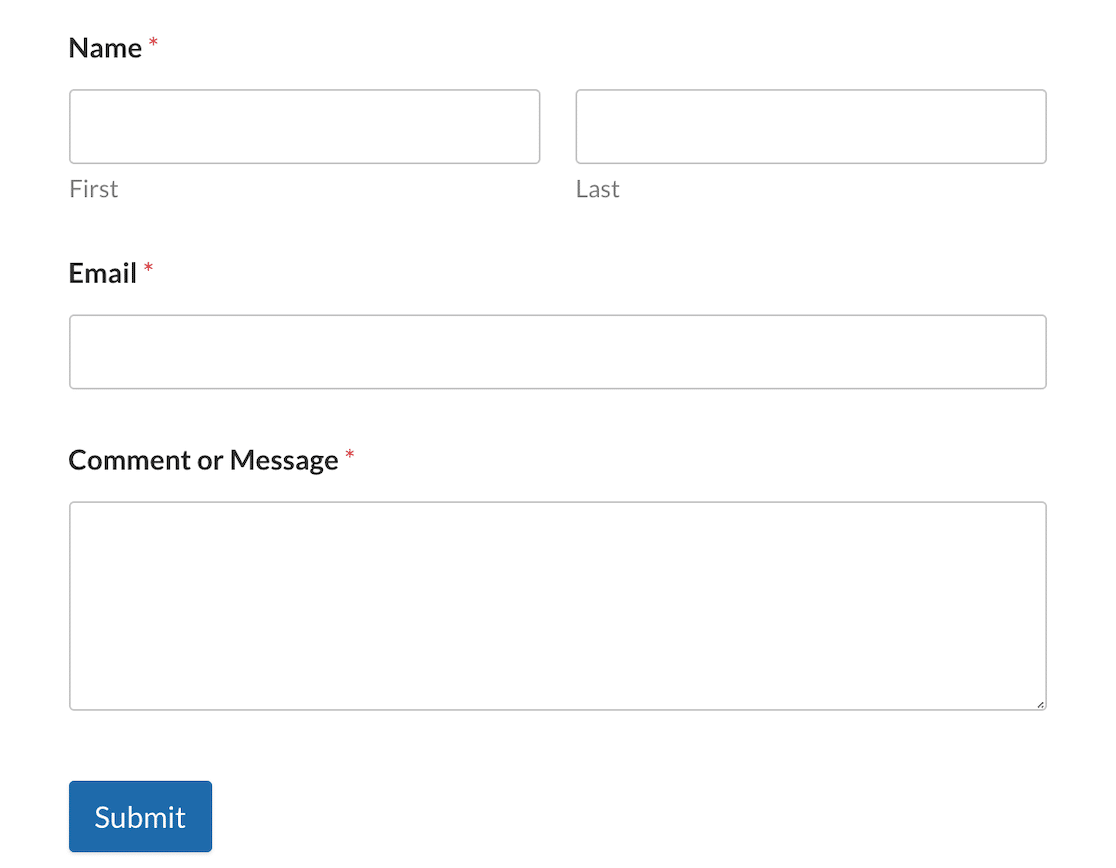 The Simple Application Form Template is great for job applications requiring only basic information. This one has proven to be popular as well.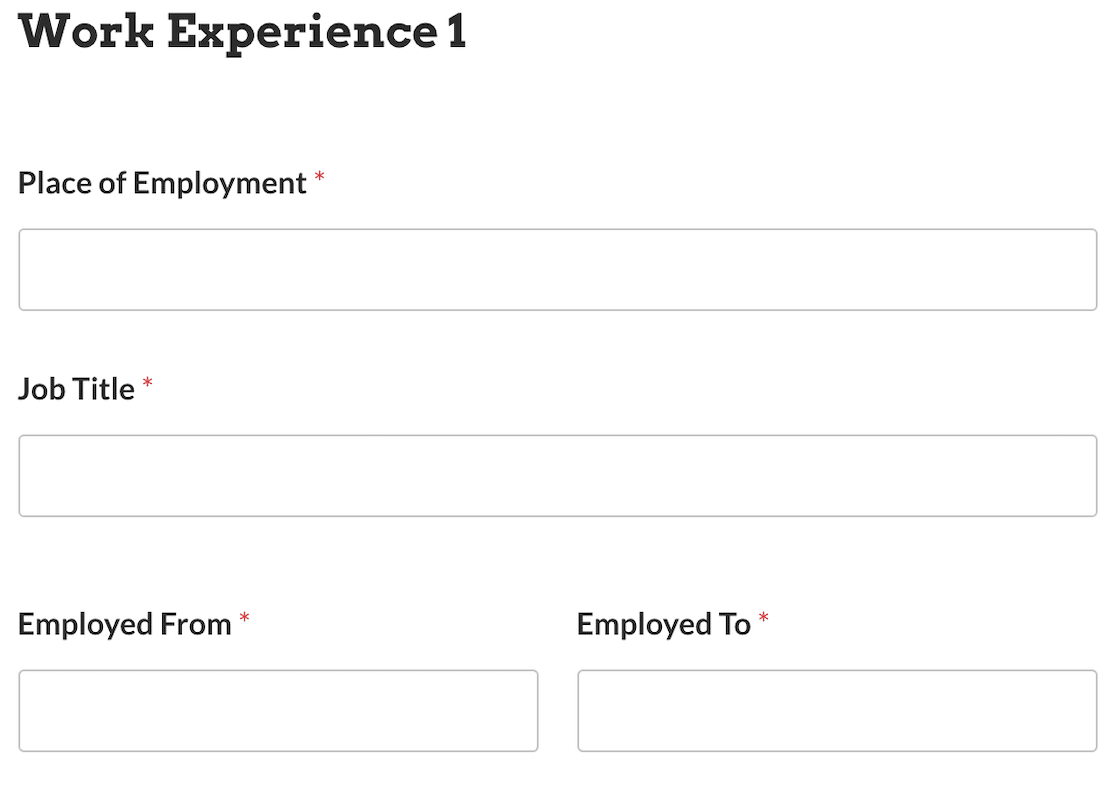 Want a different way to get contact form messages? The Lead Magnet Download Form Template lets you build your email list by offering a download when a user subscribes to your emails. It uses our Lead Forms addon for a smooth user experience and convenient multi-step form layout.
The Simple Job Application Form Template is also great for inviting applicants to apply for your open roles. Instead of requiring all work history to be added directly on the form, this form lets applicants upload a cover letter and resume.
Signups and Registrations
From the basics to the specifics, we've got all kinds of registration and signup forms for you to use.
Our Newsletter Signup Template makes getting subscribers for your newsletters super easy.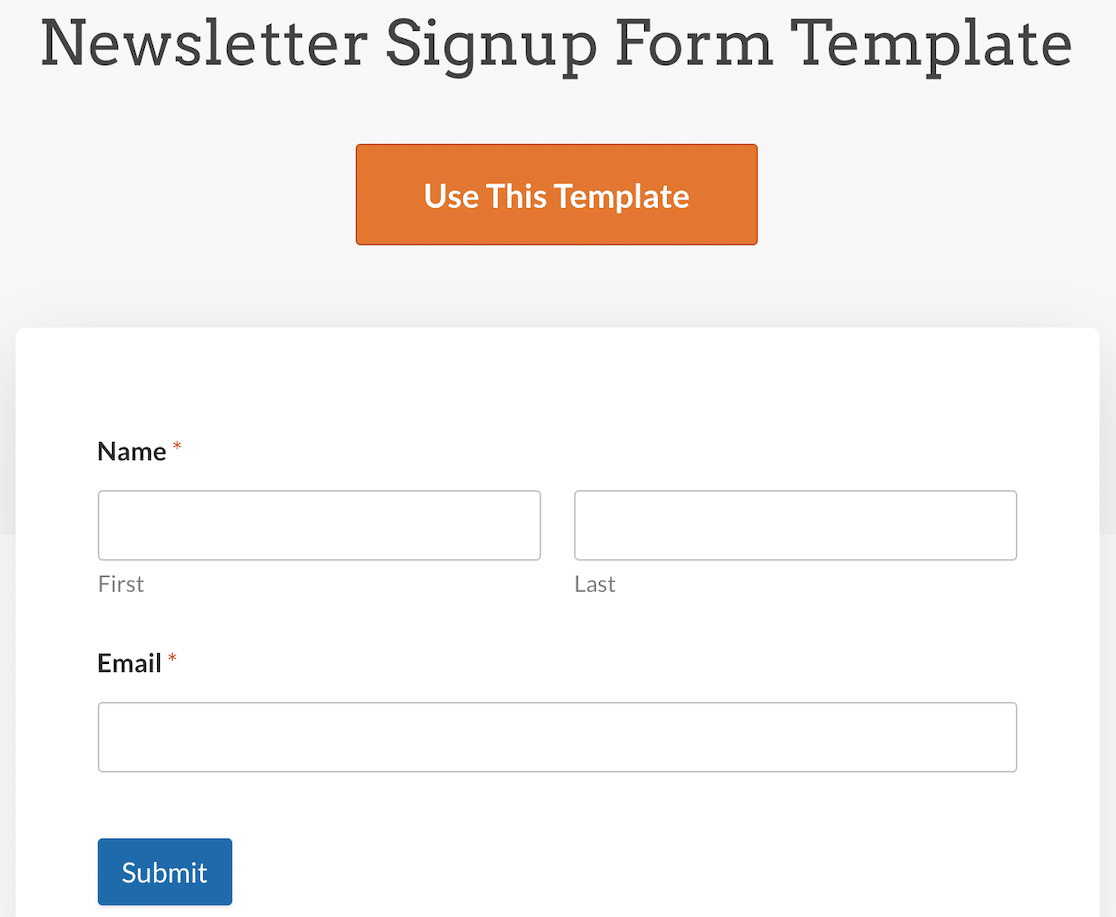 If you offer any type of demo, use our Demo Request Form Template to let potential customers reach out about scheduling.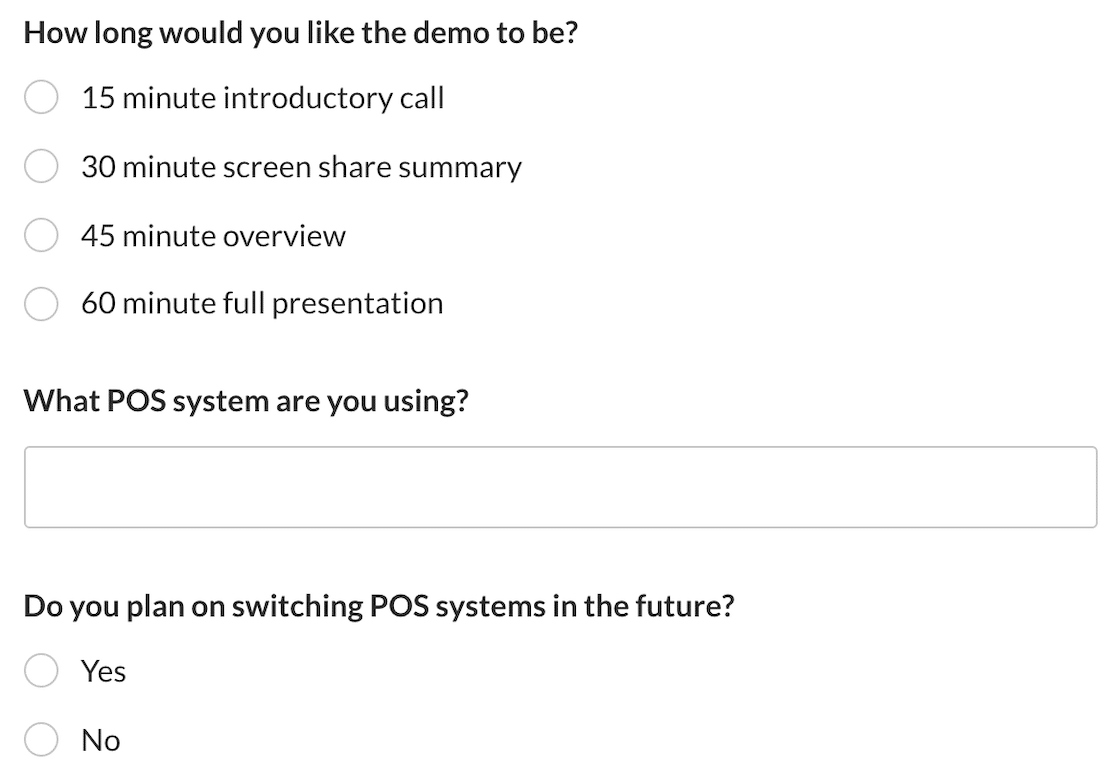 We have templates geared specifically toward youth activities, such as the Girl Scout Camp Registration Form Template and Boy Scout Camp Registration Form Template.
Sports-related templates like our Basketball Tryout Registration Form Template are also popular. The great thing is that it's easy to adapt those templates for any activity or after-school club.
Financial and Order Forms
Order forms and other kinds of financial form templates are popular with WPForms users.
The Customer Order Form Template is meant to accompany an offline product page and allows users to enter information for the product they wish to order and pay online.
There's also the Standard Order Form Template, which lets you include images on your order form and offers customization options.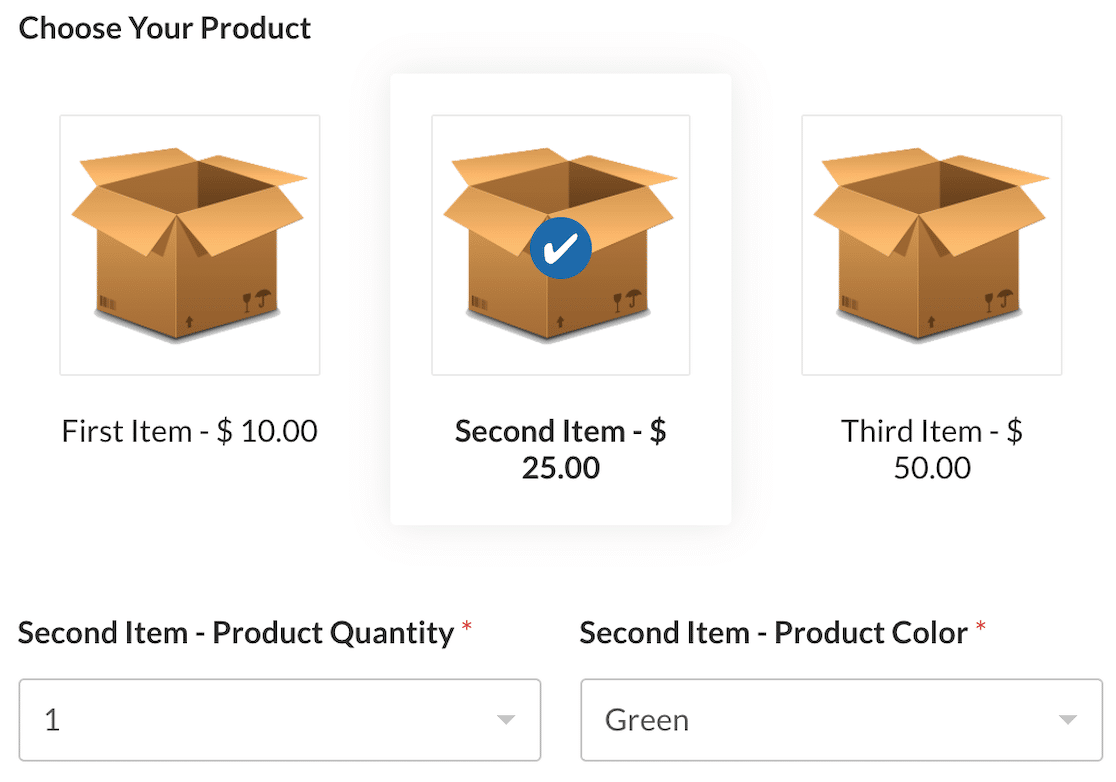 The Variable Donation Form Template gives site visitors a quick and easy way to donate in the amount they choose. It's super helpful if you're running a fundraiser and you don't want to limit the amount your supporters can give.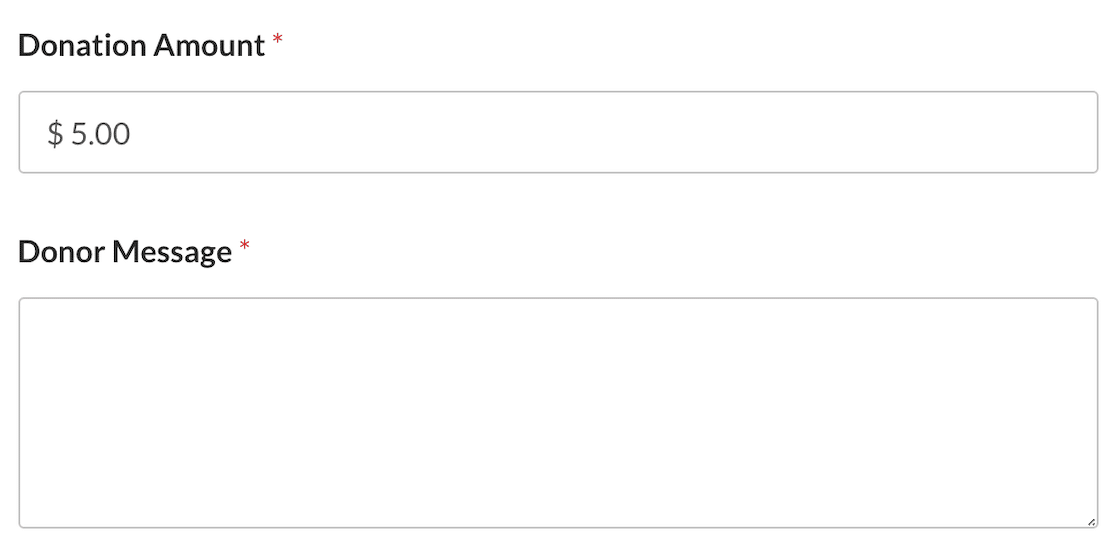 The Credit Card Form Template lets users apply for credit cards from financial institutions, while the Simple Stripe Billing/Order Form Template is set up to let you create an order form and accept payments with Stripe.
Offering subscriptions or memberships? The Monthly Recurring Membership Form Template lets you bill on a recurring basis.
Just For Fun
We also recognize that there's always a need for forms that are on the lighter side, ones that are a little more fun than business. The Buy Me a Coffee Form Template and the Prom Date Application Form Template are ones that our users have loved recently.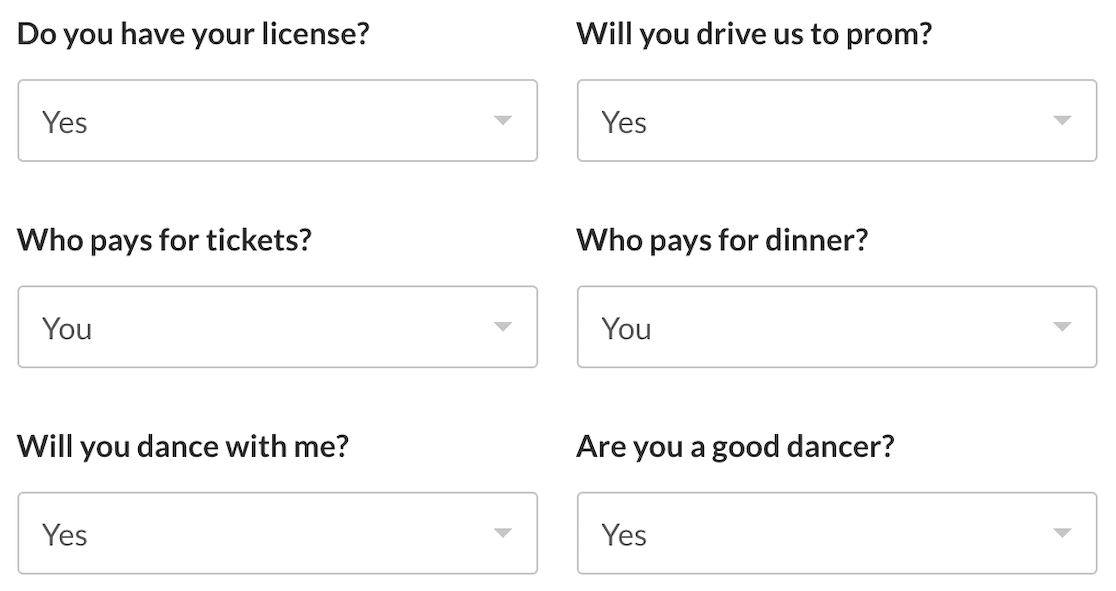 All of our form templates are fully customizable, so you can create exactly what you need. Best of all, you don't even need any coding skills. The WPForms form builder is all drag-and-drop and couldn't be easier.
Celebrate and Save!
If you've been waiting to make the switch to a WPForms pro account, now is the time! To celebrate, we're giving you 60% off the purchase of a new license.
Celebrate With 60% Off WPForms
You can use this discount across all plans on Thursday, September 21, and Friday, September 22, 2023.
We hope you'll use it to explore our 1,000+ templates and that they help you find inspiration for your site!
What's Next?
Our team is hard at work on some new form features, and we know you're going to love how it all adds up. We can't wait to share those with you soon. When we do, plenty more form templates will be coming your way to help you take your site functionality to the next level!
Jared and the WPForms Team