At WPForms, we're all about making it easy to make powerful forms for your website.
So we just added some exciting features that we think you're going to love.
We have a brand new Divi module, email address restrictions, date/time limits, and a new smart help button.
Let's dive in and take a look.
New WPForms Divi Module
It's here! We're super excited to announce the new Divi Module for WPForms.
Now you can add forms anywhere on your website right in the Divi Builder.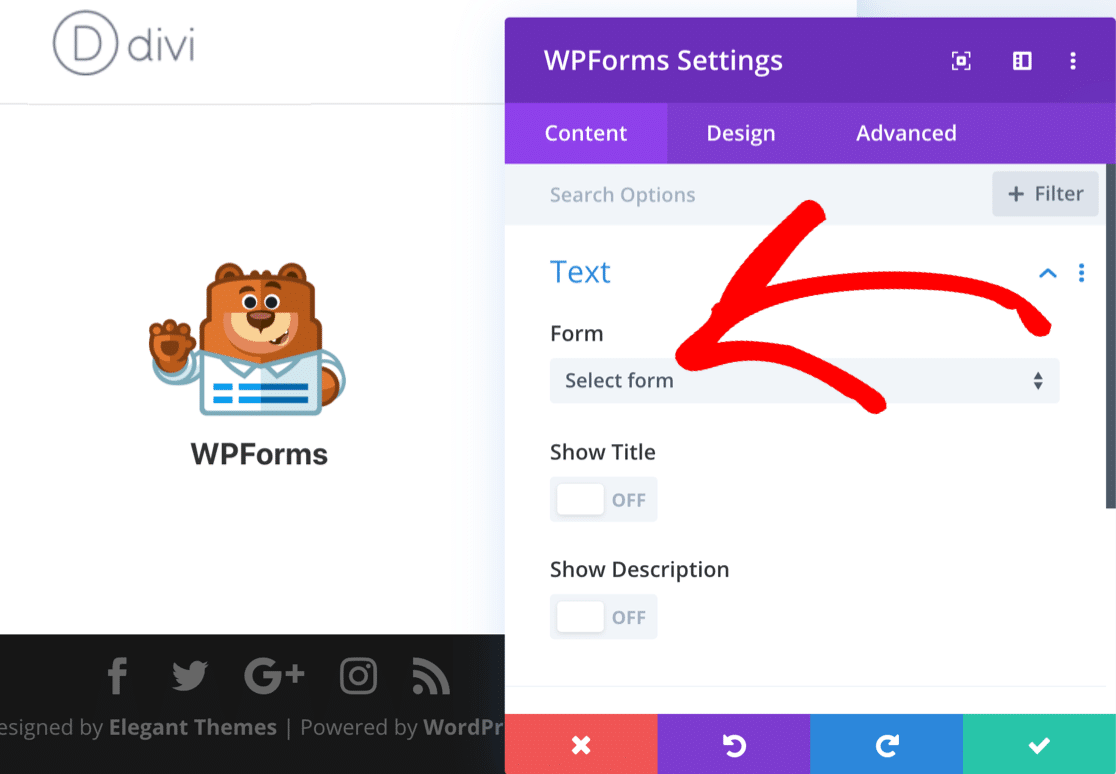 You can easily select your form from the dropdown, then customize the colors using Divi's design tools.
It's so much faster and easier than using shortcodes!
Be sure to try it out and let us know what you think.
Email Address Field Restrictions
Do you want more control over who can submit your forms?
Now you can allow or block email addresses with our new advanced field options.

Want to allow or block a whole domain?
That's easy. You can use an asterisk (*) to create a partial match.

Now you can allow entries just from your own company or clients, or block persistent spammers who just won't quit!
We know this is a feature you've been waiting for. We're excited for you to give it a try!
Set Date and Time Limits
Our datepicker field is super helpful if you want to:
In our new release, we made it even better.
Now you can limit the options in your date and time fields. Use it to set your opening hours, delivery slots, and more.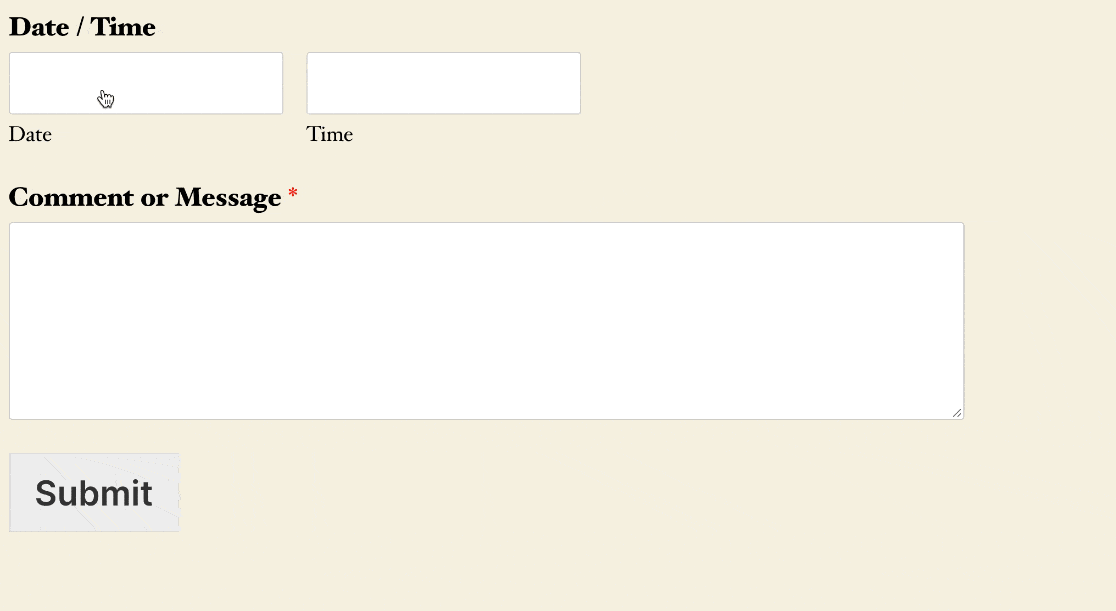 And you can also stop your visitors from picking a date in the past!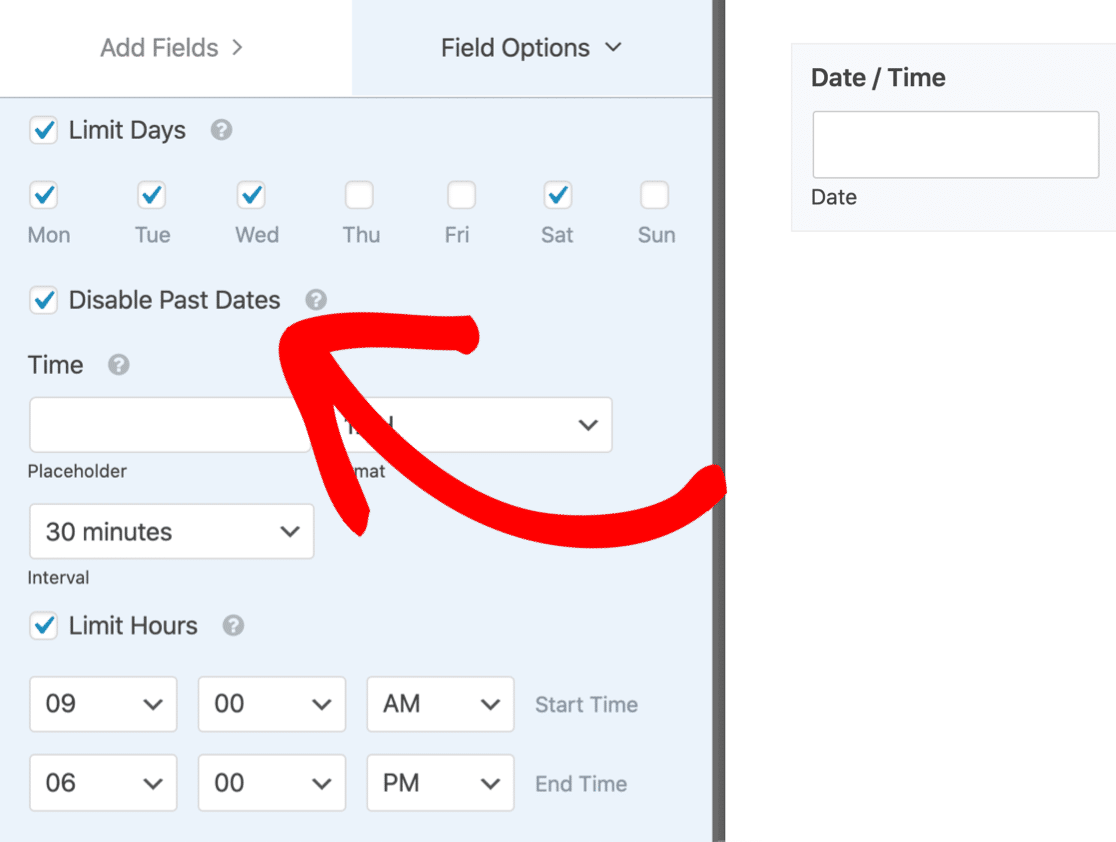 The new datepicker options work right out of the box on any date and time field.
Go ahead and upgrade now to try them out.
New 1-Click Help Menu
At WPForms, we really pride ourselves on the quality of our support.
That's why we have over 7,000 5-star reviews in the WordPress directory, and we're super excited to be named as winners in this year's Help Scout Customer Service Awards!
It's important to us that you can get help anytime you need it. So in our new release, you'll notice that we have a brand new Help button in the form builder.

Wherever you're working on a form, go ahead and click Help to find out more about the feature you're using.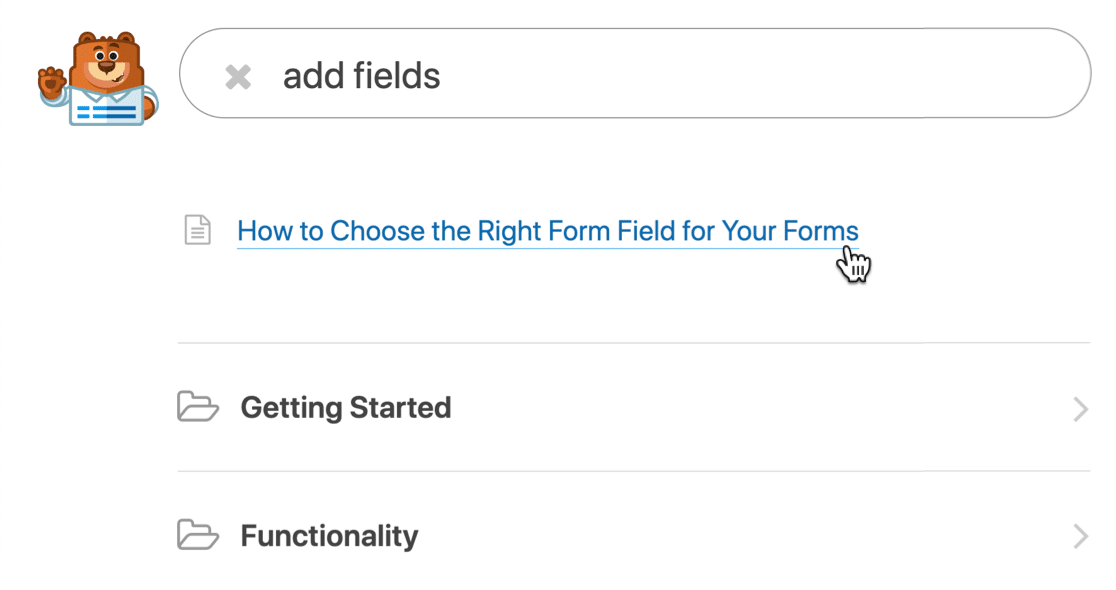 You can even search for answers, or open a support ticket, right in the form builder.
Get Started With WPForms 1.6.3
Ready to try out all of the awesome new features in 1.6.3?
Download the world's best contact form plugin today.
At WPForms, we always value your support and your suggestions. We hope you love the new features we added this time, and we'd love to hear what you'd like to see next.
Stay tuned! We'll have more to show you soon.
Claire and the WPForms Team