Aside from making smart forms easy, one of the things that make WPForms the best drag & drop WordPress form builder is our focus on empowering business owners to grow their business.
Every feature that we build is results driven. In this case study, I will share how WPBeginner is using WPForms to grow their blog traffic and revenue.
Meet WPBeginner
WPBeginner is the largest free WordPress resource site for beginners.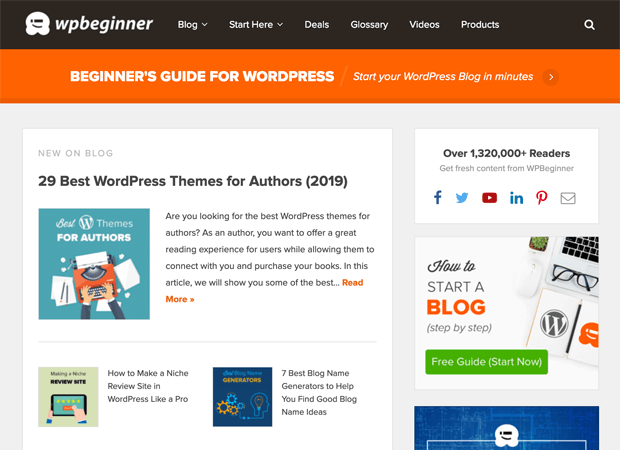 Note: I'm also the founder of WPBeginner, and I had our team build WPForms, so we can have more business focused form features that were lacking in other WordPress plugins.
Here are 6 ways we're using WPForms on WPBeginner to increase our blog traffic and revenue.
1. Contact Form
Every website needs a contact form. It allows your website visitors an easy way to get in touch with you.
Since WPBeginner get millions of visitors every month, it's important for us to have a contact form that's not only reliable, but has a way to block spam.
WPForms comes with multiple built-in spam protection solutions: anti-spam tokens, hCaptcha, Google reCAPTCHA, and custom questions CAPTCHA.
WPBeginner website uses the combination of invisible anti-spam protection and Google reCAPTCHA which blocks out all spam.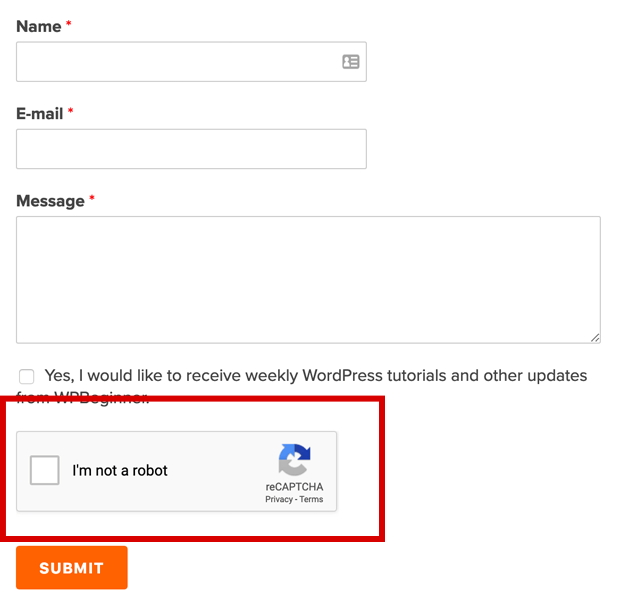 You can also setup reCAPTCHA on your WordPress forms to reduce spam form submissions.
2. Grow Email List
Every industry expert knows that more than 70% of people leaving your website will never return.
At WPBeginner, it's important for us to convert as many website visitors into email subscribers, so we can continue to grow our website traffic and revenue.
WPForms comes with built-in email marketing integrations for Constant Contact, Mailchimp, Drip, GetResponse, Campaign Monitor, and more. It also connects to other services and plugins using Uncanny Automator.
WPBeginner website uses WPForms native email marketing integration combined with smart conditional logic to turn all of our contact forms into newsletter signup forms.
In each form, we add a checkbox field that asks users if they want to receive weekly WordPress tutorials and updates from WPBeginner.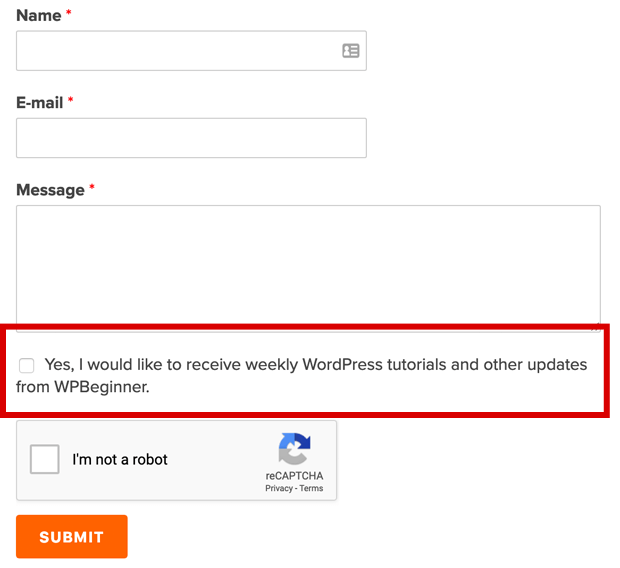 We use the conditional logic feature of WPForms to automatically subscribe any user who checks the box to our weekly email newsletter.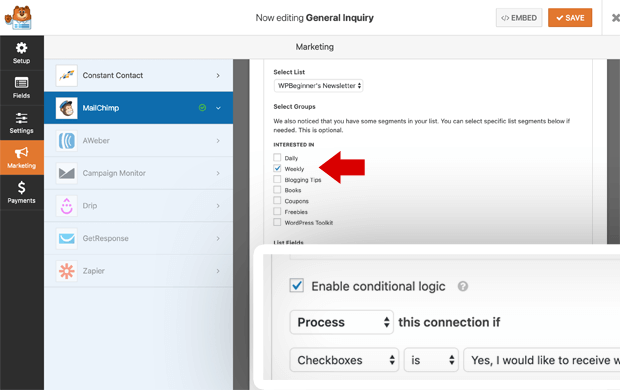 3. Reduce Form Abandonment
Form abandonment is a real problem.
WPBeginner uses the form abandonment feature of WPForms to capture partial form submissions on our important business inquiry forms. This helps the team close more partnership deals.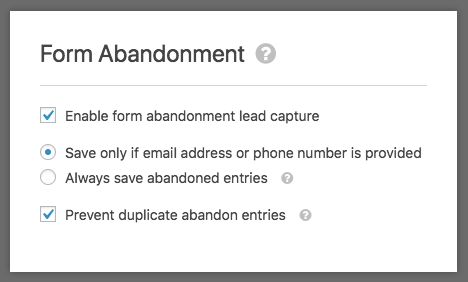 Although it's not live yet, WPBeginner team is also planning to use WPForms' distraction-free form landing pages to reduce form abandonment on some of their lead forms.
4. Reader Surveys
WPBeginner team regularly conducts reader surveys to gather feedback and make data-driven decisions to grow the website.
They use WPForms' powerful survey and polls addon to create smart survey forms, so they can get real-time insights from WPForms interactive survey reports.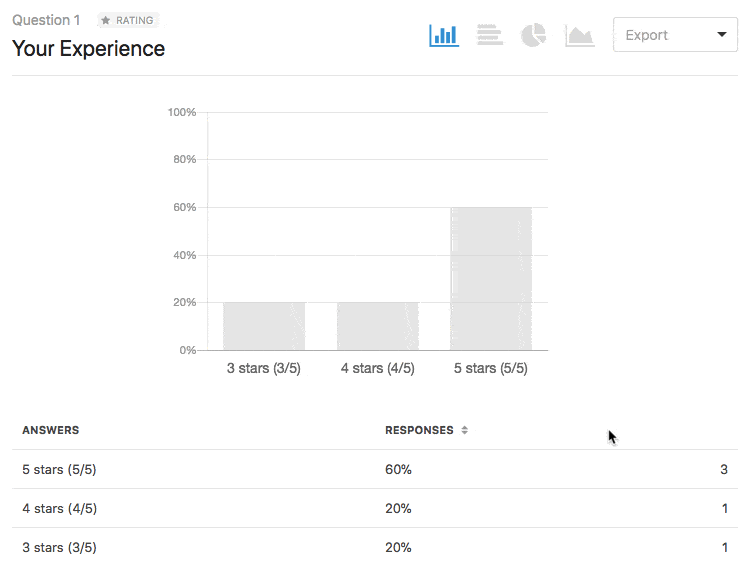 Since some of the surveys require more granular permissions & access control, WPBeginner team uses the form locker addon by WPForms to limit the number of total submissions, password-protect forms, and automatically closing submissions after specific date.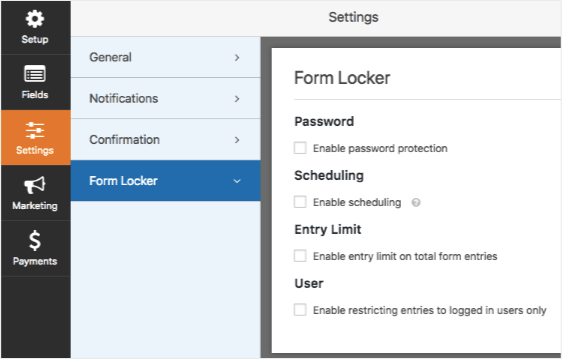 In the future, they are planning to use WPForms brand new conversational forms addon to improve form completion rate with an awesome conversational contact form.
Click here to see Conversational Form Demo
5. Get New Blog Post Ideas
Aside from reader surveys, WPBeginner also has a Make a Suggestion page where users can submit blog post ideas.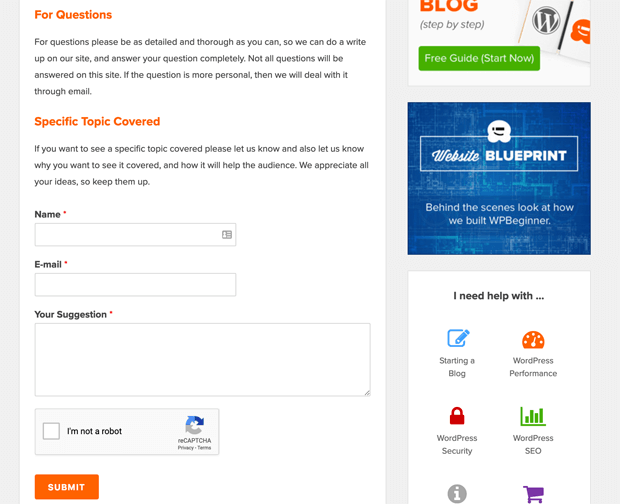 WPBeginner team uses the responses from this form to plan their blog calendar.
If you're a blogger or even a regular business, you should definitely consider creating a Make a Suggestion page. You will be surprised how many great ideas will come from it.
6. Collect Payments
WPForms allows you to create simple order forms to accept payments right on your WordPress site.
WPBeginner team uses WPForms to create simple payment forms that makes it easy for users to purchase support services.
Although this is not a big chunk of revenue for WPBeginner since they do their best to offer free support, on rare occasions they may ask for a payment to solve a more complicated WordPress problem for a reader.
Final Thoughts
WPForms plays a very important role in growing WPBeginner traffic and revenue. Even though WPBeginner team does not use all of WPForms powerful features, they're using several important features to streamline their workflow and grow the overall business.
How are you using WPForms on your website? Leave a comment and let us know.
Want to see all the powerful features that are available at WPForms? Click here to see all WPForms features.
Not using WPForms on your site yet? Click here to get started with WPForms Pro.