Are you looking for the best countdown timer plugin for your WordPress website?
Whether the countdown is for an upcoming event, sale, or registration, timers are a great way to create a sense of urgency and FOMO among your visitors. After all, no one wants to miss out!
In this post, we'll look at 7 of the best WordPress countdown timer plugins to help you decide which is right for you.
How Do You Put a Countdown Timer on a WordPress Site?
The easiest way to add a countdown timer widget to your website is by using a WordPress plugin like the ones we're reviewing in this article. While there are lots of them out there, not all plugins are created equally.
Once you find and install a plugin with the look and functionality that you want, all that's left to do is create the countdown and embed it where you want it to appear.
Best Countdown Timer Plugins for WordPress
We tested a number of timer plugins. Let's look at 7 of the best for WordPress.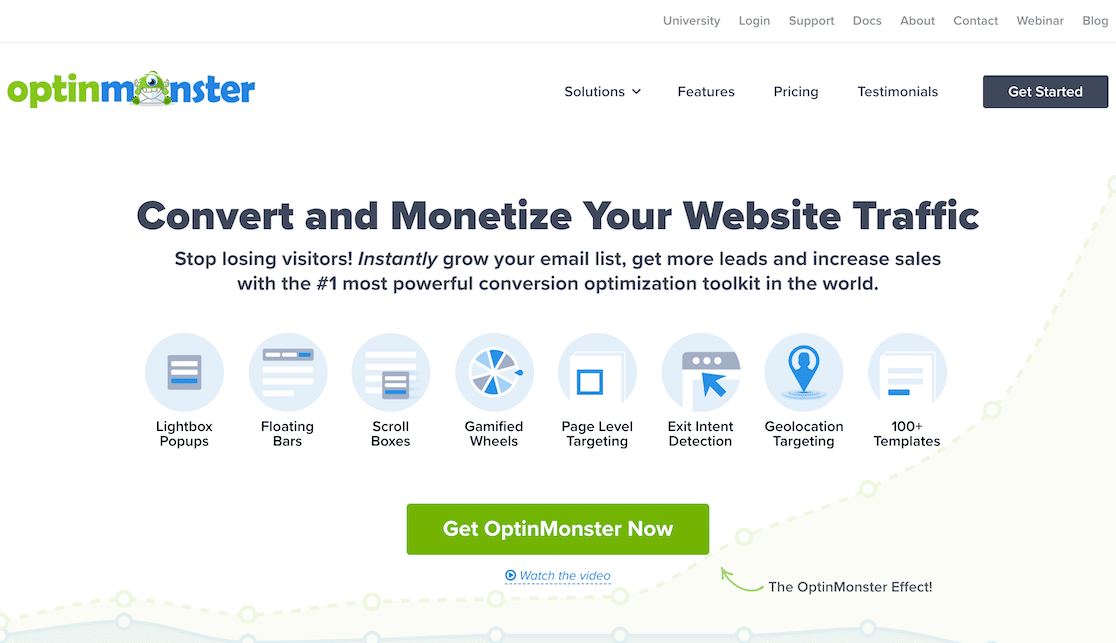 You might know OptinMonster as the best WordPress plugin for lead generation, but did you know it's also a powerful tool for creating countdown timers?
We found that OptinMonster was user-friendly and intuitive when it came to setup. There are two main types of countdown timers, static and evergreen, and OptinMonster lets you create both.
Static timers are ones in which all users see the same thing. There's a countdown to a launch, end of a sale, registration deadline, and so on.
An evergreen countdown timer is user-specific. For example, if you want to give site visitors 30 minutes to take advantage of a certain discount, the timer starts counting down from 30 minutes as soon as the user lands on your page.
Both of these are possible with OptinMonster. You have lots of options, including customization options for the timer and its location on the page.

Other than that, OptinMonster includes tons of useful features for designing high-converting marketing campaigns. It lets you add floating bars, contact forms, spin to win wheels, and more to engage visitors and turn them into paying customers.
Pricing
There is a free version of OptinMonster, but you will need a Pro license or above to access the countdown timers. Pricing begins at $29.50 per month, billed annually.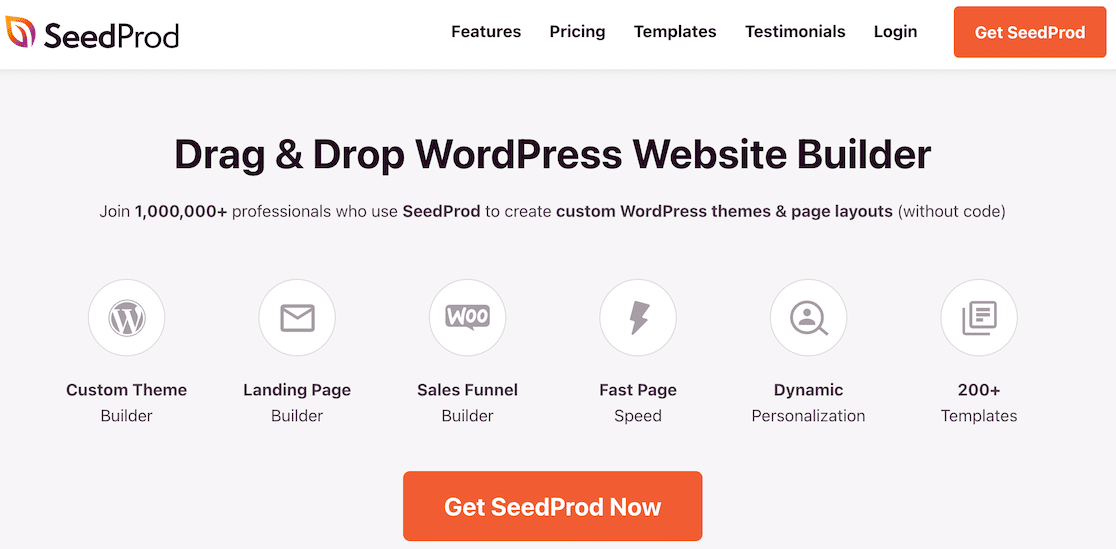 SeedProd is a powerful drag-and-drop WordPress website builder and landing page plugin. One of its features is the ability to create static and evergreen timers.
Because you can drag and drop everything into place, we found it super easy to create a nice-looking countdown timer in just a few minutes. That includes the time to customize it.
For our test, we created a coming soon page using one of SeedProd's templates. Then we added a countdown timer element using the block editor and customized it to match the site.

The whole process was quick and easy. Even if you've never used a countdown timer before, you should have no problem adding one using SeedProd.
Apart from timers, SeedProd also has some amazingly powerful page-building features. For instance, you can even design WordPress themes with it. And if you want to put up a sleek front page where you're site in the maintenance mode, SeedProd has a dedicated feature just for that!
Pricing
To access the countdown timers, you will need SeedProd Pro, which is $159.60 per year.

HurryTimer is a powerful urgency and scarcity countdown plugin. These techniques are effective for conversions because people don't want to miss out if they think time is running out or quantities are low.
We tested it and found that you can access most features with the Lite version. That means you can set up static or evergreen timers (with cookie and IP detection), display timers conditionally, integrate with WooCommerce, and set expiry actions, just for a few examples.
You can also access scheduled campaigns and CTAs to add to any counter.
We found the builder to be intuitive and easy to use. Whereas other tools are page builders with countdown timers built in, this is a wonderful countdown timer plugin in its own right.

Pricing
Most features are available in the free plugin, HurryTimer Lite.

Countdown Builder is a simple countdown timer that gives you a decent number of options. There was a bit of a learning curve when we tried it out, but it didn't take long to get a feel for it.
There are many rules you can set to determine where to display your time, how you want to set up the expiry, whether you want to schedule it to begin later, and if you want to connect it with WooCommerce.
For styling options, you can add custom CSS and JS, so there are many ways to integrate it seamlessly with your site.
You can choose text to display before and after the timer or leave it blank if you like.

Pricing
Countdown Builder is free, with options to upgrade for additional features.
Alternatives: Countdown Timer Ultimate and Evergreen Countdown Timer are simple alternatives that offer similar features to Countdown Builder.

WooCommerce Sales Countdown Timer is a little unique from the others on this list because, as you might have guessed, it's specifically for WooCommerce shop and product pages.
There is also a shortcodes countdown timer that doesn't require WooCommerce.
You can use this plugin to show customers when sales or campaigns begin and end or even what quantities are in stock. This type of urgency campaign is designed to create more conversions because customers don't want to miss out on limited-time offers.
Creating normal static countdowns is free, but if you want to create evergreen countdowns, you'll need to upgrade to the pro version.
WooCommerce is a great option for selling on your WordPress site, and you can easily start a sale with our simple order form.
Pricing
Free for the basic shortcodes countdown timer. Premium version to integrate with WooCommerce products and shop pages costs $20.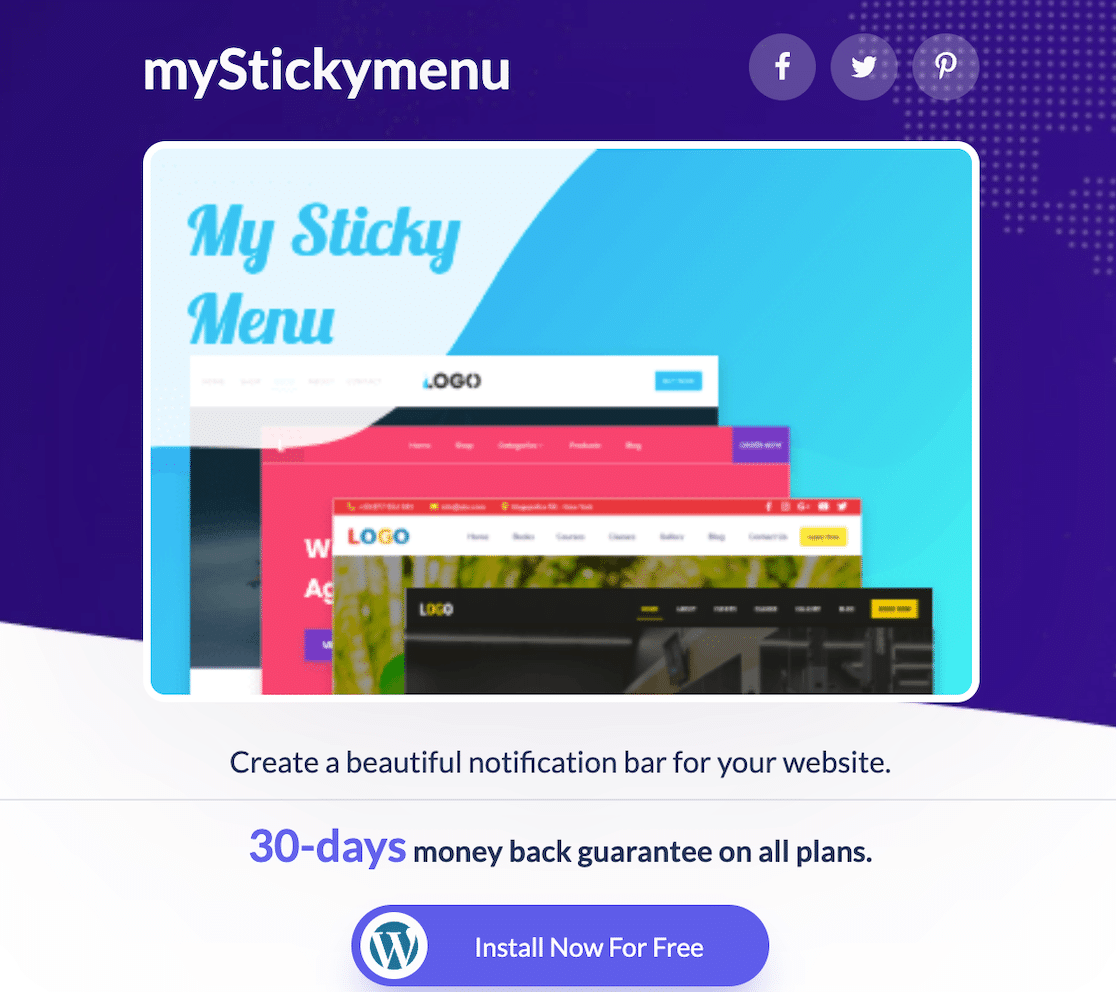 myStickymenu works best for sales, but you can certainly use it for other purposes, too. We liked all the options you have for styling your countdown.
Like many others on this list, the focus is on creating offers that create a sense of urgency for customers. There are lots of modern designs that you can incorporate into your site to achieve this, and it's easy to do with myStickymenu.
Pricing
There is a free version that you can use, but to access the countdown timers, you have to upgrade to a paid license starting at $39/year.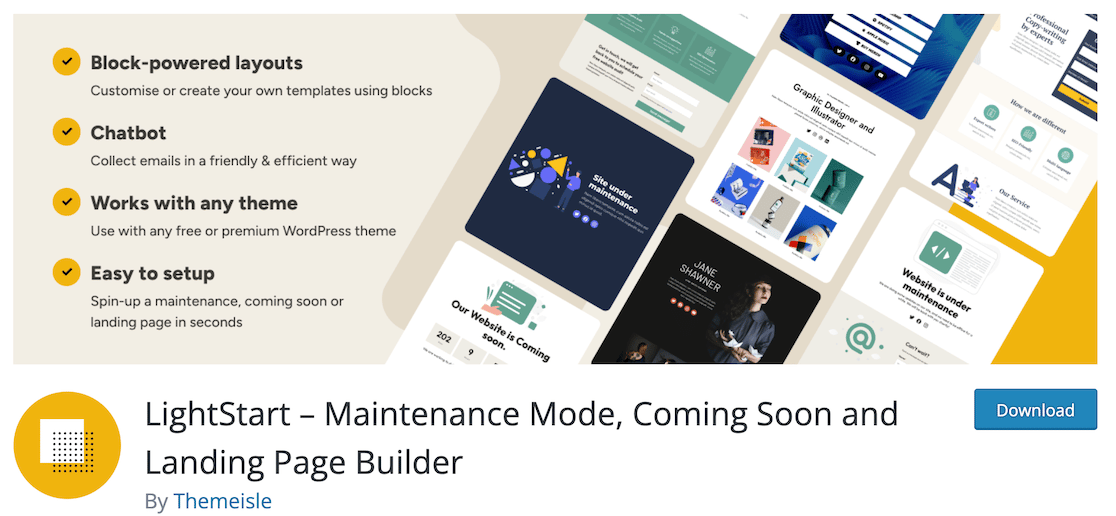 LightStart is a drag-and-drop page builder specializing in splash, maintenance, coming soon, and landing pages.
We found it super easy to get set up, and the templates made it even easier.
That said, you don't need to use the templates. Otter Blocks powers LightStart. As you work in your post or page editor on the backend of WordPress, you can add the individual elements just like you would other elements in the Gutenberg editor.
Static counters are part of the free plan, but evergreen and interval counters require an upgrade.
Although styling options are limited in the free version, it's simple and gets the job done. You can unlock more styling options by upgrading your account.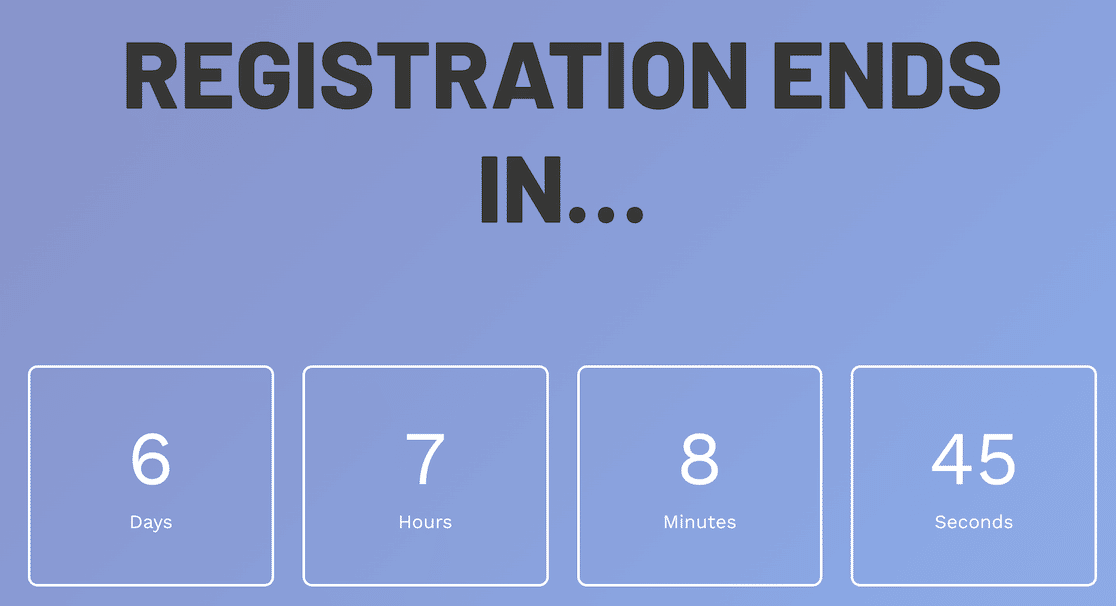 Pricing
The countdown block is available in the free version of LightStart.
Next, Learn How To Boost Conversions With Web Form Design
Once you have your timer plugin, don't forget about your web forms! We've got some best practices to share for using your forms to boost conversions.
We can even help you out with tips for tracking your form conversions.
Create Your WordPress Form Now
Ready to build your form? Get started today with the easiest WordPress form builder plugin. WPForms Pro includes lots of free templates and offers a 14-day money-back guarantee.
If this article helped you out, please follow us on Facebook and Twitter for more free WordPress tutorials and guides.