If you want to connect your WordPress forms with external services, we want to make sure you can.
And that's why we're so excited to announce the release of the Webhooks addon.
Here's a breakdown of exactly what this new feature can do for you and your small business website.
Powerful Flexibility With Integrations
You can now automatically send data from your WordPress forms to other tools and apps using Webhooks whenever someone fills out your form. It's a fantastic choice if there's an integration you need, but no direct integration option available.
This power-user feature will help save time and money by letting you skip the use of 3rd party connectors, without writing code.
By turning on Webhooks in a form's setting panel, you'll be able to trigger an event that notifies other services someone filled out a form, and send the data automatically to those services.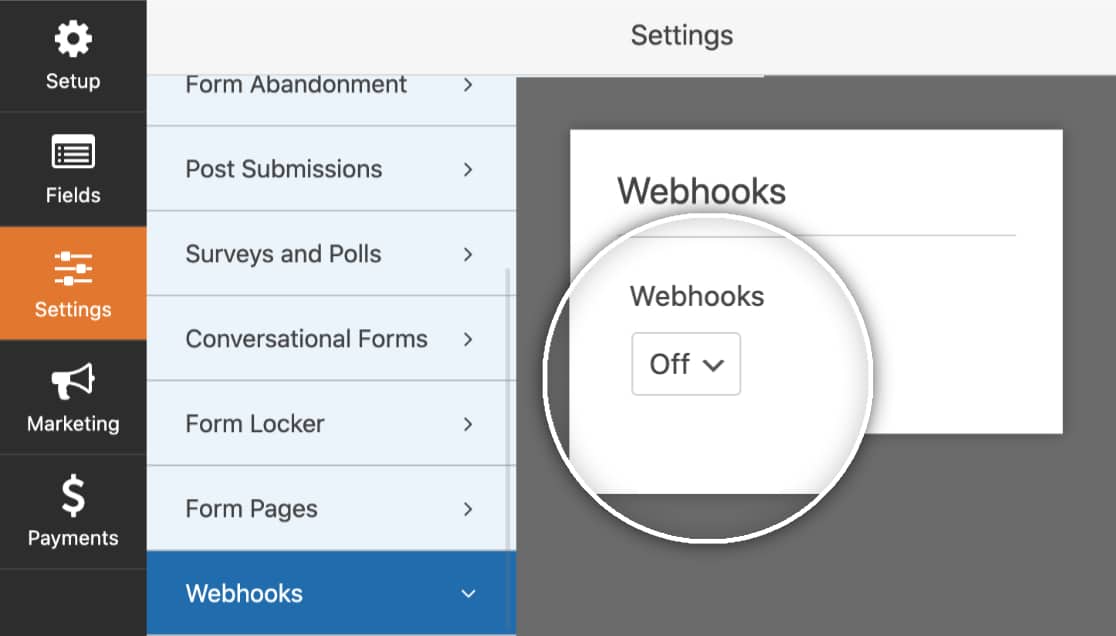 Previously, the Zapier addon was the only option for form integration within WPForms. And while this is still a fantastic pick for non-technical users, our advanced users asked for a tool that let them integrate web services themselves.
So for users that are on the technical side, the Webhooks addon can be a great alternative. Webhooks lets you use APIs to call form data from WPForms directly to many different external tools.
That way, you can automate your forms and small business marketing strategy.
Efficient + Cost Effective Connections
We're especially thrilled to give you even more control of your forms. With this addon, there are no monthly limits to how many times you can send form data to certain integrations.
So if you're a tech-savvy user and want to use Webhooks to connect forms to other tools outside of WordPress, you can make your forms even smarter while keeping your costs low.
Smart Forms With Conditional Logic
While you're skipping using the connector service, you can also make your Webhooks extra intuitive by setting them up with smart Conditional Logic.
Use this feature to trigger a Webhook action based on a user's choice within a form. For example, you could set up Conditional Logic on your Webhooks action to send a message to Slack if a user's text in a form contains the word 'Help'.

That way, you can stay on top of important incoming requests. This is just one instance of the power of the WPForms Webhooks addon.
Check out exactly how to use and install the WPForms Webhooks addon, with or without Conditional Logic.
The Webhooks addon is available with the Elite license of WPForms.
Final Thoughts
So there you have it for our newest release featuring the Webhooks addon!
We sincerely hope you love using the Webhooks addon and find it useful. We'd love to hear from you if you have any thoughts about it.
Don't have an WPForms Elite license yet? Click here to get started today and experience the power WPForms.
As always, thank you for your continued support of WPForms. We look forward to bringing you more awesome new releases and great addons soon!
Lisa and the WPForms team