Do you want to import a WPForms contact form into your website? Whether you're a DIY user or a developer, the ability to migrate forms from one site to another is super helpful.
In this article, we'll show you how to import a contact form in WordPress.
Start Importing Your Forms Now
When to Import a Contact Form
When you have multiple websites that need the same form, you can save yourself hours of work by importing it. These are just a few reasons why you might want to import a form:
Customized Forms. Use the same custom form across multiple websites so you don't have to keep re-making the same form over and over.
Moving Domains. Don't waste time recreating your forms when you switch domains. Instead, export the ones you want and then import them into your new domain.
Restore a Backup. If your website crashes you can restore your form from an exported backup rather than re-create it from memory.
Save Time Developing. If you are a developer that creates forms for clients, you can build them in your staging environment and easily import them into the live website using the WPForms importer tool. The same is true for DIY users that want to test their forms before pushing them live. This prevents your site from crashing and saves you tons of time.
Switching Form Builders. Maybe you've switched away from an expensive form builder on one of your sites to WPForms in order to reduce SaaS bills. Or perhaps you compared Gravity Forms vs Ninja Forms vs WPForms and decided to switch. You'll want to import forms from your other WPForms site onto the new one.
Problems With Forms. Are you having trouble with Gravity Forms not sending email? If you're running into issues with your existing plugin, sometimes it's easier to switch form builders.
So, let's take a look at how to import a contact form in WordPress no matter the reason for wanting to do so.
This tutorial walks you through how to import a WPForms form in WordPress. Looking for something else? Check out:
How to Easily Import a WPForms Contact Form in WordPress
Here's how to easily get your WPForms form from one place to another by importing it.
Step 1: Install and Activate WPForms
The first thing you'll need to do to import a WPForms form is install and activate the WPForms plugin. For more details, see this step by step guide on how to install a plugin in WordPress.
In addition, you'll need to have a form created and already exported.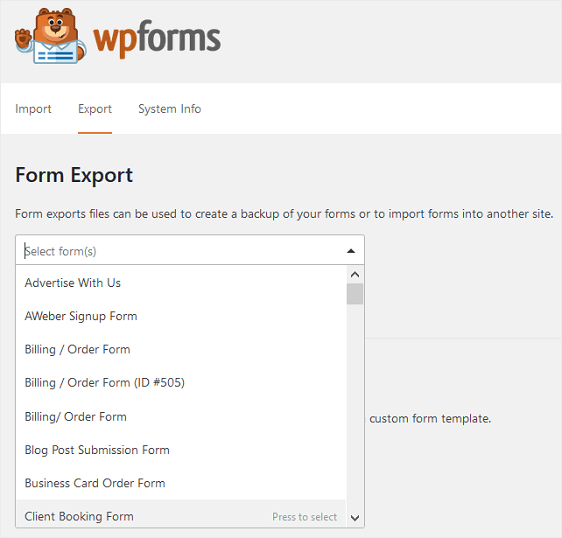 For help with this step, see our tutorial on how to export a contact form in WordPress as an example to get started.
Step 2: Import Your WordPress Form
To start, go to WPForms » Tools.
Next, select the Import tab.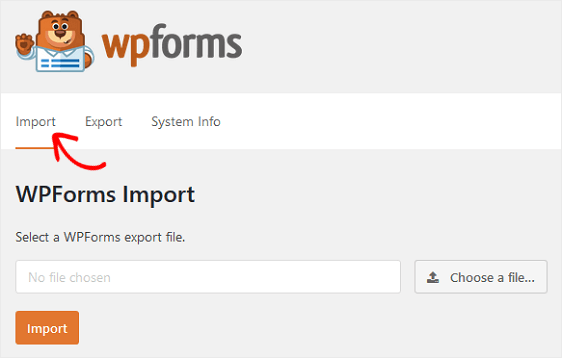 Click Choose File to browse for the form you previously exported.
After you've selected your file, click Open from the file browser.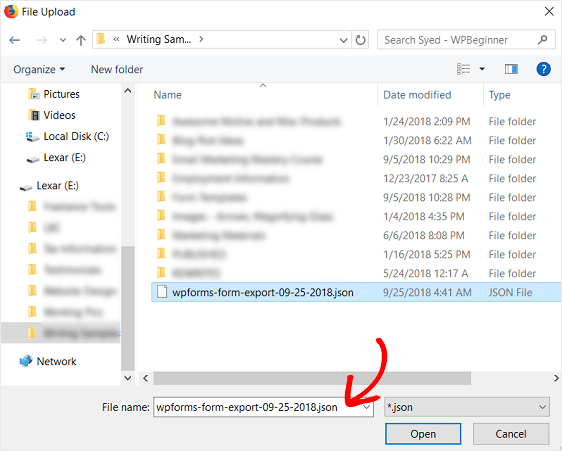 Then click Import in the WPForms Import settings.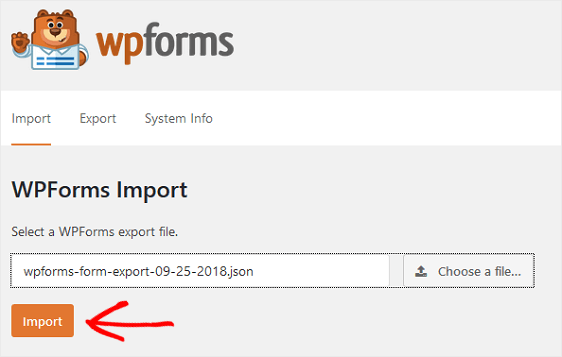 and I can usually get creative and dig around for a keyword.
If your form imports correctly, you'll see a success message and a link to view your newly imported form.

Start Importing Your Forms Now
In Conclusion on Importing WPForms
And there you have it! You now know how to import a contact form in WordPress using the built-in WPForms importer tool.
If you have contact forms in other form plugins that you want to import into WPForms, be sure to check out this helpful tutorial on how to import Contact Form 7 into WordPress. And don't worry, this tutorial can be applied to any form plugin you're using as the steps are the same.
So, what are you waiting for? Get started with the most powerful WordPress forms plugin today.
And don't forget, if you like this article, then please follow us on Facebook and Twitter.