Do you want to import a WPForms contact form into your website?
If you've exported a form that you need to restore, we've got you covered.
Start Importing Your Forms Now
We're going to show you various ways to achieve this goal:
Importing Forms From WPForms
When you export a form from WPForms, you'll download a JSON file. You can use that file to recreate the form on the same site, or create an exact copy on a totally different site.
Remember: if you want to export from one site and export to the other, you'll need a license that allows you to install WPForms on both sites. You may need to upgrade your WPForms license to make sure that both sites support the form.
To start, go to WPForms » Tools.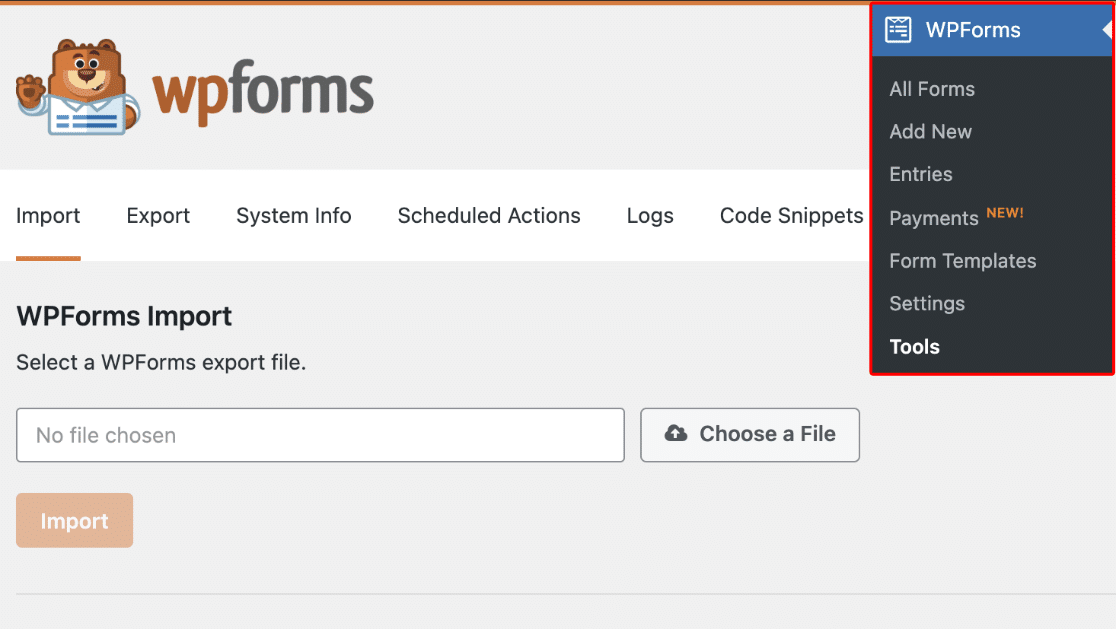 On the Import tab, under WPForms Import, browse for your JSON file and select it.
Hit Import to start the process.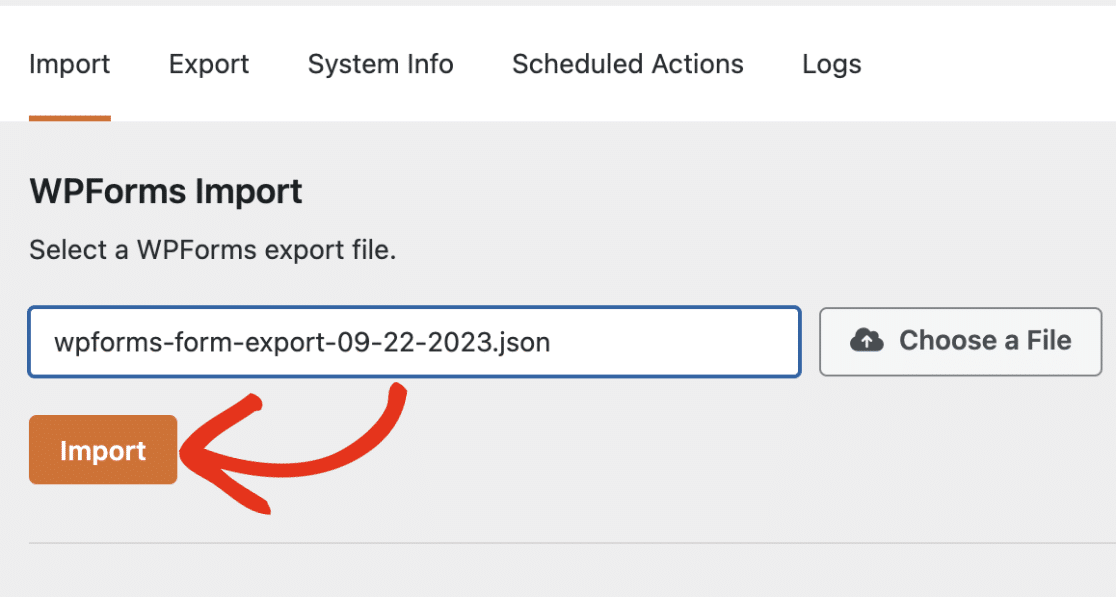 If your form imports correctly, you'll see a success message and a link to view your newly imported form.
This method works great for a single form or multiple. They can all be uploaded at the same time.
Next, let's look at the process if you want to import a form from Contact Form 7.
Importing Forms From Contact Form 7
Are you finding Contact Form 7 tricky to use?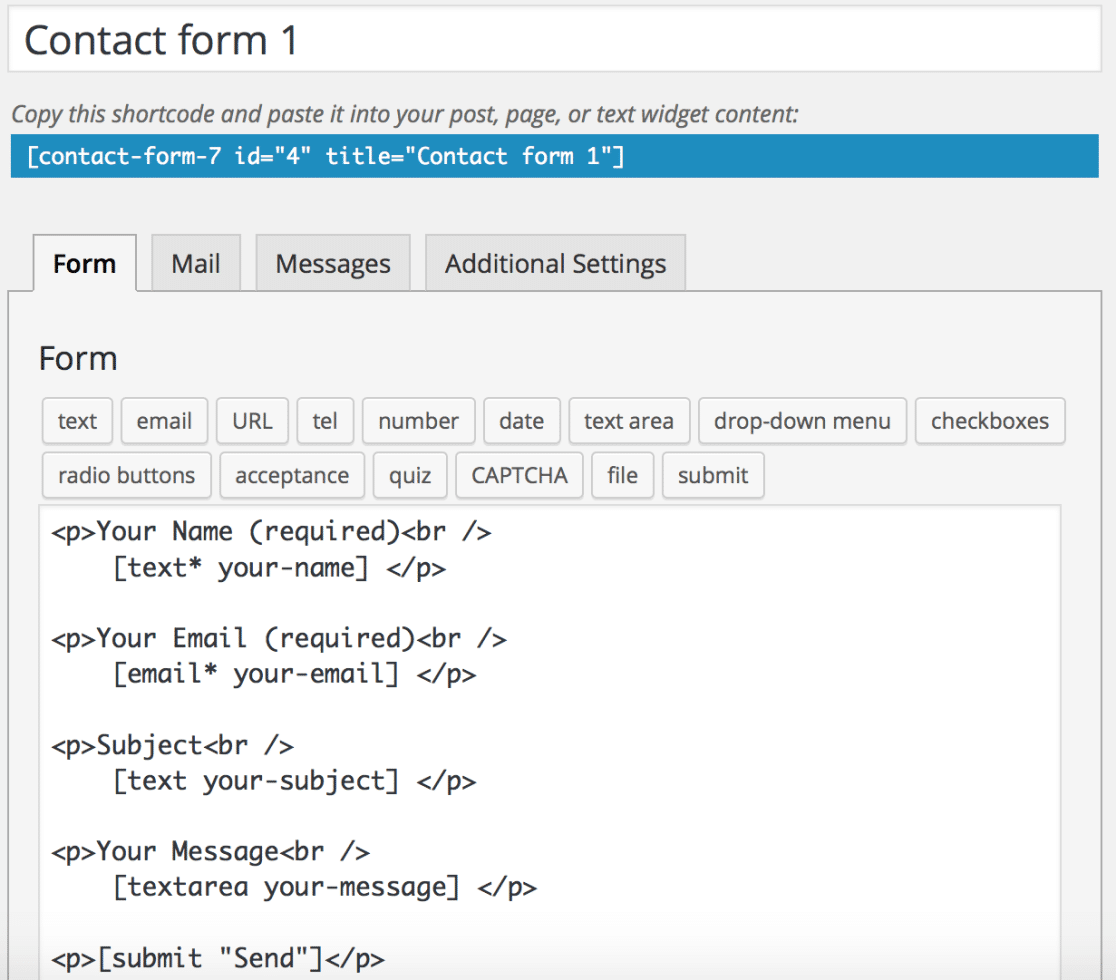 If you want to move on to a modern drag and drop and form builder, it's easy.
WPForms supports form imports from Contact Form 7. This makes it easy to switch to the best form builder for WordPress without losing your existing forms.
First, check that Contact Form 7 is still activated on your site.
Then, head to the WForms Tools menu and locate the Import From Other Form Plugins section.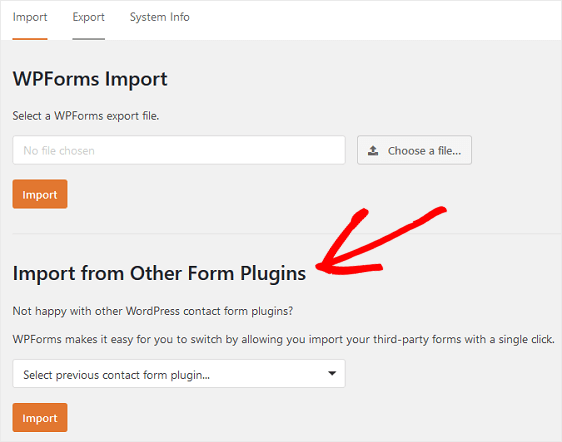 Select Contact Form 7 from the dropdown and follow the instructions. WPForms will automatically import your forms and let you know if there are any issues you might need to review.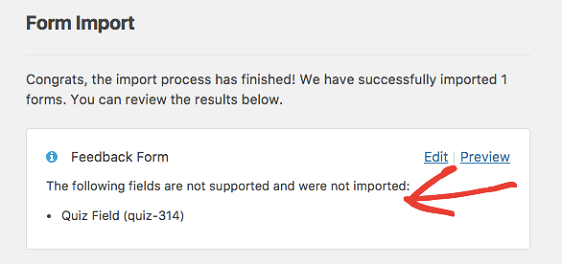 Check out our guide on importing Contact Form 7 into WordPress if you need more help.
Importing Forms From Ninja Forms
WPForms also supports importing directly from Ninja Forms so you can directly compare WPForms vs Ninja Forms.
This process is similar to the process for importing Contact Form 7 forms that we described above.
First, make sure that WPForms and Ninja Forms are both activated on your site. Then, in the Tools menu in WPForms, start the import.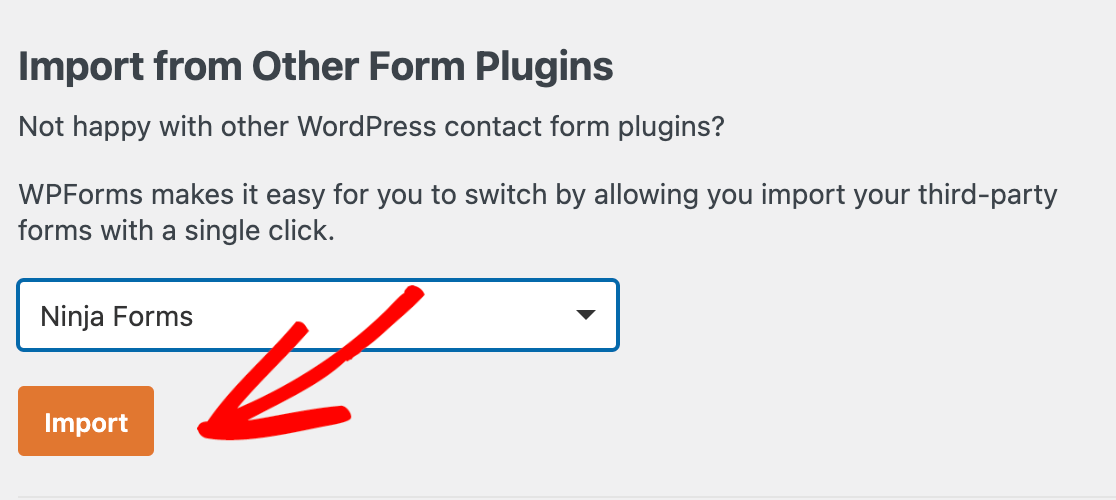 WPForms will automatically detect your old forms and ask you which ones you'd like to copy over to WPForms.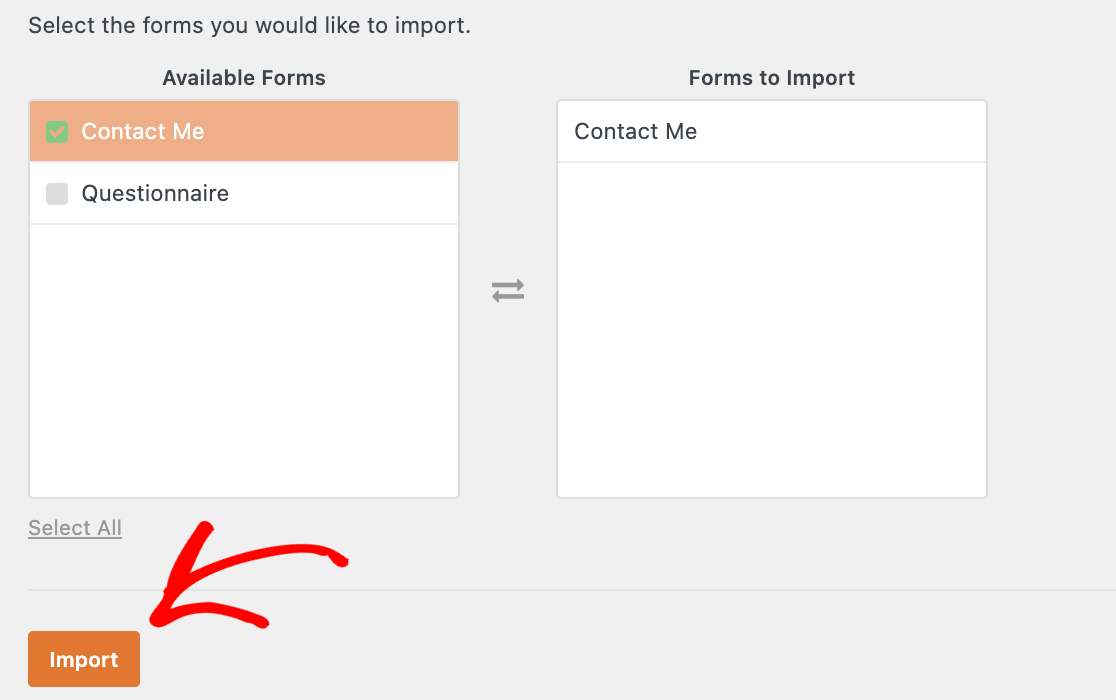 Once the wizard is complete, WPForms will let you know if there are any fields that can't be fully converted. This helps you to do a manual check to make sure your form works as intended.
Importing Forms From Pirate Forms
If you're using Pirate Forms, you're in luck! There's a built-in migration tool that'll copy everything over to WPForms, including your existing forms.
Click the Migrate to WPForms button to start the process.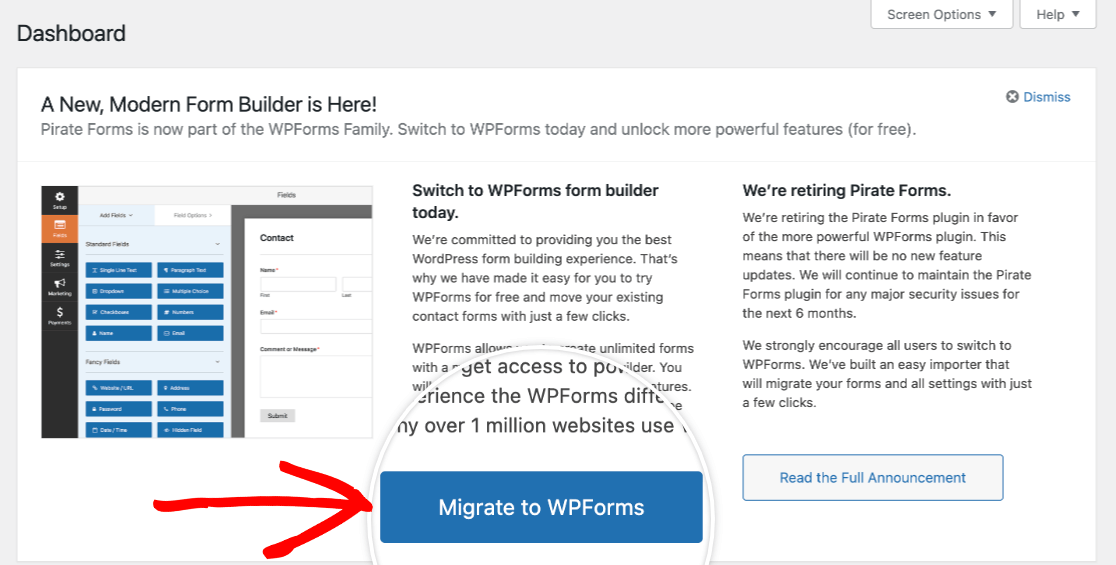 And that's it! Now you know how to import WordPress forms from different plugins and file formats.
Start Importing Your Forms Now
Next, Keep Your Website Healthy
Running a WordPress website is pretty easy most of the time. But you'll want to keep up with regular maintenance so that your site stays fast and secure.
Ready to build your form? Get started today with the easiest WordPress form builder plugin. WPForms Pro includes lots of free templates and offers a 14-day money-back guarantee.
If this article helped you out, please follow us on Facebook and Twitter for more free WordPress tutorials and guides.