Do you want to export a form from your WordPress website?  You'll be able to save yourself hours of work by using a form you've already created on your other websites.
In this tutorial, we'll show you exactly how to export a form in WordPress.
When to Export a Form
Customized Forms – If you've customized your forms, you may want to save time instead of recreating them across multiple sites.
Moving Domains – If you are moving domains, you will need to move your forms as well.
Website Backup – If your WordPress website crashes and all else has failed, having a version of your form that can be easily uploaded will save you time to get your site working again.
How to Export a Form in WordPress
First of all, you need to install and activate the WPForms plugin. Here's a step by step guide on how to install the WPForms plugin.
In addition, you'll need to have a form already created.  See our tutorial on how to create a simple contact form as an example to help get you started.
Now that you have at least one form, we are ready to export it.  You can also export multiple forms at once.
Let's go ahead and export a form in WordPress:
To start, access your WordPress dashboard and go to WPForms » Tools.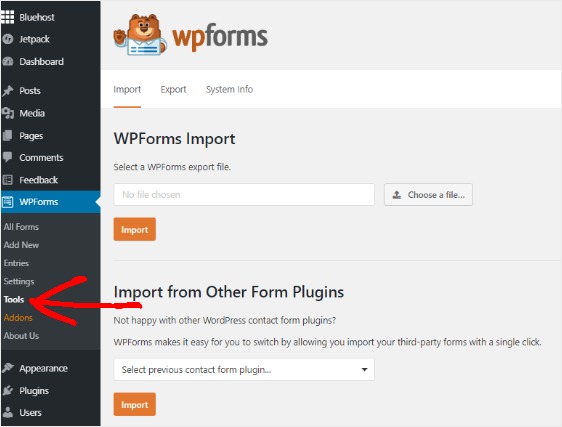 Next, select the Export tab toward the top of the page.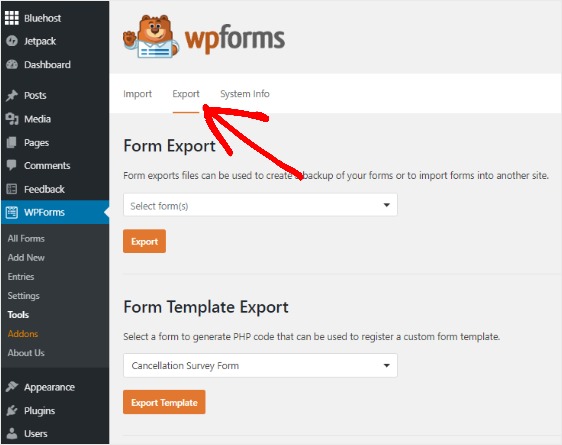 Under Form Export, click on the dropdown and then select the form or forms you would like to export.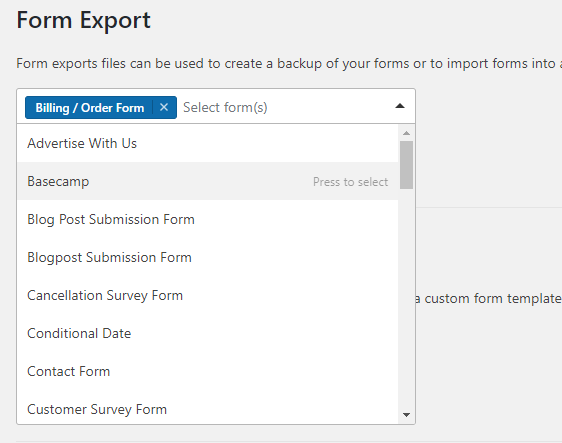 Now, click Export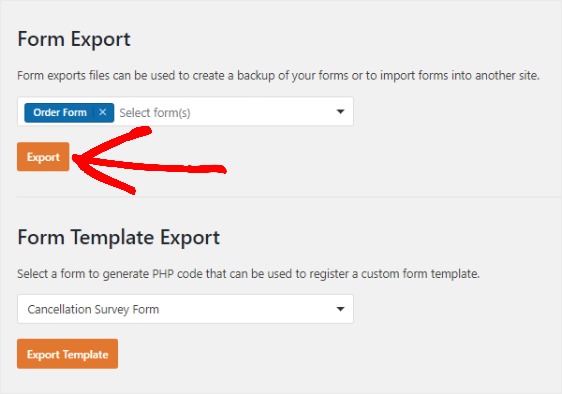 After this, your forms will be saved to your computer as a .JSON file. WPForms can easily read this file and import it back once need be. Head over to our tutorial on how to easily import a contact form in WordPress.
In Conclusion
That's it! You now know how to export a form in WordPress, saving you time and keeping your forms backed up. It's really that easy.
If you'd like, you can back up each new form that you create.
We hope you found this tutorial helpful.  Also, you may also want to check out our guide on how to export your form entries to a CSV file.
If you like this article, then please follow us on Facebook and Twitter for more free WordPress tutorials.