Do you want to export a form from your WordPress website?
WPForms lets you export any form and back it up. You can also import it onto another site, saving tons of time.
In this tutorial, we'll show you exactly how to do this.
How to Export a Form in WordPress
1. Open WPForms Tools
We'll show you how to export a single form, but the same method works for bulk exports.
First, from your WordPress dashboard and go to WPForms » Tools.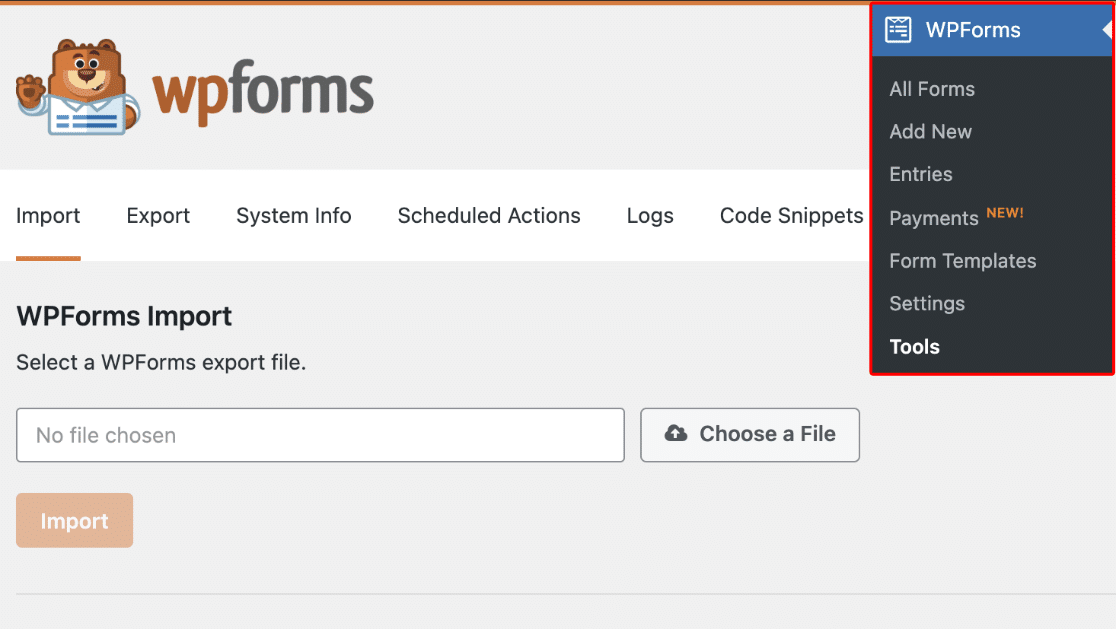 2. Export Your WordPress Form
Still in the Tools menu, switch to the Export tab at the top.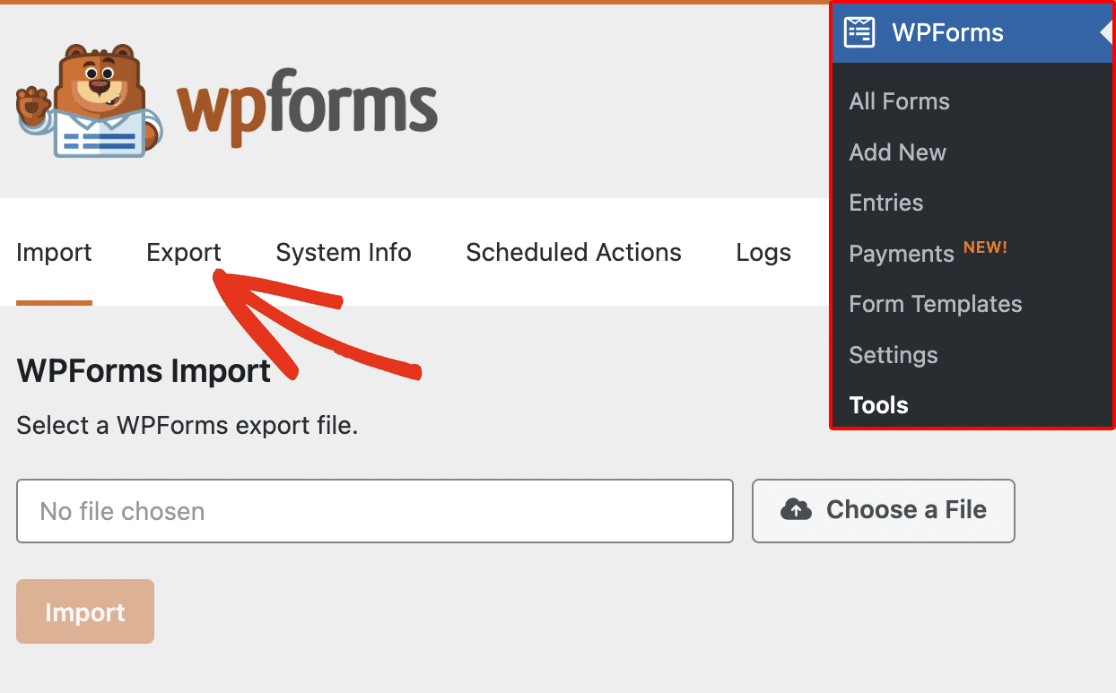 Under Form Export, click on the dropdown and then select one form or multiple.
Now, click Export.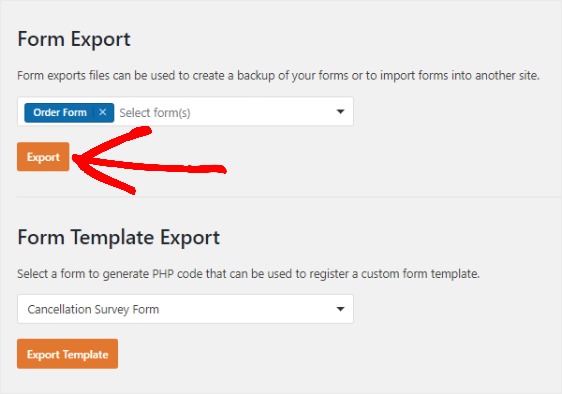 After this, your forms will be saved to your computer as a JSON file. The JSON file contains the entire form and its settings.
3. Archive Form or Upload
Now you have the JSON containing your forms, you can archive this file if you want to keep a backup. If you want to export it onto another site, check out this tutorial on how to import a contact form in WordPress.
Note: if you want to export a form from WPForms on one site and import it on another site, you'll need to make sure your license covers both. You may need to upgrade your WPForms license.
Upgrade Your WPForms License Now
Next, Back Up Your Form Entries
That's it! You now know how to export a form in WordPress, saving you time and keeping your forms backed up. It's really that easy.
If you're backing up your data, we have more resources for you:
Ready to build your form? Get started today with the easiest WordPress form builder plugin. WPForms Pro includes lots of free templates and offers a 14-day money-back guarantee.
If this article helped you out, please follow us on Facebook and Twitter for more free WordPress tutorials and guides.