Wondering what WordPress management tools and plugins to use in taking care of your website?
As your website grows, you're going to need to do a little more to make sure it functions just the way you want it to. The good news is that most things can be taken care of with a few useful WordPress management tools and plugins.
Here's a helpful guide to the best ones!
What Is WordPress Management?
Managing a WordPress website just means taking care of all the different things that are happening on the backend of your website. These tasks will sometimes be straightforward, and sometimes they'll require some level of technical expertise.
That's where these WordPress management tools and plugins come in handy. Whether you're a WordPress newbie, or an experienced developer, they'll simplify your WordPress management and save you some time!
Best WordPress Site Management Tools and Plugins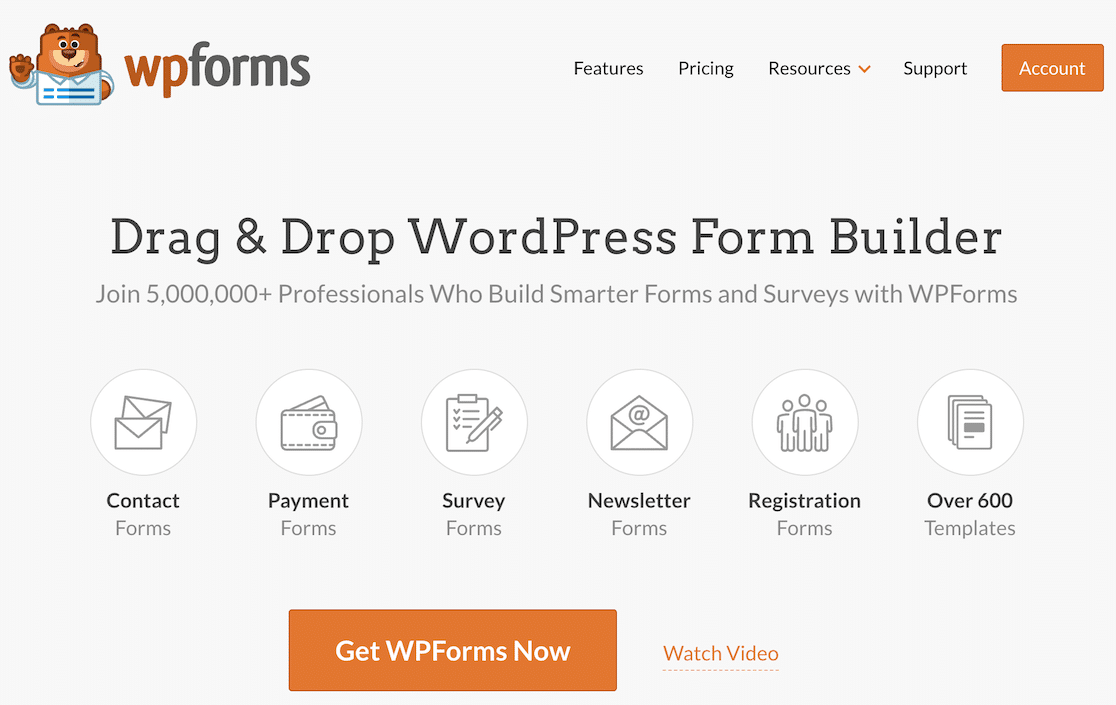 WPForms is one of the most popular WordPress form plugins (with over 5 million installations), and is a great choice for every WordPress website.
One of the reasons our plugin is so popular is because it makes it easy for everyone, from newbie to advanced professional, to create and manage forms in WordPress.
For example, WPForms offers over 600 pre-built form templates that meet different business needs. And if you don't see a template that quite fits what you have in mind, then you can design one in minutes using the drag-and-drop form builder.
If you're running a business or anything other than a casual project, forms are likely going to be a big part of managing your website. You'll need to pay special attention to them because, often, they will be the main point of contact for your leads.
One of the main issues you'll have when you try to manage your forms with most WordPress plugins is not being able to roll your forms back to a previous version.
WPForms allows you to do this with ease, using the Form Revisions feature. This means if you're testing out forms or modifying a form temporarily, you'll have nothing to worry about.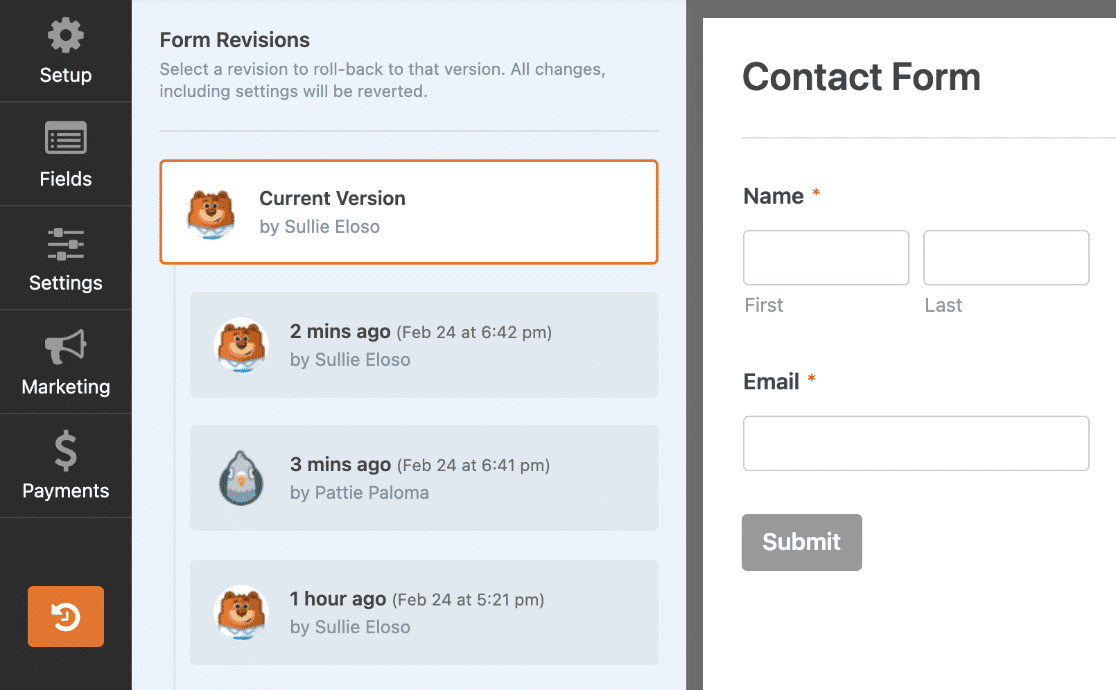 You'll always be able to see all the revisions you've made to your forms. And if you're working in a team, you'll be able to see which of your team members made those revisions.
Another really handy feature of WPForms is the Form Locator. If your website's fairly large, you'll probably have a few forms in a few different places. With time, it can get challenging keeping track of all of them. Sound familiar?

WPForms Form Locator will help to solve this. In the Forms dashboard, under each form, you'll see a list of all the places where that form is embedded.
Using the Form Locator, you can now easily find and delete outdated forms, undertake a manual validation of your forms, and generally ensure that they are in good shape.
WPForms Pricing
WPForms is available starting at $39.50 per year for the Basic plan.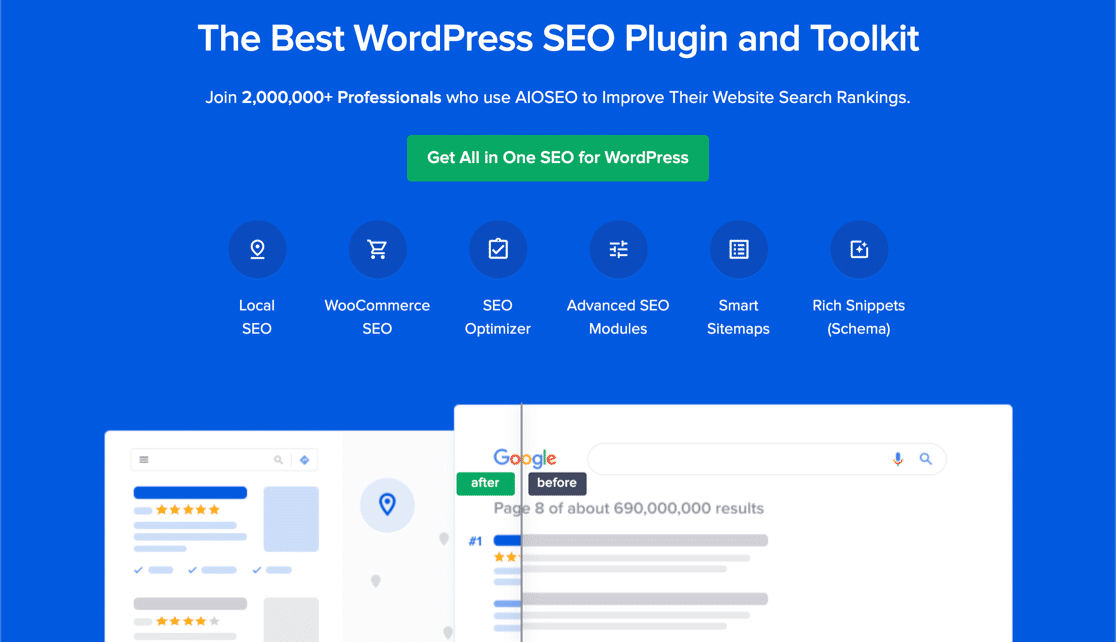 You probably already know how important SEO is. Every post and page on your website needs to be optimized for the best search results.
If you aren't familiar with SEO, this guide to WordPress SEO for beginners will help. But even if you're an SEO pro, you likely won't have the time to manually perform SEO checks regularly. The good news is, you don't have to!
With 3 million+ active installations, All-In-One-SEO (AIOSEO) is one of the most popular WordPress SEO plugins. It is easy to use and provides a more comprehensive SEO dashboard than most other WordPress SEO plugins.
To get started, you'll need to install the plugin. Once you do, this will trigger the installation wizard that sets up the base SEO configuration for your website.
Part of this will include syncing your contact and address information along with your social profiles, making it easier for search engines to gather all the information needed to understand your business or organization. This is particularly important for local SEO.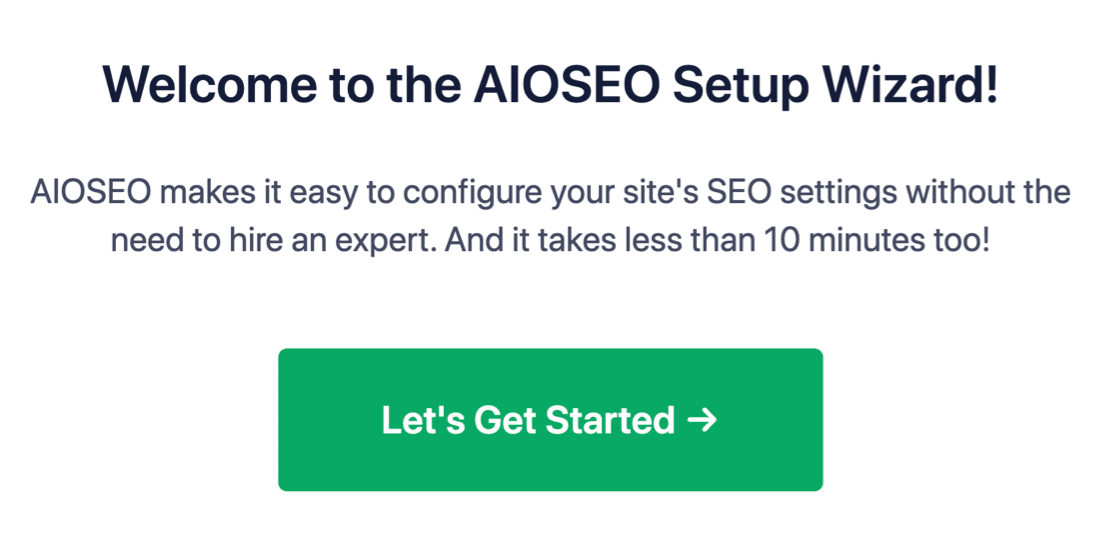 Once the SEO wizard has run through, you can navigate back to your WordPress dashboard where you will see that it now has an additional section for the AIOSEO dashboard. Here, you can see, at a glance, a number of useful reports showing the SEO health of your website.
Additionally, the plugin will create a dashboard on each post and page on your website. This dashboard will provide a series of options that allow you to set a focus keyword and add meta content to optimize your posts and pages for the best search results.
AIOSEO Pricing
AIOSEO starts at $49.60 per year for the Basic plan.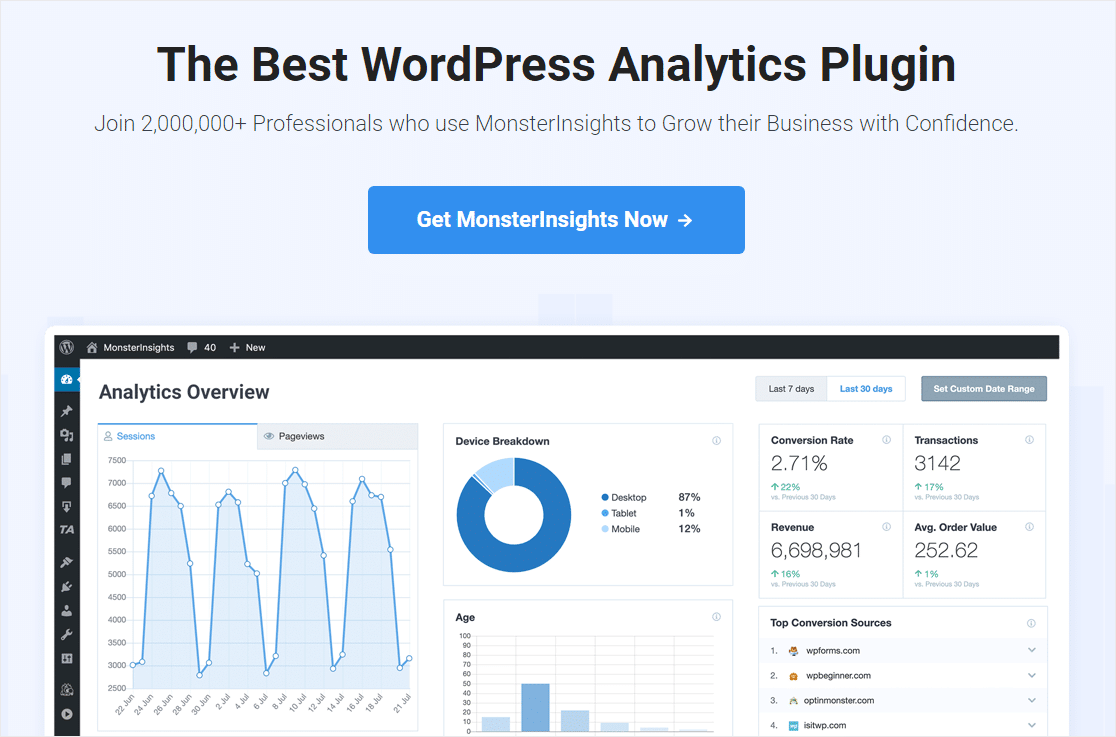 SEO and data analytics work together. While tools like AIOSEO will help optimize your website for SEO, you'll need data to know what's working and what's not.
You'll want to leverage Google's free data analytics and the MonsterInsights plugin helps you do this with ease.
Instead of having to log in to Google Analytics each time you want to see your data, MonsterInsights connects to your Google Analytics account and displays these reports right within the WordPress dashboard.
To get started with MonsterInsights, install the plugin and run the MonsterInsights setup wizard. Once everything is set up, you'll be able to see Google analytics from your WordPress dashboard.
MonsterInsights Pricing
MonsterInsights starts at $99.50 per year for the Plus plan.

Most WordPress websites have multiple plugins that serve different functions, making it challenging to stay on top of everything.
This is where a plugin like Uncanny Automator comes in handy. Uncanny Automator can help connect several plugins, and even external services, to automate the various functions that they serve.
You can then set up these plugins and tools to execute these functions in a sequence based on triggers you'll define. For example, you can use Uncanny Automator to get notifications in Slack each time a user submits a WPForms form.
Uncanny Automator Pricing
Uncanny Automator starts at $149 per year for the Pro plan.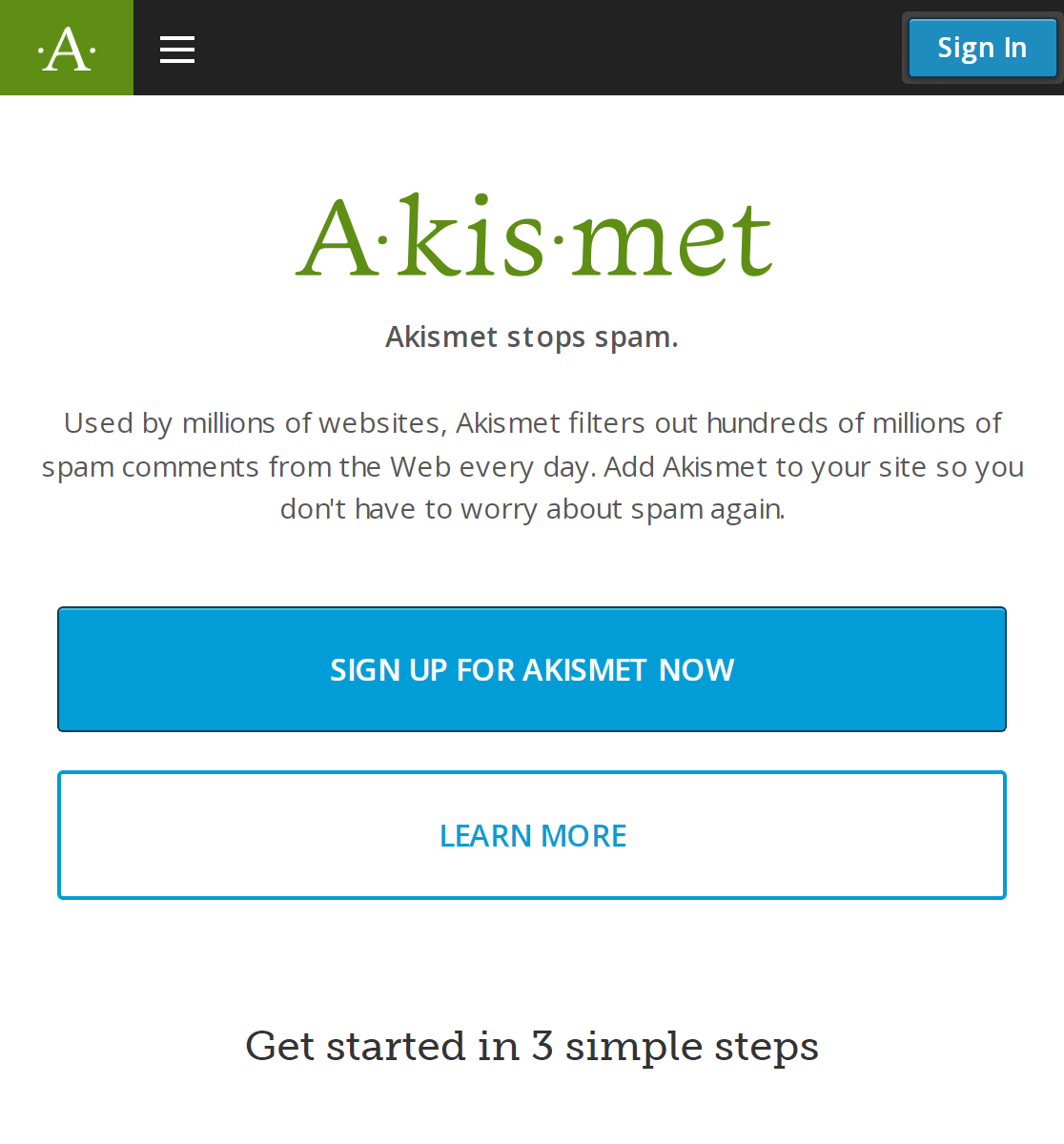 Spam is one of the most common challenges every WordPress website owner can expect to deal with. The popularity of WordPress and the size of its global community make it a target for spam and other unethical web practices (more on this when we talk about managing your WordPress security).
Deleting spam comments manually will require a lot of your time and attention, especially as your website grows. A much better way is to use a plugin like Akismet that integrates with WPForms to prevent contact form spam.
Akismet works by creating a database of known spam sources, and analyzing user on-page behavior. Once you install the plugin on your website, it can automatically filter contact form spam—and other types of spam too.
Akismet Pricing
If you're using Akismet on a personal website you can literally name your price. For larger commercial projects, premium pricing starts at $8.33 per month (billed annually) for the Plus plan.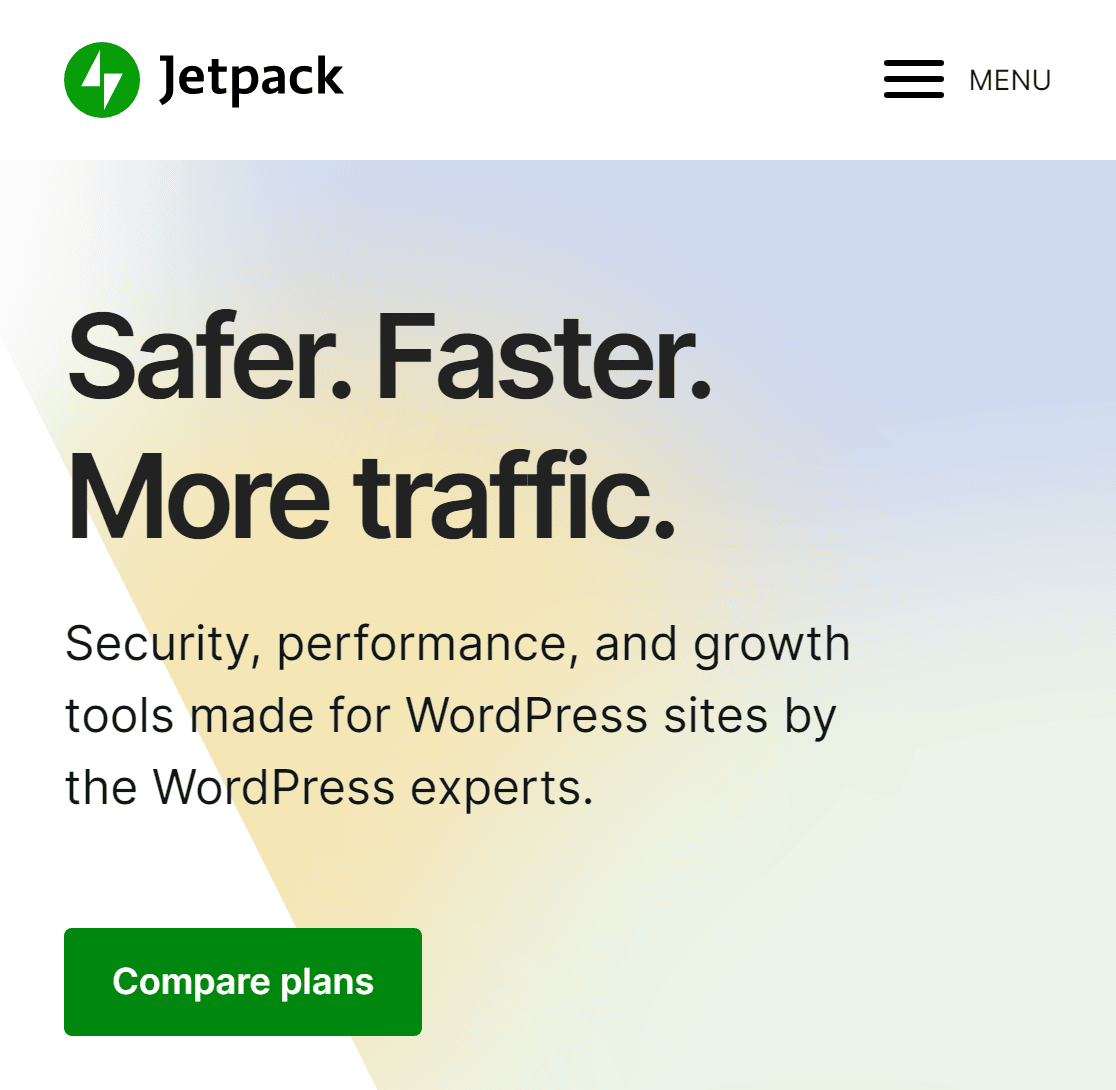 JetPack offers an all-in-one solution for the most common challenges faced by WordPress users of all levels.
JetPack's features mainly cover security, performance, social, backup, site search, marketing, anti-spam, video, and performance optimization. The biggest attraction, though, is likely to be the convenience of being able to do all of these things with just one plugin.
The plugin is also owned by Auttomatic, (the company that owns WordPress.com), so you can expect it to integrate seamlessly with your WordPress themes and plugins—as long as you're only using themes and plugins from reputable developers.
JetPack Pricing
JetPack pricing starts at $4.95 per month, billed annually, for its Backup plan. But you'll probably want the more inclusive Complete plan at $39.95 per month, billed annually.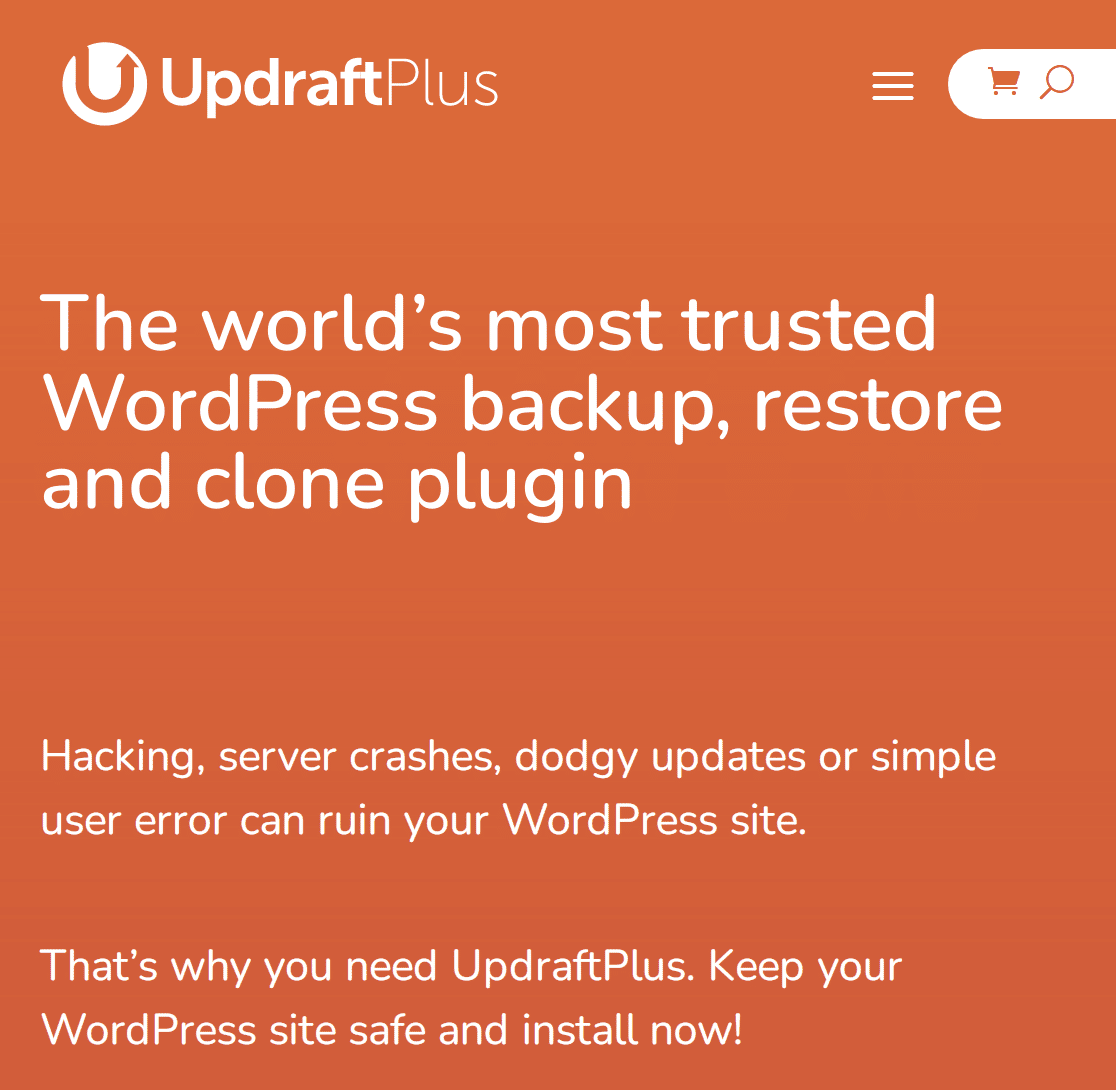 Websites tend to go down from time to time. From plugin conflicts to human error, any number of things can go wrong. The good news is that you can stay prepared for this by creating regular backups of your website.
There are several useful plugins that can help with this. UpdraftPlus is one of the most popular with  3 million+ active installations.
With UpdraftPlus you can undertake manual backups or schedule automated backups at regular intervals. Your website files can be sent to a variety of locations which include email as well as popular document management apps like DropBox, OneDrive, Google Drive, and so on.
UpdraftPlus Pricing
UpdraftPlus starts at $70 per year for the Personal Plan.

WordPress websites are often targeted in attacks that may range from temporary Distributed Denial of Service (DDOS) to more serious threats like SQL injections.
Following the best WordPress security practices such as using secure passwords will help to ward off most attackers. However, for the highest level of WordPress protection, you'll need a little more help.
Plugins like Sucuri help to add an additional layer of protection that will protect your website from all but the most determined of hackers. Sucuri provides cutting edge WordPress security features like firewalls, malware scanning, IP blocks of known threats, and so on.
Sucuri Pricing
The Sucuri plugin is free on the WordPress plugin directory.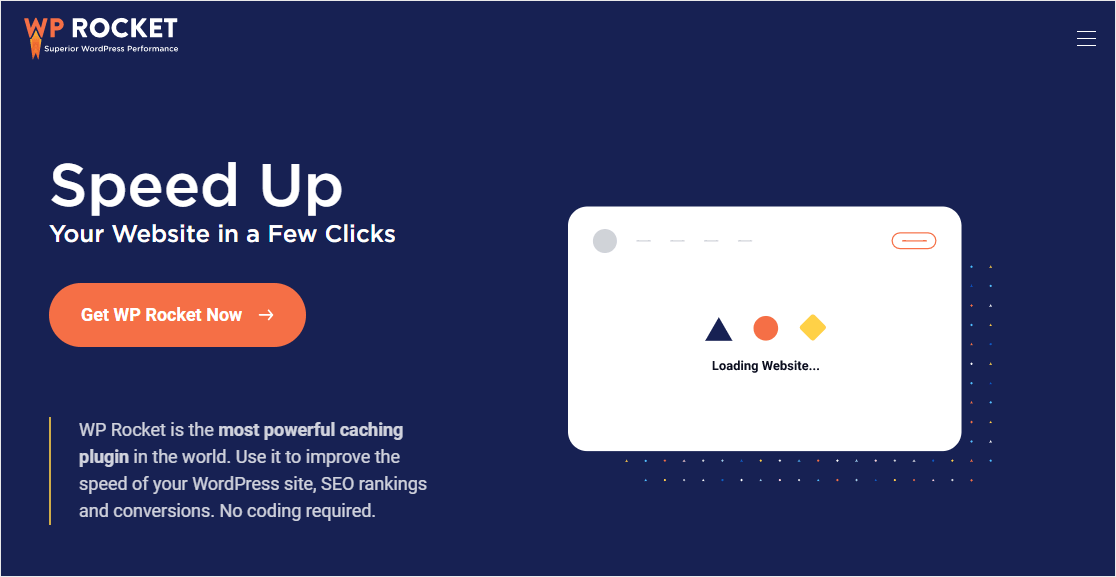 Making your WordPress website as fast as possible is important for SEO and for creating the best user experience. There's a lot that goes into making a website fast. These include things like file compression, page and browser caching, and so on.
WPRocket is one of the highest-rated performance optimization plugins for WordPress websites with a 4.9-star rating from 1492 reviews.
The plugin helps keep your site working optimally with a host of useful features such as page and browser caching, cache preloading, website compression and so on.
WPRocket Pricing
WPRocket is available starting $49 per year for the Single plan.
And that's it!
We've covered 9 useful WordPress management tools and plugins that will help you run your Website smoothly.
You won't likely need all of these plugins as there are some areas of overlap. The best approach might be to choose the mix of plugins that works best for your needs.
As you implement these tips, here's a handy list of common WordPress errors you'll want to avoid.
Next, Try These WordPress Marketing Automation Plugins
There's a lot that goes into online marketing. Just as with managing the backend of your website, it's best to approach these tasks using some helpful tools like marketing automation plugins. Fortunately, there are lots to consider.
Also, you might want to check out our roundup of the best MailerLite integrations for WordPress. With these, you can take your email marketing to the next level. And if you're looking for plugins to replace Jetpack, these are the best Jetpack alternatives to consider.
Ready to build your forms? Get started today with the easiest WordPress form builder plugin. WPForms Pro includes lots of free templates and offers a 14-day money-back guarantee.
Create Your WordPress Form Now
If this article helped you out, please follow us on Facebook and Twitter for more free WordPress tutorials and guides.