Do you want to use maintenance mode in WordPress? Maintenance mode makes it easy to hide your site from public view while you work on it.
In this article, we'll show you the BEST way to hide your site. This method is awesome because you can also create your own custom maintenance mode page.
Create Your WordPress Contact Form Now
Where Is Maintenance Mode in WordPress?
To activate maintenance mode in WordPress, you need the right plugin. We recommend SeedProd.
SeedProd is the best landing page builder for WordPress. It lets you easily create:
Maintenance mode pages
Coming soon pages
Custom 404 pages
Landing pages
And more.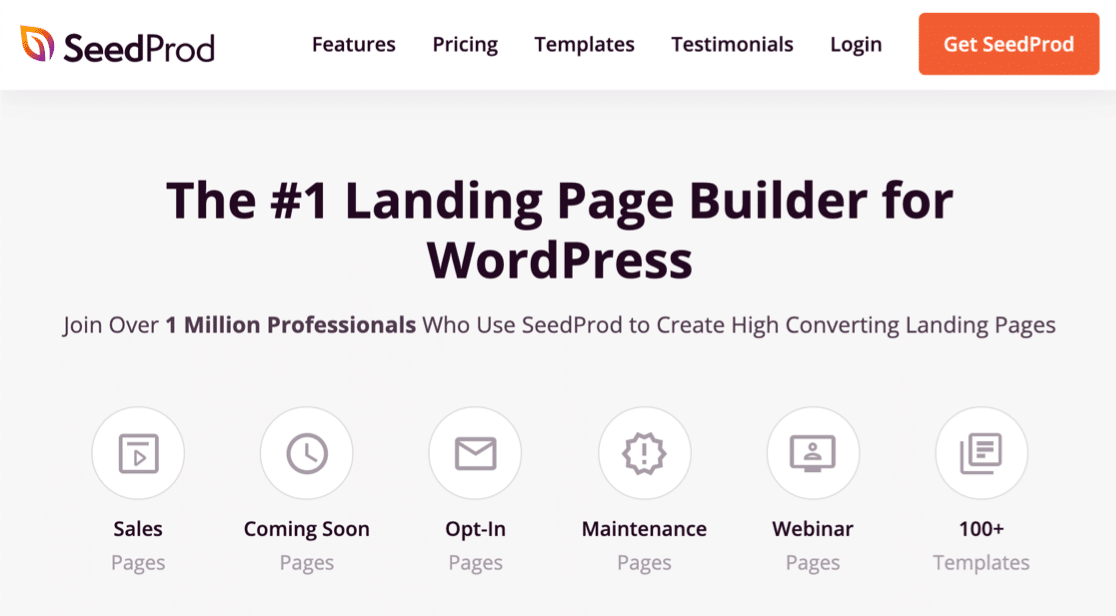 Most WordPress maintenance mode plugins are super basic. Often, they only have 1 setting: On or Off. But with SeedProd, you get tons more control over your maintenance mode settings.
For example, SeedProd lets you:
Set up access control: Hide specific pages, or hide your entire site. SeedProd makes it easy to hide the URLs you're working on while leaving the rest of your site visible.
Set up reviewers: You can easily give people access to your site while maintenance mode is active. For example, you can allow your content writers or developers to access to the site while maintenance mode is on.
Control access in different ways: Let visitors bypass maintenance mode using a secret URL, IP address filtering, or WordPress role.
Connect domains: You can even use SeedProd to show landing pages for different domains without setting up WordPress for each of them.
You can check out the full list of features in our detailed SeedProd review.
For now, let's focus on making a maintenance mode page for your WordPress website.
How to Put Your WordPress Site into Maintenance Mode
We'll show you how to create a maintenance mode page and activate it on your site.
Let's start by installing the plugin.
Step 1: Install the SeedProd Plugin
To start, you'll want to install and activate the SeedProd plugin. Check out these steps on how to install a WordPress plugin if you've never done this before.
Don't forget to enter your SeedProd license to unlock all the features in the plugin.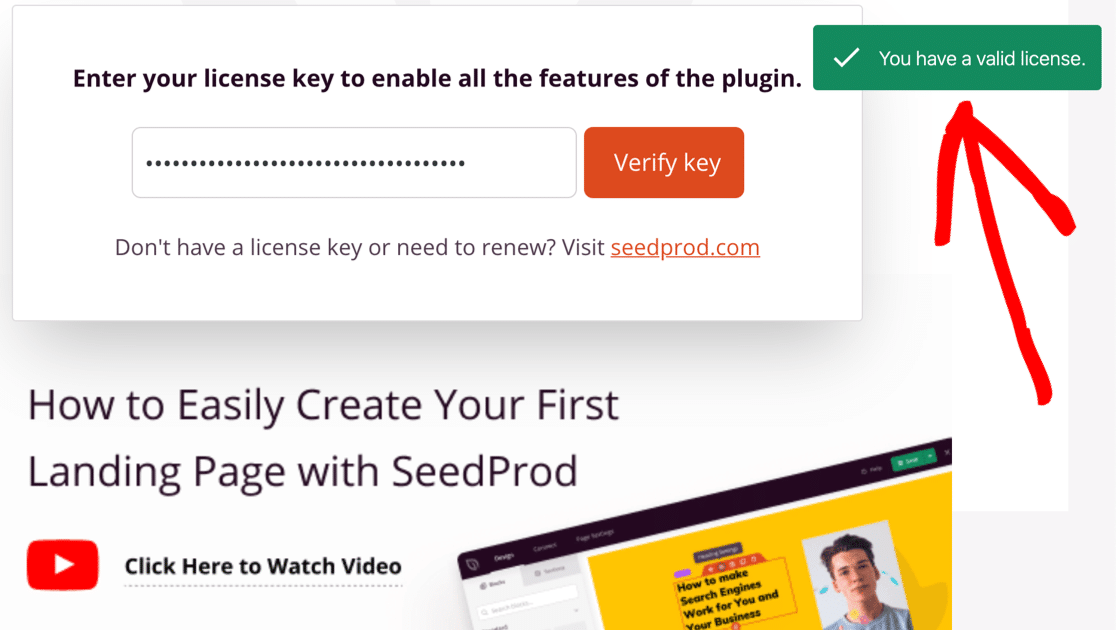 Now we're ready to make your maintenance mode page.
Step 2: Create WordPress Maintenance Mode Page
Now let's set up your maintenance mode page in SeedProd.
Start in the WordPress dashboard. You'll want to click SeedProd » Pages in the left-hand navigation.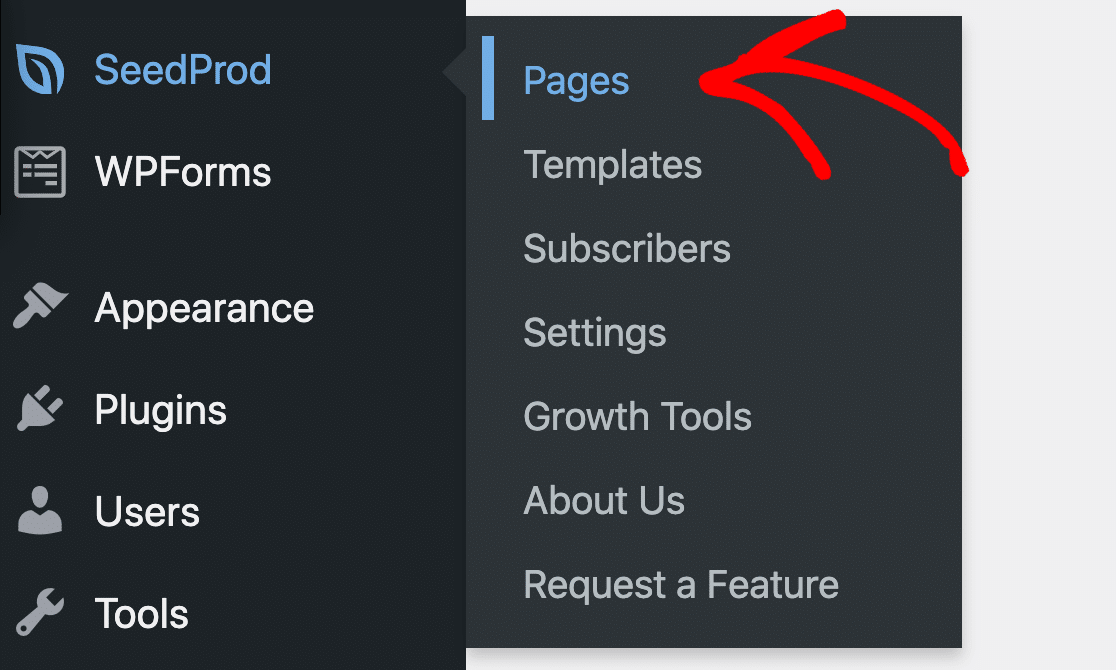 At the top, you'll see the 4 types of pages that you can create with the SeedProd builder. Here's what they all do:
Coming Soon Mode: Use this to create a page with a countdown timer to show visitors when your site will launch.
Maintenance Mode: This lets you create a page that you can turn on while you're working on your site.
Login Page: Create a custom login page. You can add your own branding and even replace the default login page.
404 Page: If someone tries to visit a URL that doesn't exist, SeedProd will display this page.
Landing Pages: Use this to create a standalone page for any other purpose.
For this tutorial, let's go ahead and click the Set Up a Maintenance Mode Page button.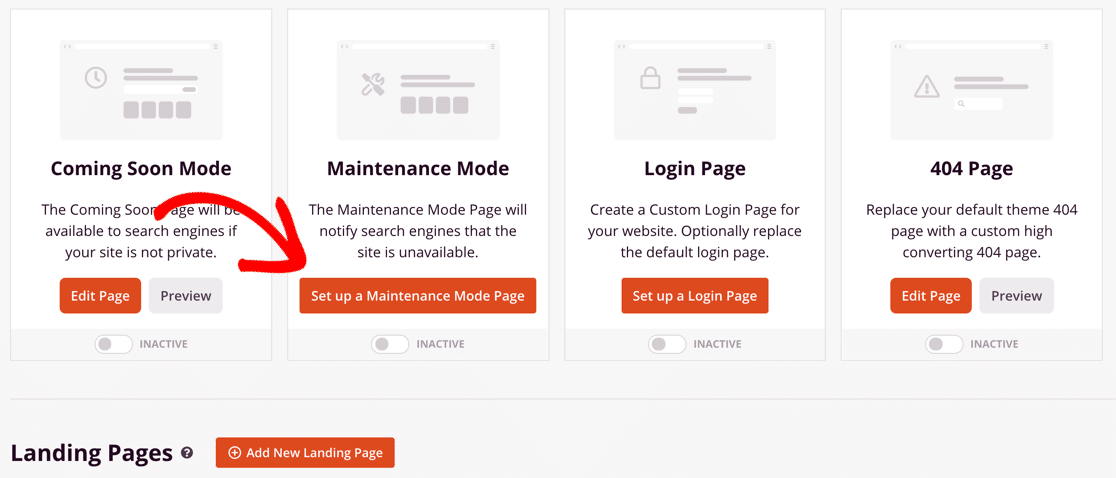 SeedProd comes with tons of different templates. We'll pick one and customize to show you how the SeedProd builder works.
Go ahead and choose the template you like from the list.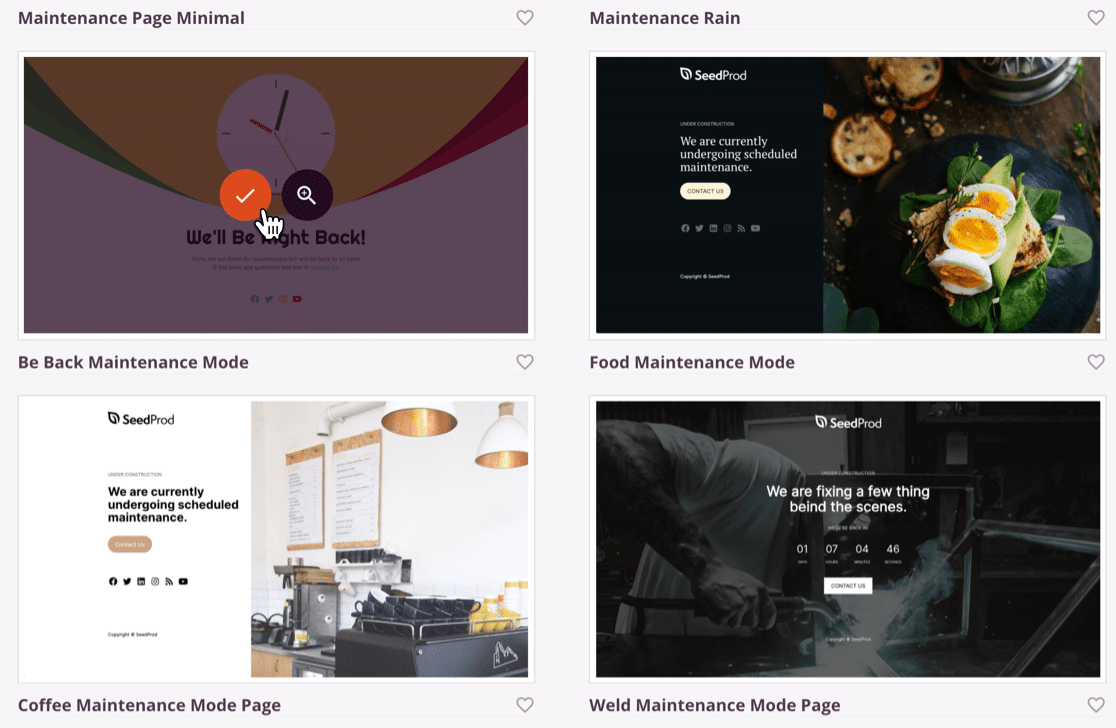 Great! Now we're ready to make your maintenance mode page.
Step 3: Customize Maintenance Mode Page Template
Now that you've clicked on a maintenance mode template, you'll see it open up in the full-page builder in SeedProd.
You can change any part of your page without writing any code at all.
Let's reduce the size of the header and the text. You can click the smartphone icon to activate Mobile Preview if you want to see what your changes will look like on a small screen.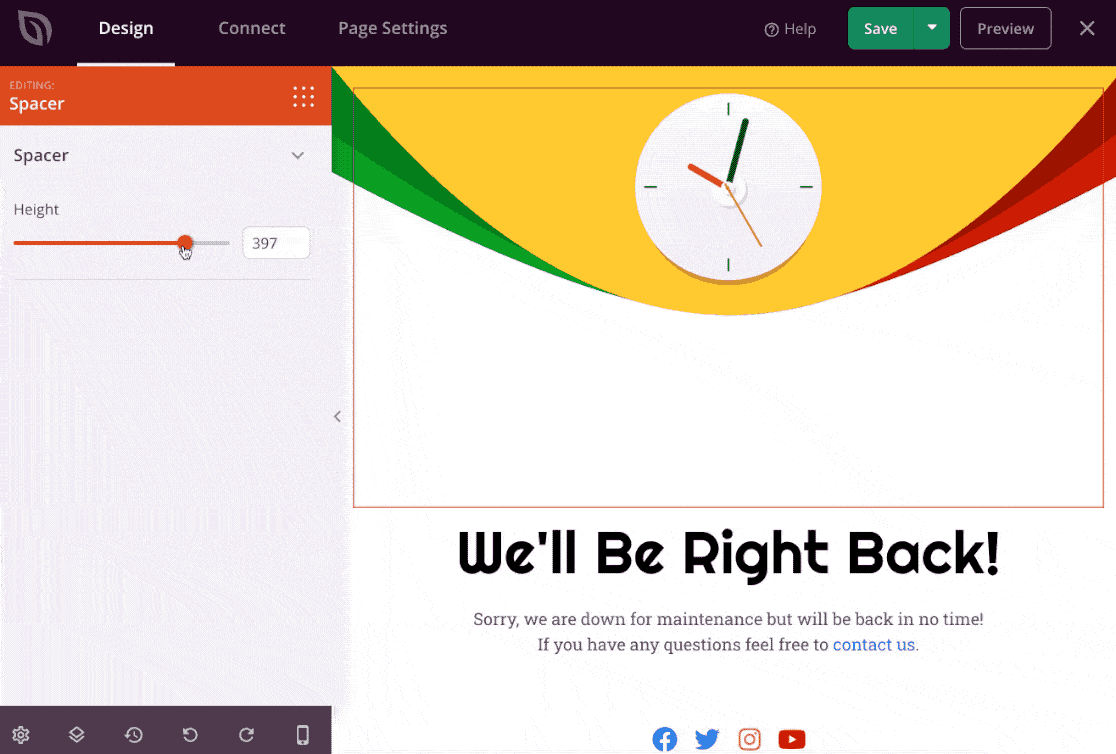 SeedProd has tons of blocks and sections that are ready to add to your maintenance mode page. You can add elements like:
Text
Images
Call-to-action buttons
Countdown timers
Social media links
Videos
FAQs
And more.
You can use these blocks to make a completely custom layout.
In addition, don't forget to explore the Connect tab.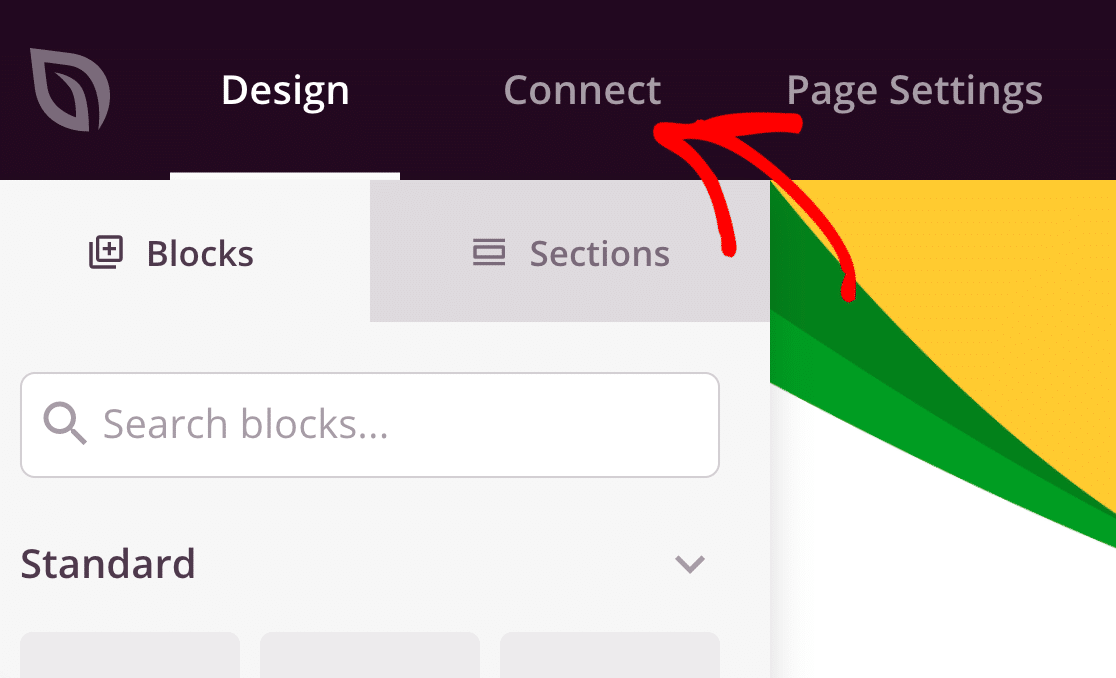 From this tab, you can easily connect your maintenance mode page to your favorite email marketing service. SeedProd supports tons of options here, including:
ActiveCampaign
Campaign Monitor
iContact
Mad Mimi
Sendy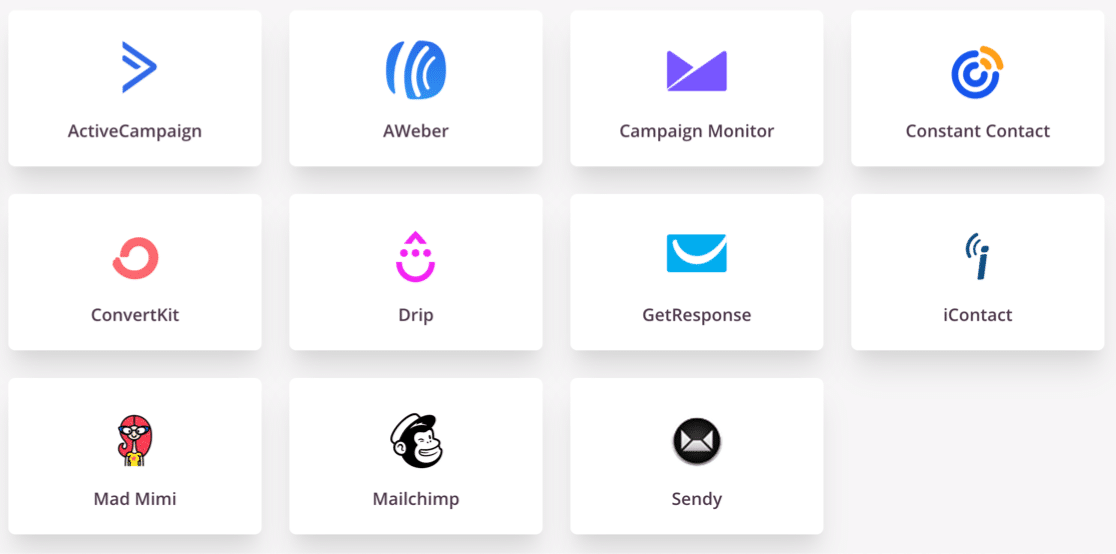 You can use your chosen email marketing service with a newsletter signup form to make it easy to get subscriptions while your site is offline.
And if you want to integrate your maintenance mode page with a different service, you can also connect your page to Zapier.
When your page is set up the way you want it, click
Save
to save your progress so far.
Step 4: Customize Maintenance Mode Settings
SeedProd makes it easy to control access to your page while your site is in maintenance mode. Let's click Page Settings at the top of the SeedProd builder to explore the options.
First, type in a title for your page here. The Page Title you set here will show up in the browser tab.

If you want, you can also set an SEO title and meta description by clicking SEO on the left. That way, you can have a different title show up in search results, like the name of your website.
Now let's click Access Control to open up the access settings.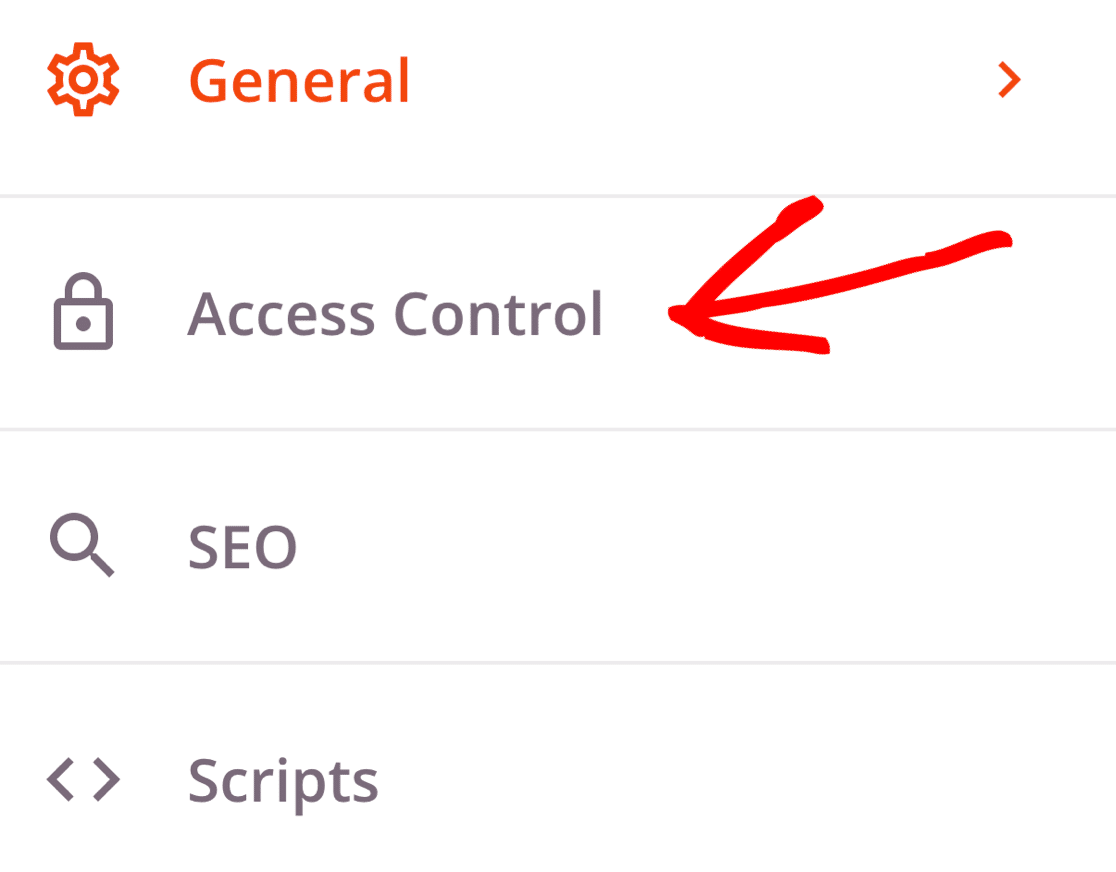 These settings let you allow certain people to bypass maintenance mode. There are 3 different ways to use this.
Bypass URL: You can use a Bypass URL to give someone access to your site for a specific amount of time. The default is 2 hours.
Access by IP: If you know the IP address for your client or colleague, you can add it here to let them bypass your maintenance mode page.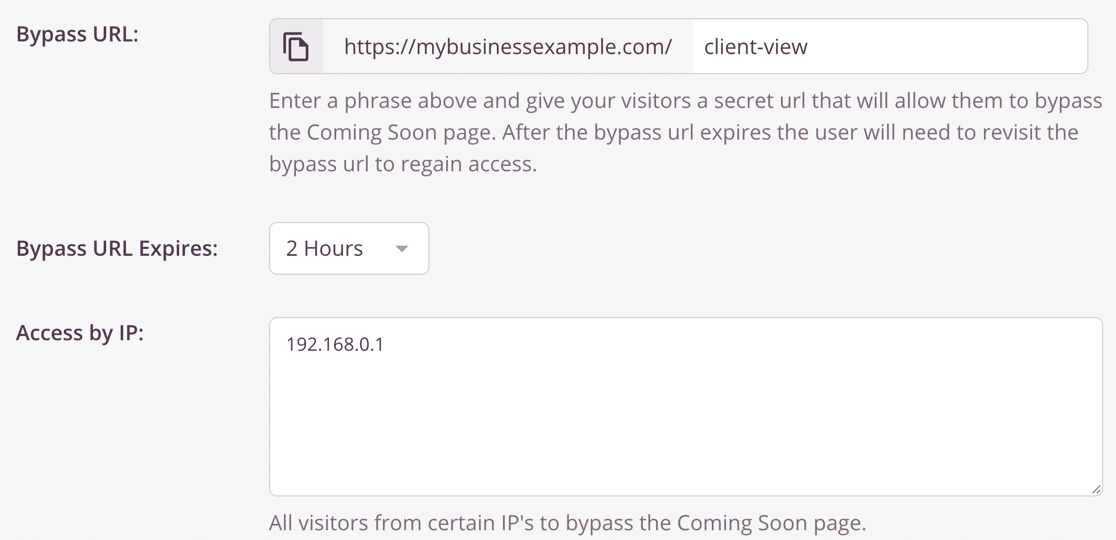 Access by Role: This setting lets you grant access to logged-in users with specific WordPress user roles.

Scrolling down further, we find another important setting: Include/ Exclude URLs. This allows you to activate the maintenance mode page on:
Your whole site
Just the homepage
Only on certain URLs
On all URLs except the ones you specify.
If you want to avoid taking your entire site offline, this is a great option.

All set? Click the green Save button at the top to save.
Step 5: Put Your WordPress Site in Maintenance Mode
Now we're ready to put your WordPress site into maintenance mode.
To start, click the dropdown next to the Save button and select Publish.

Now head back WordPress dashboard and open up SeedProd » Pages.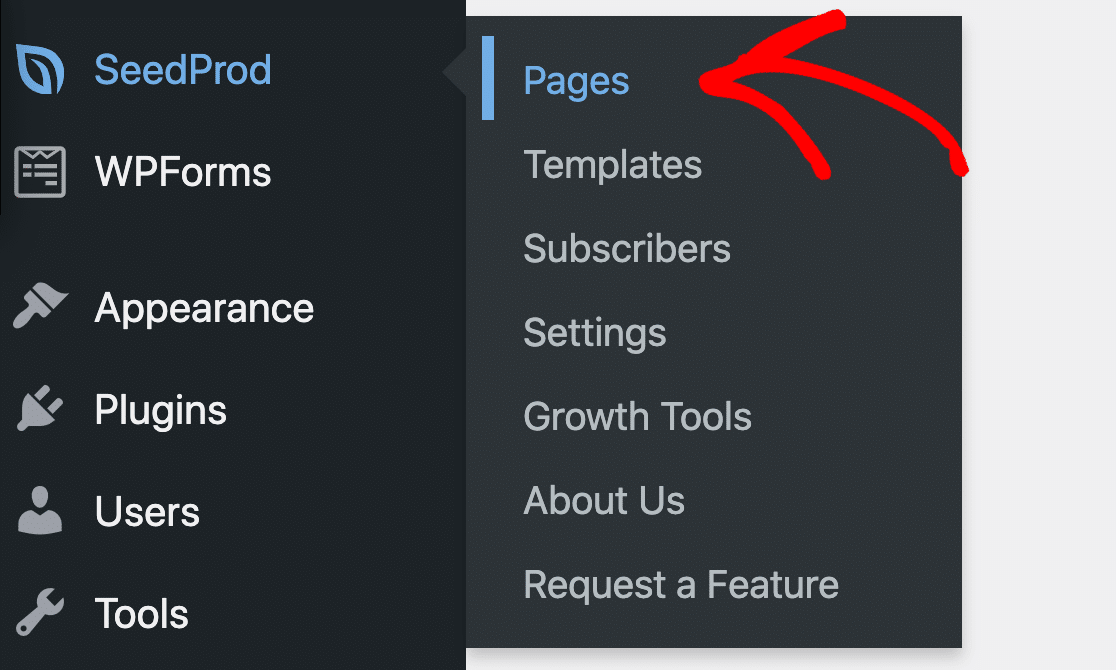 You can enable Maintenance Mode by clicking the switch to make it Active.

And that's it! Now you know how to make a completely custom maintenance mode page with SeedProd!
Create Your WordPress Contact Form Now
Next Step: Add a Contact Form to Your Page
Did you know that WPForms works great with SeedProd? You can easily embed any form on your WordPress maintenance mode page so that visitors can still contact you.
Check out Is WPForms Worth It? to get an in-depth review of WPForms.
Looking to find a maintenance service to help you take care of everything on your site? Check out our roundup of the best WordPress maintenance services.
Ready to build your form? Get started today with the easiest WordPress form builder plugin. WPForms Pro includes lots of free templates and offers a 14-day money-back guarantee.
If this article helped you out, please follow us on Facebook and Twitter for more free WordPress tutorials and guides.