WPForms 1.5.4 was just released and we think you're going to be as excited as we are about the newest feature.
Along with some behind-the-scenes tweaks, we're rolling out a really special feature that will make managing and growing your business online even simpler.
How? You'll now get weekly email recaps of your forms' performance.
Here's what's happening in WPForms 1.5.4.
Easily See Your Form Performance
We've made it easier than ever to see how your forms are doing with Email Summaries.
In this latest update, your site admin will now automatically receive a helpful email every Monday with an at-a-glance view of how the site's forms have performed during the previous week.
The email will contain a report that shows the amount of entries to each form.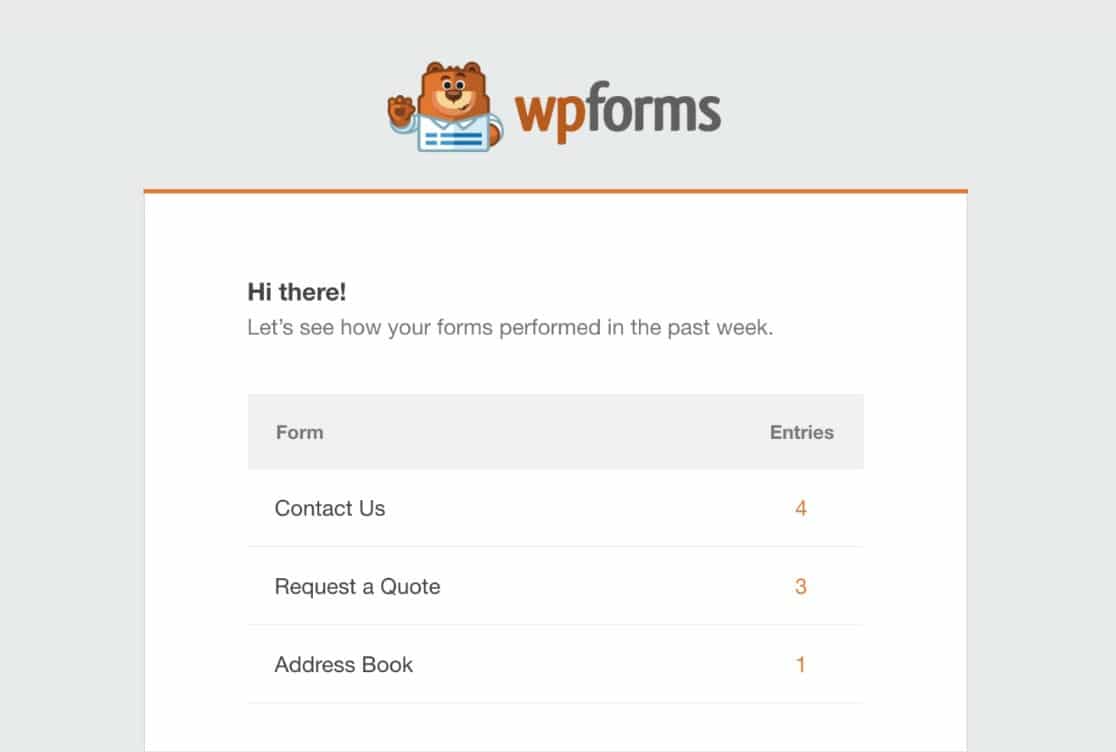 We wanted to bring the concept of the easy-to-digest dashboard stats right to your inbox.
Lite users will see the total number of form entries for all time.
Pro users will see the total number of new form entries in the last week.
Email Summaries are a fantastic way to gain insight into what's happening on your forms without having to log in to your website.
That way, you can know which forms may need some attention.
But what if you update to WPForms 1.5.4 and you're not getting your Email Summaries? Well, WordPress is known for not properly sending email notifications.
We suggest you take advantage of our WP Mail SMTP plugin to solve that issue right away. Then, you can be certain that you'll get your weekly Email Summaries and all your WordPress email.
Note: WPForms Pro users won't get an email if forms have no new entries that week.
These automatic weekly reports default to being turned on once you have an entry to a form. Click here to learn more and see how to disable them.
In the plugin settings area, you can view an email summary example, complete with your custom header image. Since you're going to be receiving weekly Email Summaries, now is a great time to add your logo or any image you choose to display on your email notifications.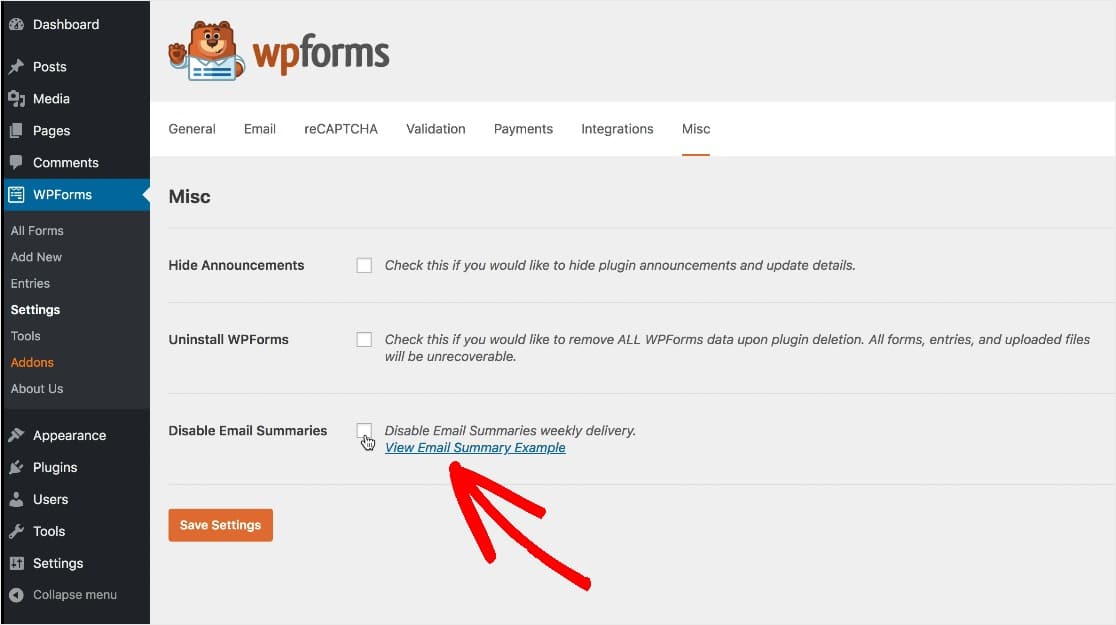 Along with spotting any issues, you can also use the data in Email Summaries to find high-preforming forms that you can add to different places on your site. Then, sit back and relax while your WPForms helps you convert more visitors into customers.
Grow Your Business with Quick Tips
We want all of our users to be successful with their website, and we know WPForms has a lot of great features to help you grow your business.
So we're including quick tips in Email Summaries so you get supportive ideas to get even more use out of WPForms.
Below your form stats in your weekly recap email, you'll find helpful tips and tricks to you can start using right away.
Each week, you'll find a different WPForms tip, trick, or suggestion to try. If that week's tip sounds like something you'd like to use, you can click on the orange button below the idea to learn more about it.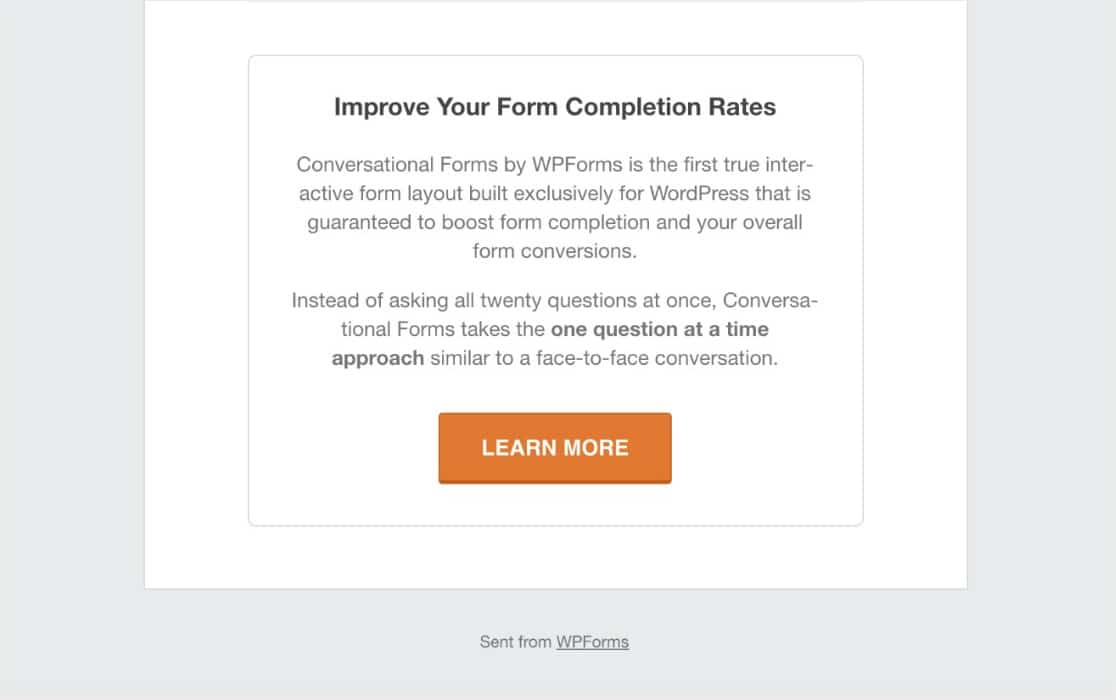 And that covers the WPForms 1.5.4 update and its awesome new Email Summaries feature.
Let us know any thoughts you have on this new tool – we're always listening and so grateful to the WPForms community.
As always, thank you for your continued support of WPForms. We look forward to bringing you more updates in the near future!
Lisa and the WPForms team
Don't have the WPForms Pro license? Click here to get started today and experience why over 2 million websites use WPForms.