Do you want to build a stunning WordPress website without the hassle of extensive coding or design work?
You're in luck! In this article, we'll explore the top-of-the-line WordPress theme builders that can simplify your website creation process and empower you to craft a visually appealing and functional site.
Whether you're a seasoned developer or just a beginner, you'll find that these theme builders offer user-friendly interfaces, drag-and-drop editors, and a plethora of customization options.
What Should I Look For in a WordPress Theme Builder?
Before choosing a WordPress theme builder, it's a good idea to try out a few options to see which one aligns best with your workflow and project requirements. Many theme builders offer free trials or demos, allowing you to explore their design options before making a final decision.
Here are some of the features you might want to look for:
Drag-and-Drop Editor: Look for a builder that offers a drag-and-drop editor, which makes it easy to add and arrange elements on your website's pages.
Pre-designed Templates: Access to pre-designed templates can significantly speed up the website creation process. Look for a theme builder that offers a library of templates for different types of websites.
Responsive Design: Ensure that the theme builder helps you create responsive designs that look good on all devices, including desktops, tablets, and smartphones.
Customization Options: The theme builder should provide a wide range of customization options, including fonts, colors, layouts, dynamic content, and spacing, to give you full control over the look and feel of your website.
eCommerce Compatibility: If you plan to run an online store, make sure the theme builder supports popular e-commerce plugins like WooCommerce.
Create Your WordPress Form Now
9 Best WordPress Theme Builders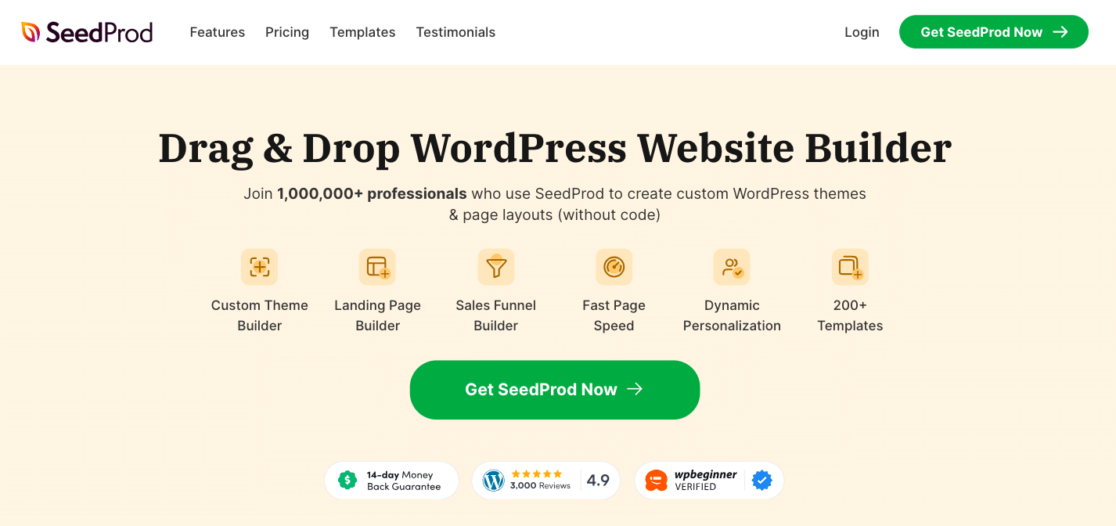 Securing the top spot on our list, SeedProd ranks as one of WordPress's best theme builders, boasting an impressive installation base of over one million websites.
Its drag-and-drop interface empowers you to craft your ideal website with ease, ensuring a stunning result tailored to your preferences.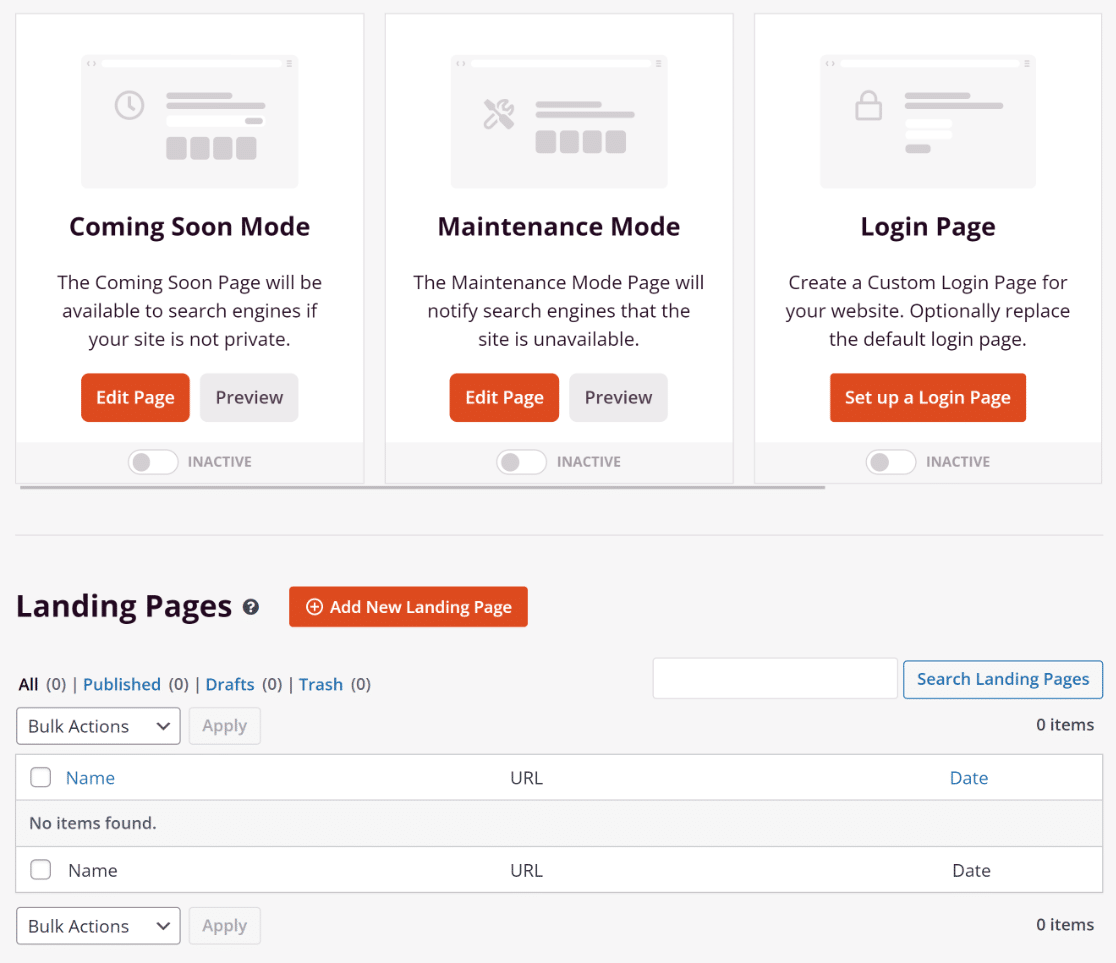 With SeedProd, you can create templates for individual web pages, blog posts, archive pages, 404 error pages, and sidebars.
This plugin prioritizes speed optimization and includes a library full of hundreds of templates, saving you valuable time.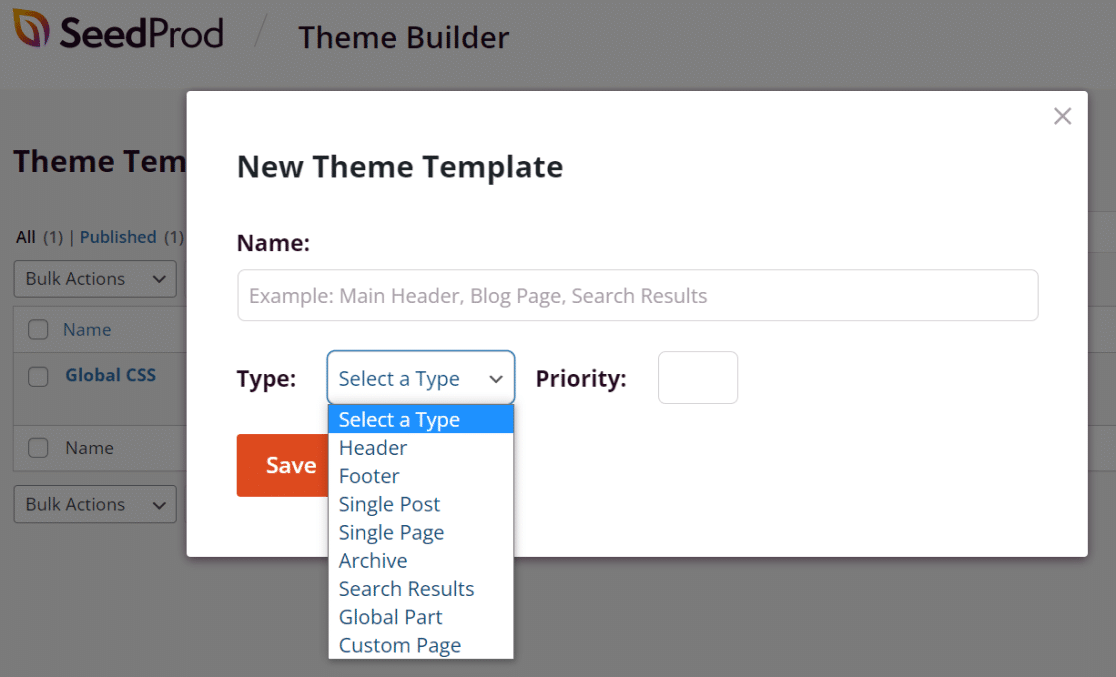 And, thanks to its ongoing maintenance and frequent updates, SeedProd rapidly gains popularity among users.
These are some of SeedProd's theme-building features that we think are pretty neat:
Builder features including a drag-and-drop page builder, live previews (including mobile preview), layout navigation, drafts, saved projects, revisions, favorites, and cross-site copy and paste capabilities
Template features including 150+ landing page templates, mobile-responsive templates, smart sections, bloat-free code, block templates, color scheme choices, font combinations, custom CSS, and shape dividers
Page types like built-in "Coming Soon" & maintenance pages, custom 404 pages, access control, and domain mapping
Conversion tools including WooCommerce integration, subscriber management, premium integrations (MailChimp, ActiveCampaign, Constant Contact, and more), dynamic text capabilities, spam protection, custom scripts, and animations
Plans and Pricing: Basic licensing starts at $39.50 per year.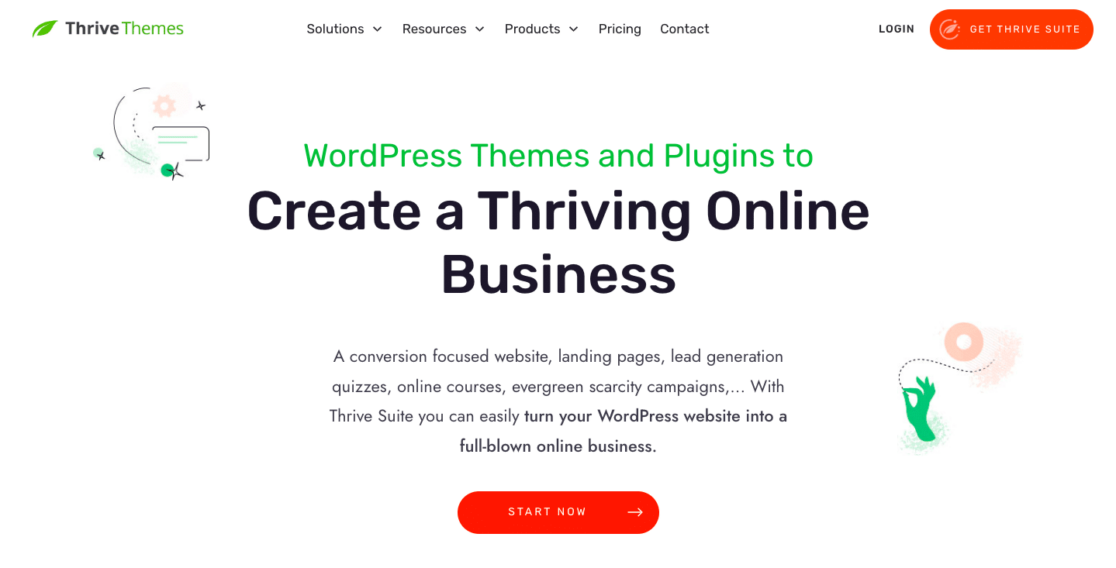 Next on our list, Thrive Themes Builder is an integral component of the Thrive Theme Suite. This suite offers a user-friendly front-end visual editor for real-time website development.

With Thrive Themes Builder, you can visually design various elements, including website headers, footers, post templates, page layouts, category pages, and more.
In addition to their core themes, you gain access to pre-designed templates and modules tailored for building conversion-oriented websites.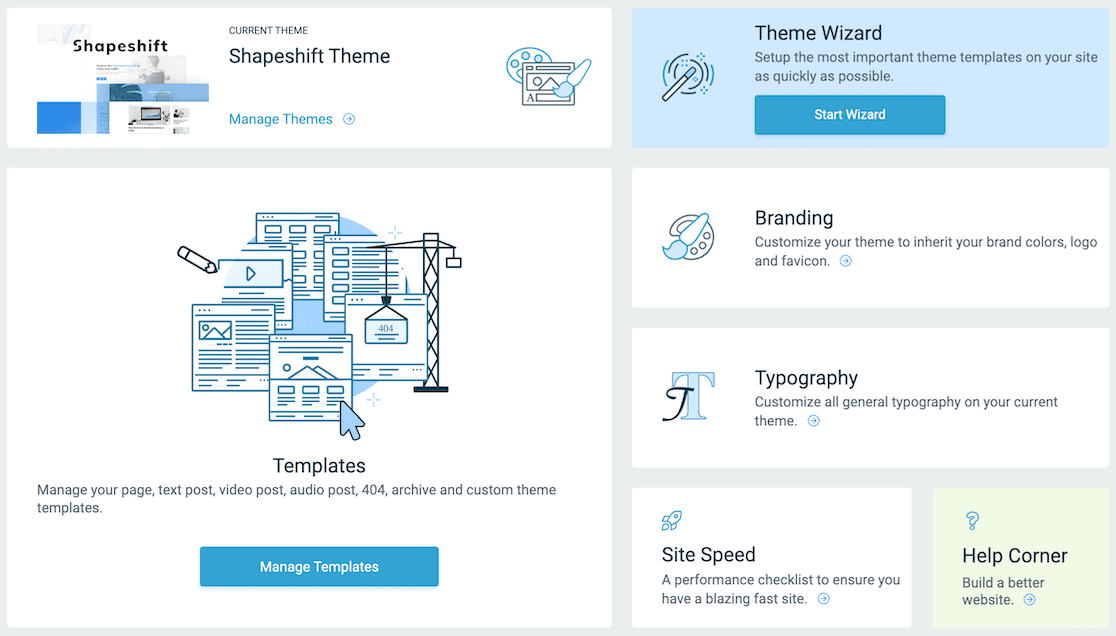 The integration capabilities of Thrive Theme Builder extend to online tools like Zapier, email marketing platforms, and webinar software, ensuring seamless connectivity.
Here's a quick recap of just some of the theme-building functions that land Thrive Themes on our list of plugins:
Builder features that include an intuitive drag-and-drop page builder that is mobile-responsive.
300+ landing page templates and custom-designed blog posts
WooCommerce integration and design control over your entire store.
Integration with shopping cart solutions of your choice, like check-out tool integration.
Toolkit offered with conversion-focused WordPress plugins.
Plans and Pricing: Thrive Suite comes in at $299 per year.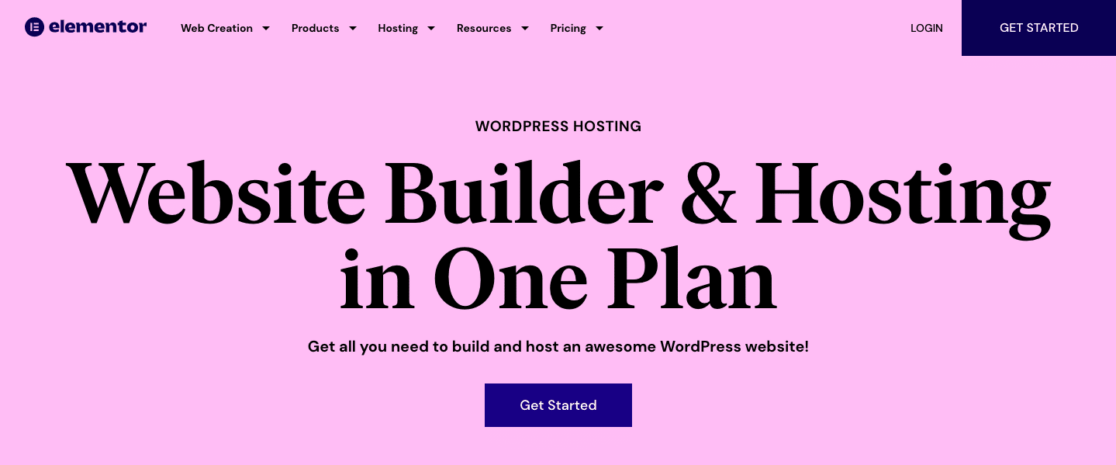 Elementor stands as a robust tool teeming with functionality, distinguishing itself as an outstanding choice for page building.
Its primary aim is to simplify the design and construction process for websites, blogs, and landing pages of all kinds.
With the Elementor theme builder, you have the ability to craft key components of your website, such as the header, footer, single posts, archive pages, and more, all through an intuitive drag-and-drop interface.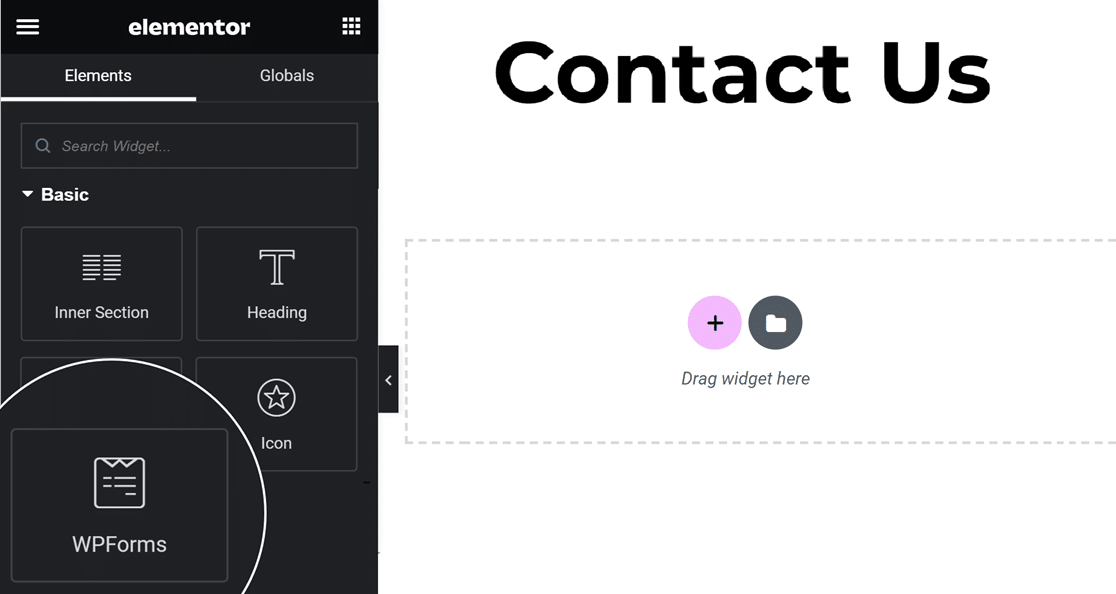 These are just a few of the features that make Elementor a great theme builder for WordPress:
Builder features that include a drag-and-drop page editor with live, responsive editing.
Template features including 300+ designer-made templates and 100+ widgets.
Site customization settings that let you control the site identity, lightbox settings, layout, and theme styles.
Global editing settings that let you customize your site's header, footer, and content. Set global fonts, colors, and widgets to reuse them anywhere on your website.
Plans and Pricing: Upgraded plans start at $59 per year for a website.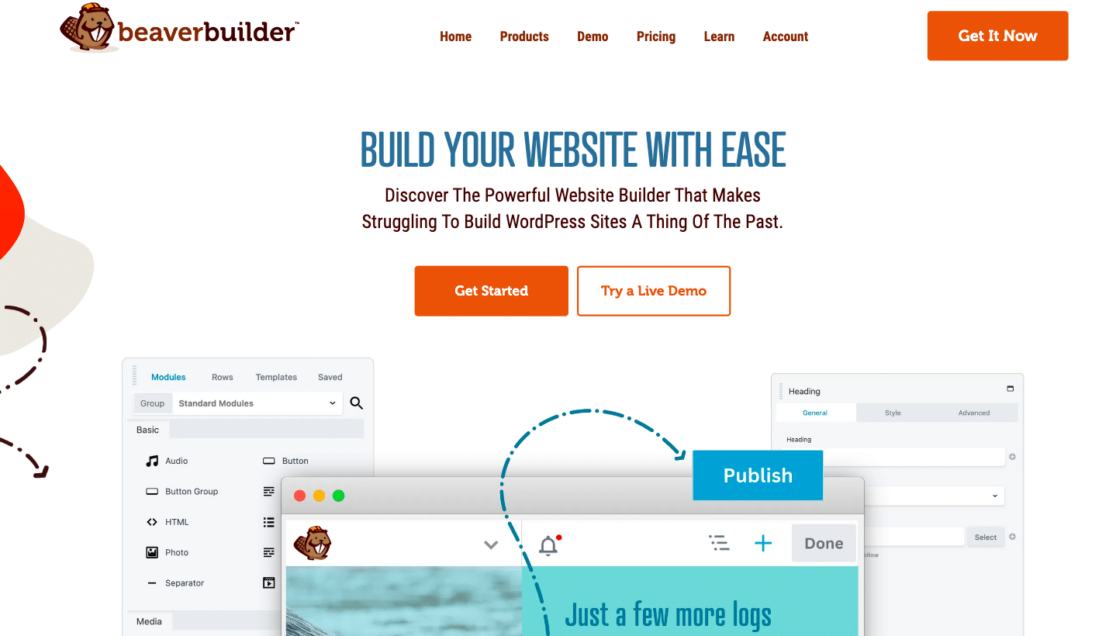 Next up, Beaver Builder stands out as a very well-liked WordPress page builder plugin thanks to its user-friendly drag-and-drop interface. When you incorporate the Beaver Themer addon, you gain the ability to design layouts for various elements such as blog templates, archive pages, and custom post-type templates.
Beaver Themer provides comprehensive customization options for theme elements, including the header, footer, and announcement bars. Plus, given its established status, you can have confidence in Beaver Builder's continuous updates, ensuring a bug-free and glitch-free experience.
Here are just a few key feathers that make Beaver Builder one of the best theme-building options on our list:
Drag-and-drop form builder with Google Fonts available, and customizable headers and footers to create pages that are SEO optimized.
WooCommerce integration is available.
Active community support is offered around the clock.
Plans and Pricing: Plans start at $99 per year.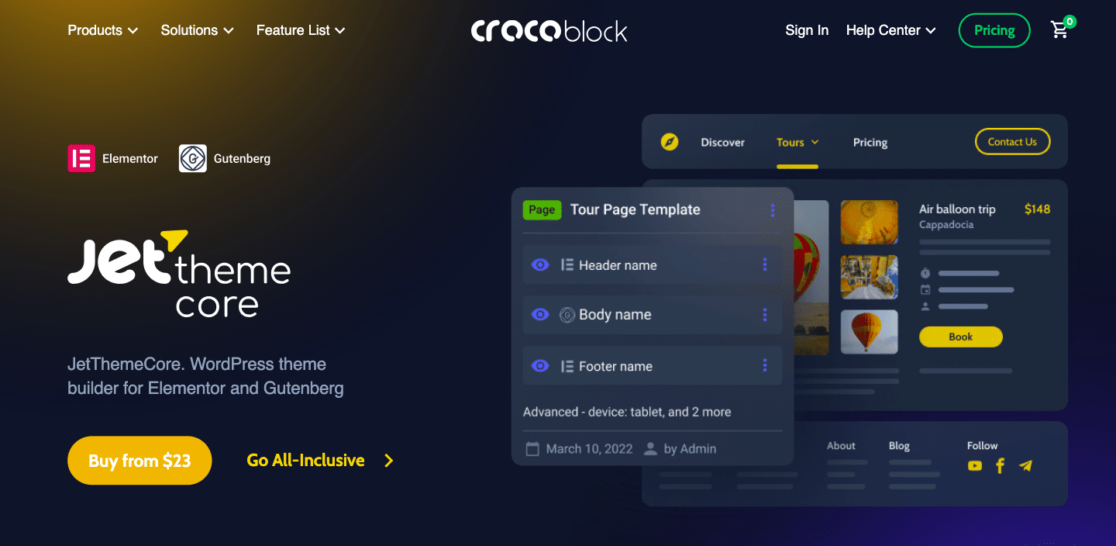 JetThemeCore is a notable component of the JetPlugin suite, commonly referred to as Crocoblock. Crocoblock, an Elementor addon, provides a diverse array of plugins to enhance and extend the capabilities of the free Elementor tool on your website.
This plugin includes theme builder functionalities similar to those found in Elementor Pro, granting you access to pre-designed templates for crafting essential pages such as singles, archives, 404 errors, taxonomy archives, and more.
We especially like JetPlugin's convenient "magic button," which grants you immediate access to a vast library of pre-built templates, allowing for easy installation in just a few clicks.
Here's a summary of some of this plugin's key theme-building features:
Theme-builder is Gutenberg and Elementor friendly
Ready-made templates with features including templates output based on user roles, responsive page templates, templates display based on URL, and custom 404 error pages.
Page sections including archives, sticky headers, footers, hamburger panels, and navigation menus.
Customization options that include a search bar in menu, breadcrumbs, site logo menu icons, login/register links and menu icons, and shopping cart menu icons.
Plans and Pricing: Upgraded plans start at $199 per year.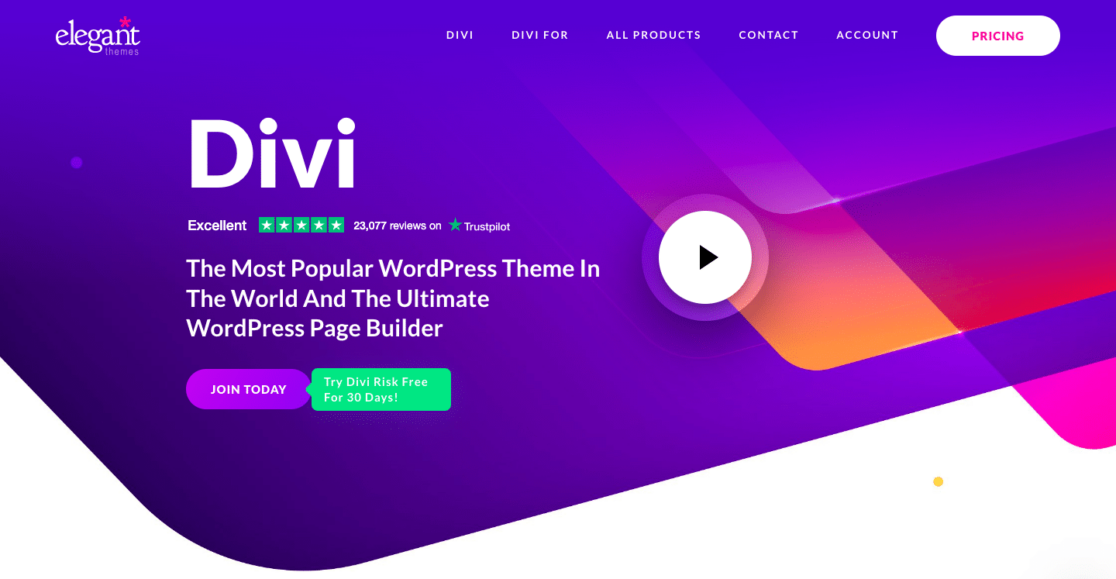 Next on our list, the Divi Theme Builder is a plugin included with the widely acclaimed Divi theme. An outstanding feature of this plugin is its compatibility with any WordPress theme, making it versatile and adaptable to your preferences.
Using Divi's theme builder, you can effortlessly create visual designs for headers, footers, and theme templates. It provides access to an extensive library of full-site templates, significantly expediting the design workflow.
These are just some of the reasons that Divi is one of the most popular theme-builders for WordPress:
Drag and drop building features that allow you to add, delete, and move elements around on the front end of your website. No coding and no confusing back-end options.
Over 2,000 pre-made website layouts come packaged right inside of Divi for free.
Responsive and visual editing to design your page in real time and see the results instantly. Create and customize your pages using intuitive visual controls.
Inline text editing allows you to draft pages on the front end and see the results instantly as you type.
Plans and Pricing: Plans include yearly access for $89 per year or lifetime access for a one-time payment of $249.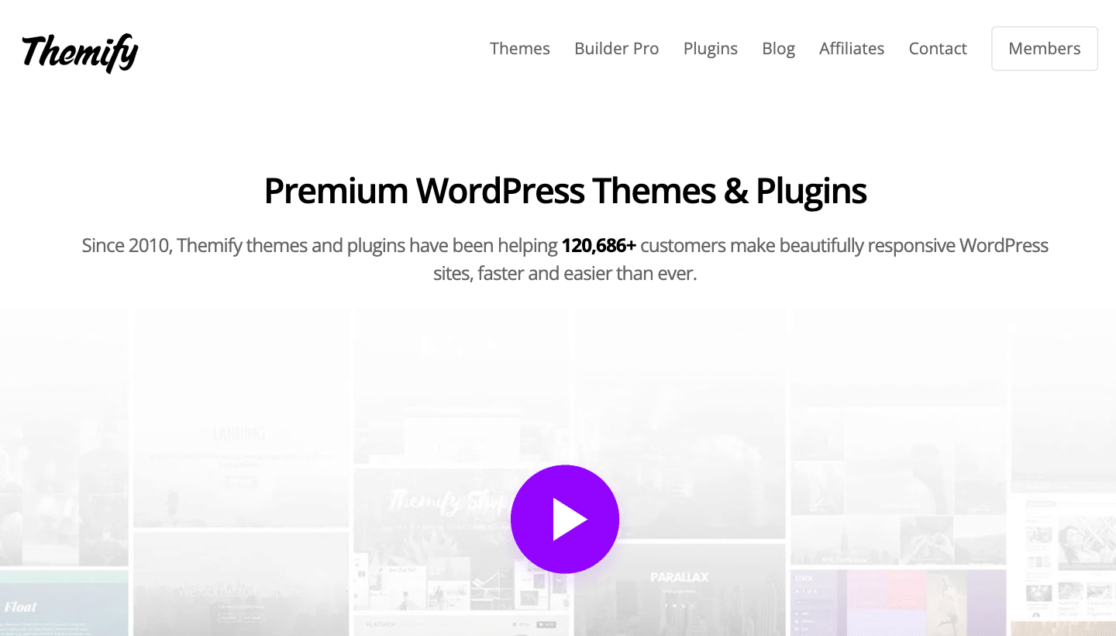 Themify is another well-regarded WordPress theme store known for providing themes tailored to small businesses, as well as plugins that enhance the capabilities of their themes.
One of their notable offerings is Themify Builder Pro, a plugin that empowers you to customize every element of your theme, including the header, footer, posts, pages, 404 pages, archive pages, and WooCommerce templates.
These are some of the essential features that land Themify Builder Pro on our list:
Built-in tools like a flexible grid system, responsive styling, sticky & parallax scrolling, video background, animation styles, and more. The Builder is extendable with addons such as Mosaic, Maps Pro, Contact, Pricing Table, and more.
"Post Type Builder Bundle" that allows you to build unique content and post types. With PTB, you can create any new custom post types, including property listings, movie & restaurant reviews, classified ads, and more.
Ultra Theme: Themify's flagship theme due to its extreme power and flexibility.
Shoppe Theme for building eCommerce sites.
Music Theme includes custom post types to publish albums, videos, galleries, events, and press releases.
Plans and Pricing: Plans for themes start at $59.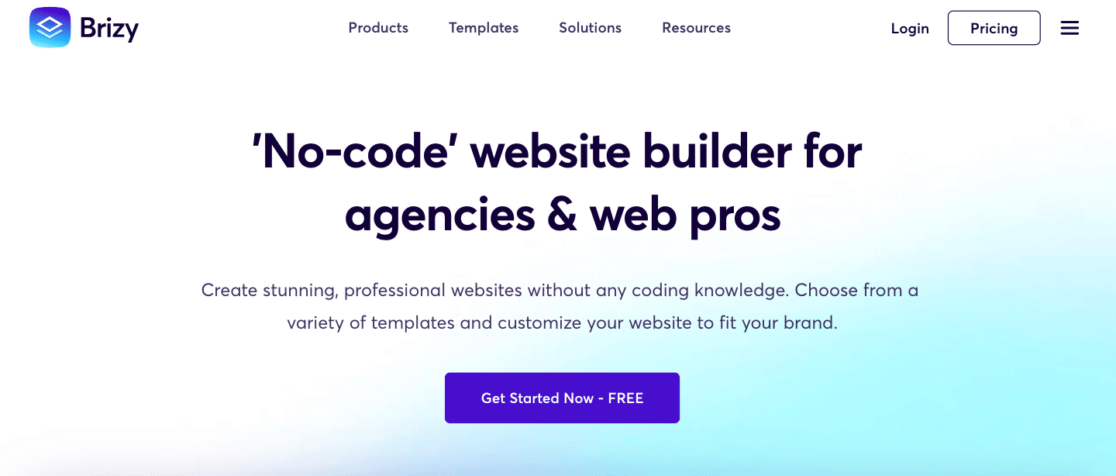 Brizy Pro has emerged as a relatively recent contender in the realm of drag-and-drop page builders. While sharing similarities with Elementor, its primary emphasis lies on inline editing, a time-saving approach that eliminates the need for constant navigation between the sidebar and content area when making changes.
Plus, Brizy offers a theme builder within its pro version, allowing comprehensive customization of every facet of your WordPress website. This encompasses the creation of dynamic templates for single and archive pages, 404 error pages, and grants complete control over headers, footers, and sidebars.
Here are some of the theme-building capabilities we find incredibly useful for your WordPress site:
Intuitive drag-and-drop builder featuring global colors & fonts, visual editing tools without the need for code, 36+ powerful elements, and fully responsive and optimized pages
100+ design templates that allow you to simply import one of the included pages, blocks, pop-ups, or story designs.
Integration with your favorite marketing apps.
Plans and Pricing: Premium features start at $9 per month.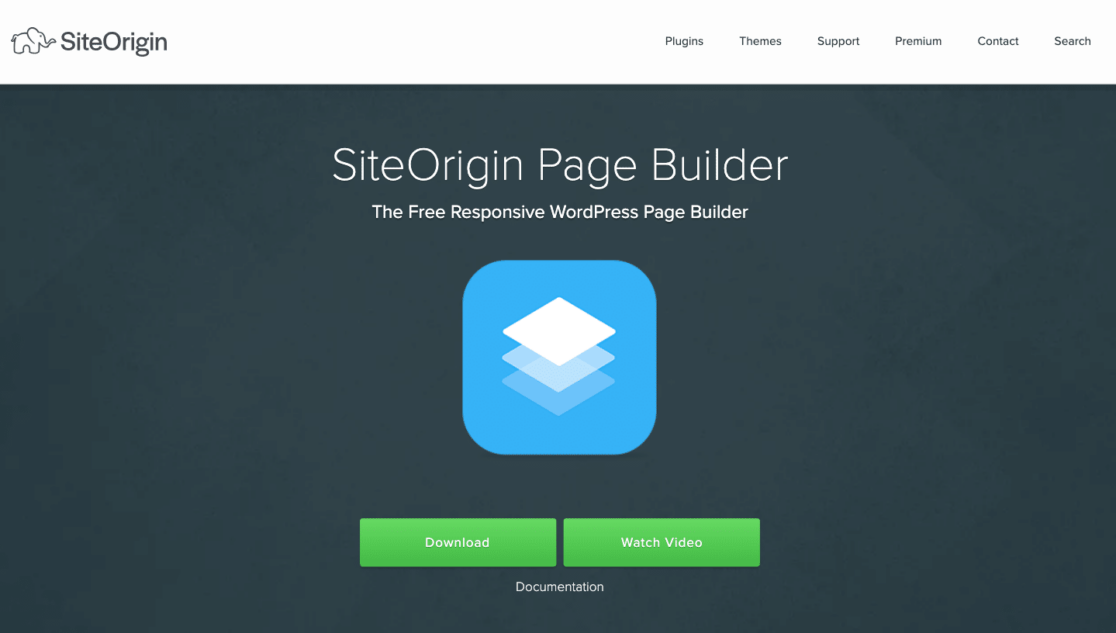 Rounding out our list of options, SiteOrigin comes in as an honorable mention that provides a versatile theme-building solution for WordPress users.
With its easy-to-use and intuitive page builder, you can easily create custom layouts using its drag-and-drop interface. Additionally, SiteOrigin offers a variety of pre-built widgets and templates for efficient design.
Here's a summary of features that make SiteOrigin a great option for a theme builder:
Drag-and-drop page builder.
Unique page styling with options like the continuous scrolling logo carousel.
Free and premium widgets bundles.
Parent to child theme migration capabilities.
Plans and Pricing: While a free version is available, premium plans start at $29.
Create Your WordPress Form Now
FAQs About WordPress Theme Builders
At WPForms, we get asked a lot about theme builders for WordPress websites. Here are the answers to some of our most frequently asked questions:
What is a WordPress theme builder, and how does it differ from traditional themes?
A WordPress theme builder is a tool or plugin that allows users to design and customize the appearance and layout of their WordPress websites without extensive coding knowledge.
Unlike traditional themes, which come with pre-designed templates and limited customization options, theme builders offer greater flexibility. They typically feature drag-and-drop editors, advanced styling options, and the ability to create completely custom designs.
Do I need coding knowledge to use a WordPress theme builder effectively?
No, you do not need coding knowledge to use a WordPress theme builder effectively.
Theme builders are designed to be user-friendly and often feature intuitive interfaces, drag-and-drop editors, and visual customization options that do not require coding skills. They are aimed at empowering users with various levels of technical expertise to create and customize websites to their liking.
While some coding knowledge can be helpful for more advanced customizations, it's not a prerequisite for using most theme builders to design and launch a professional WordPress website.
Can I use a theme builder to create a custom design for my website?
Yes, you can use a theme builder to create a custom design for your website.
Theme builders offer extensive customization options, allowing you to control everything from layout and colors to fonts and spacing. With drag-and-drop editors and a variety of styling tools, you can design unique and personalized websites that align with your brand or vision.
Whether you're starting with a blank canvas or modifying existing templates, theme builders provide the flexibility needed to achieve a custom look and feel for your site.
Next, Customize Your WordPress Website With These Additional Tools
Now that you have a new theme to use on your website, check out these articles that cover additional tools for further site customization:
Ready to build your form? Get started today with the easiest WordPress form builder plugin. WPForms Pro includes lots of free templates and offers a 14-day money-back guarantee.
If this article helped you out, please follow us on Facebook and Twitter for more free WordPress tutorials and guides.