Today we're excited to announce the release of WPForms 1.4.1 and the new Offline Forms Addon!
Let's dive right in to see what's new in this release…
Offline Forms Addon
Have you ever tried to fill out a form online, only to realize you've wasted your time due to lost internet connection?
That is frustrating enough to make most users never return to fill out the form again.
To solve this problem, we've created our new Offline Forms addon which makes it easy for your users to save their data even when they're offline.
Now you can easily enable offline form submission with just a click.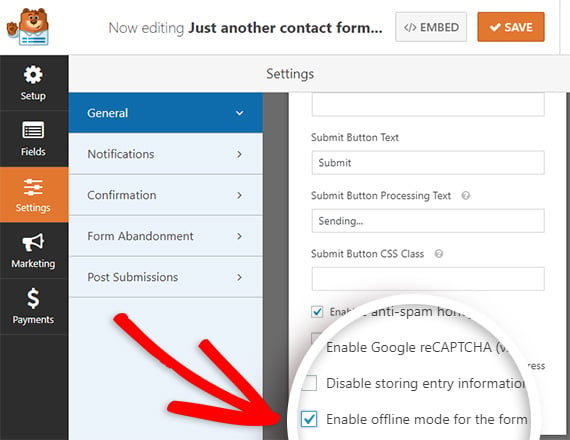 If anyone loses their internet connection while filling out your form, that's no problem – everything they entered will be saved in their browser.
When their connection is restored, they can retrieve their answers with just one click.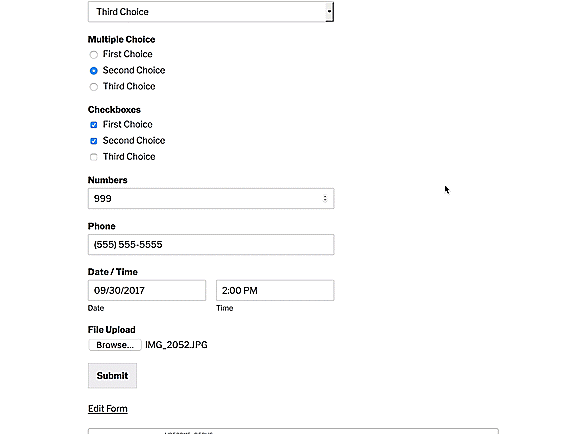 This makes it easy not only for your users with spotty internet connections, but also for:
Offline data collection such as checklists, auditing, and inspections in places where there is no internet connection.
Offline surveys so you can easily collect responses in the field without internet.
Events where Wi-Fi can be spotty.
Now there's no need to worry about missing out on leads and sales (especially when combined with our Form Abandonment addon).
That's not all…
What's New in WPForms 1.4.1?
WPForms 1.4.1 includes a ton of improvements to make your experience building forms that much easier. We made a lot of under-the-hood code changes to build a better foundation for our future growth.
Aside from that we also made several noticeable changes in this release.
One big change is that we've completely translated the WPForms core plugin into Russian (Thanks to our new team member Slava). Translation and localization is going to be a big focus of ours going forward, so keep an eye out for new announcements along these lines. And if you have any suggestions for us, feel free to get in touch — we'd love to hear your ideas.
There are also a few other small but useful tweaks we've made to the form builder that will help you to stay organized and save time.
For instance, you can now collapse and rename each form notification: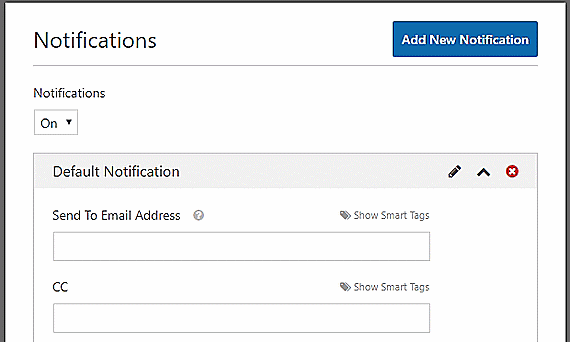 That's all for this time! Ready to give WPForms a try so you can recover those lost leads with offline mode? Get started with WPForms today!
Remember to subscribe to our email newsletter and follow us on Twitter and Facebook to be the first to know about new updates and addons.
Keri and the WPForms Team