The easier we can make it for you to make money, the better.
That's why we're so proud to announce the official release of the Square Addon for WPForms.
A Square integration has been one of the most highly requested features, making this an incredibly exciting release.
So let's jump right in.
Easy Setup Square Payment Forms
Our Square integration is here.
You can now easily create Square payment forms in WordPress with WPForms, making it even simpler to accept credit card payments on your website.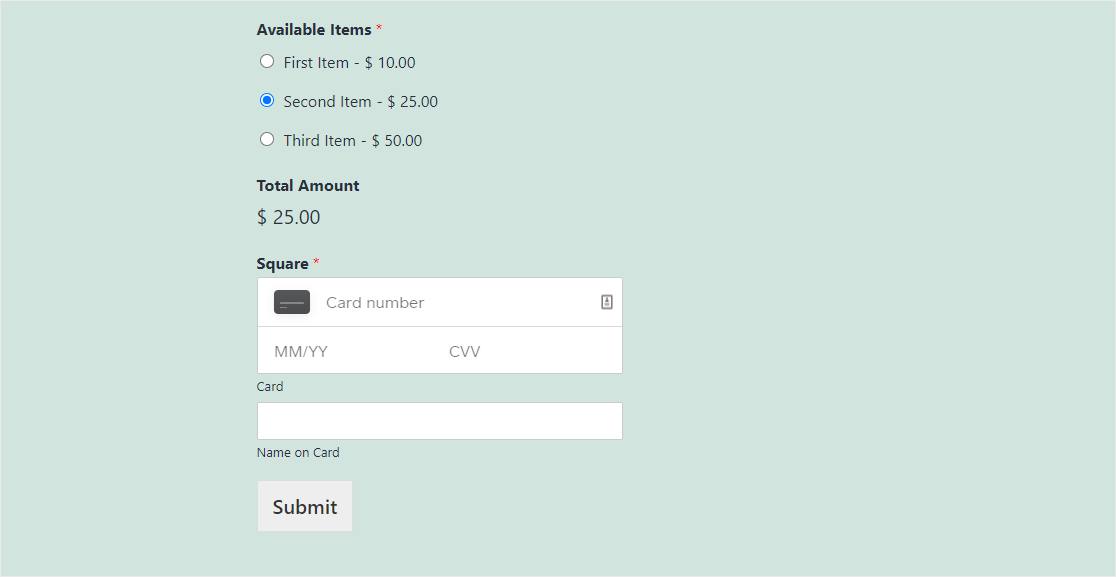 We received a lot of requests for this integration, so we made delivering it to you a top priority.
Square helps process payments for all types of businesses. This well-loved payment service provider offers a straightforward fee structure that a lot of small business owners love. Plus, it's a popular choice for many brick-and-mortar locations.
So, we decided that we needed to bring that power to your website forms, too.
Now, Once you activate the new Square addon, you'll be able to quickly configure your WPForms Payments settings to connect with your Square account and accept remote payments.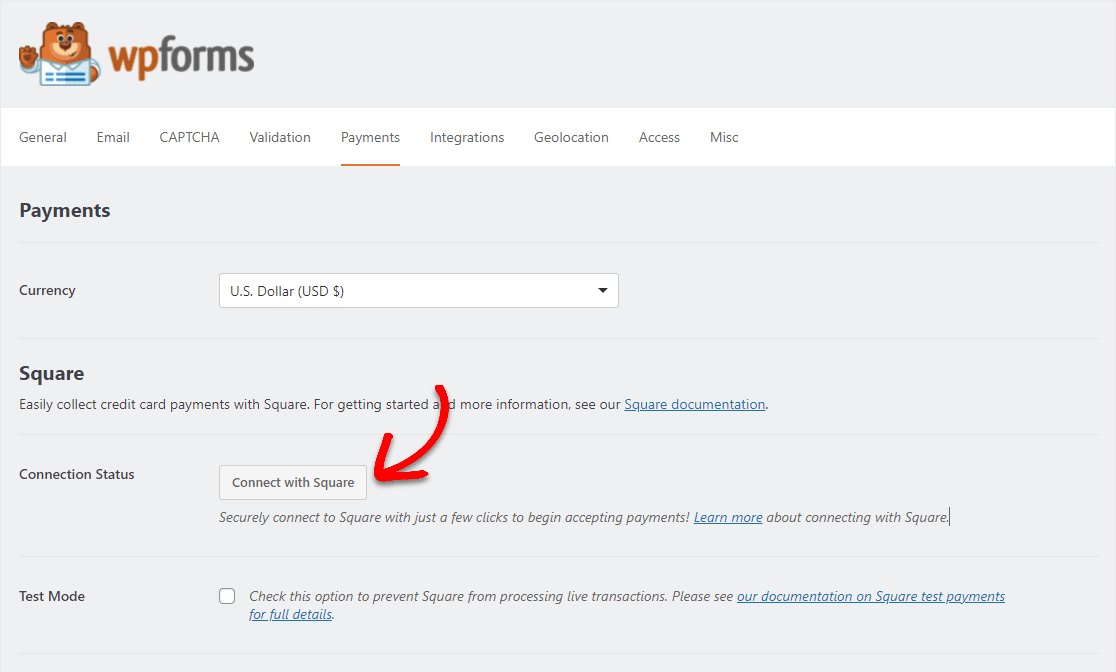 Once you click on the Connect with Square button, Square will prompt you to allow WPForms to access your merchant account.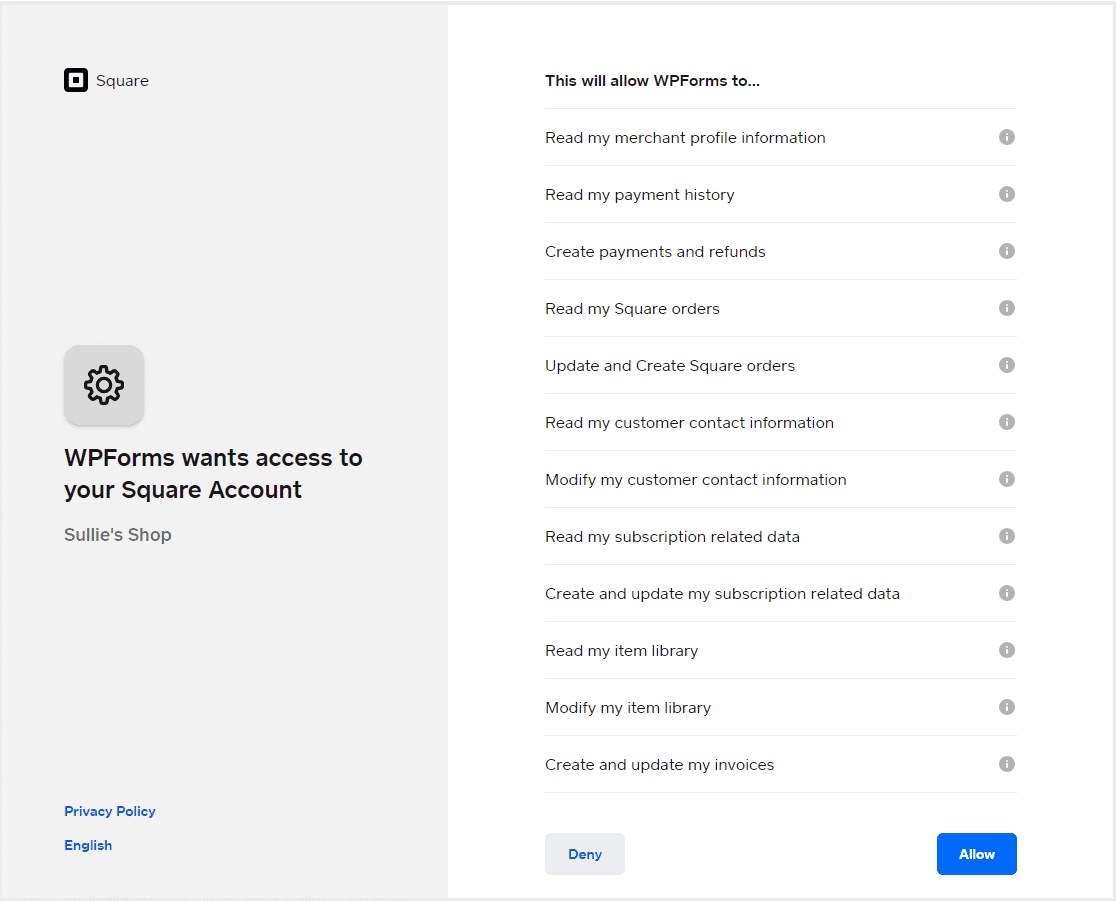 Once you hit allow and save your settings, you'll be ready to start using Square on your custom WordPress forms.
The New Square Field
Once your account is fully connected, you'll be able to use the Square field. Simply drag that field onto your payment form and head to the Payments tab to enable Square payments.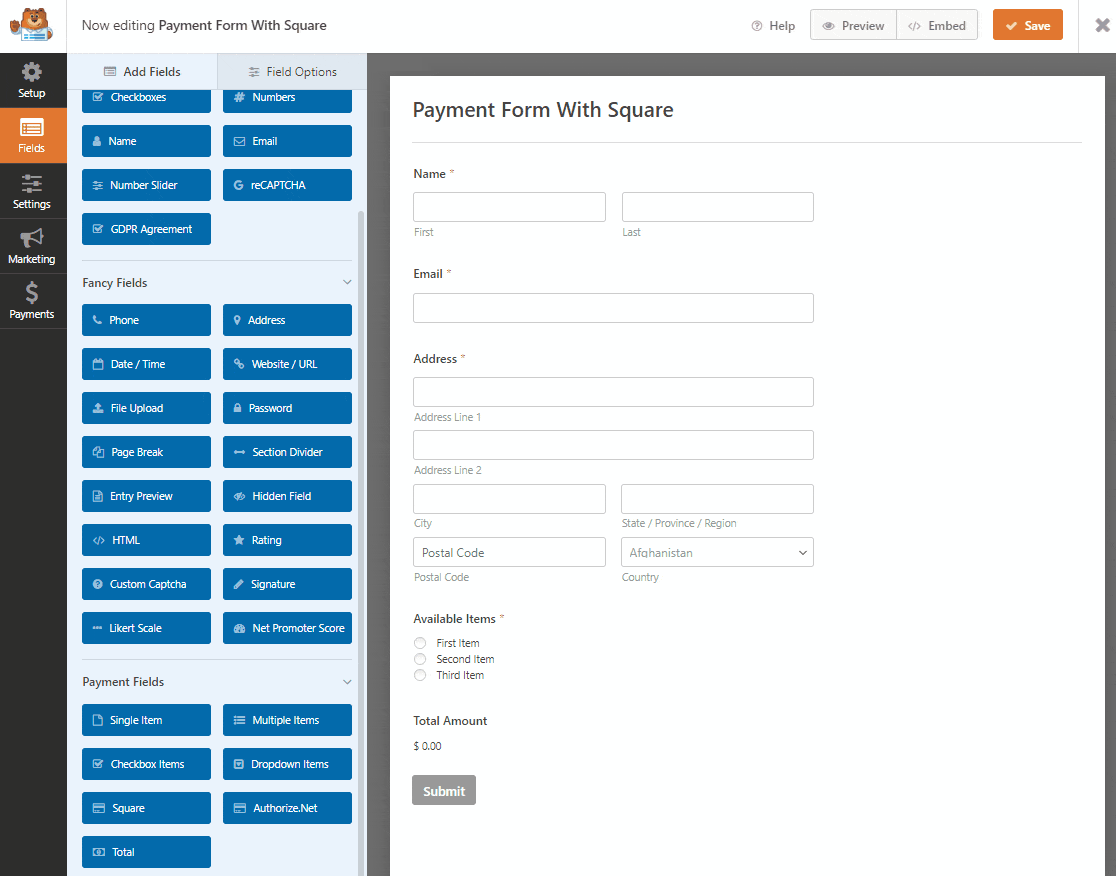 Seriously, it's that easy to start accepting Square payments through your forms.
Square Payment Form Field Mapping
After you've enabled Square payments, you'll see some exciting additional settings appear. This area lets you map fields from your forms right into your Square account.
With this new Square addon, you can map your own fields to the following Square fields:
Buyer Email
Billing Name
Billing Address
…and you can even edit your Payment Description.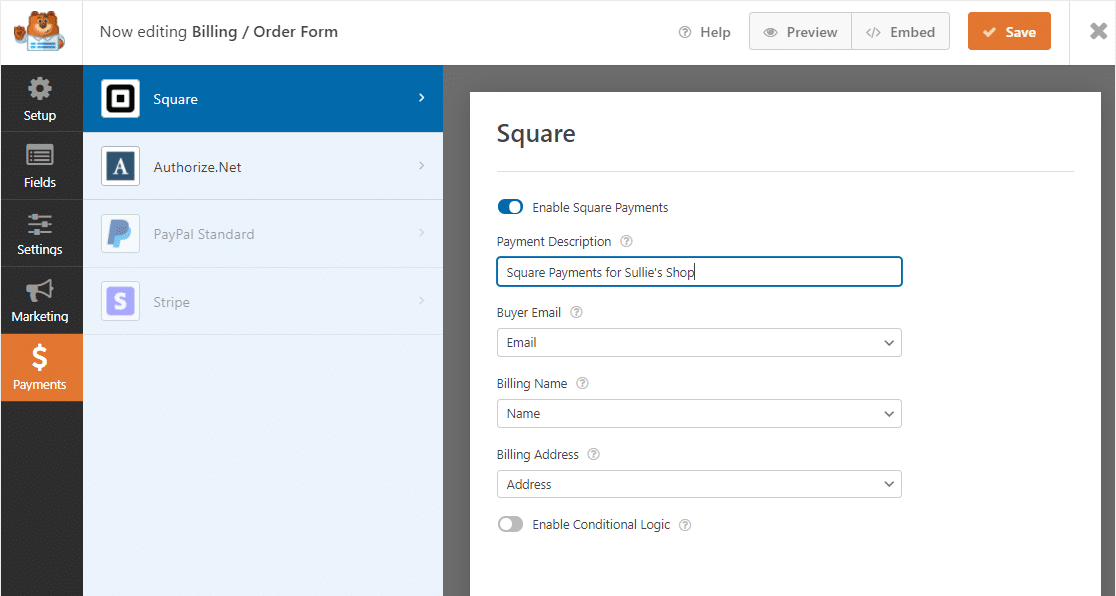 This means you can customize your forms and still get the exact data that you need to be sent over to your Square merchant account, so you can stay on top of your billing.
You'll also notice an Enable Conditional Logic option in these settings – let's dive into what that means for your control over your forms.
Square Payments Conditional Logic
Sure, you can use our smart Conditional Logic to hide or show the Square payment field. However, in this new addon, it gets even more exciting.
This powerful partnership also allows you to access Conditional Logic within the Square addon.
Customizing when and why your forms will process a Square payment can really make your forms easy to use. For example, maybe you're accepting donations through a form and want to make it optional.
You can set up the Square settings on the form to only process payments if someone lets you know they want to donate – a great idea if you don't need to process a payment for everyone who fills out your form.

For an in-depth tutorial on setting up the Square addon, check out our guide on how to install and use the Square addon with WPForms.
And just like our other payment addons, you can view the details and status of these Square payments in your form's Entries area.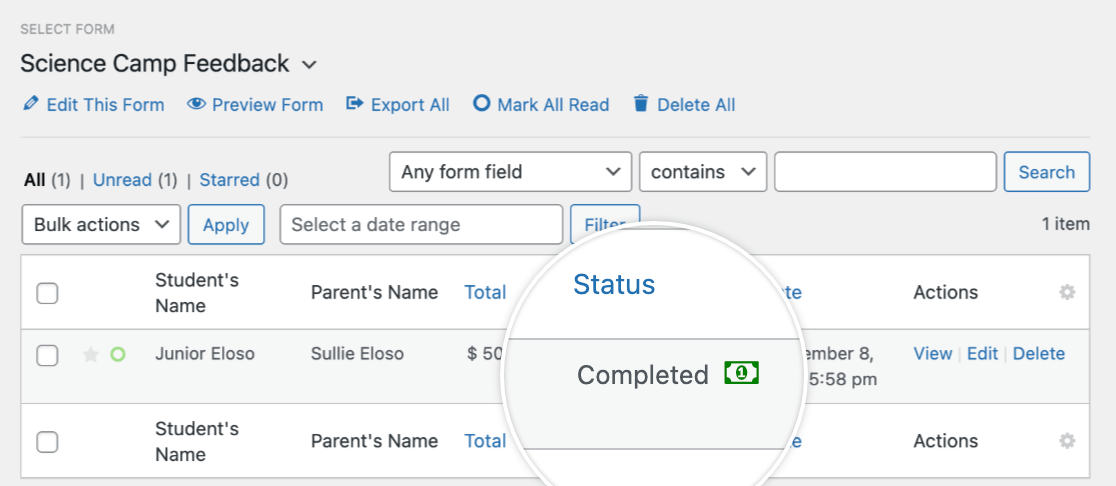 Together with your Square merchant account, your website order forms are about to become even more powerful.
Like our Stripe and PayPal addons, the Square addon is available with our WPForms Pro plan.
Download the WPForms Square Addon Now
And that just about does it for what to expect with the new Square addon. We hope you love this new payment provider option and find it useful in growing your business online.
If you're not using WPForms Pro yet, get started today and access the shiny new Square addon immediately.
Additional features for this addon are coming very soon, so stay tuned.
Thoughts on the new addon? Get in touch with us and fill us in. We take your feedback and apply it toward future releases, and we love your insight.
Thank you for your continued support of WPForms.
Jared Atchison and the WPForms team