Are you already looking forward to Black Friday 2024?
We can't wait to run another huge discount on WPForms! It's the best form builder for WordPress with 12,660 5-star reviews on WordPress.org.
Customers told us that our 2023 sale was the best so far. Here's what to look forward to next year.
🗓️ When Is Black Friday 2024?
Black Friday 2024 takes place on Friday November 29th, the day after the Thanksgiving holiday in the US.
💸 Can I Get an Early Black Friday Discount?
Yes! WPForms offers 50% off licenses all year round. There's no need to wait until November:
🌟 What Makes Black Friday Special?
Every year, we aim to make Black Friday bigger and better for WordPress users.
In 2023, customers got an incredible discount on our 3 newest addons:
To top it off, we now have 1,240 WordPress form templates in our library. In fact, we have so many templates, you'll never build a form from scratch again!
The WPForms Black Friday sale provides the perfect opportunity to enjoy the complete WPForms Pro experience at a BIG discount.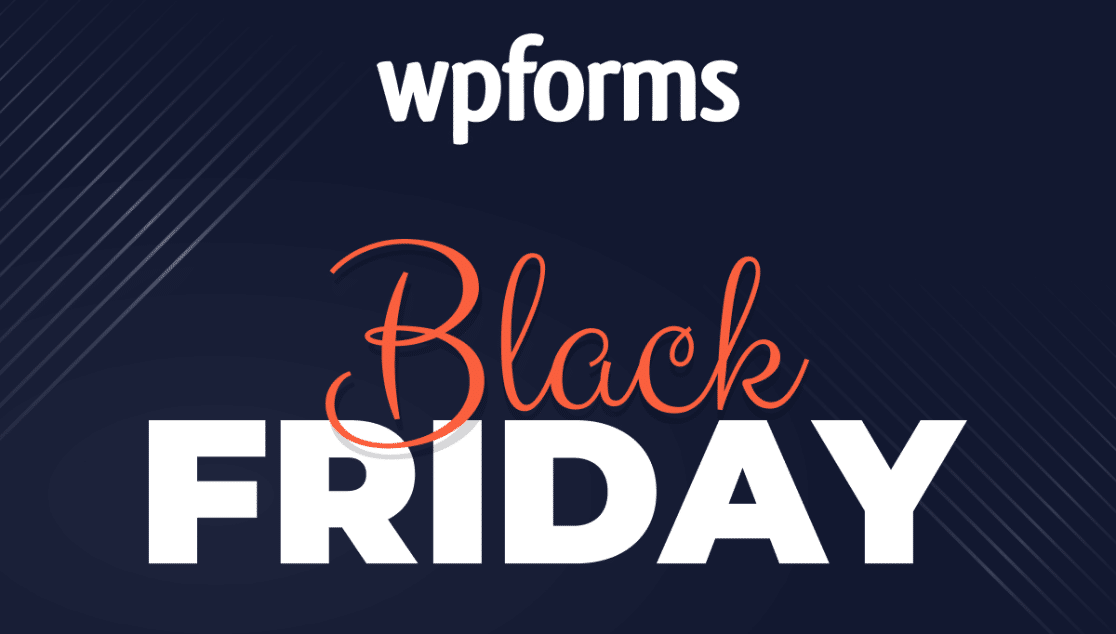 That means you'll have all the tools you need to create forms that make an impact for years to come.
👀 What Black Friday Deals Are Coming in 2024?
Each year, WordPress plugins are available for a massively discounted price.
You can also snag big discounts on subscriptions to your favorite themes and SaaS platforms. In 2023 we saw deep discounts on WP Mail SMTP and Easy WP SMTP too.
Our friends at Easy WP SMTP released a game-changing Gmail mailer integration for WordPress just before Black Friday. It was perfect timing!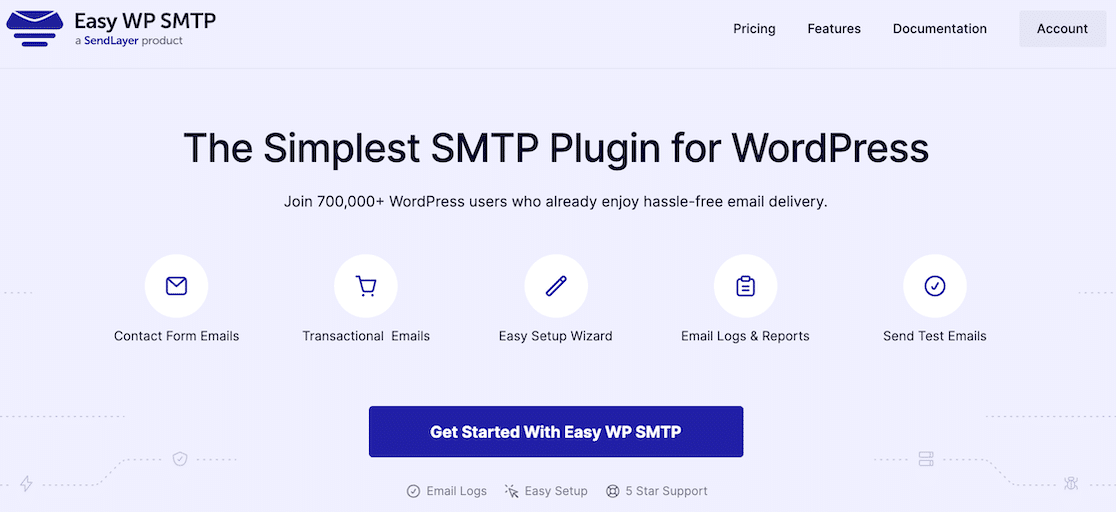 It's a little early to say what deals will be available in the 2024 Black Friday sales, but it's always worth watching our blog for news.
We'll update this post when we have more updates to share.
🤞 Will You Run a Giveaway in 2024?
We don't know yet!
We can share that, in 2023 we gave away a stunning 15″ MacBook Air — it's no surprise the the contest went viral. We had more entries than we've ever had before!
🔔 How Can I Stay Updated About WordPress Black Friday Deals?
We'll update this page as soon as we have more news to share about Black Friday.
To stay in the loop, follow us on X and join our Facebook VIP Circle. We also recommend subscribing to receive our browser notifications to receive our sale announcements.
🤔 Can I Upgrade My Licence With a Coupon?
Yes, you can! Now is the perfect time to upgrade to Pro and get 50% off your license. The coupon is already applied for you when you click this button ⤵️
And that's it! We can't wait until the 2024 Black Friday sale rolls around. For now, don't hesitate to leave a comment if you have any questions about WPForms!