Do you want to track users with the best activity log plugins for WordPress?
There are various plugins out there that allow you to track backend activity and also the frontend behavior of your WordPress users.
We'll take a look at the best WordPress activity log plugins that you can use to gain valuable insights into your visitors.
Create Your WordPress Form Now
Does WordPress Have An Activity Log?
By default, WordPress only tracks backend activity for post revisions. But if you want to see how visitors are interacting with your site from the frontend and monitor any changes to your site from the backend, you'll need third-party plugins.
Activity logs can be extremely useful for marketing, auditing, and security purposes.  These allow you to measure your marketing funnel and some can even detect suspicious activity on your site to help block potential hacking threats.
This is why we strongly recommend you install some of the recommended activity log plugins for WordPress on the list below.
Best WordPress Activity Log Plugins
Here are the best activity log plugins for WordPress.
Let's explore each of these in some detail.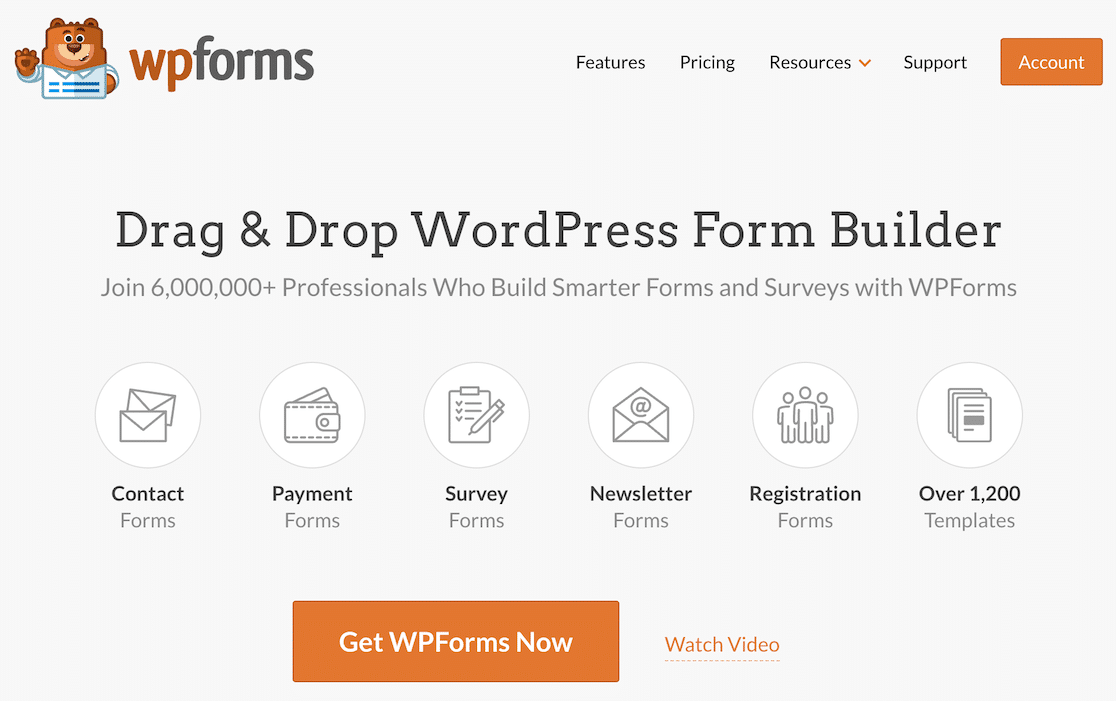 WPForms is a feature-rich form builder plugin that comes with super useful extra features. One such feature is the User Journey Addon.
This addon tracks your visitor's complete journey through your site up to the point where they found and submitted your form.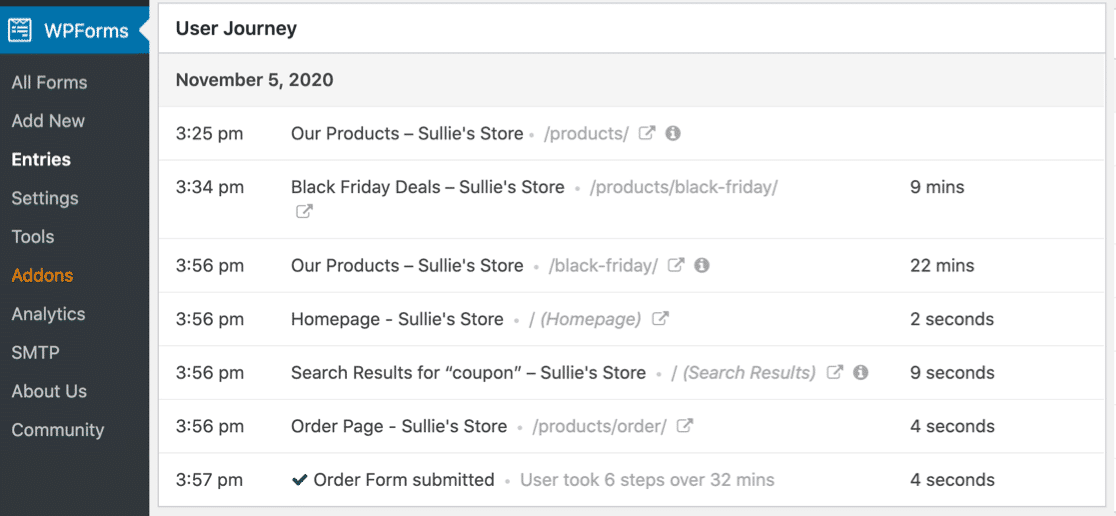 It's not enough to simply have the ability to easily create forms. WPForms adds activity tracking into the mix so you can monitor how your forms are being discovered by your visitors.
This is what makes WPForms so powerful because it's more than your average form builder that doesn't provide any extra value beyond form creation.
With this user tracking data, you can take some effective optimization steps to improve your form conversions.
For example, you might want to experiment with placing your form on a page that is a few steps earlier than where users are currently finding it. This might reduce abandonment and improve submission rates.
It's entirely up to you how you want to use this user activity tracking information to optimize your forms.
Pricing: The User Journey Addon is available in the Pro version, starting from $199.50 per year.
If you need to track the history of changes to your WordPress forms, then WPForms is also the best plugin for that.
WPForms has revision history support right out of the box so you don't need even need any extra configurations to enable tracking for all form changes.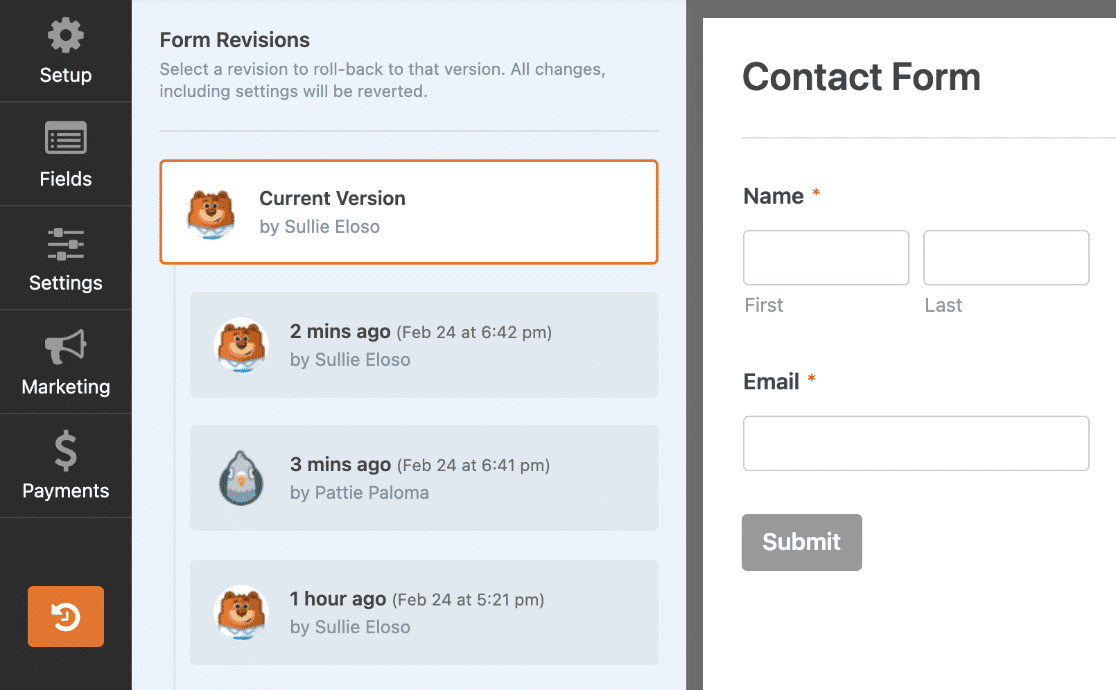 We all make mistakes sometimes and it's really frustrating to lose a form to an accidental change – or worse – deletion. With form revisions, you can easily restore your form to a previous version and even bring it back from the trash if you accidentally deleted it.
Form revisions are also really helpful if you like to experiment with your forms. It can be quite inconvenient having to create multiple separate forms when you're testing things out.
A more efficient way is to have different saved versions of your forms that you can restore at any point in time. And WPForms lets you do exactly that!
WPForms' revision history is also very useful for teams where multiple users have access to WPForms from the backend.
If you're a site admin, you can easily go to any of your forms and see which user edited a form and the date and time the revision was made.
And if you're not satisfied with the changes for any reason, you can instantly restore the form to an earlier version with a single click.
Pricing: The Form Revisions feature is available in all WPForms plans, including Lite (free).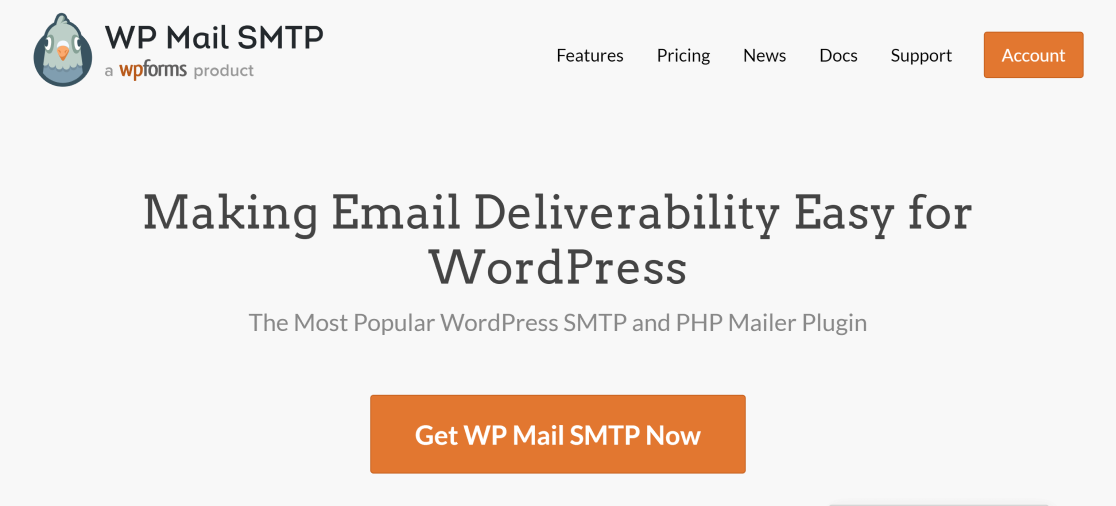 WP Mail STMP is the best SMTP plugin for WordPress. The primary function of this plugin is to fix email deliverability issues on your WordPress site. However, WP Mail SMTP also has excellent extra features like email logs.
WP Mail SMTP maintains a complete log of all outgoing emails from your WordPress website.
The logs are incredibly detailed and display information like the delivery status, whether it was opened, recipient name and email, contents of the email, attachments, and more.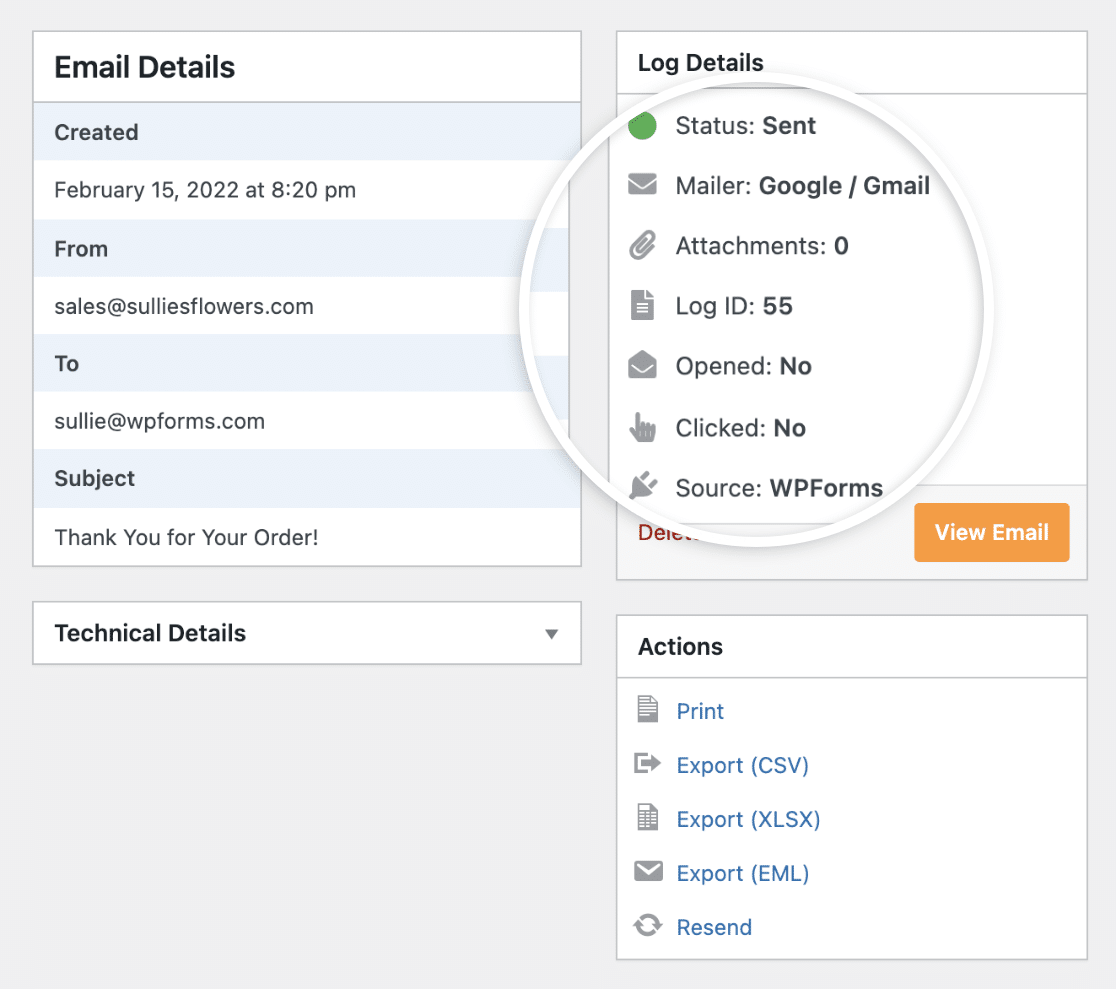 Using WP Mail SMTP, you can access your email logs right from your WordPress dashboard. WP Mail SMTP also enables you to export emails to common file formats like XLS and CSV.
Overall, WP Mail SMTP is a must-have plugin for WordPress admins that want to fix their email deliverability and record email logs for easy auditing and troubleshooting.
If you're interested to see how WP Mail SMTP compares to other SMTP plugins for mail logging, check out our list of the best email log plugins for WordPress.
Pricing: WP Mail SMTP starts from $49.00 per year.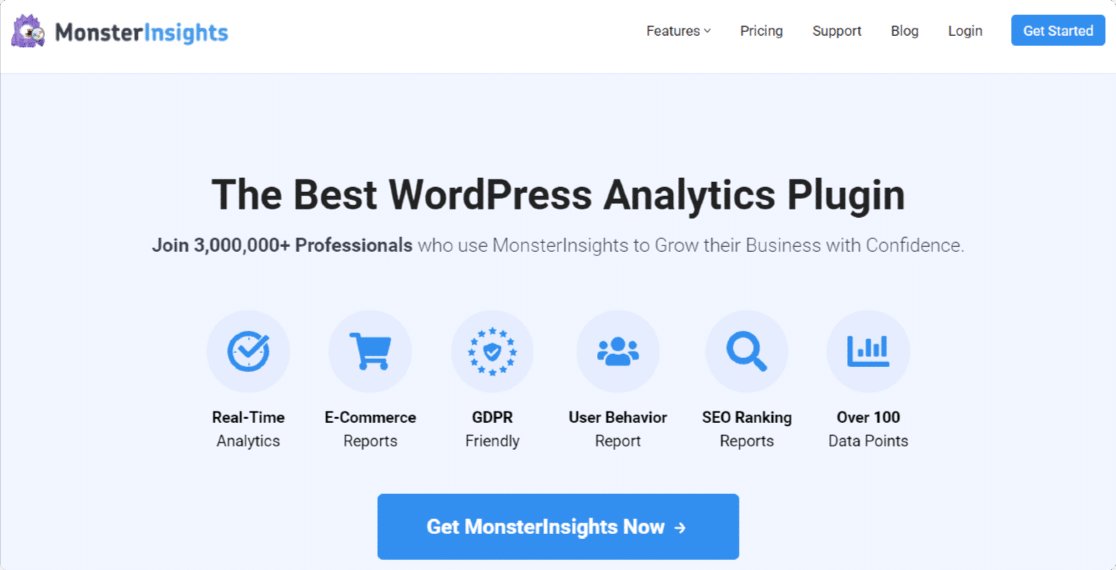 MonsterInsights is one of the best-rated plugins for site analytics. It brings your site's Google Analytics data to your WordPress dashboard, where you can conveniently view your site analytics charts and reports.
MonsterInsights lets you see real-time activity on your site by displaying the number of active users and the page they're viewing.
And if you want to get deeper analytics data, you can also view page-level statistics. This is great for finding your most popular posts and pages, allowing you to make informed decisions when optimizing your site content.
Pricing: MonsterInsights starts from $99.50/year.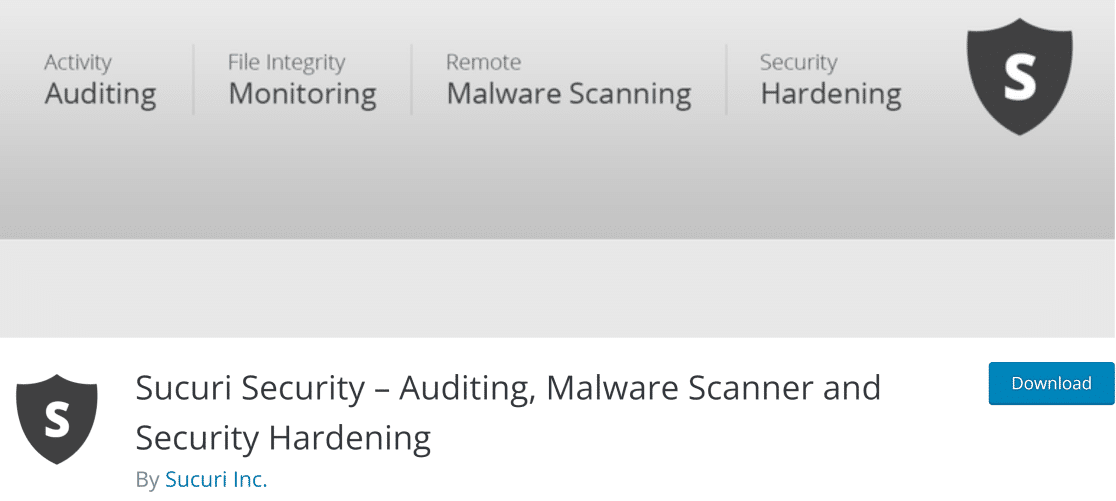 Sucuri is a popular WordPress plugin for site security. It's a very comprehensive tool that protects your website from security threats on many levels. Some of its main features include protection from malware, hacks, and DDoS attacks.
Sucuri also has a super useful activity log feature that records any change as soon as it occurs on your site in great detail. For example, Sucuri will notify you if any user on your site makes a change to your WordPress theme, menus, widgets, or plugin settings.
Sucuri's activity logs also track login and logout events and display details about users logged in to your site at present.
Pricing: Sucuri offers various plans starting from $199.99 per year.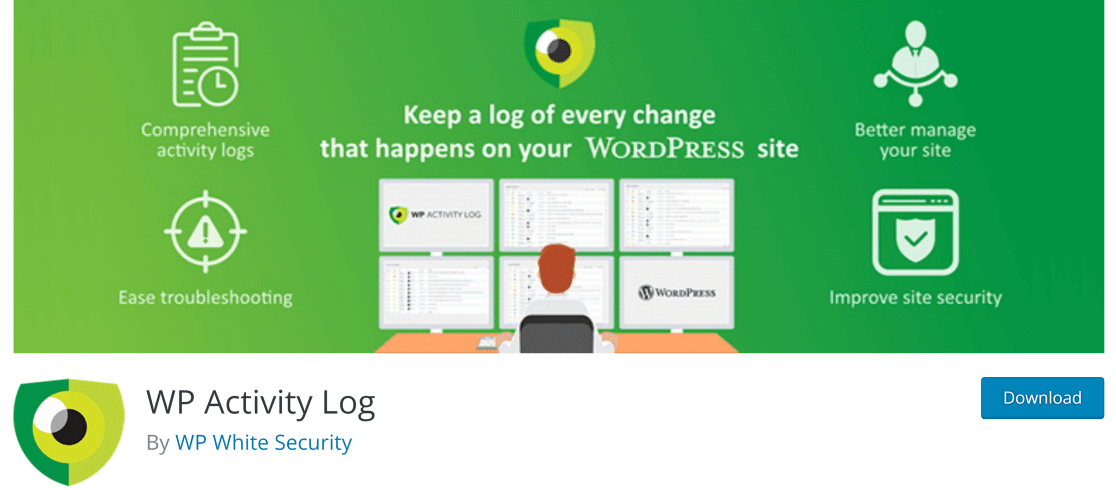 WP Activity Log records user activity across your WordPress site in real-time. It's a great tool for admins that want a detailed overview of any changes that may take place on their site.
WP Activity Log provides comprehensive activity logging across all parts of your site. It closely monitors your core site settings, plugins, themes, menus, user profiles, login attempts, and more.
This plugin also supports email and even SMS notifications if it detects any critical changes made to your site settings, theme, menus, or plugins. You may also store a copy of your activity logs in an external database as a backup.
WP Activity Log also enables admins to terminate a user session from the dashboard and force them to log out. This is very handy if you suspect a user of malicious intent and want to protect your site by denying them access.
Pricing: WP Activity Log provides detailed activity logs for free. But you can extend functionality considerably with paid plans starting from $99 per year.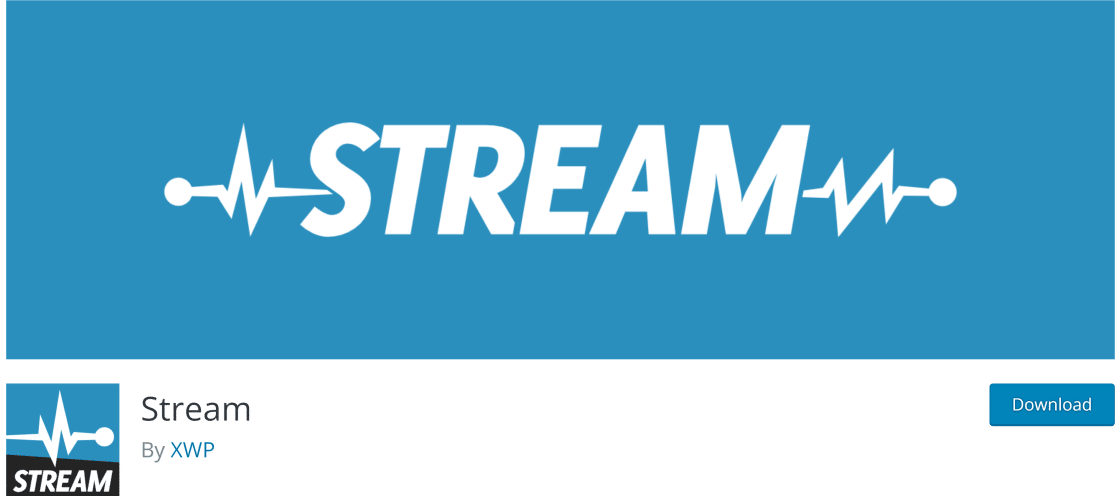 Stream offers real-time alerts and activity tracking, allowing you to debug any issues your site may encounter instantly. It keeps a detailed log of user activities on your site.
After installing, it integrates with your WordPress dashboard and displays a summary of actions performed by each user, the date and time of the event, and the context.
Admins can also take advantage of Stream's webhooks for Slack. This way, you can get real-time notifications if anything goes wrong with your site and take swift corrective action.
Pricing: Stream is a free, open-source plugin.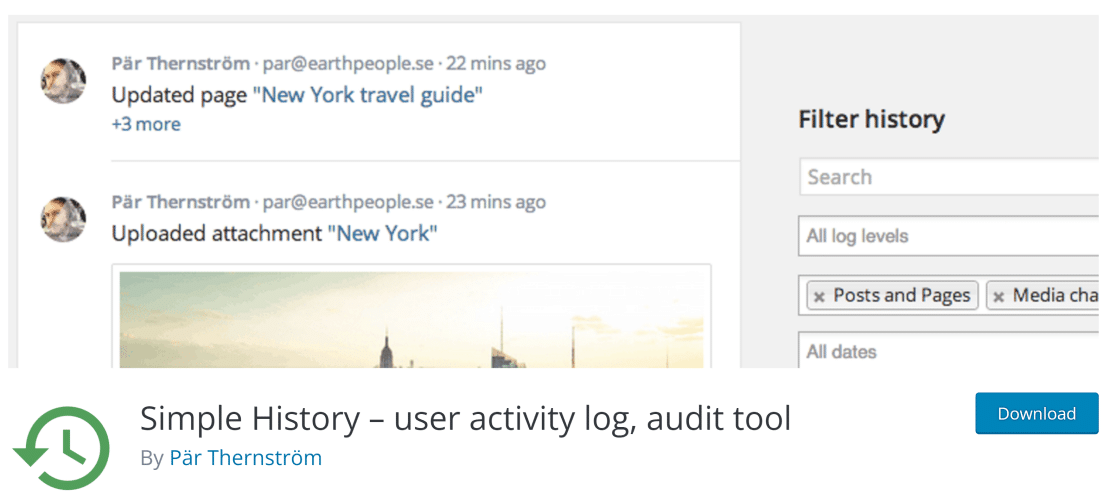 Simple History is an open-source and free activity tracking plugin for WordPress. It has a very simple and plain-looking interface where it monitors all user activity on the backend and displays logs inside the WordPress dashboard.
You can use Simple History to monitor user activity and changes made to your widgets, user profiles, themes, posts, images, and more.
Simple History maintains all records for 60 days, after which they're deleted. It's a great simple solution for sites that need comprehensive activity logs for their website.
Pricing: Simple History is completely free of cost.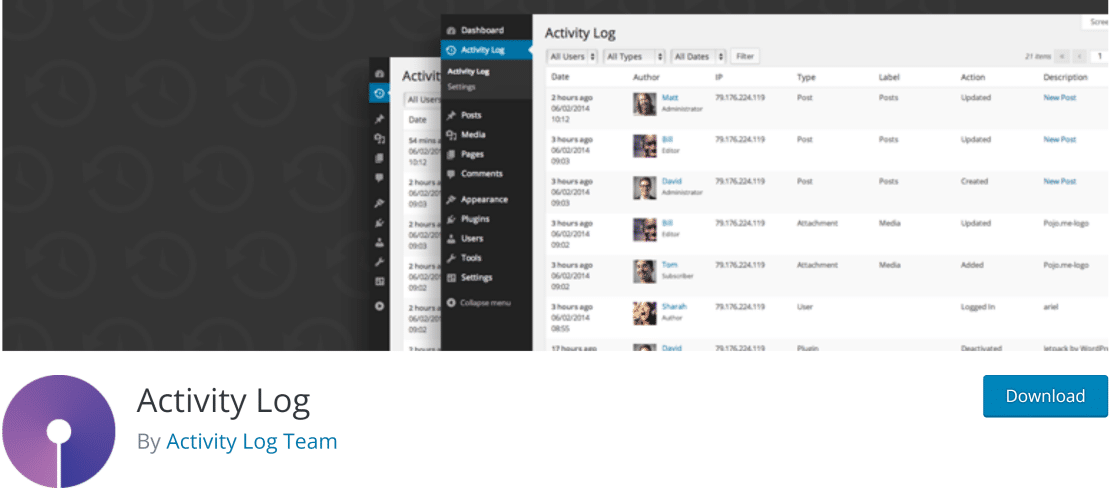 Activity Log offers wide-ranging activity tracking capabilities. It helps you keep tabs on changes to WordPress core updates, media files, comments, user profiles, and more.
It has a neat activity log interface that displays the date of an event, the user, their IP address, and a description of the action they've performed. Plus, it can identify security threats such as brute force attacks.
Activity Log is a very user-friendly plugin and a great choice for admin looking for a simple tool that provides fairly comprehensive backend activity monitoring for WordPress.
Pricing: Activity Log is a free plugin.

Error Log  Monitor brings PHP error messages to your WordPress admin area. This plugin provides useful information that your website programmers can use for troubleshooting errors on your WordPress installation.
It's a good idea to have this plugin on your site if you want to avoid PHP errors from accumulating without your knowledge.
Pricing: Error Log Monitor is a free WordPress plugin.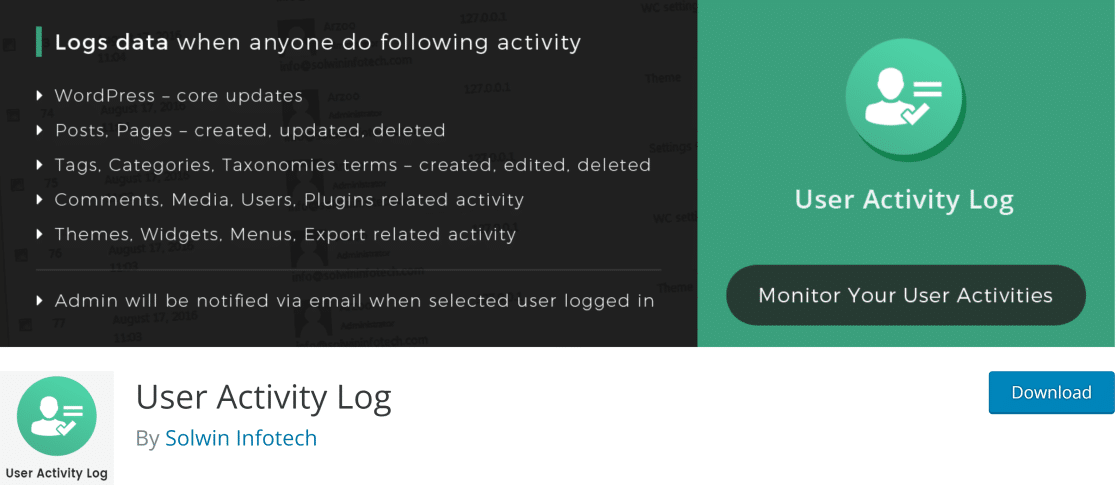 User Activity Log is very similar to ActivityLog. It's simple to use and logs various kinds of activities taking place on your site such as modifications in content, site settings, themes, and more.
User Activity Log lets you enable notifications for particular users. This way, you'll get an email notification every time these users log into your site. You can use this feature to closely monitor specific users for suspicious activity.
Pricing: Free
Which WordPress Activity Log Plugin Is the Best?
The answer to this depends on your particular goals and needs.
If you have subscription forms on your website and you'd like to track how users are finding your forms, then WPForms is the best activity log plugin. Besides, it also provides form revision tracking on the backend, so you can see changes made to forms by any member of the team and even restore a previous version of your form.
For logging emails, WP Mail SMTP is our recommended plugin. It keeps a detailed log of every email sent from your site and also fixes your deliverability issues.
Then, we have MonsterInsights which brings your Google Analytics data to your WordPress site. This is excellent for measuring your traffic and seeing user behavior across different pages on your site.
But these plugins cannot track actions performed on your core WordPress files and settings such as themes, menus, plugins, and users. Also, these don't provide security from malware and hackers.
We recommend getting Sucuri to keep your site protected from the threat of malware and also for its comprehensive activity logs on the backend level.
For the most comprehensive activity tracking, WP Activity Log is your best choice. Using this, you can keep tabs on changes to core WordPress site settings, widgets, menus, user profiles, and virtually every other part of your site.
You can use a combination of these plugins on your site to cover all the ground from form tracking, on-site analytics, email logs, security logs, and core WordPress backend activity logs.
Next, Create Custom WordPress Theme
Did you know that you can create a custom WordPress theme without having any coding knowledge? See this guide on how to create a custom WordPress theme for instructions.
You might also want to check out our article on landing page best practices.
If you're trying to choose between different form builders, see our comparison post on Zoho Forms vs Jotform vs WPForms.
Create Your WordPress Form Now
Ready to build your form? Get started today with the easiest WordPress form builder plugin. WPForms Pro includes lots of free templates and offers a 14-day money-back guarantee.
If this article helped you out, please follow us on Facebook and Twitter for more free WordPress tutorials and guides.