5+ Simple Ways to Design Your Forms and Boost Conversions
by Lindsay Liedke on Apr 5, 2018
Want to learn some simple ways to design your forms so you can boost conversions? Knowing what appeals to site visitors and makes them want to fill your forms out is important for preventing form abandonment.
In this article, we'll show you some of the easiest ways to design your WordPress forms so people want to fill them out.
1. Think Mobile
It should come as no surprise that making your forms mobile friendly is a simple way to make your forms easier to fill out by those on the go. And, in case you haven't heard, Google recently announced that starting in July 2018, mobile page speed will be used as a ranking factor.
That means making your forms, and your entire website, should be 100 percent optimized to be mobile friendly as soon as possible. Especially since the entire world spends most of their online time on a mobile device of some sort.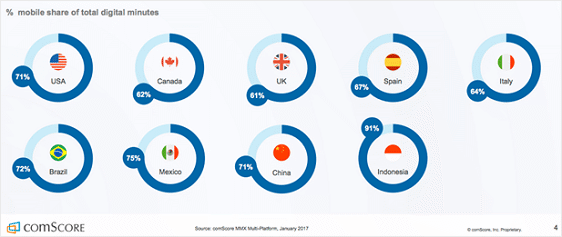 Not sure where to start? Check out these helpful tips:
Use a responsive signup form such as the ones that you can create using WPForms
Use a single column layout so those on small devices can easily navigate the form fields
Track your mobile form conversions using the MonsterInsights Forms addon to make sure visitors are converting
Add a phone number call to action making it easy for those on their phones to contact you
For more help boosting mobile form conversions, check out our four simple tricks.
2. Make Your Call to Action Button Stand Out
Getting people to fill out your website's forms, and actually submit them, all boils down to the call to action button.
After all, if people don't submit the form, despite filling the entire thing out, you lose out on an opportunity to reach out to a customer, add another person to your email list, or secure another sale.
In order to make your call to action button stand out, try the following:
Use bold colors that stand out from the rest of the form
Make sure the copy within the button encourages a click and is an action phrase
Use details in the button's copy so your site visitors know exactly what they're signing up for
3. Make it Stand Out
WPForms offers plenty of ways for you to make a stand out form, no matter what the purpose of the form is: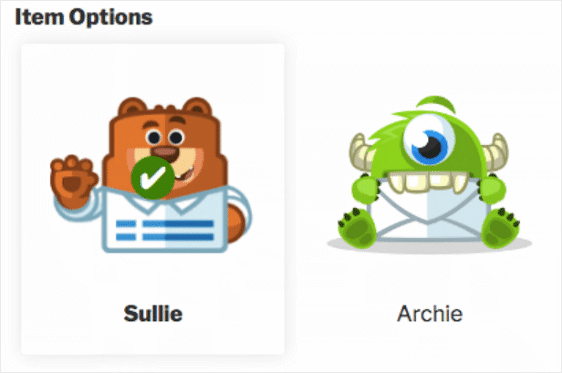 And lastly, do what no other contact form plugin on the market does – add images to multiple choice fields so you can add some visual appeal to your site's forms and make them really stand out.
4. Add a Content Upgrade
One of the best ways to design your site's forms to convert is to add an incentive to it so people will want to fill it out and submit it.
By adding a lead magnet designed to get people to take action, whether that be subscribe or buy, you can easily increase form conversions and watch your email list grow.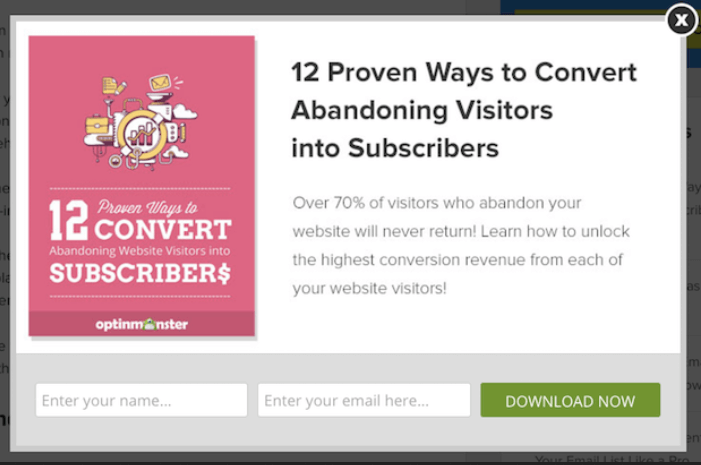 Just make sure your lead magnet solves a problem for site visitors, promises something, is very specific, is easy to read, adds a lot of value to your subscriber, and is easily accessible.
In addition, make sure the style of your content upgrade matches your site's brand and form so it seems like it fits in with your form's overall design. And most of all, make sure the content upgrade is exciting enough to get people to want to sign up.
5. Quick Design Tips
Before we leave you to design your highly converting WordPress forms, we would like to share some a few more quick design tips for making your forms irresistible to site visitors:
Add a credibility statement or official stamp of approval
Avoid using Flash because it slows your site down which encourages form abandonment
Minimize your form fields if possible – again simplicity is the key
Use a clear headline that states exactly what your form is about
Add a rating system to find out more of what your site visitors want
Allow site visitors to leave their signature so they can agree to your terms of service, sign a contract, or even sign a petition
And there you have it! Some of the simple ways to design your forms to boost conversions.
If you are looking to create some unique contact forms that involve CSS styling, check out our six best examples and get inspired today.
So, what are you waiting for? Get started with the most powerful WordPress forms plugin today.
And don't forget, if you like this article, then please follow us on Facebook and Twitter.