10+ Simple Ways to Design Your Forms and Boost Conversions
Last updated on Feb 5, 2019 by Lindsay Liedke
Want to learn some simple ways to design your forms so you can boost conversions? Knowing what appeals to site visitors and makes them want to fill your forms out is important for preventing form abandonment.
In this article, we'll show you some of the easiest ways to design your WordPress forms so people want to fill them out.
1. Think Mobile
It should come as no surprise that making your forms mobile friendly is a simple way to make your forms easier to fill out by those on the go. And, in case you haven't heard, Google recently announced that starting in July 2018, mobile page speed will be used as a ranking factor.
That means your forms, and your entire website, should be 100 percent optimized to be mobile friendly as soon as possible.
Especially since mobile devices account for 51.2% of all internet traffic and people from around the world love spending time on mobile devices of all kinds.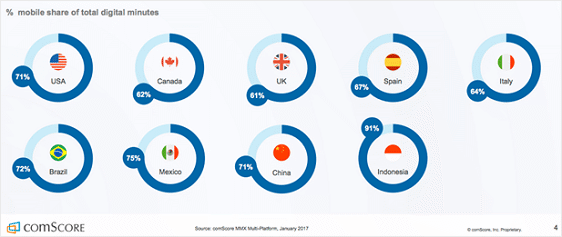 Not sure where to start? Check out these helpful tips:
Use a responsive signup form such as the ones that you can create using WPForms
Use a single column layout so those on small devices can easily navigate the form fields
Track your mobile form conversions using the MonsterInsights Forms addon to make sure visitors are converting
Add a phone number call to action making it easy for those on their phones to contact you
For more help boosting mobile form conversions, check out our four simple tricks.
2. Create a Standout Call to Action Button
Getting people to fill out your website's forms, and actually submit them, all boils down to the call to action button.
After all, if people don't submit the form, despite filling the entire thing out, you lose out on an opportunity to reach out to a customer, add another person to your email list, or secure another sale.
In order to make your call to action button stand out, try the following:
Use bold colors that stand out from the rest of the form
Make sure the copy within the button encourages a click and is an action phrase, which can easily be customized with WPForms
Use details in the button's copy so your site visitors know exactly what they're signing up for
Take a look at this example on Brian Dean's website Backlinko: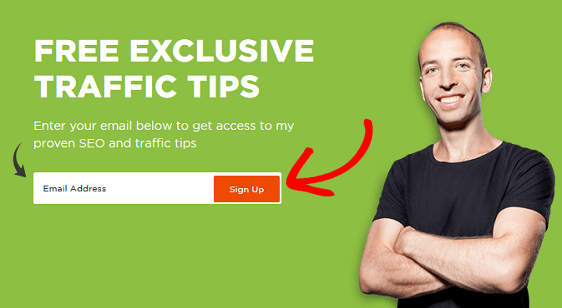 Even though the submit button's copy is very simple, it gets the point across and lets people know exactly what will happen when they click. This eliminates doubt about handing over an email address and boosts conversions.
3. Customize Your Forms
WPForms offers plenty of ways for you to customize your form, no matter what its purpose is: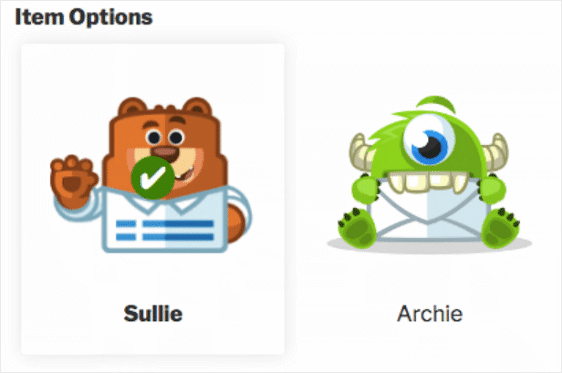 And lastly, do what no other contact form plugin on the market does – add images to multiple choice fields so you can add some visual appeal to your site's forms and make them really stand out.
4. Add an Incentive
One of the best ways to design your site's forms to convert is to add an incentive to it so people will want to fill it out and submit it.
By adding a lead magnet designed to get people to take action, whether that be subscribe or buy, you can easily increase form conversions and watch your email list grow.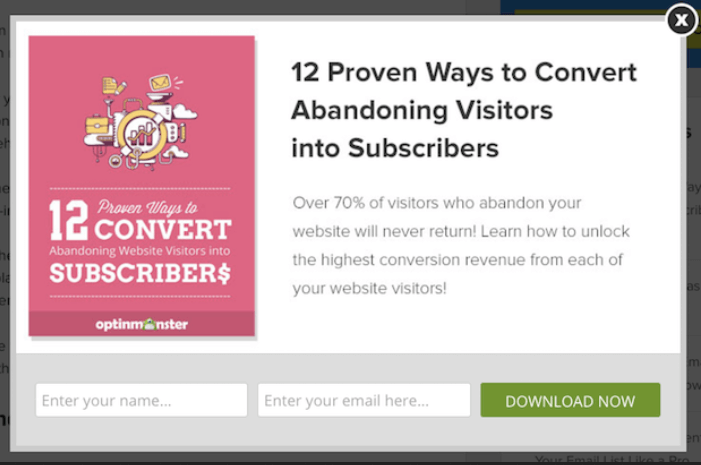 Just make sure your lead magnet solves a problem for site visitors, promises something, is very specific, is easy to read, adds a lot of value to your subscriber, and is easily accessible.
In addition, make sure the style of your content upgrade matches your site's brand and form so it seems like it fits in with your form's overall design.
And most of all, make sure the content upgrade is exciting enough to get people to want to sign up.
5. Add Social Proof
Social proof is not just for your WordPress website.
Adding social proof to your online forms helps instill trust with those that are on the fence about clicking submit. This is especially true when it comes to handing over personal information such as an email address or financial data.
For instance, Buffer adds the number of people that have already subscribed as a way to entice others to sign up too. After all, if that many people have already subscribed, they must be doing something right.

You can also add other forms of social proof such as:
Industry experts making recommendations
Official stamps of approval
Friends like you
Current user and customer reviews
Celebrity endorsements
People love to rely on the experiences and opinions of others. If you have positive sentiments you can share with new site visitors, use them to your advantage to boost conversions, no matter what kind of form you have on your website.
6. Provide Payment Options
If you have an online order form on your website, and collect payments from customers right on your form, it's important to give people choice when it comes to how they're going to pay.
This is easily done by designing your form to have more than one payment option, so people don't feel trapped into paying using a specific payment gateway.
WPForms integrates with both PayPal or Stripe, two of the most popular and widely recognized payment gateways around.
Not to mention, WPForms also supports recurring Stripe payments, making it easy for you to configure your nonprofit donation, membership, subscription, and other forms to accept recurring donations.
In addition, you can give customers the option to pay via check for their orders by customizing your order form to have payment options for customers to pick from.

Giving people a chance to decide how they feel most comfortable paying will help increase conversions and customer satisfaction levels.
7. Reduce Friction
67% of site visitors will abandon your online form if they encounter any complications.
Luckily, there are some easy ways to design your form to reduce this friction and encourage people to finish filling out your form:
Ask simple, to the point questions that people understand
Place the simplest form fields at the beginning of your form so people get off to a good start
Only add the form fields you absolutely need to process the form
Enable auto-fill and auto-formatting functionality
Allow copying and pasting of information into form fields
Make it clear when a form field is not required using an asterisk or something similar
Don't force people to tab to multiple form fields if not necessary, like when they fill out their phone number
Making your forms as easy as possible to fill out is the key to getting people from start to finish without abandoning.
8. Add a Progress Bar
Sometimes creating a long, multi-part form is necessary. If you want to avoid form fatigue and encourage more form conversions, consider adding a customized progress bar to forms that require multiple steps.

Need some design inspiration? Check out this roundup of excellent multi-page form examples and create highly converting WordPress forms from now, even if they have to be longer than you'd like.
9. Avoid captchas
Protecting your forms from spam is crucial if you want to keep your website secure.
In fact, here at WPForms we believe so strongly in spam prevention that we've not only included multiple spam protection features into our form builder, we've created an extensive guide helping you create spam-free WordPress forms.
One of the most common ways to prevent web form spam is to enable captchas on your form that users must fill out before being able to submit their forms. But while this method can be very effective, it does cause some form abandonment because captchas can be tough to interpret and are often seen as intrusive to the user experience.
If you want to continue to protect your forms, but want to avoid ruining your form conversion rates, consider enabling WPForms' Google invisible reCAPTCHA.
This way, any time someone submits a form on your website, Google will determine whether the person submitting the form is a spambot or not. Your users however will never have to fill in a separate field to submit their form.
Bonus: Quick Design Tips for Boosting Form Conversions
Before we leave you to design your highly converting WordPress forms, we would like to share some a few more quick design tips for making your forms irresistible to site visitors:
Avoid using Flash because it slows your site down which encourages form abandonment
Don't use popup forms on your mobile site
Use a clear headline that states exactly what your form is about
Add a rating system to find out more of what your site visitors want
Allow site visitors to leave their signature so they can agree to your terms of service, sign a contract, or even sign a petition
And there you have it! Some of the simple ways to design your forms to boost conversions.
If you are looking to create some unique contact forms that involve CSS styling, check out our six best examples and get inspired today.
So, what are you waiting for? Get started with the most powerful WordPress forms plugin today.
And don't forget, if you like this article, then please follow us on Facebook and Twitter.