Building an email list is essential for most small businesses. One of the easiest ways to grow your email list is by connecting it with your various forms such as subscription forms, contact form, request a quote form, etc. That's why at WPForms, we integrate with the most popular email marketing services.
Today, we're excited to announce our Campaign Monitor integration.
Campaign Monitor is a popular email marketing platform that makes it easy to create and send email marketing campaigns.
With this integration, you can combine the power of WPForms easy to use form builder with Campaign Monitor's easy to use email marketing campaigns.
You can add subscribers directly to your email lists from your various forms in WPForms.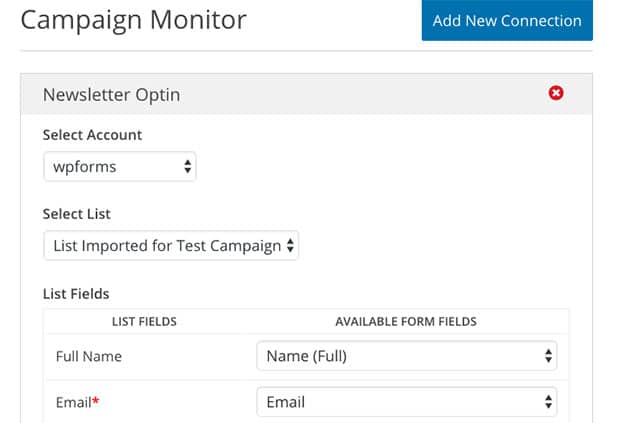 The integration is very simple. All you have to do is connect your Campaign Monitor account to WPForms which will show all your Email Lists in the form builder and allow you to add subscribers accordingly.
You can assign the list fields accordingly from your respective form fields.
See our full Campaign Monitor integration tutorial.
Want to connect your Campaign Monitor account to WordPress forms? Get started with WPForms today!