We just released WPForms 1.2.6 that came with a lot of payment enhancements that you were looking for. Here's what you need to know about WPForms 1.2.6.
Multiple Currency Support
This was by far one of the most popular feature request. While it seems simple in concept, there's a lot more that has to be done behind the scenes to make it work.
Well, it's available now with both payment providers (PayPal and Stripe).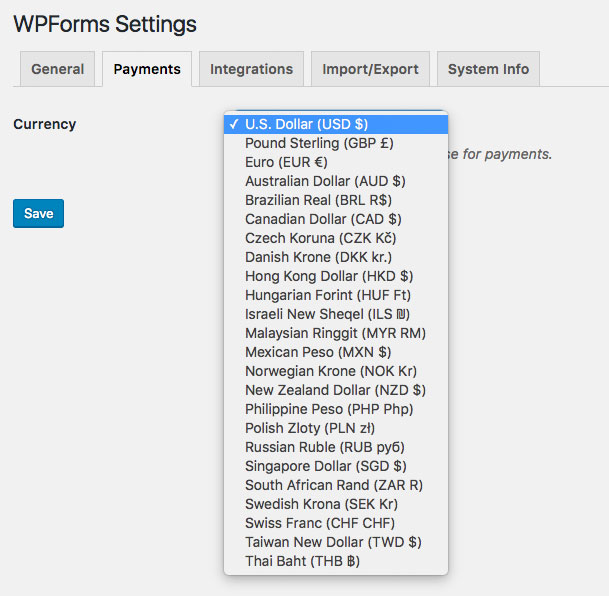 Currencies we support include: U.S Dollar, Great Britain Pound, Euro, Australian Dollar, Brazilian Real, Canadian Dollar, Czech Koruna, Danish Krone, Hong Kong Dollar, Hungarian Forint, Israeli New Sheqel, Malaysian Ringgit, Mexican Peso, Norwegian Krone, New Zealand Dollar, Philippine Peso, Polish Zloty, Russian Ruble, Singapore Dollar, South African Rand, Swedish Krona, Swiss Franc, Taiwan New Dollar, and Thai Baht.
Payment Details and Status
Now you can see payment details on individual entry details page.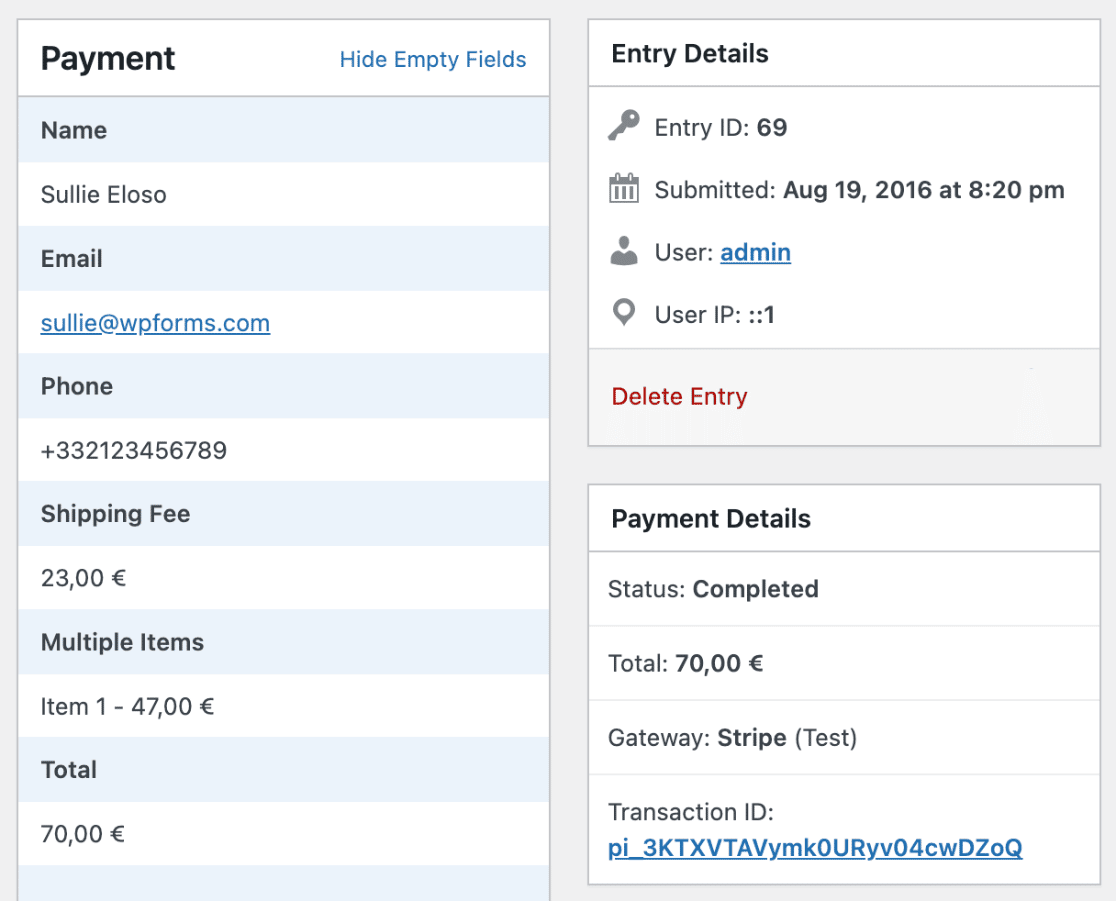 You can also see the status and amount on the forms page, and you can sort the items by status and price as well.
What's About Zapier?
I know I promised the Zapier integration will be part of this release. We did our best, but we couldn't get it live this week.
We're in the working beta phase with the Zapier team and hoping to get it live as soon as possible (ETA next week).
Update: The Zapier addon is now available!
Thanks once again for all your support and feedback in making WPForms the best WordPress form plugin.
Syed and the WPForms Team