To run an effective business, you need to manage payments effectively.
Switching between dashboards to manage payments and subscriptions or to issue refunds isn't a seamless process. It adds time to what should otherwise be a simple task, leaving you with less time to focus on leading your business.
You need a way to get your time back by accessing everything from a single dashboard.
That's why we're thrilled today to announce new payment tools for Stripe!
With the introduction of Stripe webhooks, all of your Stripe payments can be synchronized. Plus, new conditional logic for recurring payments makes it easier than ever to manage subscriptions.
You're going to love how these new features save you time and increase revenue!
A Single, Synchronized Stripe Dashboard
With this update, we wanted to make it as easy as possible for you to manage your Stripe payments from a single dashboard without having to move between WPForms and Stripe.
When you connect your WPForms account to Stripe now, you'll see a toggle option to enable webhooks.

Once webhooks are enabled, they'll serve as a messenger between Stripe and your site. This means that if a user cancels a payment or requests a refund in Stripe, the payment status will change in your dashboard to reflect the refund.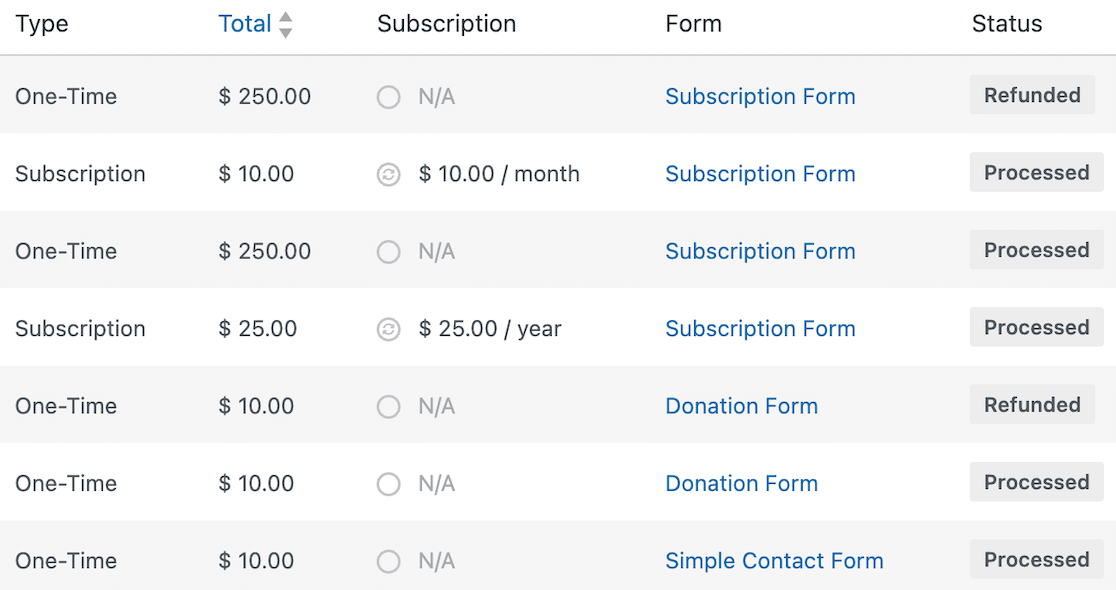 You can also cancel subscriptions and refund payments right in WPForms.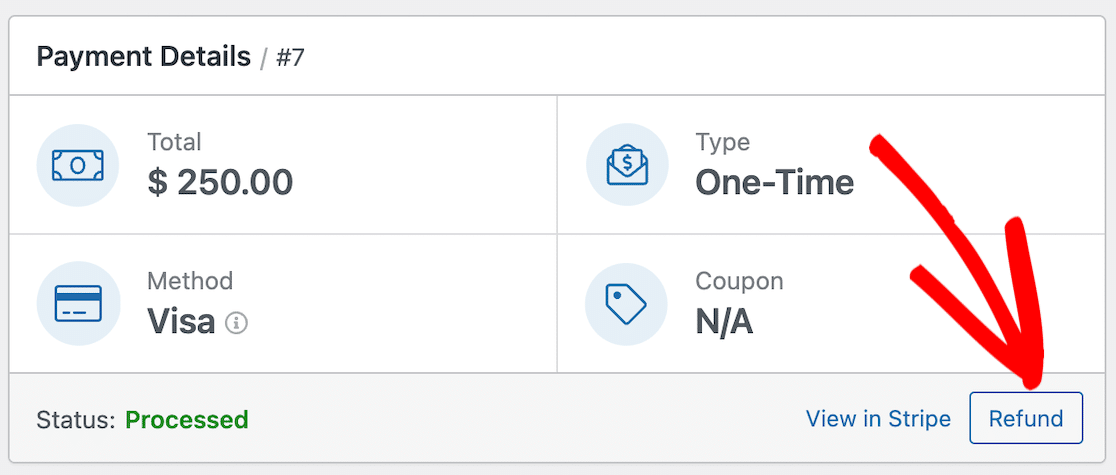 You can view this information on your payments page and see the real-time status of all payments. It's also easier to identify subscriptions.
And there's more!
We've added some new stats to the payments overview chart so it's easy to see your account at a glance. The new data includes Total Refunded, New Subscriptions, and Subscription Renewals.

Finally, we made it easier to filter your payments. With this release, you can now filter by type, gateway, and status.
Conditional Logic for Recurring Payments
For Pro and Elite license customers, your Stripe payment options just got a whole lot smarter with our latest Stripe Pro update. Conditional logic for recurring payments is going to be a game-changer when it comes to offering different subscription levels.
Best of all, it's easy to set up.
Just enable conditional logic for Stripe payments in the form builder and specify when to process each one.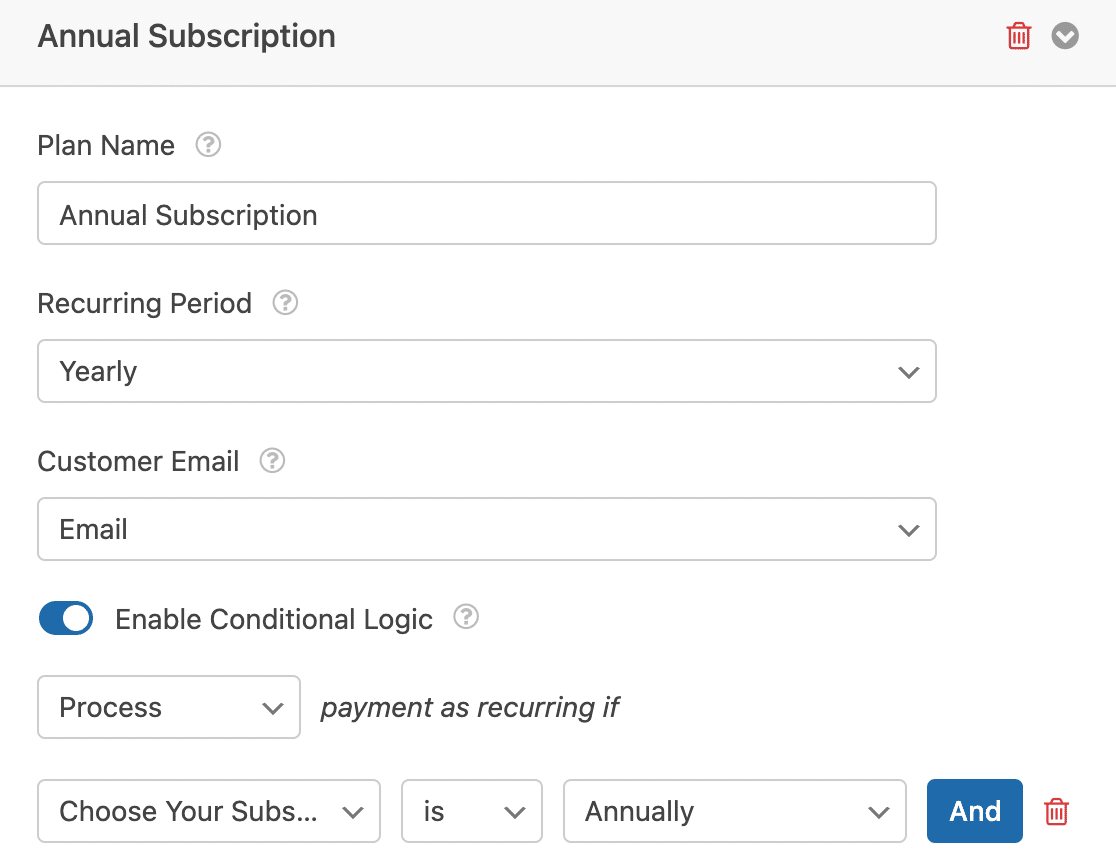 After you create the plans you need and apply conditional logic using the responses on your subscription form, your customers will be billed accordingly based on their selections.
We know this is going to be huge for customers who offer different subscription plans.
Pro tip: if you want to include a lifetime option with your subscriptions, set up a one-time payment in Stripe after you create your subscription plans.
Improvements to Form and Entry Overview
We've also made some improvements to the form and entry overview to help you find the information you need.
If you see a form ID embedded in a post but aren't sure which form it is, you can now search the ID number.

You'll also see a change in the Dates column. The date will either reflect when the post was last modified or when it was created.

More Big Things Are On the Way
The WPForms team is hard at work on a bunch of really cool new features. The sum of them is going to be pretty exciting, so keep an eye on this space!
In the meantime, we can't wait to see how you use these new Stripe payment tools to grow your business. If you have any questions at all, please don't hesitate to reach out. Our support team is always happy to help!
Jared