We're super excited to roll out the WPForms 1.8.1 update with a huge time-saving feature for you.
You asked for it, and now it's here: form styling options for WPForms!
The form styling options give you an easy, code-free way to style your forms without needing CSS. Now it's easier than ever before to match your forms to your website theme and colors with WPForms.
Let's break it down.
Easily Style Your Forms With No Code
Our main goal with this update was to make it easier for users to style their forms without needing CSS coding knowledge. Now you can create beautiful forms that match the theme and style of your website.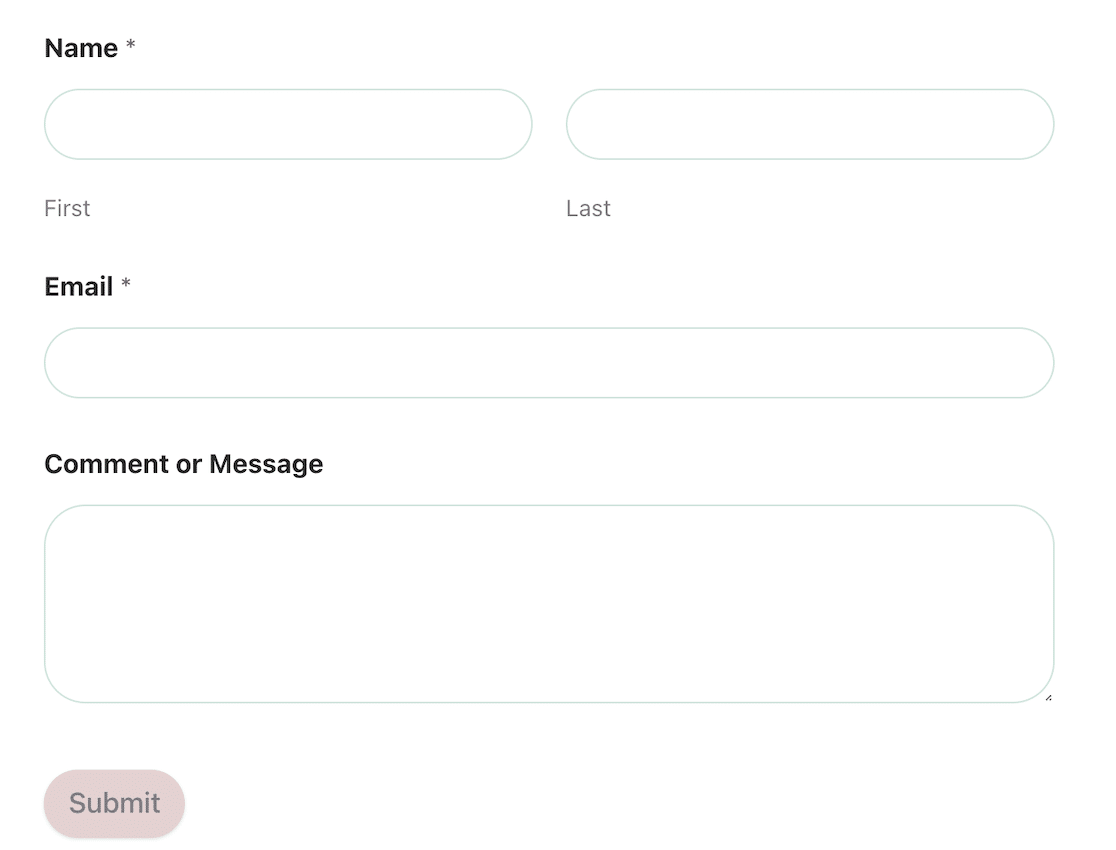 If you're a first-time user with WPForms 1.8.1 installed on your site, modern markup will be automatically enabled for your WordPress forms.
Users with at least one form on their website prior to updating to WPForms 1.8.1 will need to enable modern markup. To do that, you'll need to navigate to the General tab in the WPForms settings menu.

From there, check the box to Use Modern Markup.

Then you create your forms as you normally would, whether you create it from scratch or use one of our hundreds of templates.
After embedding it on the page where you want it to appear, you'll see that you can now edit the form style in the block editor when you view the page draft.
Editing Field, Label, and Button Styles
There are 3 primary form components that you can style with this new update.

When you edit field styles, you can adjust the field size, border radius, and colors. This makes it easy to match other forms on your site and create a cohesive experience.

With label styles, you can adjust the size and colors of your form labels for a more consistent look across your site.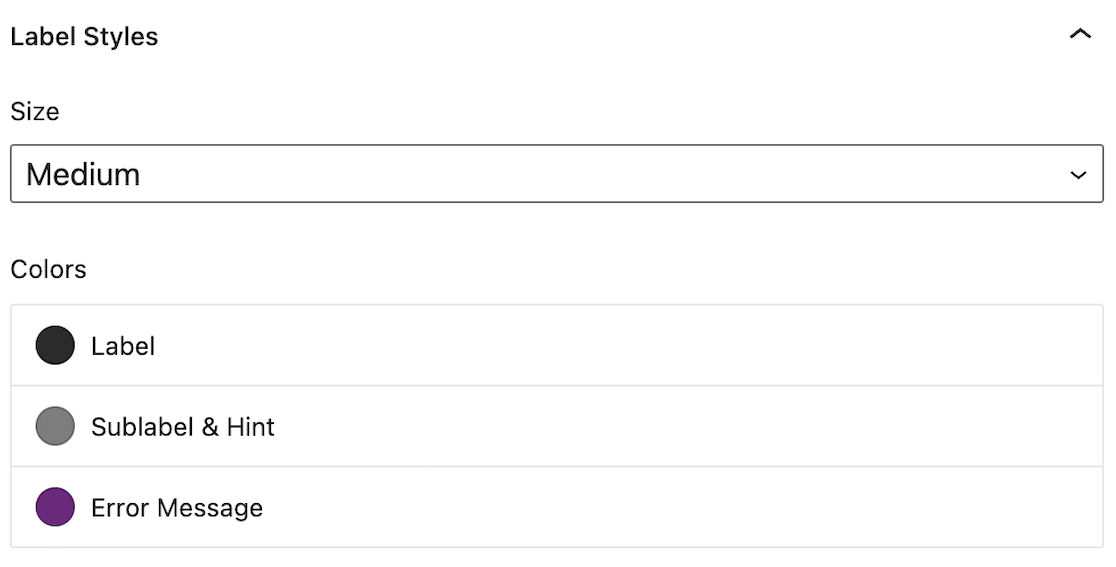 When you edit button styles, you can change the size, border radius, and color to make sure your buttons always stand out and match the style with other buttons on your site.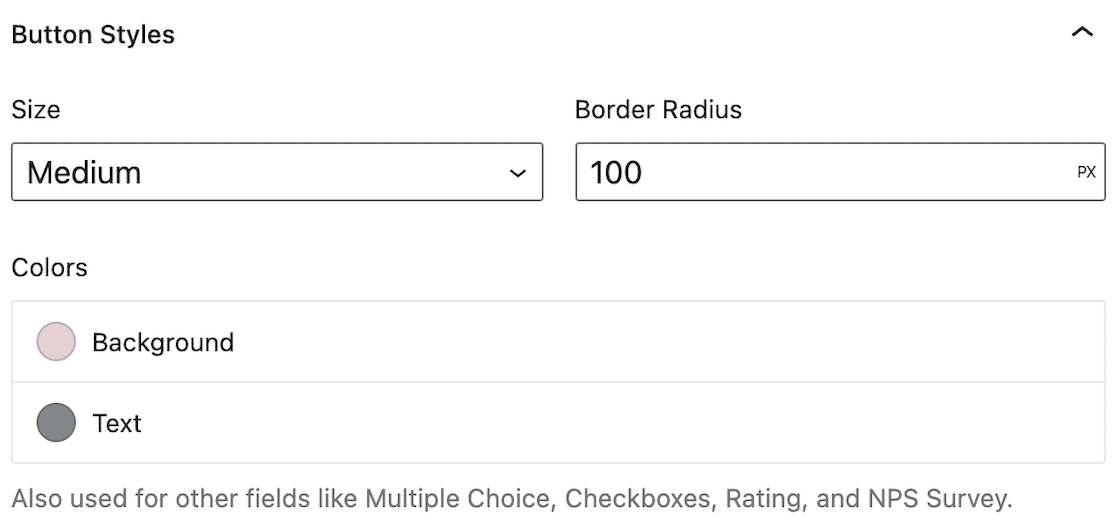 There are also advanced styling options that make it super easy to copy and paste your form style to the Additional CSS Class(es) field on other forms to match.

And again, you don't have to know the CSS here. The beauty of this update is that you don't need coding knowledge. That will be generated automatically for you. All you have to do is copy and paste if you want forms to match styles.
More Updates Coming Soon
Even as we release this update, our team is already hard at work to bring you more features and updates that you've been requesting.
Stay tuned as we roll out more new ways to help you make really amazing forms this year.
Our support team is here to answer any questions you might have, so please don't hesitate to reach out if there's anything we can do to help!
Jared