We're thrilled to bring you a bunch of new features that'll help you design more attractive forms and block spam.
With the latest WPForms update, we're rolling out the following:
A new Content field
New anti-spam settings 
Notification attachments (file uploads and entry CSV)
There's a lot to cover in this update. Let's jump right into the details!
NEW Content Field: Add Text and Media Easily
The Content field is the highlight feature of this update. This is available in all WPForms paid licenses.

Previously, you could only add extra content to your forms by using the HTML field. But we understand that working with HTML code isn't for everyone.
With the Content field, you get a visual WYSIWYG editor that makes it stupid simple to place content inside your forms without any code.
The Content field adds a content block to your form with a mini editor. Using the built-in editor, you can directly upload media and add custom text formatted as paragraphs and headings.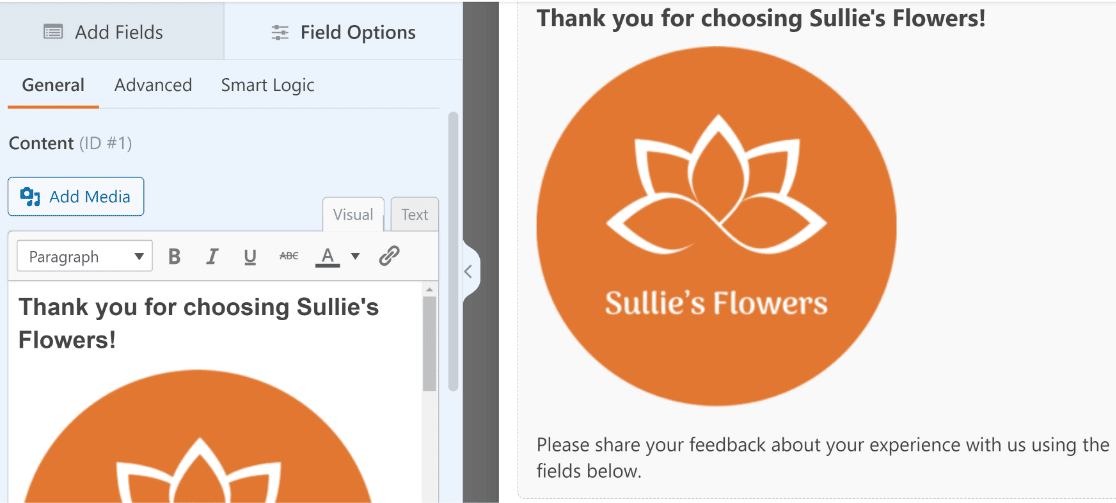 Just like your main WordPress text editor, you can use the Content field to format and style your text by adding a bullet or numbered list, changing text alignment, adding italics or bolded text, and more.
The Content field makes it really easy to add your branding and design more attractive forms.
But we've barely scratched the surface. There's a lot more to unpack in WPForms 1.7.8…
Access All Spam Settings From a Single Menu
Our latest update also includes a new anti-spam settings menu.
WPForms now has multiple spam-filtering options, so we wanted to put them all together under a single menu for easier access.
Now, you can configure all WPForms anti-spam options from Settings within the form builder.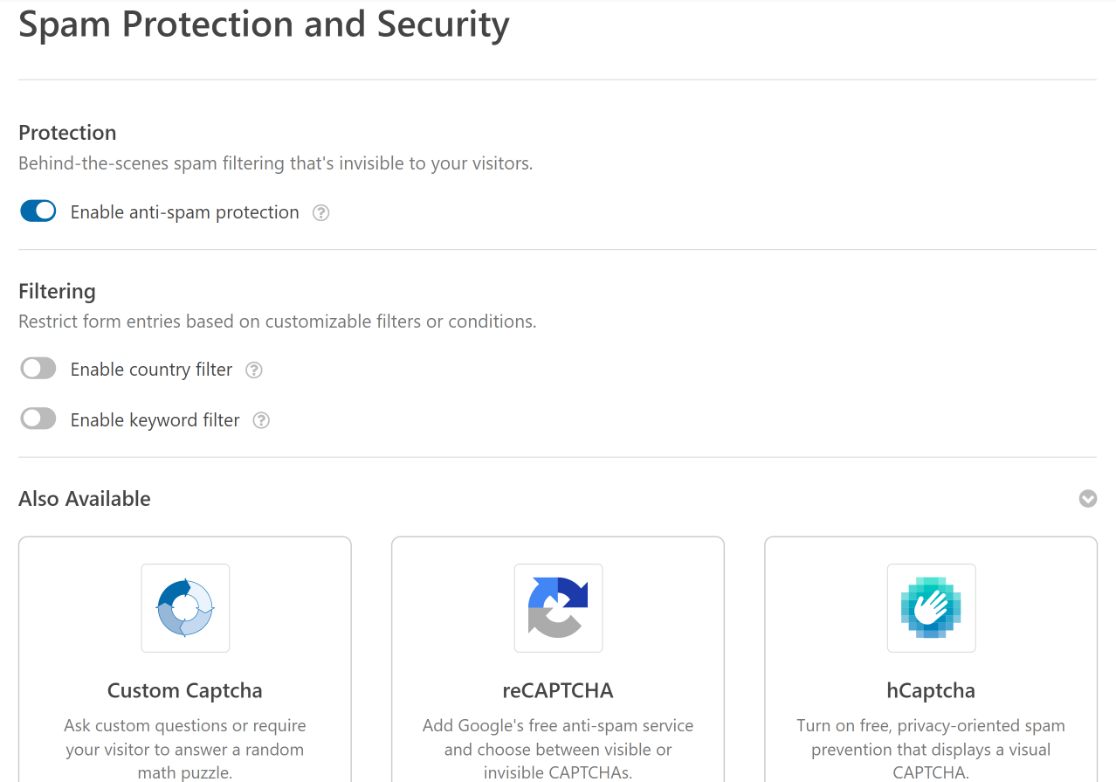 And that's not all!
We've also added 2 new types of spam-filtering methods: keyword filtering and country filtering. All Pro users can access these spam filtering tools.
Are there certain words that you don't want to receive in form submissions? With keyword filtering, WPForms will block all entries containing specific words as defined by you.
Once you create a keyword filter list, it will be accessible across all your forms, so you don't need to create a new list every time.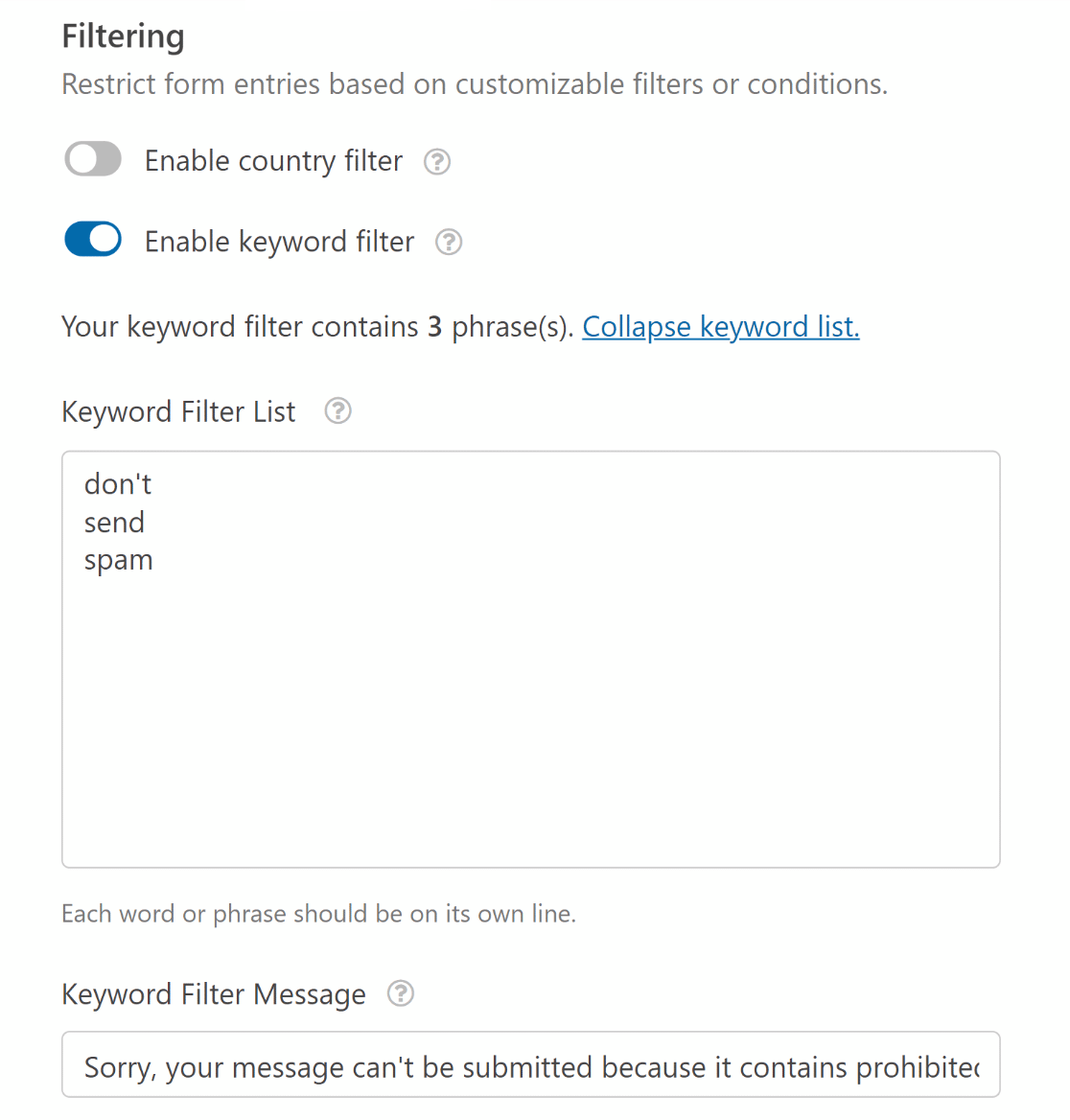 This is really useful if you're noticing a pattern of words and links frequently appearing in your spam entries and want to block future submissions containing these words.
Country filtering is another helpful tool that allows you to accept or block entries from specific countries only.
If you're running a local business and only want people from your country to contact you, the country filtering tool can greatly cut down on submissions outside of your target market.
And in case you haven't noticed, we'd like to remind you that we recently added Akismet integration for WPForms.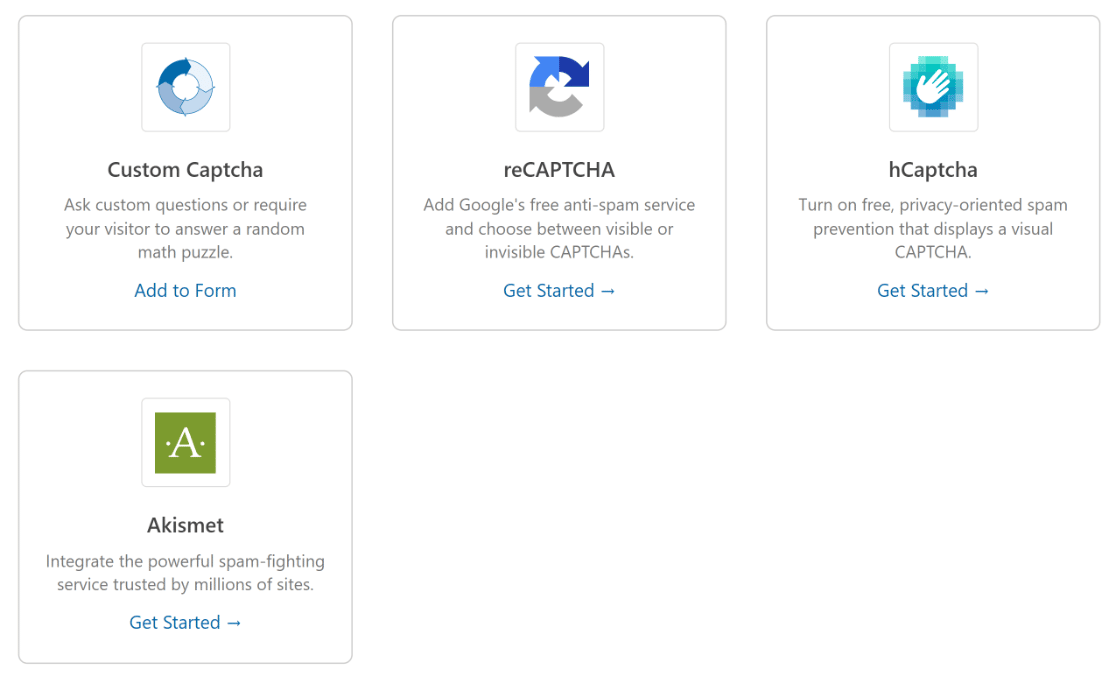 If you have Akismet installed and activated on your site, you can enable Akismet as an additional spam protection tool for your forms.
Attach File Uploads to Notifications
Many of you wanted the flexibility of adding file attachments to your form notifications.
And we heard you loud and clear!
We're happy to announce that Pro users can now set up form notifications that include attachments uploaded by users.
That means you'll no longer have to log in to your WordPress backend every time to view user-uploaded files. Instead, you can access these directly from your email inbox.
To enable this feature, just head over to Notifications from your form builder and scroll down to find Advanced options.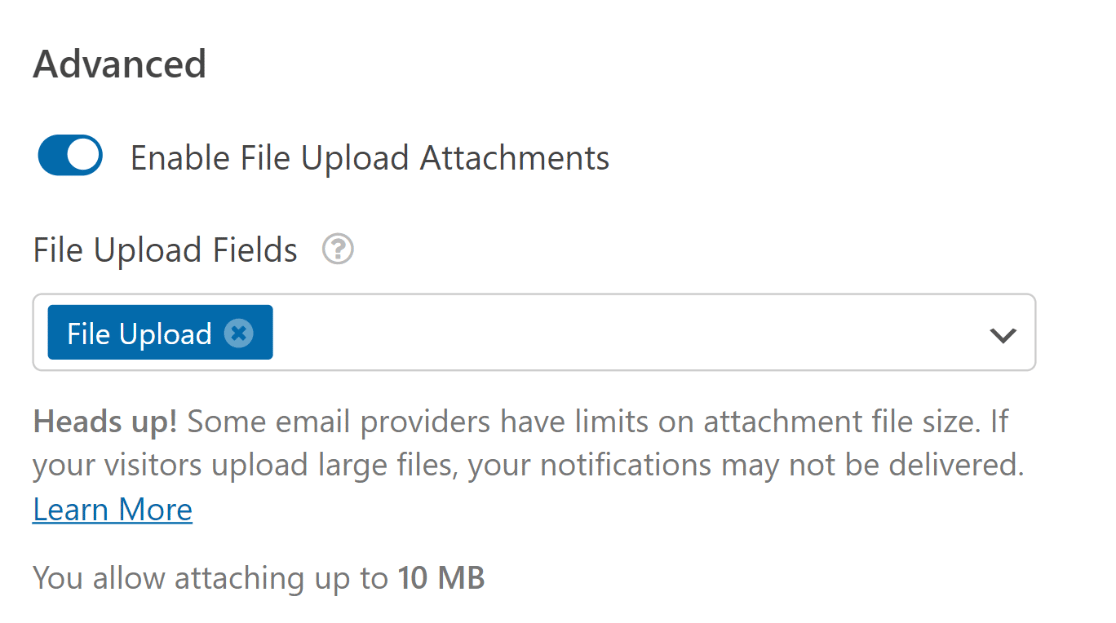 And it doesn't end here…
Would you like to receive a CSV file containing form entries with each notification? Now, you can have WPForms send you entry CSV attachments that include data from specific fields as defined by you.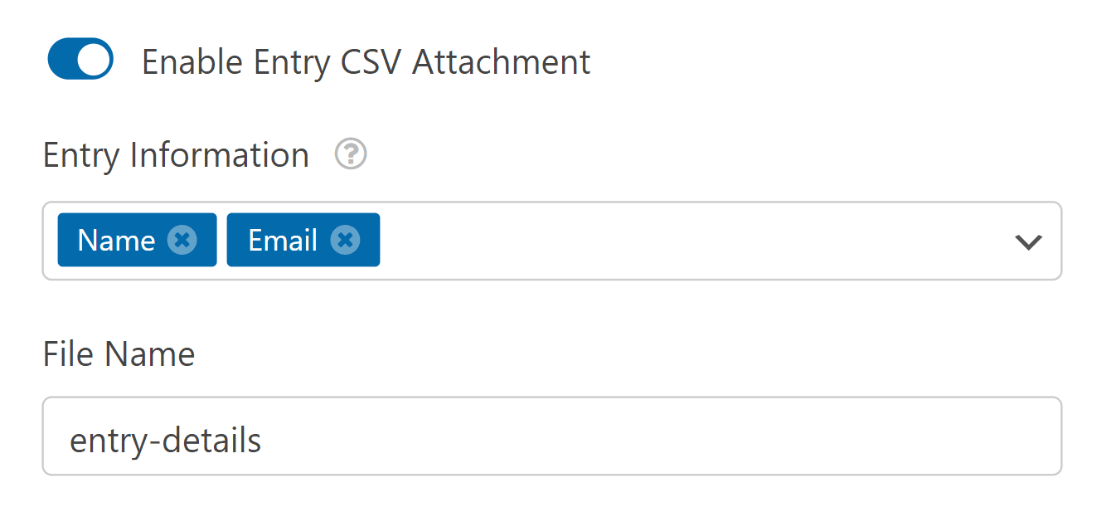 The settings for CSV attachments are also accessible from the same Advanced options menu within Notifications.
The new Form Builder Notifications Advanced Options give you the freedom to manage entries outside of your WordPress platform. This way, you can save valuable time and focus on the important parts of your business.
More Exciting Updates On the Way
WPForms 1.7.8 is a feature-packed release including some of the most highly requested changes. But we're not done yet.
We're hard at work fine-tuning the next update that we've planned for you. You'll hear about it very soon.
Until then, we're looking forward to you trying out WPForms 1.7.8. If you haven't yet, we recommend upgrading to the Pro license to enjoy all the features we've rolled out with this update.
Feel free to contact us with any questions or feedback. Our support team is always here to assist you.
– Jared