Being able to accept payments online should be easy for everyone, no matter what payment platform you want to use on your site.
So, we're delighted to announce that the Authorize.Net addon is here.
You can now easily create Authorize.Net payment forms in WordPress that accept credit cards right on your website.
So let's dive into what this new shiny addon means for you.
Simple Payment Forms Integration
Using Authorize.Net as your merchant solutions provider?
Authorize.Net is an established payment processor that handles the submission of billions of transactions on behalf of over 430,000 merchant customers.
And the Authorize.Net addon is now available! This means that you can use your Authorize.Net account to accept card payments on your website using your forms with WPForms.
The WPForms + Authorize.Net integration gives you access to some fantastic, easy-to-use features to keep sales on your website flowing smoothly.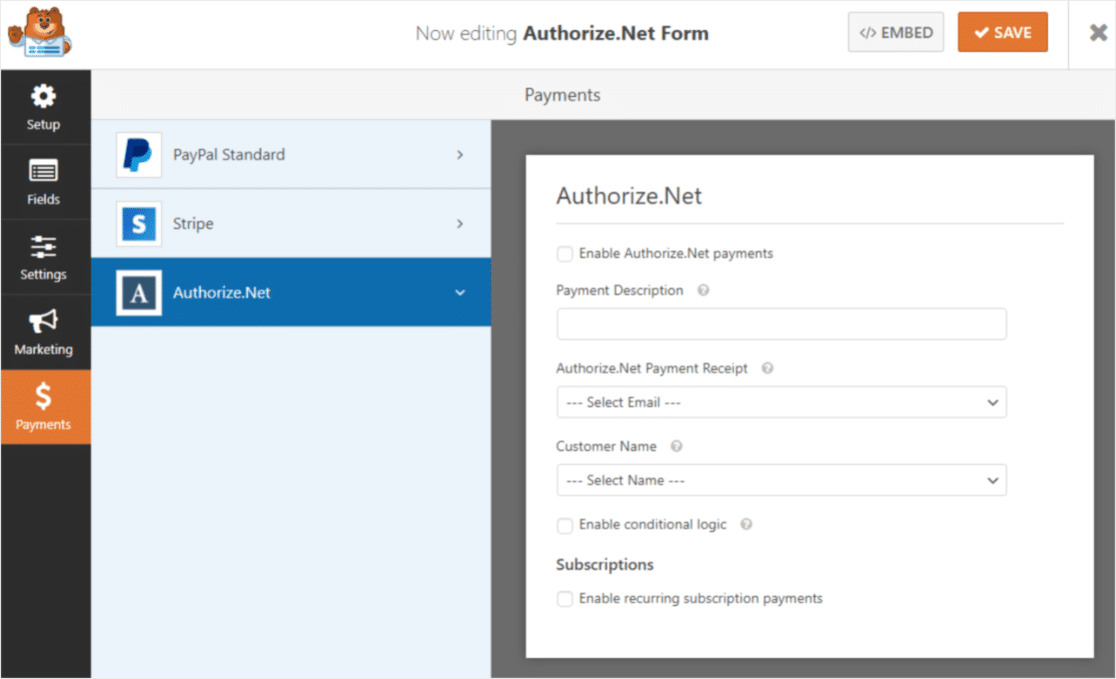 Some great features that come with this addon include:
An extremely easy setup
Ability to accept all major card payments online
Go mobile and accept payments anytime, anywhere, on all devices
Sell products and/or services with one-time or recurring payments
Enable Conditional Logic to make your payment forms smarter and convert better
Use Authorize.Net's customizable advanced fraud detection
To make sure you get the most out of using Authorize.Net, we made it super easy for you to create a payment form in WordPress. That way, you can accept online orders or donations on your website in just a few clicks.
All you have to do to get started turning on the Authorize.Net addon is head to the payments tab while editing a form. After connecting your account, you'll have an Authorize.Net-enabled form that's ready to take payments from your customers right on your website. Check out the tutorial on how to install the Authorize.Net addon with WPForms for all the details.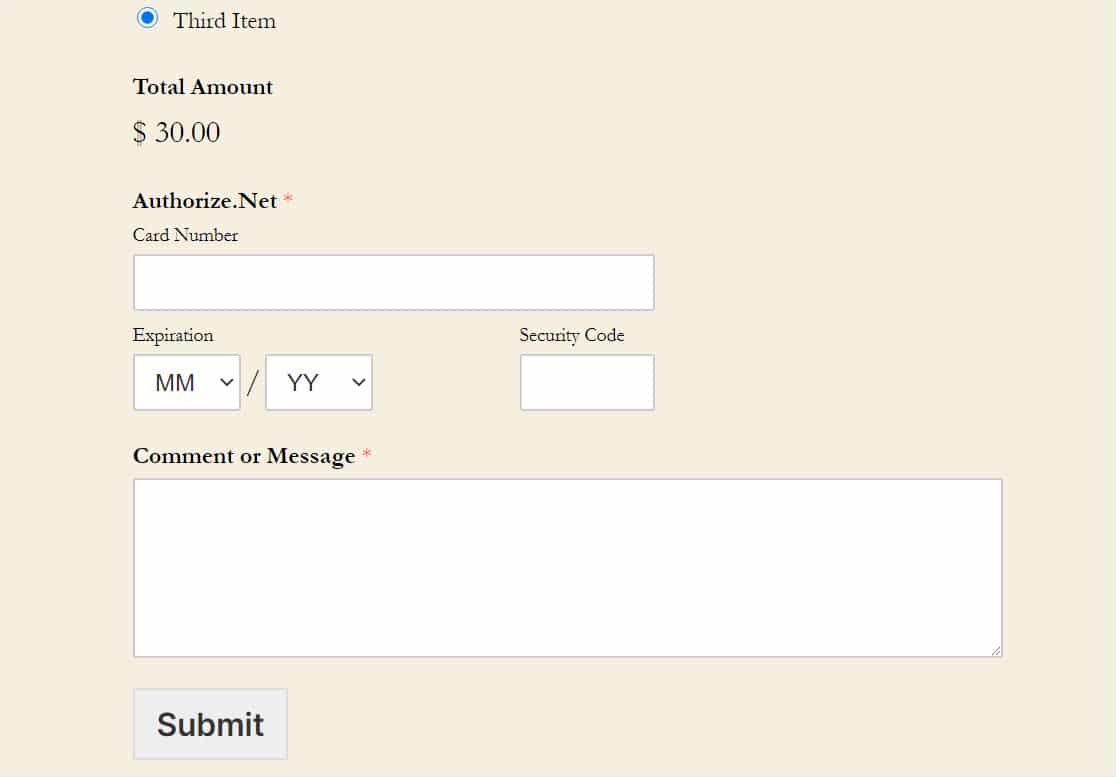 The WPForms Authorize.Net addon is available with the Elite license of WPForms.
In Conclusion
So that about wraps it up for the Authorize.Net addon release. We hope you enjoy using this new feature and that it brings you even more success online. We'd love to hear from you if you have any thoughts on this brand new tool.
Don't have an WPForms Elite license yet? Click here to get started today and experience the power WPForms.
As always, thank you for your continued support of WPForms. We look forward to bringing you more new releases and great addons soon!
Lisa and the WPForms team