If you're using the WPForms Geolocation addon, you previously had the option of using the Algolia Places API to retrieve location data.
Algolia has announced that it will sunset its Algolia Places feature on May 31st, 2022. That means your connection to Algolia Places will stop working.
This change will affect features like automatic location detection and address autocomplete.
We recognize that this could cause some problems for customers using Algolia. Here's how to switch providers to make sure your forms will still retrieve location data.
Algolia Places: What's Changing?
With our Geolocation addon, it was previously possible to use the Algolia API to retrieve geolocation data.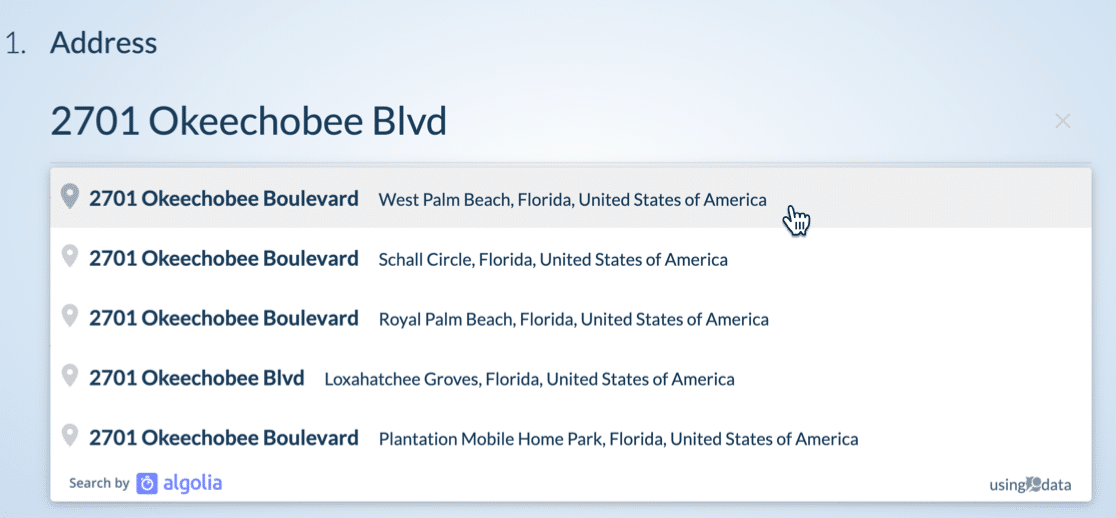 Algolia decided to sunset its Places feature around 18 months ago. Existing users have been allowed to continue their usage until the end of May, 2022.
From 1st June, Algolia will turn off Places completely for new and existing users. This means your forms will no longer be able to detect your visitors' location, display maps, or retrieve addresses for address autocomplete.
How to Switch to Google Places
The WPForms Geolocation addon offers the option of using Google Places instead of Algolia Places. To make sure you still receive geolocation data, you'll need to change your Places Provider inside your WPForm geolocation settings.

To complete the connection to the Google Places API, you can follow our instructions on how to set up Google Places in our Geolocation addon.
We understand that many customers prefer to have a choice of different providers for their forms. We're actively looking into alternatives and will update customers when we have more news.
Need Help With the Geolocation Addon?
If you need help switching from Algolia Places to Google Places, WPForms Pro and Elite customers can contact our support team directly.
To do that, log in to your account and open a support ticket.
As a paid customer, you get priority support from our team, which typically means you'll receive a response within 1 business day.
We apologize for any inconvenience caused by this change! As always, if you have any feedback or suggestions, we'd love to hear your comments. Please leave a note below or continue the conversation in the WPForms VIP Circle.