WPForms has officially passed the 5,000 5-star review mark on WordPress.org. This is something not a lot of other WordPress plugins can claim, and we're incredibly excited and grateful.
This is an enormous milestone for us and we couldn't have done it without your continued support. So we're doing a few fun things to celebrate!
WPForms Celebration Giveaway
To say thank you for the 5,000+ 5-star reviews, we're giving away a free WPForms T-shirt to 5 lucky winners!
Stay stylish while you flaunt your love for WPForms and our mascot Sullie with this comfy new wardrobe item.
Winners will be some of the first people to wear our brand new t-shirt design!
The giveaway only runs for a limited time, so enter now for your chance to win before it closes.
What's Coming Next
We're always hard at work bringing you the new features you ask for. And we're pumped about one that's right around the corner.
Here's a quick sneak peek at something awesome you'll find in an upcoming update — the new Access Control Feature.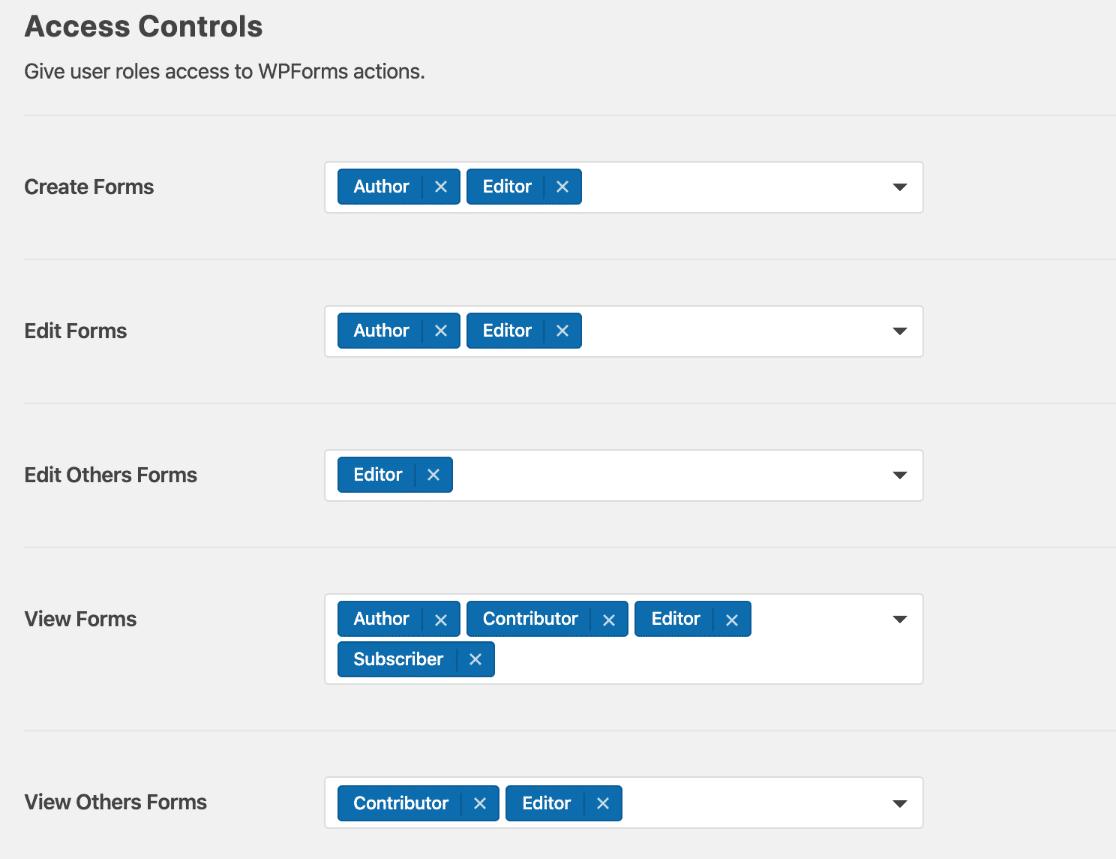 You wanted more granular controls over what WordPress users can and can't do with your WPForms plugin. With the new Access Control, you can get help from your team without giving them full access — and it's totally customizable.
We really think you'll love how easy to use the new Access Controls feature is, and can't wait for you to check it out.
Keep your eyes peeled on your inbox in the coming weeks for more details!
WPForms Black Friday Sale 2019
Our massive Black Friday sales kicks off November 25th — so make sure to keep your eyes on your inbox on that date to score a 60% discount on all WPForms plans and upgrades, plus a free prize. We're also running a MacBook Pro giveaway to celebrate the upcoming sale.
So if you've been thinking about buying or upgrading to WPForms Pro, Black Friday is the best time of the year to do it!
Final Thoughts
We love hearing from our users. If you've got any ideas for future improvements or features you'd like to see, please get in touch.
As always, thank you for your continued support in making WPForms the best WordPress form plugin in the world.
Lisa and the WPForms team
P.S. Don't have a WPForms Pro license and want to get started right away? Click here to get it now.