We just rolled out a big update to our Stripe addon and our team is excited for you to check it out.
With this new release, you can now upgrade to the latest version of Stripe's API. Connecting to Stripe and taking payments on your forms is now easier (and more secure) than ever before.
Let's take a look at what's inside this new version of one of our most popular addons.
Integrate with Stripe through Stripe Connect
The payments tab now has the option to easily connect your WPForms account with your Stripe account with the click of a button using Stripe Connect — a seamless and secure way to save you time.
If you're making the switch to the new Stripe Connect, you won't have to copy and paste API keys from Stripe into WPForms like you did previously.
On the backend, this new way to connect to Stripe has changed the flow for Stripe Checkout. So even if you aren't impacted by SCA, we recommend all customers connect their accounts using Stripe Connect.
Switching to the Stripe Credit Card Field
Not only do you now have the option to use Stripe Connect to link your WPForms account to Stripe, you can also replace your current credit card fields with a Stripe Credit Card Field on your WPForms to accept payments.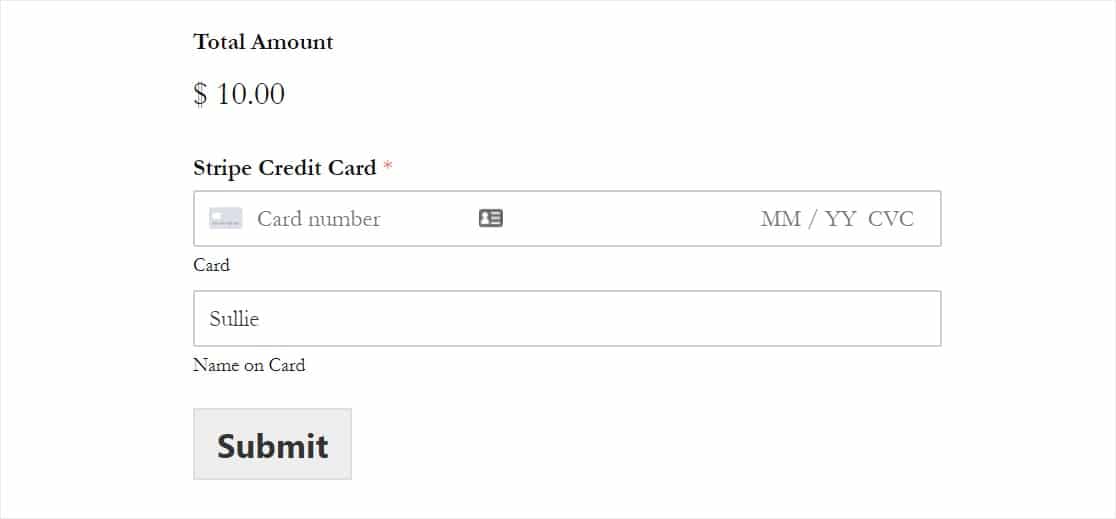 This simplifies your Stripe account connection, and it's also an effective way to add an extra layer of protection for customers.
On top of being easier, it's also part of the new authentication requirements being introduced for online payments in Europe this month.
Meeting SCA Requirements
If both your bank and customers you take payments from has a bank in the European Economic Area (EEA), you'll need to meet the new Strong Customer Authentication (SCA) requirements.
The goal of Strong Customer Authentication (SCA) is to make online purchases even more secure. Payments where both the business and the customer's bank are located in the European Economic Area (EEA) now need to meet the new SCA requirements.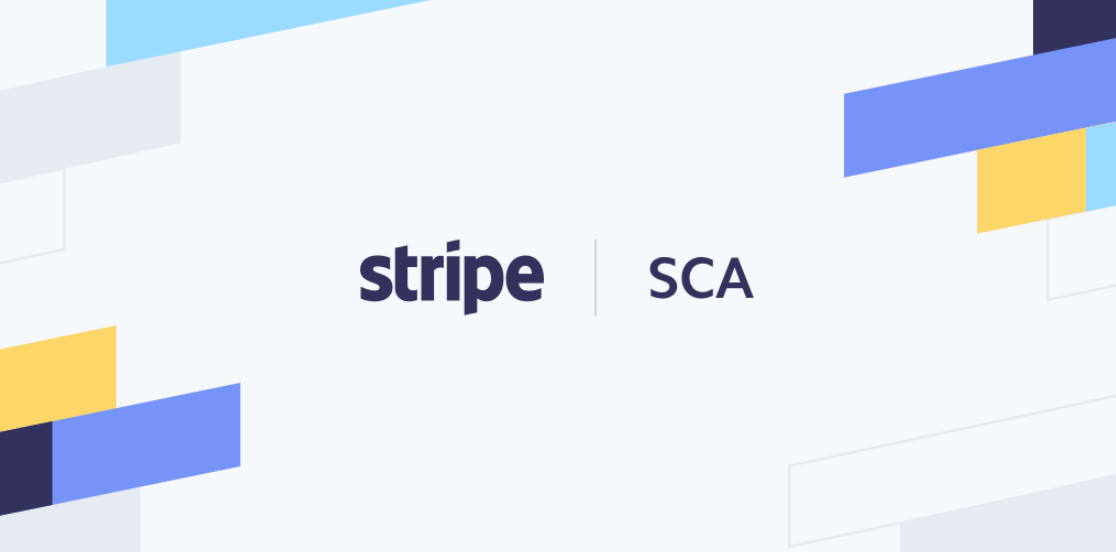 Current WPForms users can meet these requirements by updating to the latest version of the WPForms plugin and then upgrading your payment forms to include a Stripe Credit Card Field. This will replace the old credit card field with a better looking and safer field. Here's our step-by-step tutorial on how to How to Update to the Stripe Credit Card Field.
We recommend that you upgrade if you want to be in compliance with the European Union's Strong Customer Authentication (SCA) requirements. Stripe has resources for you to learn more about SCA preparation here.
Don't want to start using Stripe Connect and the Stripe Credit Card Field right now? Your forms will continue to work exactly as before. Just know that the new Stripe addon has the tools you need to make the switch whenever you're ready.
Final Thoughts
And that covers what's happening with the WPForms Stripe addon and its fantastic new Stripe Connect and Stripe Credit Card Field updates.
We hope you upgrade and touch base with us if you have any questions whatsoever. It's important to us that you can continue to accept payments online and build your business without all the extra headache from worrying about SCA compliance.
We're grateful for your continued support of WPForms. We look forward to continuing to help you grow your business online.
Jared and the WPForms team
Don't have a WPForms Pro license? Click here to get started today and experience why over 2 million websites use the world's best form builder.