After the User Registration addon, we have been working on enhancing some of the core functionality of WPForms and adding features that you have requested.
Here's what's new in WPForms 1.2.1.
Drag & Drop Fields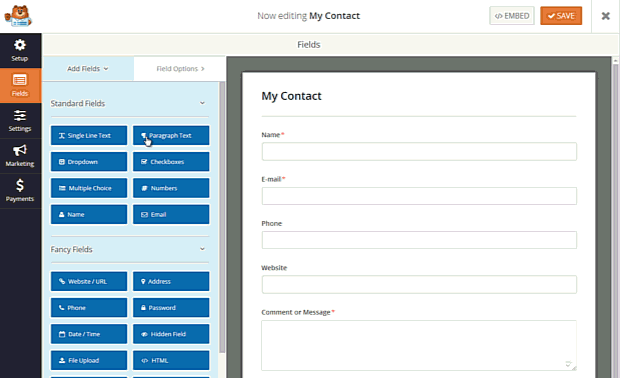 Previously when you wanted to add a field in your form, it was a point & click. Whereas arranging the fields was drag & drop.
This was confusing for many and a lot of you asked us to make the whole thing drag & drop. Now it is.
Choice Layouts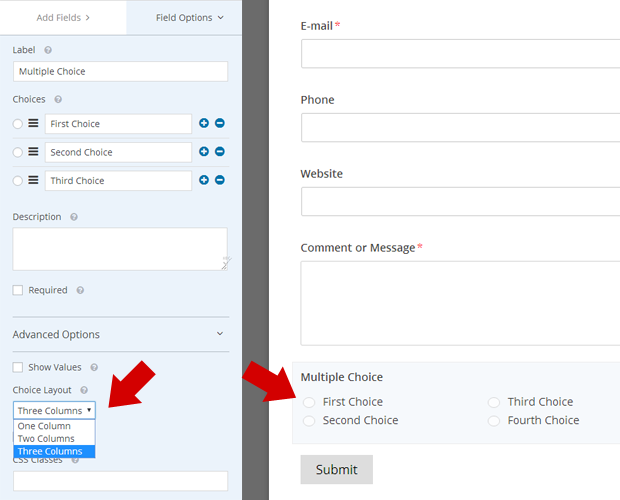 You can already create multi-column form layouts in WPForms, but several of you wanted us to add this functionality for Multiple Choice and Checkboxes.
Now you can easily choose the layout on the choice fields and split the options in up to 3 columns.
Breadcrumbs for Paginated Forms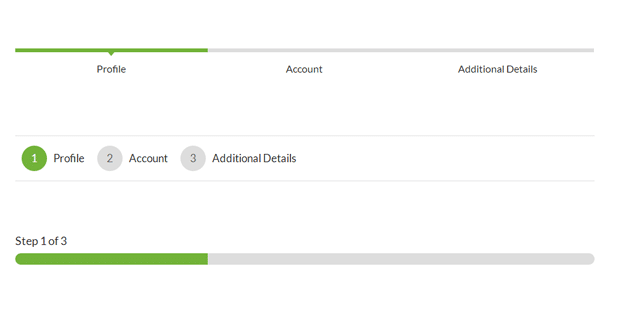 Do you have a multi-page form? Now you can add breadcrumbs to keep the users informed through out the process.
That's all for this update, but we have more in store for you next week.
Looking for a drag & drop WordPress form builder? Get WPForms today and unlock all the awesome features.