Creating your own website from scratch can be a huge challenge, especially if you're not a coder. That's why it's been our goal from the beginning to make it easy for anyone to build smart forms without needing a designer or developer.
And that's why today, we're excited to announce our new partnership with WP Engine's StudioPress.
WP Engine is a managed WordPress hosting provider, with StudioPress Themes offered as part of their world-class hosting platform.
Now every step of creating your website – from choosing the best web host and WordPress theme, to creating web forms – is easier than ever.
StudioPress and the Genesis Framework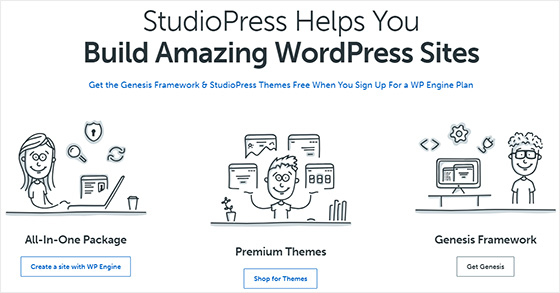 StudioPress themes make it easy to create beautiful, fast, and SEO-friendly websites in no time.
StudioPress is the creator of the Genesis theme framework. With the Genesis framework, you can choose from dozens of uniquely designed themes that are fast, secure, and well-coded.
Now StudioPress is partnering with WPForms so that you can automatically install WPForms along with your theme in just one click. This feature is included in their latest themes including Revolution Pro' Monochrome Pro, and the Genesis Sample theme which is a great base for developers to code their own themes.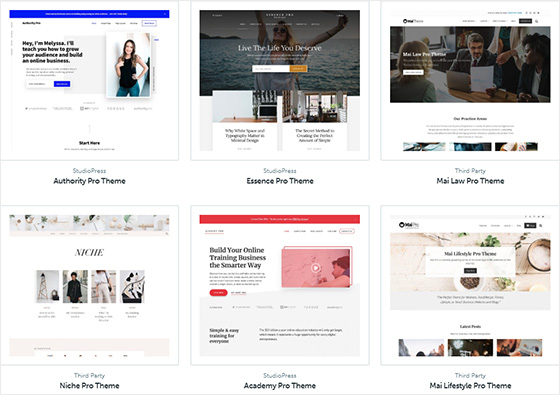 Get StudioPress Themes Free With WP Engine
Now you can get access to StudioPress themes for free when you get managed WordPress hosting from WP Engine.
WP Engine offers hassle-free managed WordPress hosting that's incredibly fast. They're known for their reliability and WordPress Expert support, which gets rave reviews from their customers. They offer:
If you're busy running a business and don't want to deal with the technical side of running your blog, then WP Engine is the solution for you.
We're excited to work with WP Engine to bring a better form-building experience to more businesses worldwide.
Not using WPForms yet? Click here to unlock the power of WPForms today.