It used to be impossible to find a theme that had tons of features but didn't slow down your site.
But the OceanWP theme has changed the game. And that's why we're thrilled to announce our partnership with this featherlight and feature-packed theme.
There's a ton of buzz around OceanWP. It's skyrocketed in popularity and is one of the fastest growing WordPress themes on the market.
With the free OceanWP theme, everyone can get a super fast and professional-looking website that's got lots of cool features.
Create a Blazing Fast Customized Site with WPForms + OceanWP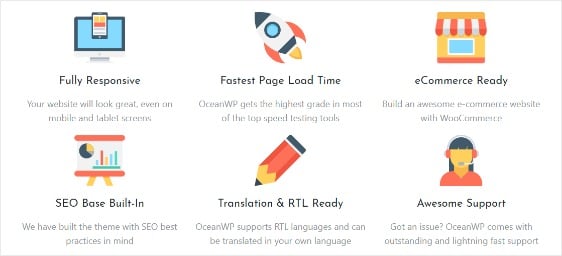 WPForms + OceanWP are a perfect pair to get your website off on the right foot.
Not only is OceanWP fully responsive and customizable, but it's also free to use. And if you do opt for the premium features and support, they're super affordable. What you get for the amount you pay is a great value.
On top of that, this eCommerce-ready theme works with any page builder for an easy drag and drop setup.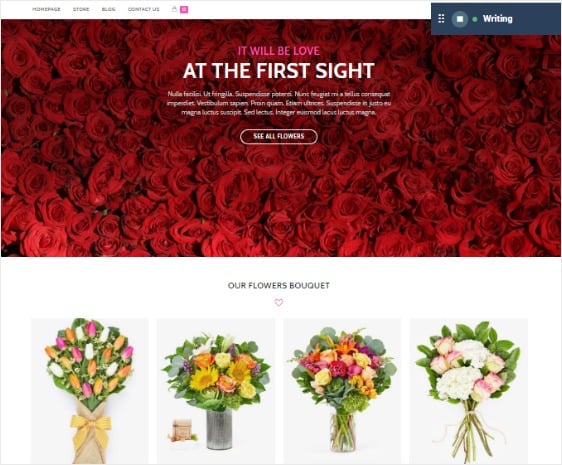 Now, OceanWP is partnering with WPForms so you get the option to automatically install WPForms after your theme is installed.
Get Your OceanWP Theme Set up in Minutes
One of the biggest reasons so many people are using the OceanWP theme is because it includes tons of pre-built site templates.
There are 13 free demos and 60 pro demos included. Meaning, you could have any type of website, from an eCommerce shop to a blog, up and running in minutes with OceanWP.
And with the low-cost Core Extension Bundle, you can get access to all the premium features like a sleek fullscreen site with modern scrolling.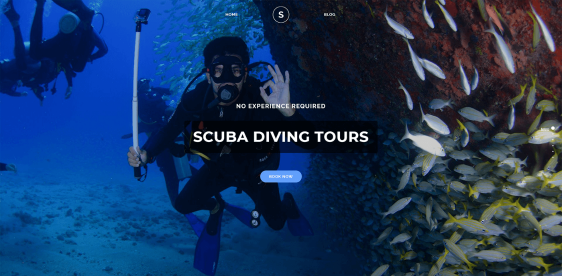 And although they seem like they're premium tools, OceanWP's amazing free features include:
Stick Anything. Easily stick anything on your website.
Modal Window. Insert any content into a customizable modal.
Posts Slider. Display your latest posts in a beautiful slider.
Demo Import. Import a demo's content, widgets, and settings in 1 click.
Custom Sidebar. Generate unlimited sidebars and put them on any page.
Product Social Sharing. Add social share buttons to a product page.
So if you've been searching for a strikingly fast theme that won't break the bank, OceanWP is for you. It's completely free to get started building your website with this theme.
And, you can choose to unlock priority support and/or those premium features at any time.
If you want a site that offers lots of features but won't scare visitors away with sluggish speed, OceanWP is a fantastic choice for you.
We're proud to work with OceanWP to help more businesses grow online using the easiest WordPress form builder in the world.
Not using WPForms yet? Click here to get started with WPForms today.