Building your own website and making it look great can be hard. That's why we've made it easy to make beautiful WordPress forms without hiring a web developer.
And that's also why were so excited to announce our new partnership with Astra.
Astra is a free WordPress theme that's customizable and incredibly easy to use.
Now everyone can create WordPress forms and a stylish and SEO-friendly website in just a few simple clicks.
Easily Build Gorgeous Websites With WPForms + Astra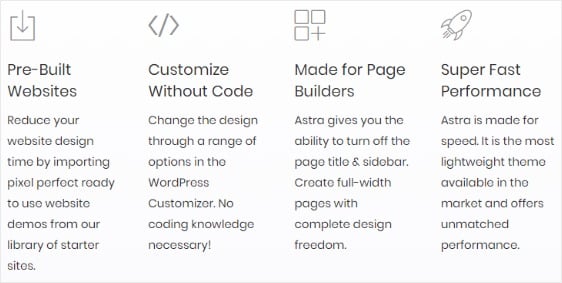 The Astra theme offers tons of customizable options with a clean and modern design. Plus, it works great with visual page builders.
It's also 100% open source and developed transparently on GitHub. Meaning anyone can join the development and contribute.
Now Astra is partnering with WPForms so you can automatically install WPForms along with your customizable theme.
This feature is offered in all 100+ of Astra's ready-to-go website designs.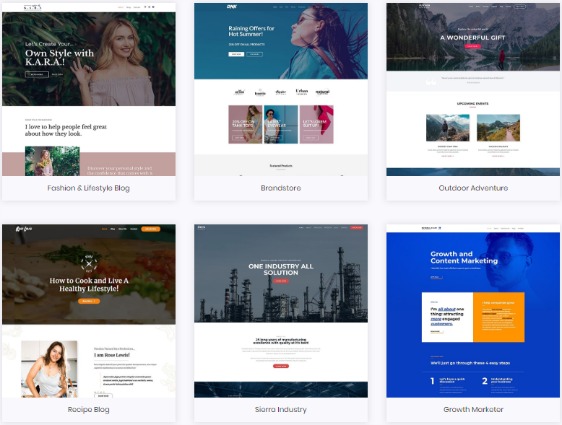 Customize Your Astra Theme Without Any Code
The Astra theme is a popular WordPress theme for a reason.
It's lightning-fast and loads in less than a half second.
That's one of the fastest loading times of any theme in the market. With the Astra theme, you can make sure you're prioritizing your WordPress performance speed.
And with Astra Pro, you can pick your fonts and colors easily so branding your business online is a breeze.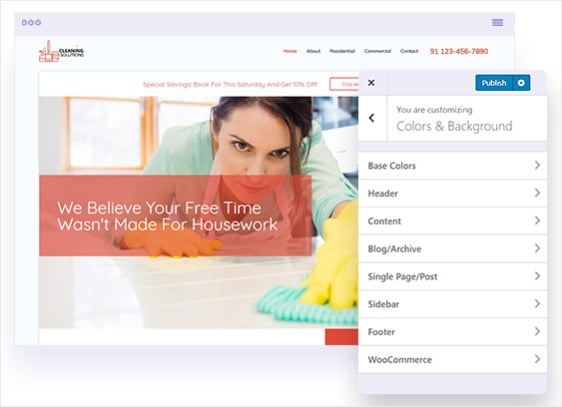 Plus, they offer the option of pre-built header layouts. On top of that, you can preview your changes while you edit in real-time.
Astra's easily customizable theme gives you control of your website's:
Container
Header
Blog
Archives
Single pages
Posts
Sidebar
Footer
One of the best parts of Astra? It's affordability. You can get started for free and get premium features with low-cost packages.
If you want to stay focused on running your business and you don't want to hire a developer just to make your website look professional, Astra is perfect for you.
We're excited to work with Astra to help more businesses grow online using the simplest WordPress form builder available.
Not using WPForms yet? Click here to get started with WPForms today.