Have you ever wished your users could sign your forms right on your website, without having to print and fax documents or use a third-party service? Signatures are a popular feature request, and today we're excited to announce that our WPForms Signatures addon is here!
This is a great feature to use for order forms, contracts, terms of service agreements, petitions, and more.
The Signature Addon is available right now for all Ultimate and Pro users. You can go ahead and download it right now from your account.
After installing the addon plugin, you'll see the new Signature form field available under the Fancy Fields section.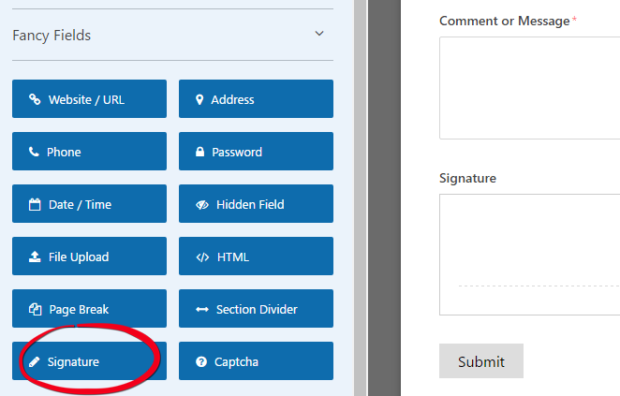 You users can draw their signatures using their mouse or touch screen.

The signature is saved as a PNG image and included with the form entry. It'll also be inserted into your notifications.
What are you waiting for? Give Signatures a try now, or click here to get your license.
We have a lot more great addons we're working on that we can't wait to share, so be sure to subscribe to the newsletter and follow us on Twitter and Facebook to be the first to know.
Thanks once again for all your support and feedback in making WPForms the best WordPress form builder.
Keri and the WPForms Team