Are you looking for the best MailerLite integrations for WordPress?
MailerLite is a popular email service provider that offers email automation, newsletter designs, segmentation, and the tools to create websites, signup forms, and landing pages.
For this post, we've put together a list of the best MailerLite integrations that enable you to automate workflows for easier and faster campaign management.
Does MailerLite Integrate With WordPress?
Yes, there are various useful WordPress plugins that integrate with MailerLite.
While MailerLite has a WordPress plugin that lets you integrate your main MailerLite dashboard with your website, you can expand capabilities much farther with third-party integrations.
We've hand-picked 7 of the best MailerLite integrations with the top WordPress to help you get the most out of your digital marketing tools.
Best MailerLite Integrations for WordPress
MailerLite is a powerful email marketing tool by itself but it's even better with these WordPress integrations.
Let's jump in.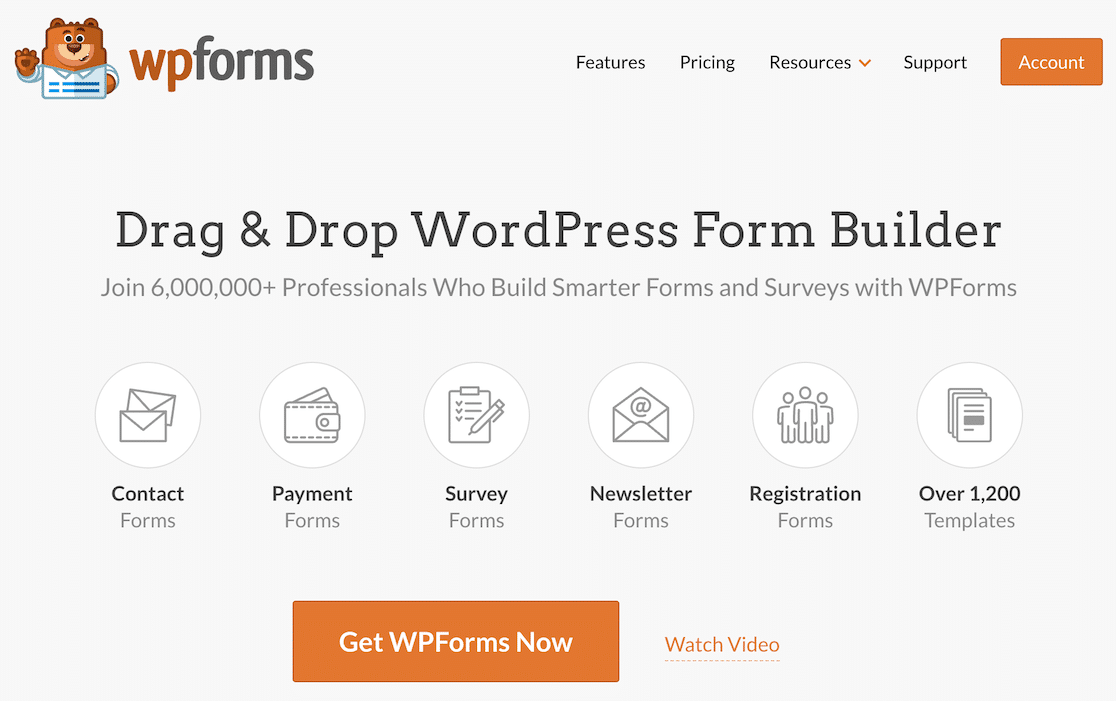 WPForms is one of the world's leading form-building tools for WordPress. WPForms has an easy and seamless native integration for MailerLite. This is great for growing your newsletter subscribers and sending all submissions from WPForms directly to MailerLite.
MailerLite has some of the best list management features. You can segment your list by subscriber type and group together subscribers with common interests by tags. The WPForms-MailerLite integration gives you full control to assign new signups from your WordPress forms to MailerLite groups and types that you're aiming to build your list for.
As a flexible and user-friendly form builder, WPForms also gives you the ability to use conditional logic in any form. That means you can define rules for when you'd like a form submission to be sent to your MailerLite subscriber list and when you'd prefer not to.

Apart from this, WPForms is equipped with tons of extra tools that help you maximize your form conversions. For instance, you can split your forms into multiple pages so that it's easier for people to fill them out.
Plus, WPForms is an excellent tool for running surveys in WordPress. When you've grown your email list with awesome marketing campaigns using Mailerlite and signup forms with WPForms, you can gather useful feedback and opinion from your customers with online surveys.
WPForms makes it super easy to create survey forms and analyze responses with simple and beautiful charts right within your WordPress dashboard.
What are the other benefits of connecting WPForms with MailerLite? Easy:
You can create unlimited forms
It's extremely user-friendly for both you and your customers
Connect multiple MailterLite accounts to one WPForm
Choose which form fields are sent to MailterLite
Use rules to define conditions when the connection should process
The extra beauty? You don't need a single line of code to create and embed a beautiful MailerLite signup form using WPForms.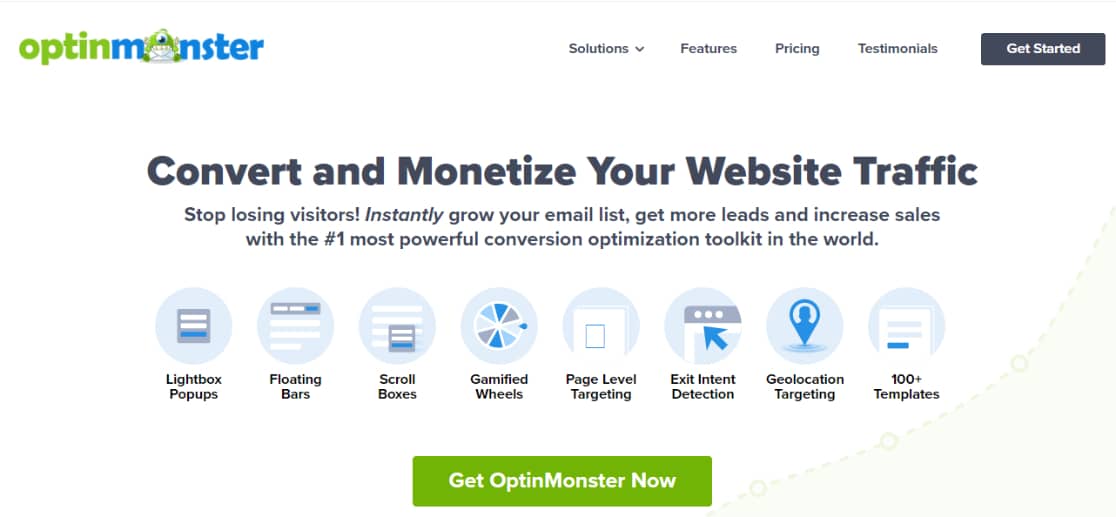 OptinMonster is the top conversion optimization plugin for WordPress. The plugin natively supports MailerLite integration, which is super easy to set up!
OptinMonster is an incredibly versatile plugin. You can use it to add notification bars, lightbox popups, gamified campaigns, and double optin forms. It's a plugin that can take your lead generation capabilities to the next level.
And as you attain new conversions with OptinMonster, the MailerLite integration will immediately add subscribers to your email list. The result? Bigger and better marketing campaigns with potentially higher ROI.
Features:
Exit-Intent® Technology: gain users when they begin to leave your site.
Onsite Retargeting®: engage onsite users by exposing them to new campaigns
MonsterLink™: increase engagement by showcasing offers based on how your website visitors navigate your site.
Coupling these two powerful plugins creates a very effective email subscriber and lead generation tool, making it one of the best MailerLite integrations.
Click here to connect OptinMonster and MailerLite.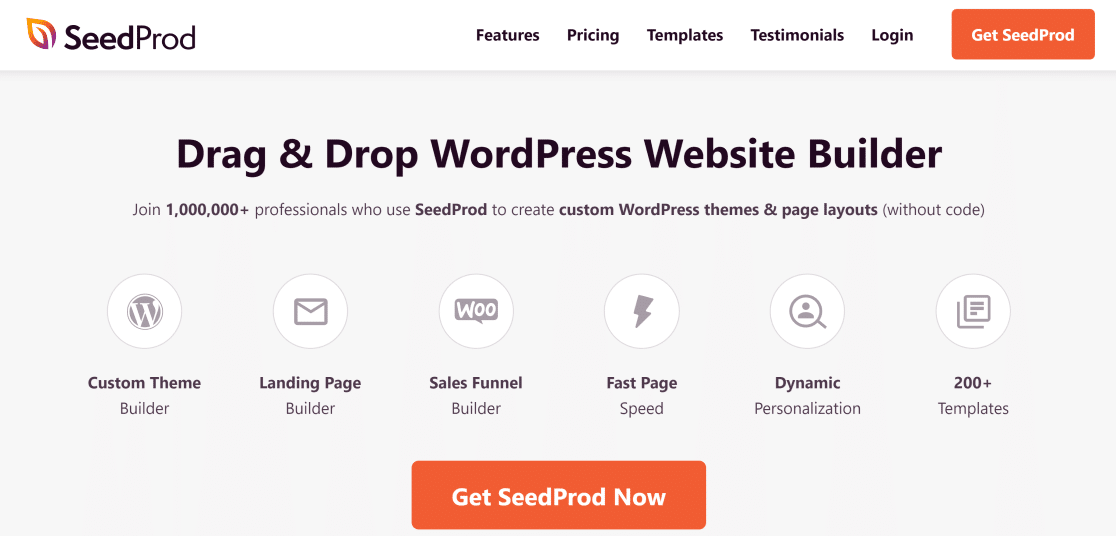 As MailerLite integrations go, SeedProd is another strong addition.
SeedProd lets users create custom WordPress themes & page layouts without any code. It uses a drag-and-drop type builder and has professionally designed pre-built themes, landing page templates, subscriber management, and more!
How could this connection be beneficial? While you're building your new website with SeedProd, you'll want a 'coming soon' page with a box that lets users coming to your site sign up for updates (like when the site is live!)
Everyone who enters their email will be automatically sent to your MailerLite account.
Important: be sure to add a checkbox allowing you to send future marketing materials, in turn, growing your overall email subscribers list. Learn how to create a coming soon page with SeedProd and make a new website signup box!
Click here to connect SeedProd and MailerLite.

RafflePress is the best giveaway plugin on WordPress. With RafflePress, you can easily create giveaways and contests on your website, which will help you grow your traffic and email list.
But why is this one of the better MailerLite integrations?
Once you've created your giveaway or contest campaign, it's time to make it live. On the campaign, you'll have an opportunity to get entrants to opt into the mailing list before their entry is counted. Each entrant who permits this will be sent to your MailerLite account – adding to your ever-expanding subscriber lists.
Click here to connect RafflePress and MailerLite.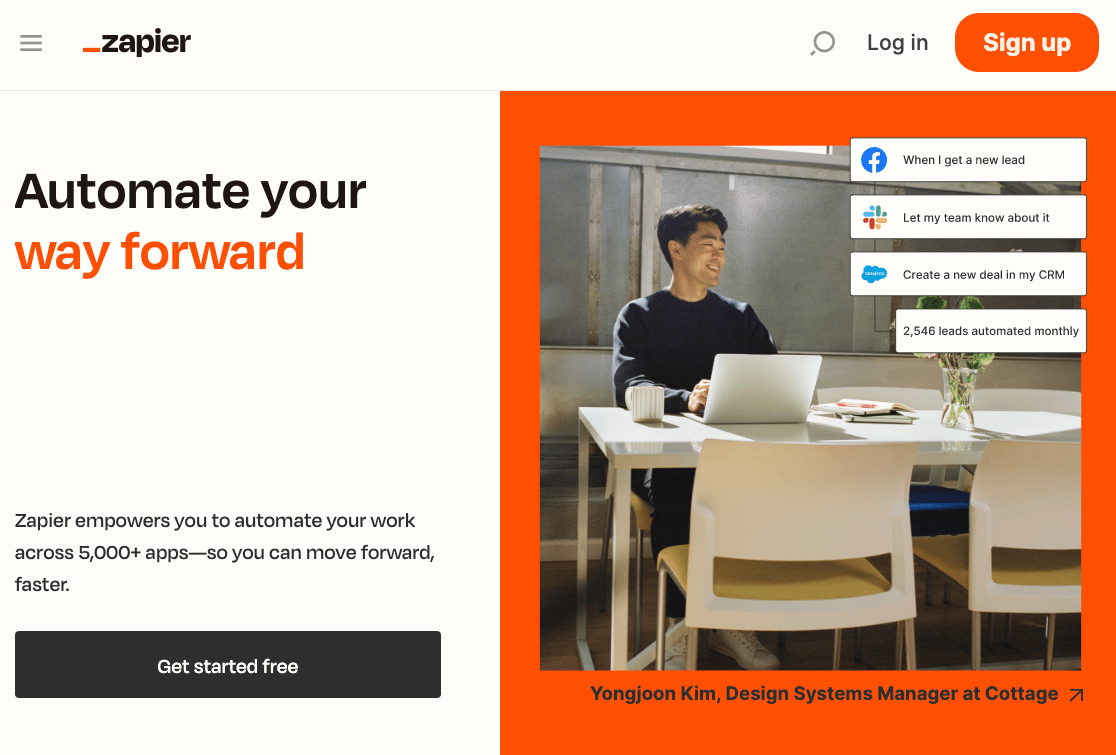 Hailed as the number one automation plugin for WordPress, Zapier is the solution you need when a native integration doesn't exist between a WordPress plugin and MailerLite.
With Zapier, you can create many different kinds of automation recipes to build efficient workflows between MailerLite and another third-party app or WordPress plugin.
By using Zapier with MailerLite, you can control what happens when a user uses your marketing apps and plugins to submit a form, purchase an item, or perform other actions! And it takes no time to set up at all.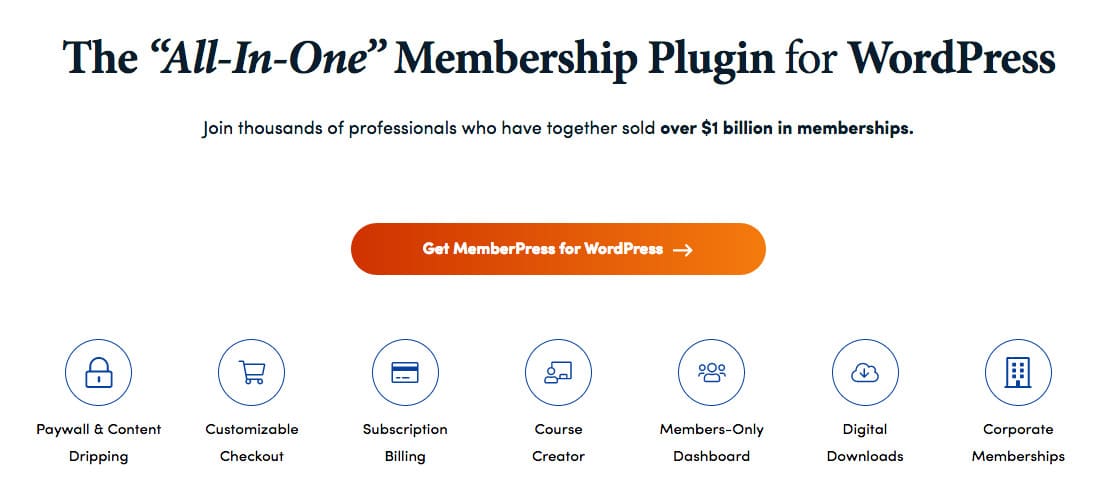 MemberPress is one of WordPress' best membership plugins. It's easy to use and has plenty of great features like paywall & content dripping, customizable checkout, and subscription billing.
Once MemberPress has been added to your list of MailerLite integrations, you'll want to synchronize your users with their membership status' to organize your targeted campaigns and workflow automation.
By doing this, you can easily separate MemberPress subscribers, increase membership plan sales, and better your site's user experience.
This connection also enables you to automatically apply MailerLite tags based on a user's actions on your MemberPress site. By tagging users in MailerLite, you can build focused campaigns and automation rules to boost subscription rates and a better customer experience.
You can connect MemberPress with MailerLite using Zapier.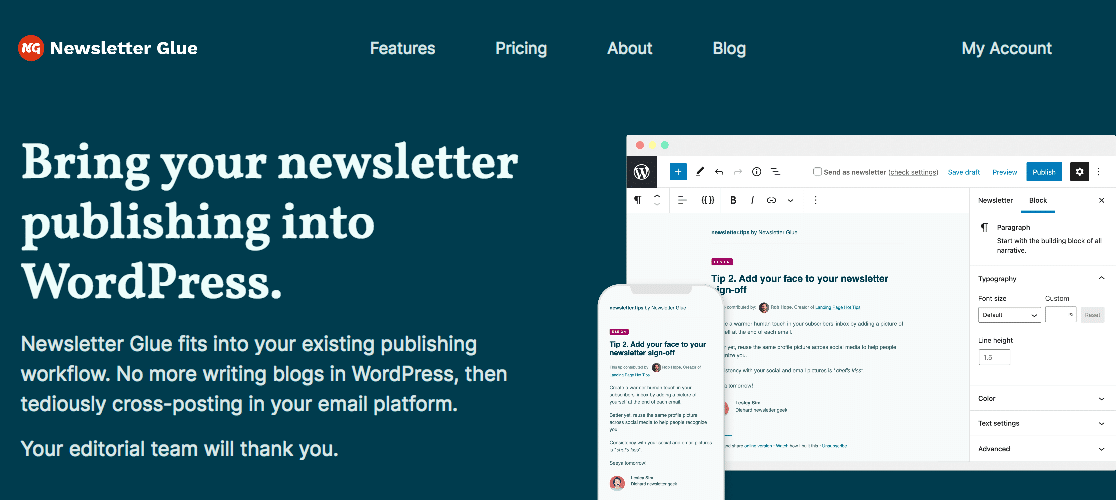 Newsletter Glue connects newsletter publishing to WordPress. It fits nicely into your existing publishing workflow, meaning no more writing blogs in WordPress before cross-posting in your email platform.
With Newsletter Glue, you can connect MailerLite to build newsletters on your WordPress website with no migration required. Once the connection has been made, you can create and send your newsletters directly from your WordPress dashboard, with all the data automatically added to MailerLite.
By making this integration, you'll also enjoy:
Gaining new newsletter subscribers by using Newsletter Glue's built-in form that connects to the desired MailerLite account
Building newsletters in WordPress and sending them via MailerLite's API key
Sending specific marketing campaigns to certain subscribers
Including unsubscribing links, you can add personalized merge tags that pre-exist on MailerLite
Click here to connect Newsletter Glue and MailerLite.
Which WordPress Plugin Is the Best for MailerLite Integration?
If you're like most websites, then you probably rely on web forms to build your email list and connect with your customers. And WPForms is the ideal beginner-friendly solution for signup forms and tons of other kinds of common WordPress forms. By integrating WPForms with MailerLite, you can speed up your email list generation dramatically.
However, if you're planning to run more advanced campaigns and experiment with strategies like Exit Intent popups, then we also recommend getting OptinMonster and integrating it with MailerLite. This will enhance your conversion potential even further than before.
Similarly, if running giveaways is a part of your marketing strategy (and it should be), then connecting RafflePress with MailerLite is another excellent opportunity for boosting conversions.
And there's no better way than SeedProd to collect leads while your site is under maintenance. Make sure to connect MailerLite with SeedProd to grow your email list with a coming soon page.
The other options on this list are also very helpful, but their impact depends on your marketing strategy. If you're unsure where to start, then it's always wise to start with just the basics, which in this case is WPForms and its simple form-building process.
And there you have it! You're now aware of the best MailerLite integrations for WordPress that enable you to achieve sustainable marketing success.
Next, Compare Email Marketing Solutions
There are several strong competitors to MailerLite. See our detailed MailerLite vs Constant Contact comparison to see which option is a better fit for you.
You might also want to check out our top recommended Mailchimp alternatives.
Create Your WordPress Form Now
Sign up for WPForms today and unlock access to WordPress' best form builder, hundreds of free templates, and a 14-day money-back guarantee.
If this article helped you out, please follow us on Facebook and Twitter for more free WordPress tutorials and guides.