Documentation, Reference Materials and Tutorials for WPForms
How to Test Stripe Payments Before Accepting Real Payments
We strongly recommend our users perform test Stripe transactions before starting to accept real payments. You can make a few test purchases using fake credit card numbers on your site and analyze the transactions by logging into your Stripe account. In this article, we'll show you how to perform test Stripe transactions on your site.
Before we get started, you'll need to have the Stripe addon installed in order to test Stripe payments on your site.
Create a Form to Test Stripe Payments
You'll either need to create a new form or edit an existing form with WPForms.
If you are creating a new form, you'll need to provide your form a title and choose a template. We're using the Blank Form template here.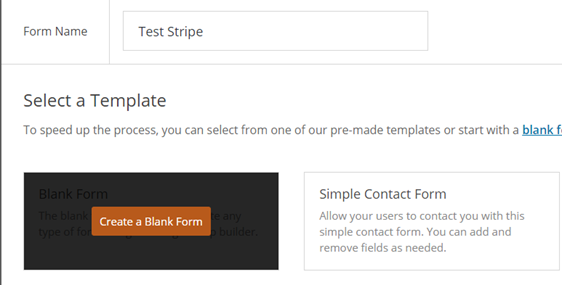 In this example, we'll be adding the following fields to the form: Name, Email and Credit Card. We'll also need to add an items field so that there's a price within our form.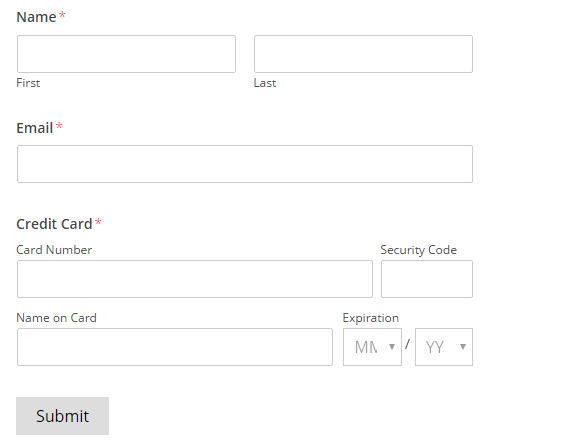 Enable Stripe Payments
Now you'll need to enable Stripe payments by selecting Payments » Stripe. Then, save the form.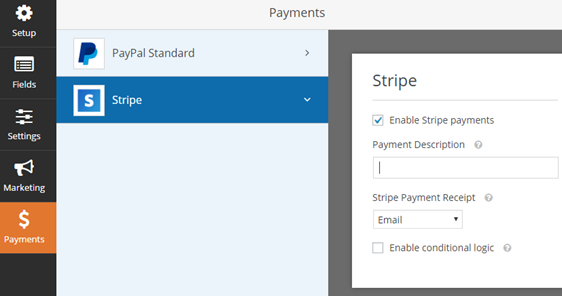 Enable Stripe Test Mode
Next, go to your WordPress Dashboard. Then, navigate to WPForms » Settings. Then, below Stripe Settings, click the checkbox to enable test mode and click Save.

Publish Your Form and Perform the Test
Go back to your WordPress dashboard. You can either create a new page or edit an existing page to publish the form you just created.
To publish the form, click the Add Form button just above the text editor. Now you'll be asked to select a form. Select the form you just created and click the Add Form button.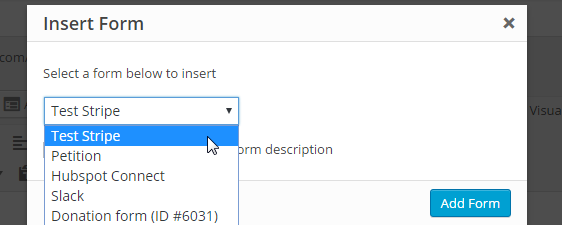 As genuine card information can't be used in test mode, you can use any test card numbers listed here.
Test Transactions on Your Stripe Account
To analyze the test Stripe transactions, you'll need to enable test mode on your Stripe account.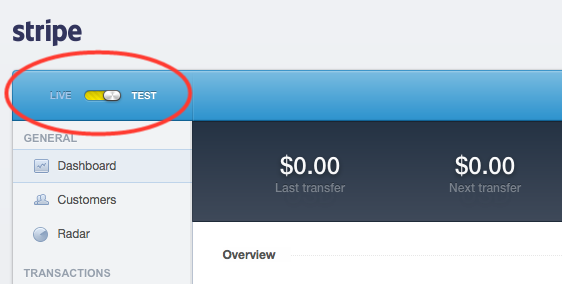 That's it!
We hope this guide helped you to test Stripe payments.